Wondering how Houston brides manage to look so freakin' fabulous on this here blog, in the pages of Weddings in Houston, and IRL? How 'bout we let a handful of leading Houston bridal beauty professionals explain what it takes to get from fine-for-everyday to…OMG, yassss. Take it away, ladies!
Photo: Courtesy of Your Fab Fairy
 1. Get serious about your skin.
"Great skin is the foundation for a glowing and radiant bride," says talented beauty expert Margaret Fahnbulleh of Your Fab Fairy (the wedding-services offshoot of Fab The Salon). "A great place to start is by partnering with a dermatologist who can help you identify the right products and skincare regimen that are best for your skin type."
Meanwhile, traveling makeup artist Andrea Benson of Makeup by Andrea, recommends: "Get monthly facials in the months leading up to your wedding," while Cheryl Sorrels, owner of KAX Salon, which prides itself on a total VIP experience for brides, bridesmaids, and everyone who seeks out its skin, hair and makeup services, admonishes: "No face picking! If you get a pimple, compress with a very warm towel for five minutes every hour until the pimple has shrunk." Bam!
2. Banish unwanted hair with care.
While a bit of fuzz may be fine for everyday, professional wedding makeup is best applied to a smooth canvas. But don't wait until the last minute to depilate. "Make sure you have done all hair removal 10 days before your wedding date," cautions beauty expert and lash wiz Donyale Jones of Donyale MUA. "We don't want any peach fuzz on that upper lip to show!"
Sorrels of KAX Salon agrees that it's crucial to give yourself a good window of time before your wedding to get eyebrows, upper lip and other facial areas in shape. "Do NOT thread or wax the day before the wedding," but DO make hair removal part of your bridal beauty regimen. "This way your makeup will go on smooth and even," she explains.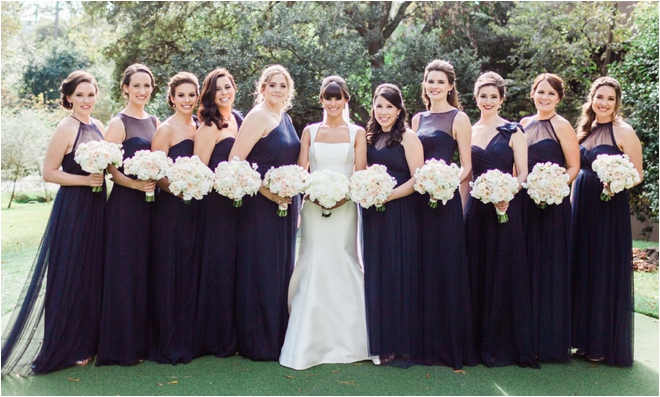 Photo: Sharon Nicole Photography | Hair & Makeup: KAX Salon | Tanning: KAX Tanning Souffle
3. Tackle major "issues" well in advance of your wedding.
Even the most confident among us have things we'd like to change about our bodies—especially when we know we're going to be in the spotlight.
If you've been as devoted to your workout routine as you are to your future spouse, but still can't manage to achieve the sleekness you seek, Wendy Gentile has the solution. The spa manager for Radiance Advanced Skin & Body Care in The Woodlands advises: "CoolSculpt away unwanted fat four months before the big day for your best wedding-dress look." The fat-freezing process involves no knife, no suction hoses, no needles…not even a laser, and you'll be back at work (or play) right after your treatment.
Worried about wedding-day waterworks…and not the tear-duct kind? "Schedule your MiraDry treatment for one month before your wedding. It eliminates the sweat glands under your arms for a clean, perspiration-free result," Gentile says. "Raise a wedding-toast glass with confidence!"
Photo: Courtesy of Donyale MUA
4. Be extra kind to your eyes.
As a bride, you're going to want big, beautiful, dramatic, expressive eyes in person and in photos. Which means professional makeup, designed to emphasize and enhance this most beautiful feature of every bridal face. Which can be tricky if those peepers of yours are not in tip-top shape.
"Dehyrated and puffy eyes can be challenging for a makeup artist," Sorrels says. "Invest in a good eye cream and apply it every night. Then apply a cold towel compress in the morning." Cutting back on salt and alcohol can help, too. And getting plenty of sleep is absolutely key!
Plus, Jones adds: "Drink a lot of water during the entire month before your wedding. This will have your skin"—including the delicate skin around your eyes—"at its very best."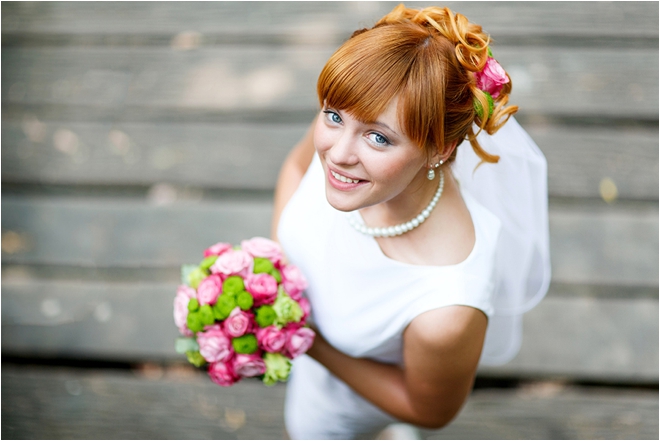 Photo: Courtesy of Radiance Advanced Skin & Body Care
5. Be good to yourself, and it will show.
"Planning a wedding is one of the most exciting times in a woman's life. She is making all these fabulous plans for her big day," Your Fab Fairy's Fahnbulleh says. "But it can also be very stressful." As a bridal beauty expert, she sees herself as not just an applier of makeup, but a counselor and guide to her bridal clients, helping them to achieve radiance on the biggest day of their life. And this is her advice: "Bride-to-be, do not neglect your self-care during your wedding planning journey. It is so easy to get stressed and overwhelmed during the planning phase. Sometimes you have appointments all day. However, you cannot put your best face forward on your big day if you haven't slept well in months and you are dehydrated. Great self-care months before the wedding will definitely create that effortless and classic glow from the inside out that every bride wants!"
We couldn't agree more.
Find out more about these and other top Houston bridal beauty, fitness and health experts here. And get ready for your close-up, darling. xo