First Things First: Why You Should Hire A Wedding Planner
Hiring a wedding planner is essential for your sanity when beginning your wedding planning journey. Why? It saves you countless hours of worry and unnecessary stress, allowing you to enjoy your wedding day and focus on what's most important… the moments between you and your partner.
The Big Picture
You've got a Pinterest board brimming with ideas, a mind swirling with themes and an inbox full of "helpful suggestions" from friends and loved ones. A wedding planner takes all these fragments and weaves them into a cohesive, stunning wedding theme that's uniquely you. They're the magicians who turn your dreams into reality. The owner of Irresistible Events & Services, Michelle Stack, says, "I am creative by nature and love to design and execute visions whether it's from my crazy brain or a client's Pinterest Board."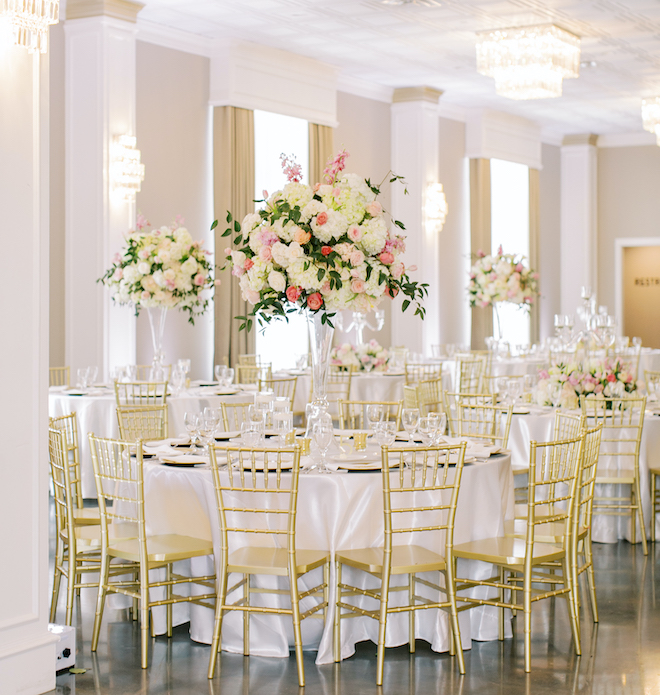 A Wealth Of Knowledge
Wondering if you can pull off a beachfront wedding in the peak of July? Or if those beautiful peonies would survive an outdoor celebration in Houston? Your wedding planner knows. With years of industry experience, they bring an extensive network of trusted vendors and a meticulous approach to planning every detail. Marcela Bogado, Founder and CEO of Malleret Designs, says, "We alleviate stress, ensure a seamless flow, and allow couples to fully immerse themselves in the joy of their special day."
All The Little Details
It's the tiny details that make a wedding truly special. Whether it's how to walk down the aisle or creative ideas for a guest book, your wedding planner thinks of all the little details that are easy to overlook. Michelle Stack says, "I am guilty of always going above and beyond to exceed my client's expectations. It's about details…. and getting to know the couple… understanding what the vision is and doing whatever it takes to achieve it!"
A Seamless Wedding Day
Imagine waking up on your wedding day with zero stress. Sounds like a dream, right? A wedding planner ensures that any last-minute issues are taken care of. These talented professionals go the extra mile to keep everyone on schedule, from your wedding party to vendors, ensuring a smooth flow throughout the day. Marcela Bogado says, "The joy and excitement that a perfectly executed wedding brings to the couple and their loved ones are truly unparalleled."
Convinced Yet?
In summary, hiring a wedding planner is not just a luxury; it's a necessity for a stress-free, seamless, and personalized wedding experience. Marcela Bogado leaves us with this final thought, "Your wedding should reflect your personalities and shared dreams. Enjoy the process and cherish every moment, as it's not just about the destination but the beautiful path you're walking together."
Ready to hire the perfect planner for your big day? See our list of trusted Wedding Planners in Houston and Austin.
Contributing Vendors- Photo: John Winters Photography / Mustard Seed Photography