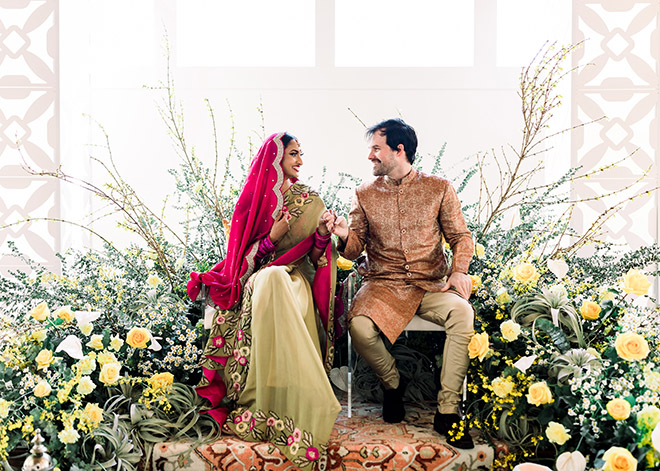 Bright yellow florals, an abundance of greenery and the rolling hills of the Texas Hill Country are the backdrop for this gorgeous multicultural wedding shoot at Ma Maison, expertly planned and designed by Austin wedding coordinator and event designer Malleret Designs.
Marcela Bogado, owner and creative director of Malleret Designs, showcases a multicultural, fusion wedding ceremony inside the new onsite chapel at Ma Maison. Malleret Designs creates an elegant ambiance in the chapel with lush greenery and delicate white and yellow blooms gorgeously wrapped around the altar, resulting in a symphony of colors and textures. The bride is radiant in her red and gold bridal sari, adorned with bold red bangles and ornate jewelry while the groom looks dashing in his traditional silk brocade sherwani wedding attire.
The theme is continued outdoors where Malleret Designs creates two different set ups for an intimate dinner and reception in the magnificent Green Cathedral, an antique French gazebo surrounded by towering oaks. Anna Kay Photography, who has a strong appreciation for the designs of architecture and intricate fabrics, skillfully captures the bride in a blush bridal lehenga and the groom in a classic black suit against the French-inspired architecture at Ma Maison. Using natural light, Anna Kay captures the couple's wedding aesthetic and all the details in the decor. The first reception design is a formal affair featuring King Louis chairs and elegant place settings of gold and white plates paired with gold and black flatware. The second decor features a more casual and fun style for a moonlight reception with silver lanterns and silk pillows. The uniqueness of this creative inspiration is perfect for brides looking for à la mode wedding design.
But don't just read about it… scroll down to fully immerse yourself in this stunning multicultural wedding shoot at Ma Maison by Malleret Designs!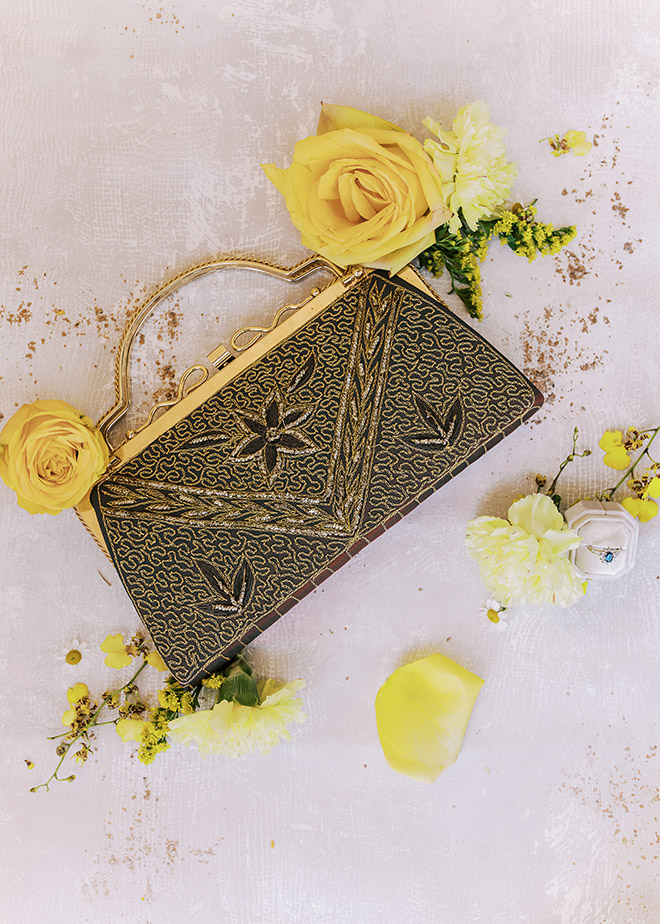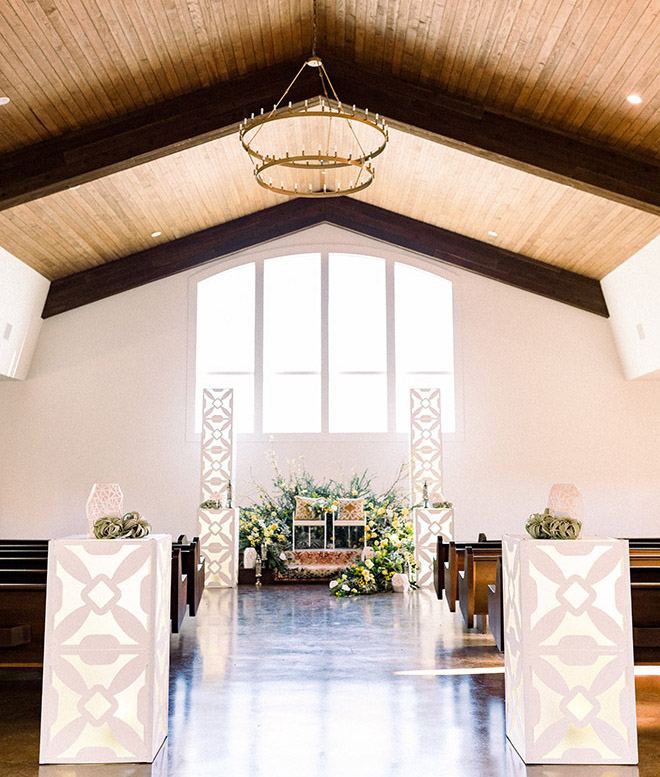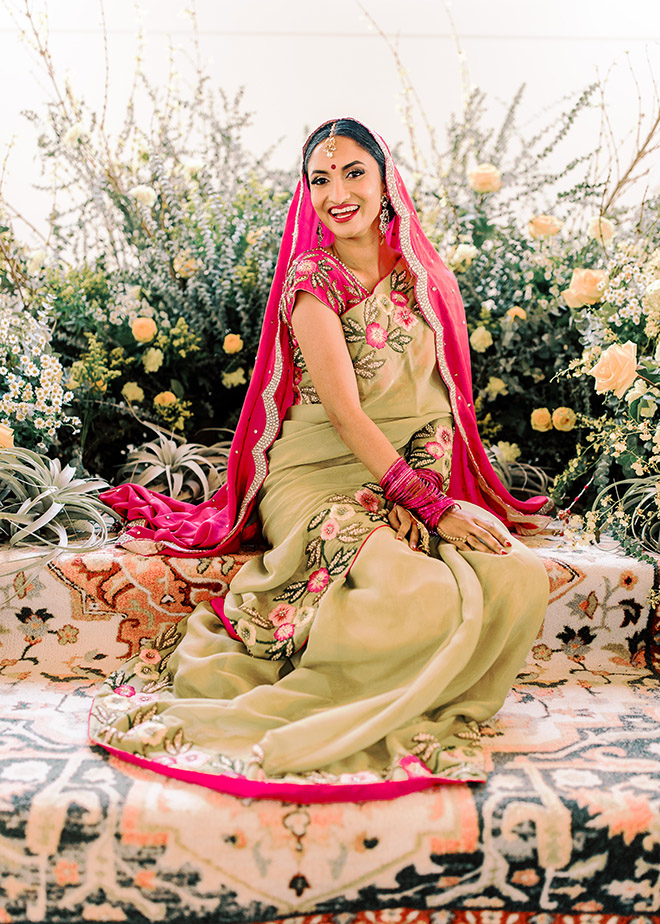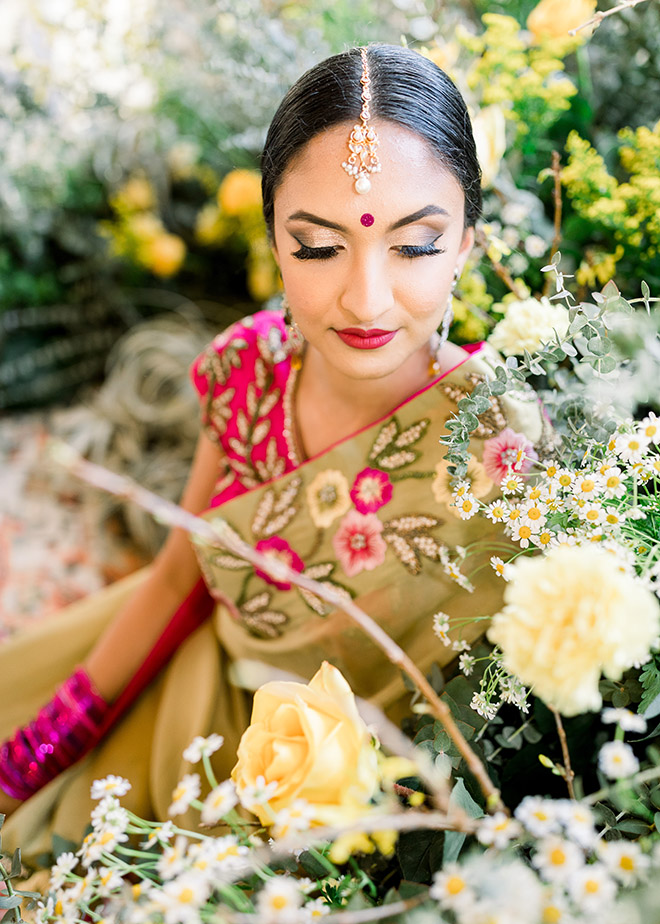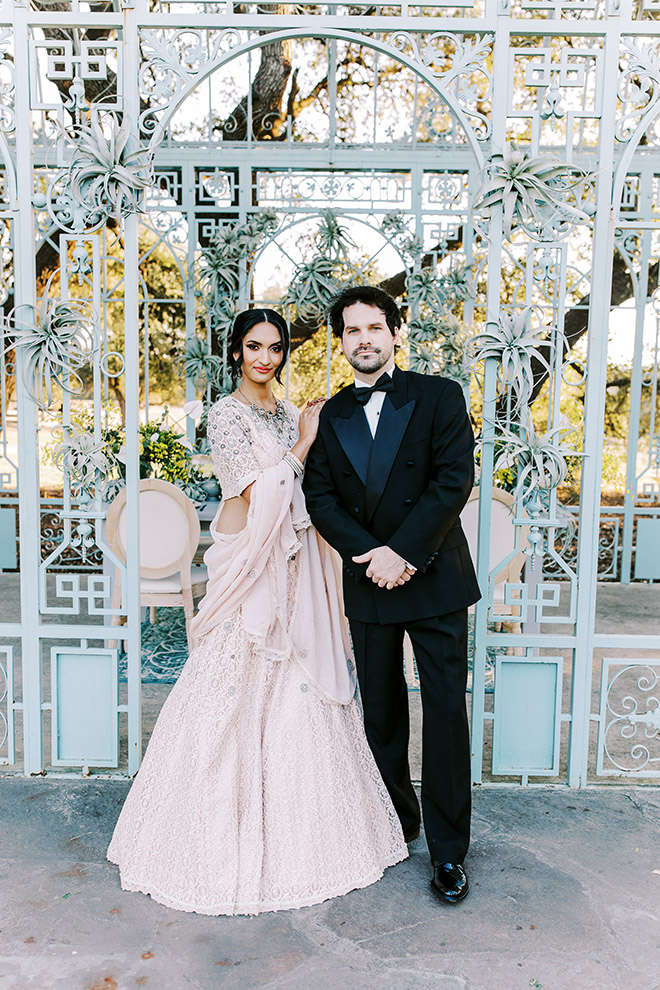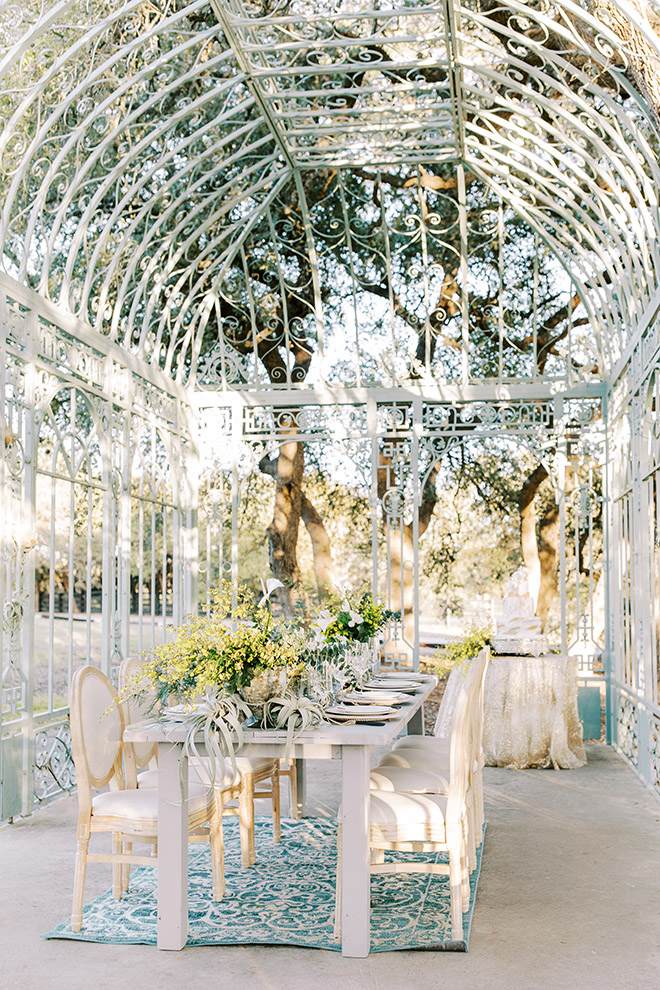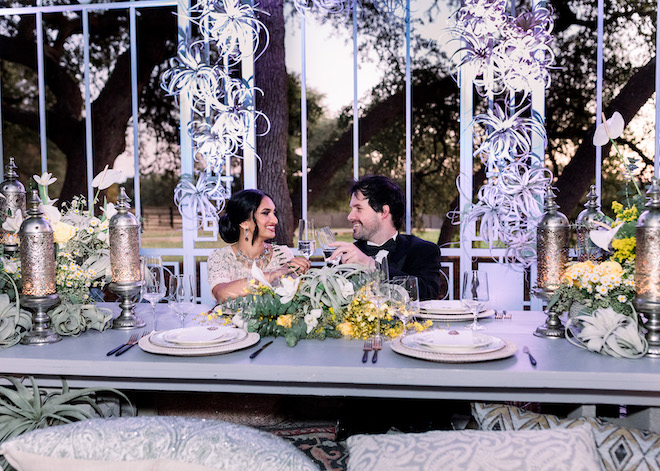 "Multicultural Wedding Shoot At Ma Maison By Malleret Designs" A Styled Shoot – Spotlight Houston Vendors – Photography: Anna Kay Photography | Venue: Ma Maison | Planning + Design: Malleret Designs
Contributors: Steven Neaves Photography / Jaya Shukla / Artistee Lane Makeup Studio / Monarch Florals / Monarch Event Rentals / Quest Events / The Cake Plate / The Inviting Pear / Models: Neha Sukumar Elhence & Todd Wallace