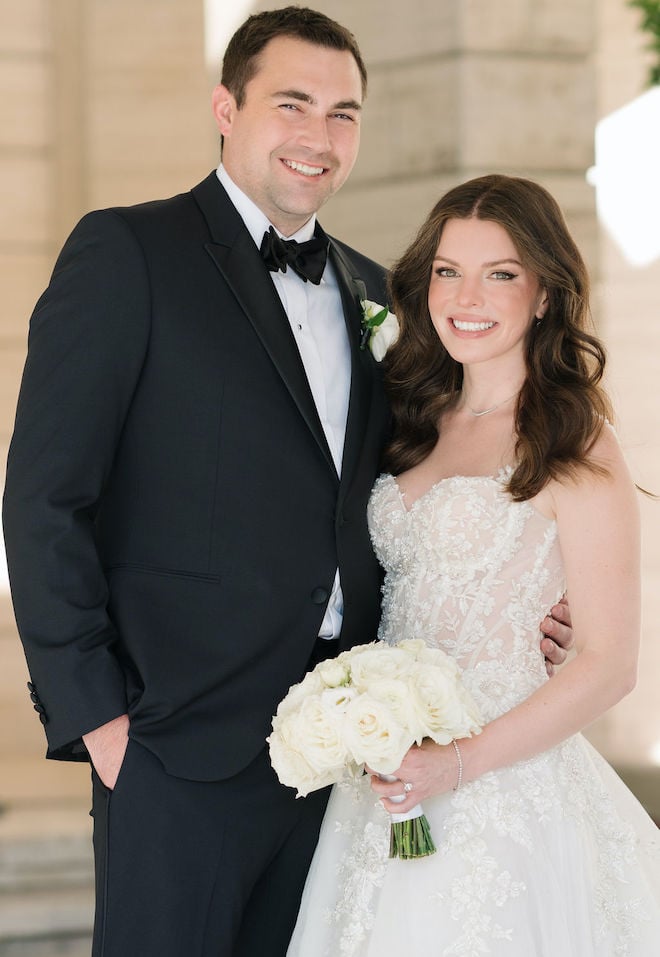 Kristy and Tom's love story is nothing short of a whirlwind romance that culminated in a simple and sophisticated ballroom wedding in Uptown Houston.
A Whirlwind Romance, Indeed
Kristy, emerging in her career as a plastic surgeon, turned to the internet in search of a meaningful connection. Little did she know, she would stumble upon Tom—a match as serendipitous as it was unexpected.
They were bound by common threads: a shared love for globetrotting adventures, origins in the frigid North, and friends they didn't even know they had in common. But the relationship took a soaring leap when Kristy embarked on a mountaineering expedition across the French, Swiss, and Italian Alps. Moved by a deep sense of connection, Tom flew to Europe to meet her post-summit, and together, they toured the old continent, strengthening their bond with each step.
Love Overlooking the Skyline
After a heartfelt private proposal, Tom surprised Kristy with an intimate engagement party overlooking the Houston skyline. Close family and friends flew in for the special gathering and celebrated the newly-engaged couple under the starry sky.
Where Two Become One
On September 24, 2022, Kristy, radiant in a Galia Lahav gown, wed Tom in a simple yet elegant ballroom ceremony decorated in white, gold and green accents and blooming white flowers. The ceremony was a beautiful fusion of Methodist and Eastern Orthodox rituals, a nod to their respective family traditions.
A Celebration of Eternal Love
Friends and loved ones enjoyed traditional Macedonian dances, kicking off the sophisticated reception. A special highlight of the evening was a reading from Kristy's 91-year-old grandfather who was unable to attend the celebration.  Bride says, "The love and warmth in the room was palpable, and it made the entire day absolutely unforgettable."
After an evening of dining and dancing, the bride and groom jet-setted to New Zealand for a romantic honeymoon. A fitting end, or perhaps a new beginning, to their fairytale.
Keep scrolling for timeless details and romantic captures of Kristy and Tom's sophisticated Houston affair.
Congratulations, Kristy + Tom!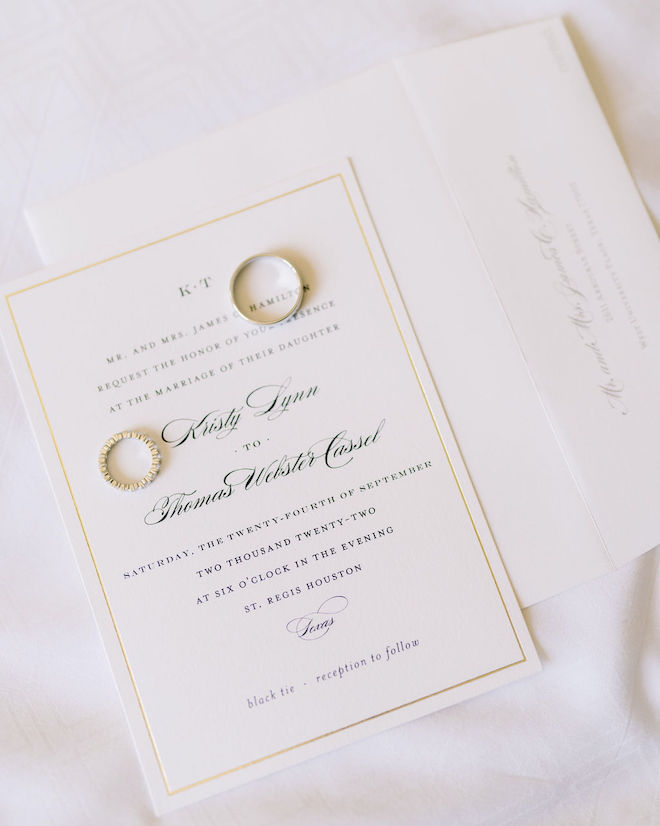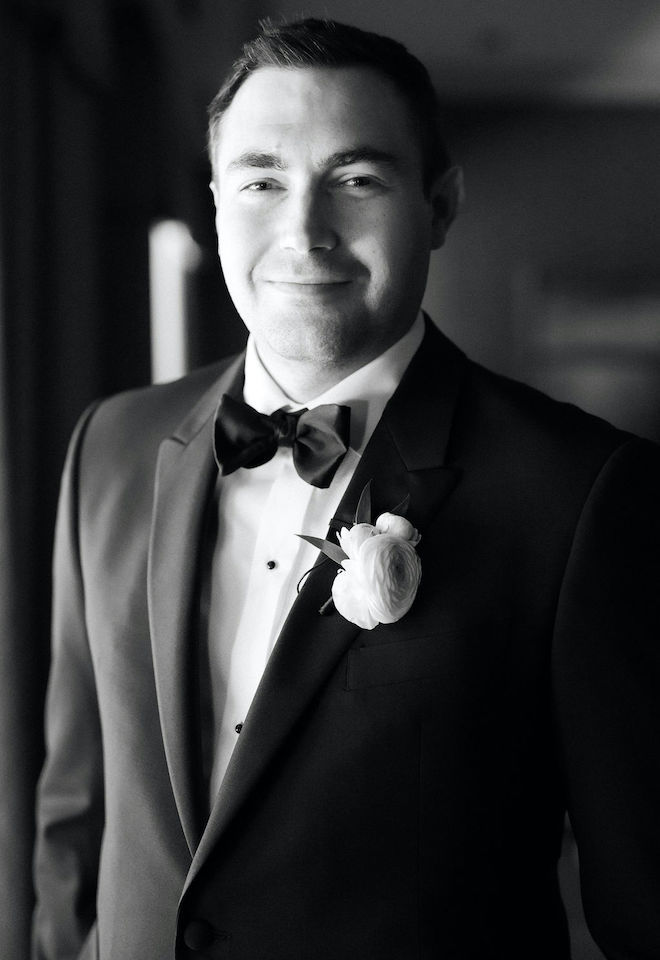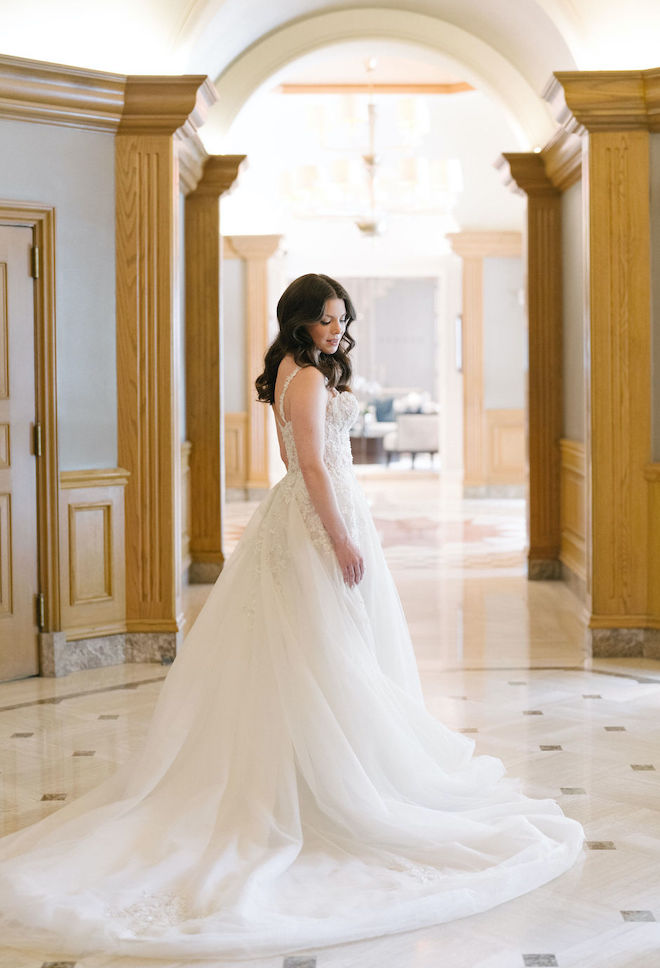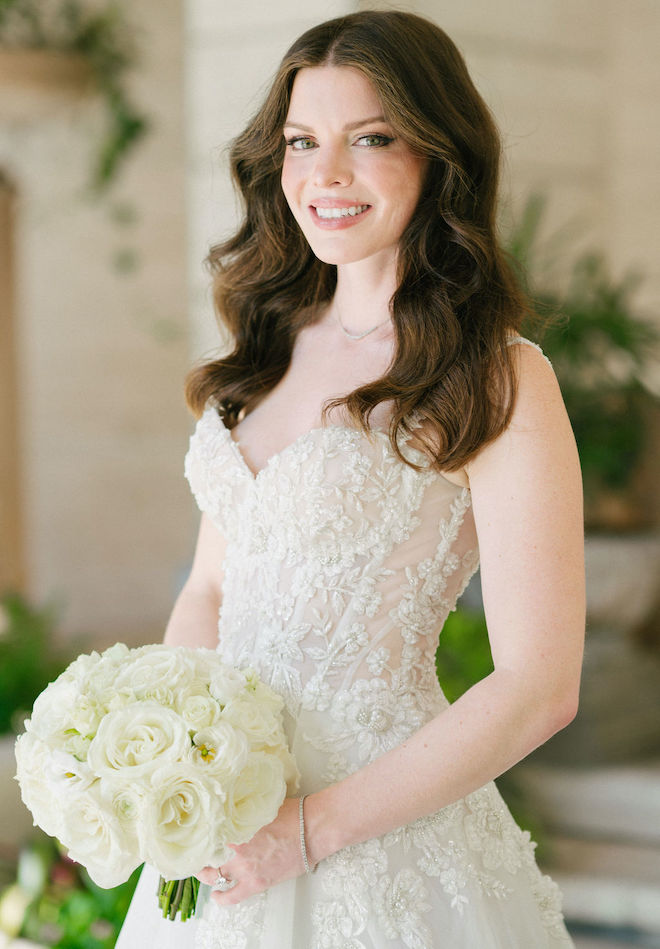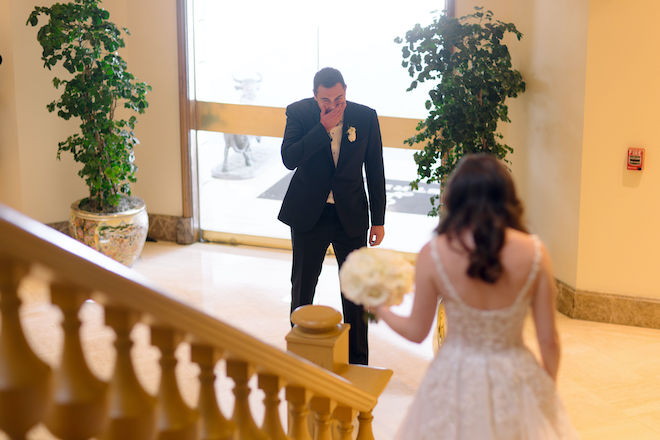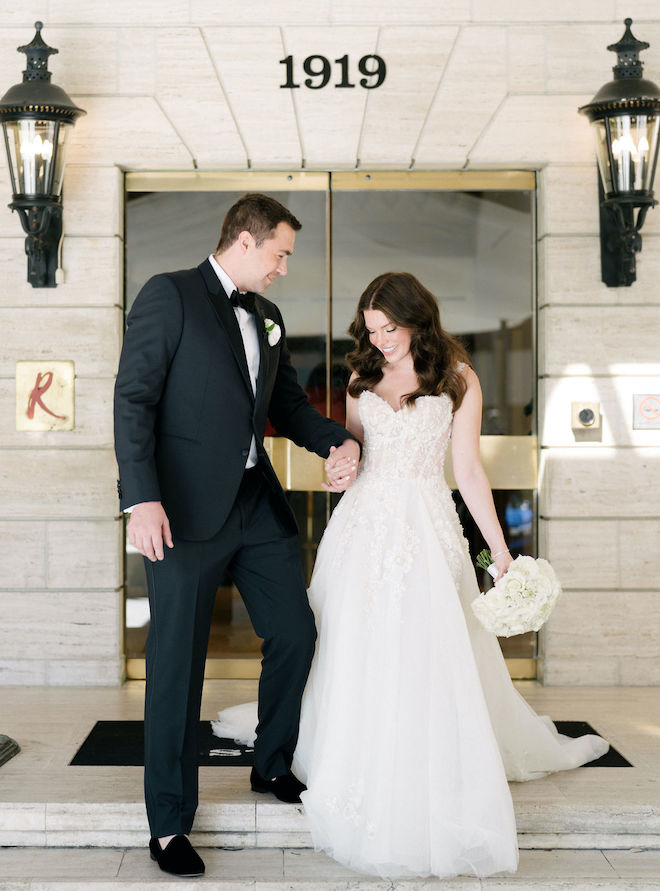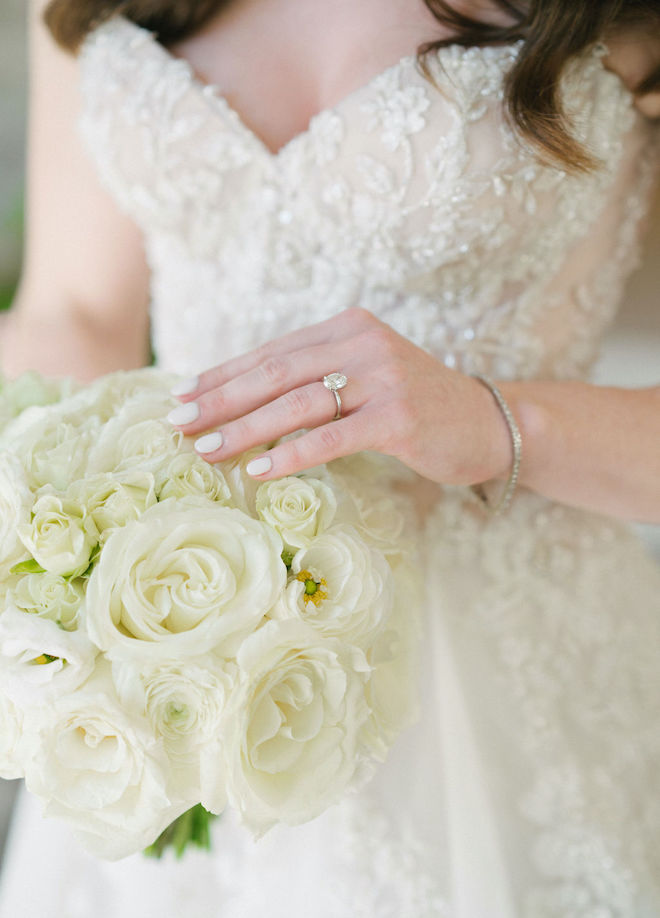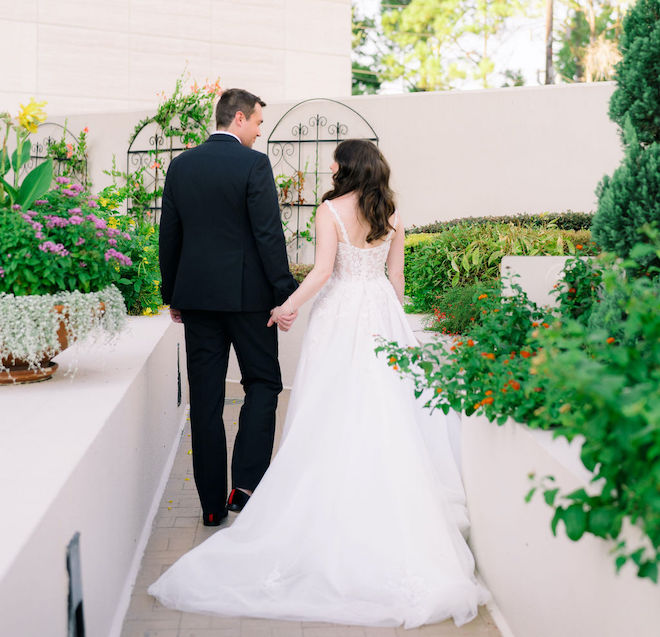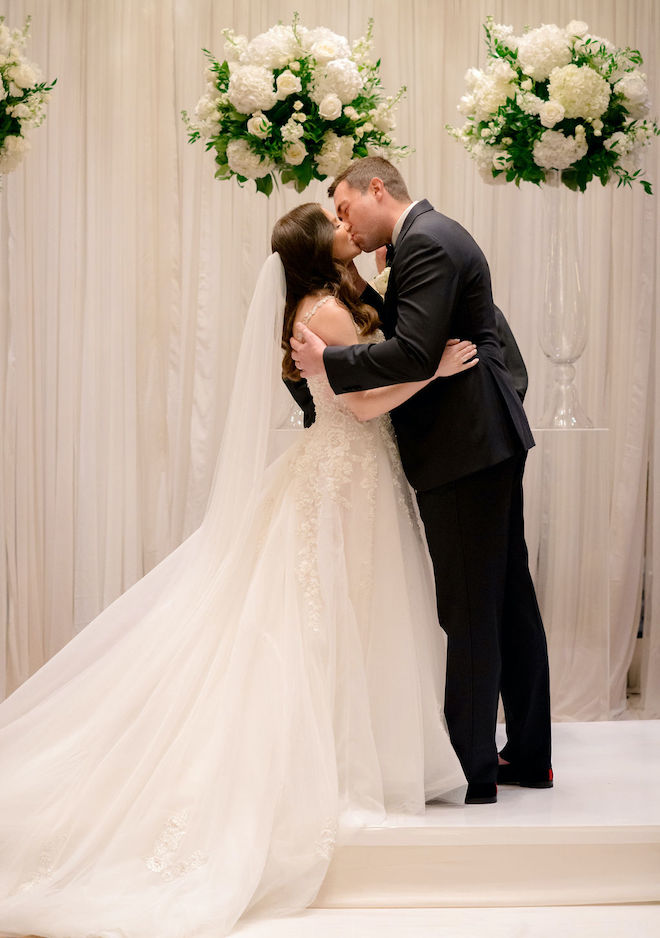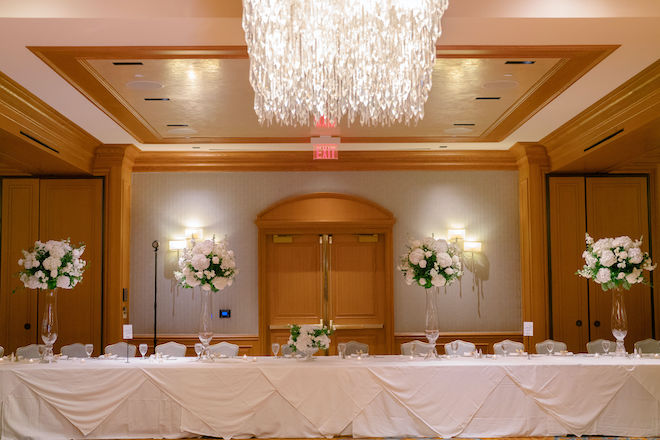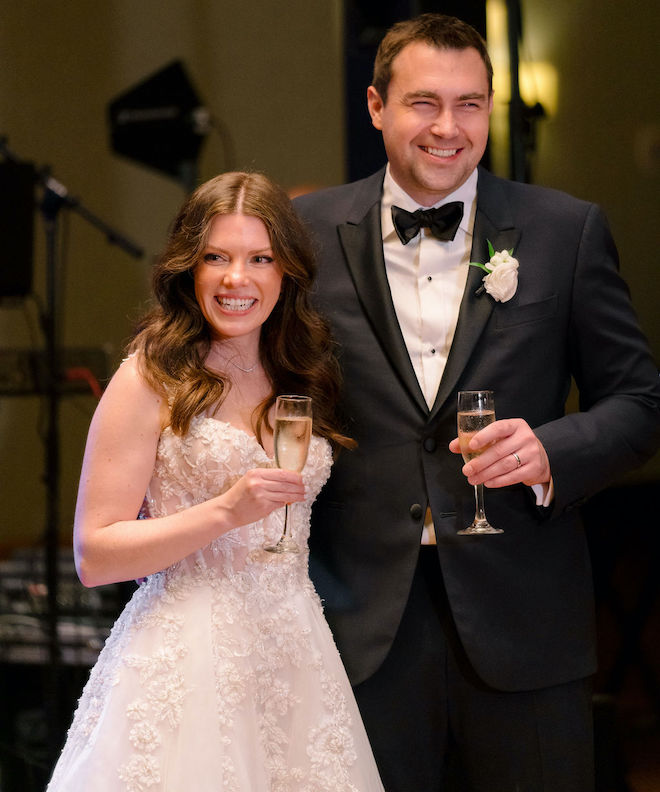 "The Bride Wore Galia Lahav To Her Simple, Yet Elegant Ballroom Wedding" Spotlight WiH Partner- Registry: Bering's
Contributing Vendors- Photo: Stephania Campos / The St. Regis Houston / Allison Durig Events / Secret Floral Garden / Galia Lahav / Ivory Bridal Atelier / Gearys / Cakewalk Films / Infinite Groove / Sara Eudy