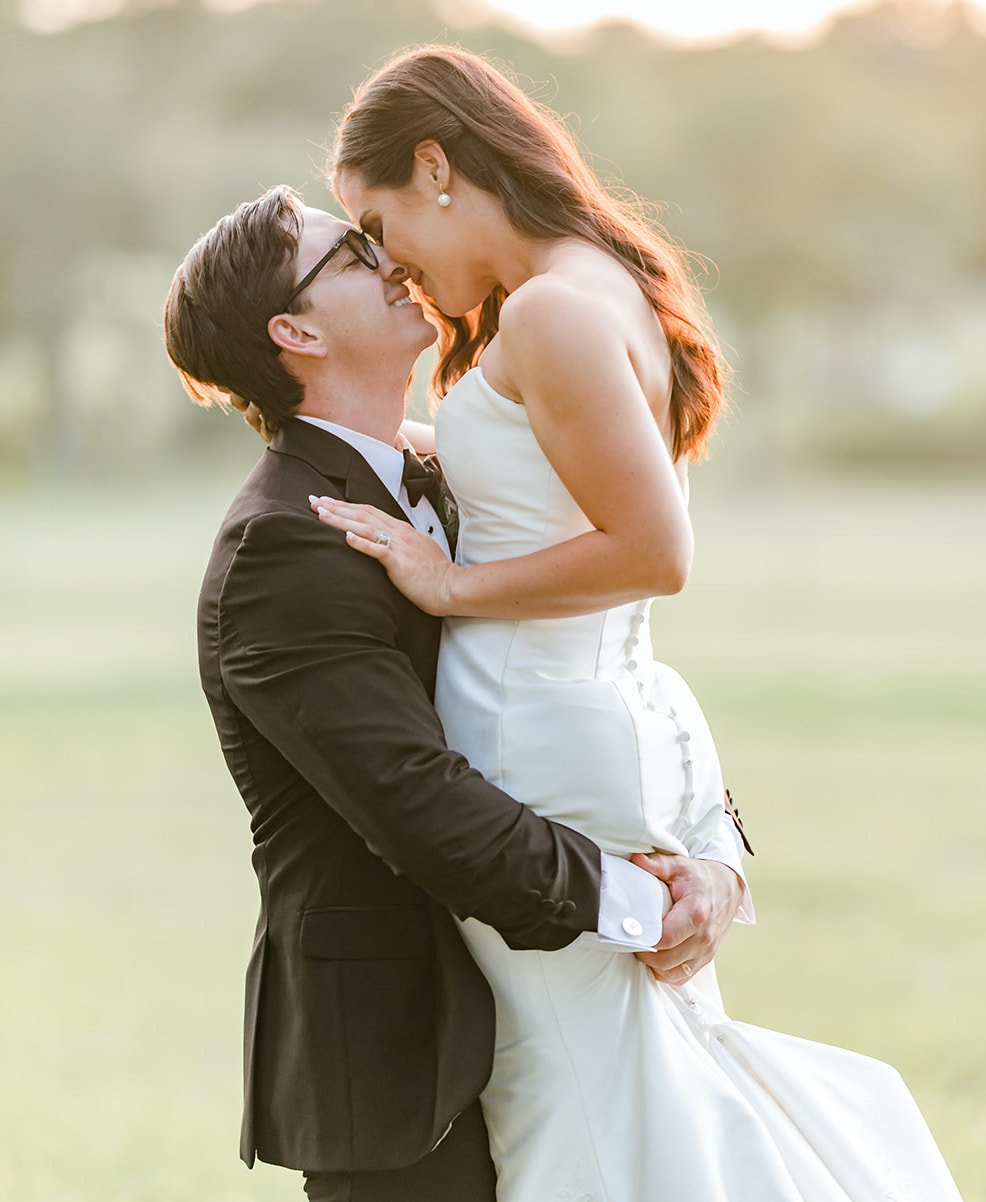 Tori and Miles first met at Baylor University in their law school orientation, which later led to a series of dates that never ended. On Valentine's Day in 2020, on a trip to a law school competition, Tori was walking the bustling streets of New York City with her classmates. Her flight was scheduled for later that day back to Waco, where Miles was waiting. However, her classmates and family had another plan in mind for her. Tori mindlessly followed the group of students on the way to a brunch spot which happened to be tucked near a stunning view of the Brooklyn Bridge and Manhattan skyline, which lead to the perfect picture opportunity for the group. "Once I started going down the stairs, I saw Miles. I immediately started crying happy tears because I knew what would happen. He proposed down by the river with a gorgeous backdrop, and both of our families were there to see it," says Tori.
On August 21, 2021, the couple said "I Do" in an elegant summer wedding with white, black and gold accents. Tori walked down the aisle of a sunlit chapel in a sleek strapless gown with a sweetheart neckline from Parvani Vida. After the ceremony, guests mingled and celebrated with the newlyweds. One of the couple's favorite moments was the dazzling firework show at the night's end, which was a complete surprise to them. After months and months of planning every detail for their big day, the couple found it refreshing to have such a wonderful surprise ending. "Miles and I couldn't have asked for a more perfect day. Every moment was so special, and we experienced it all with the most important people in our lives," says Tori.
Keep scrolling to see more of this elegant summer wedding, captured by Amy Maddox Photography. Congrats, Tori + Miles!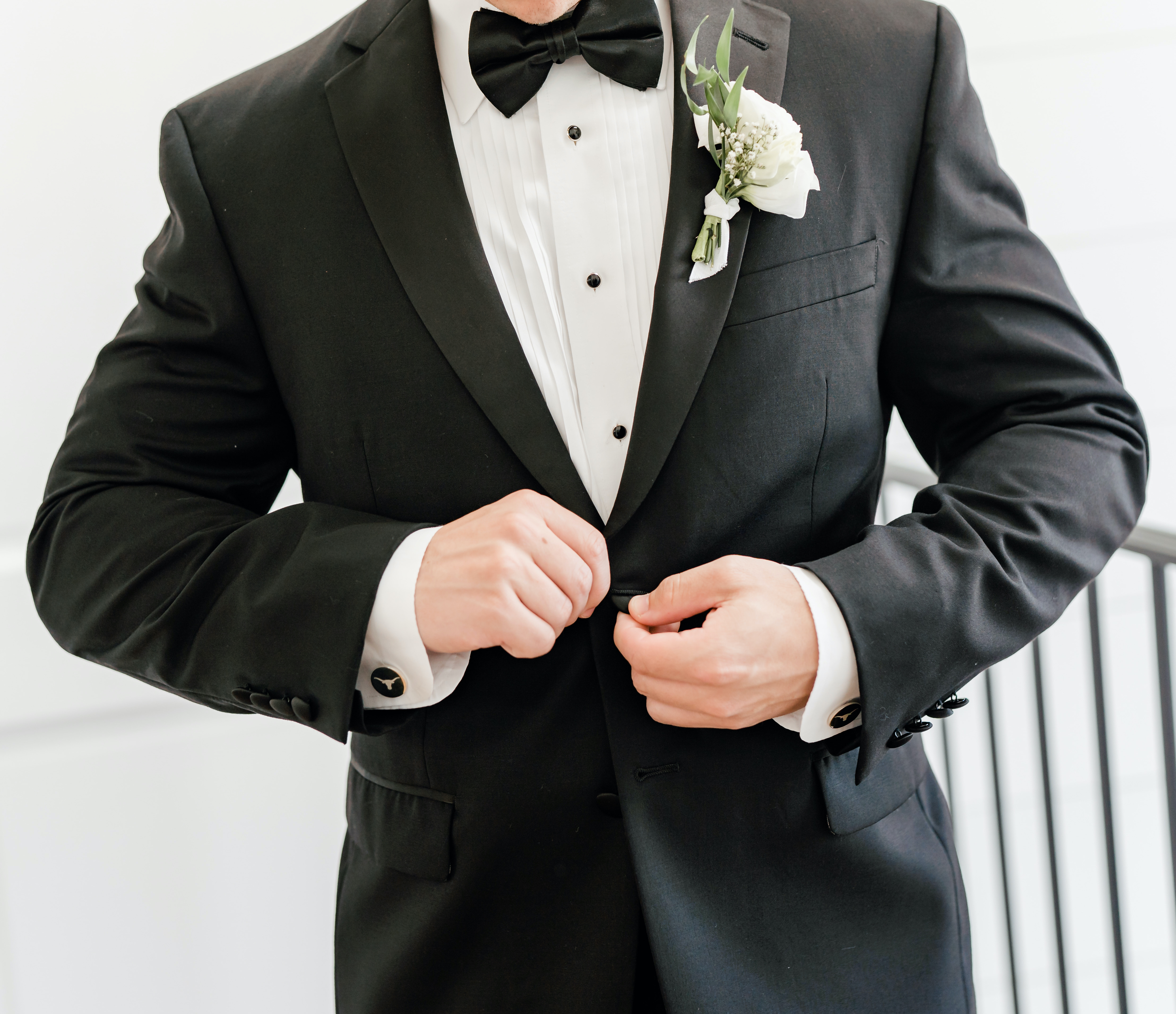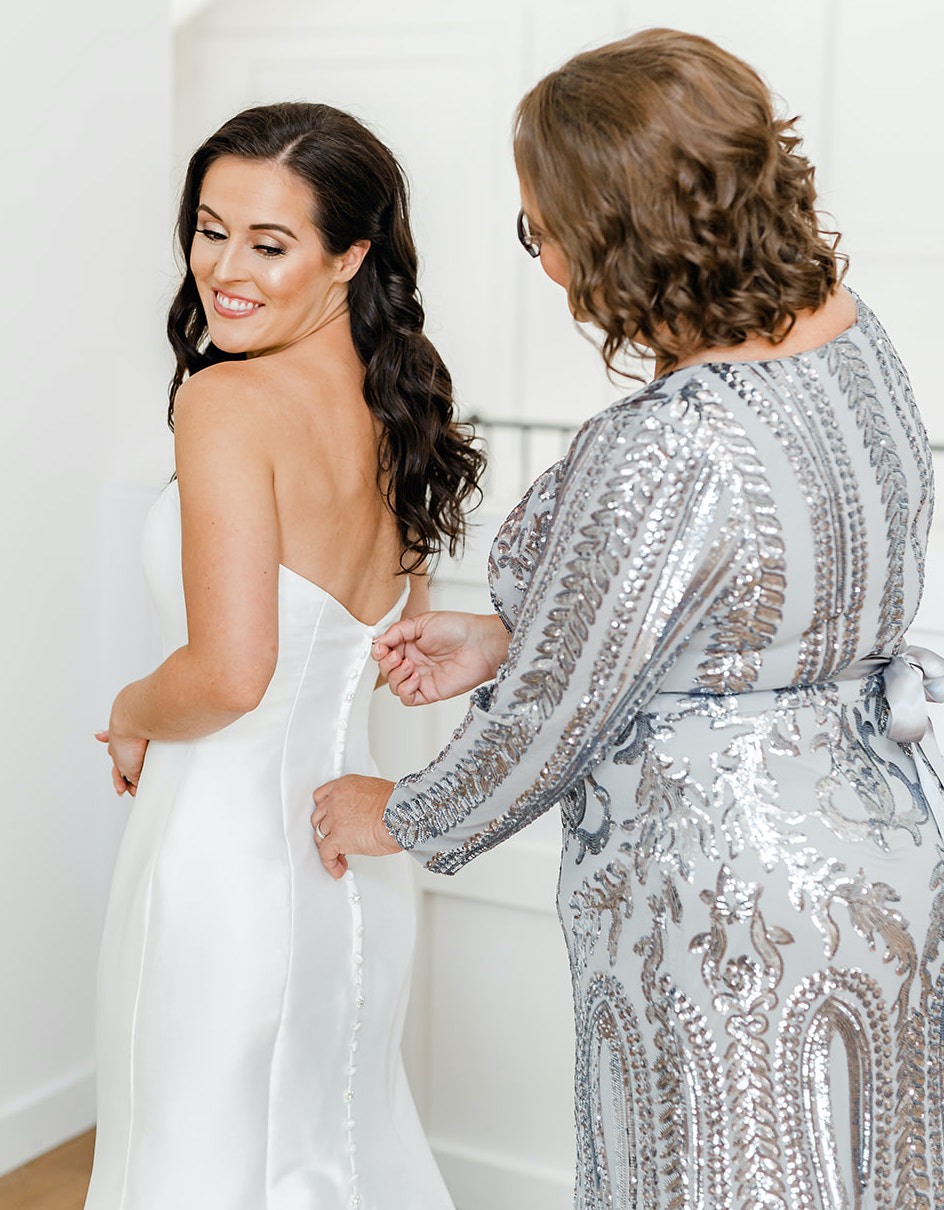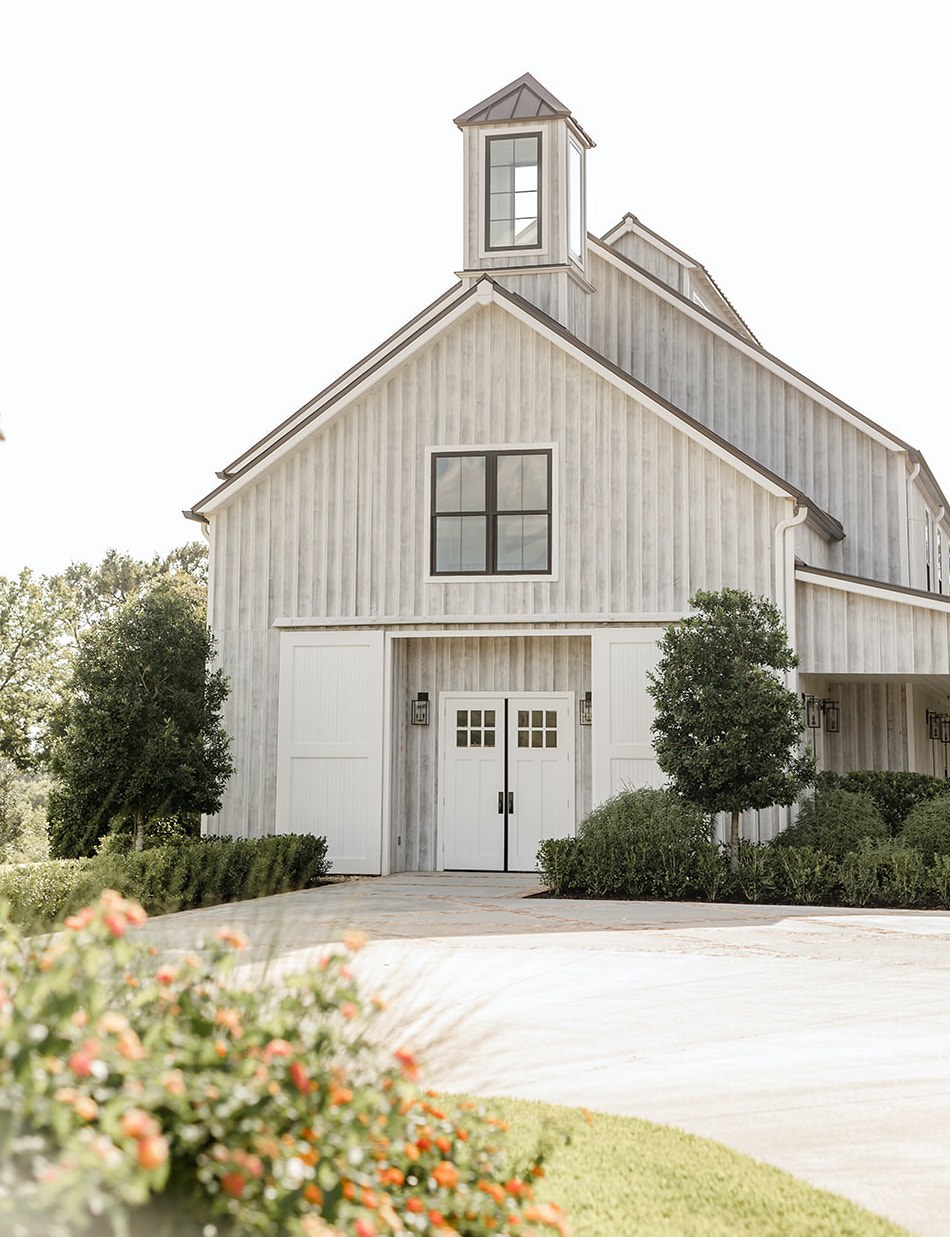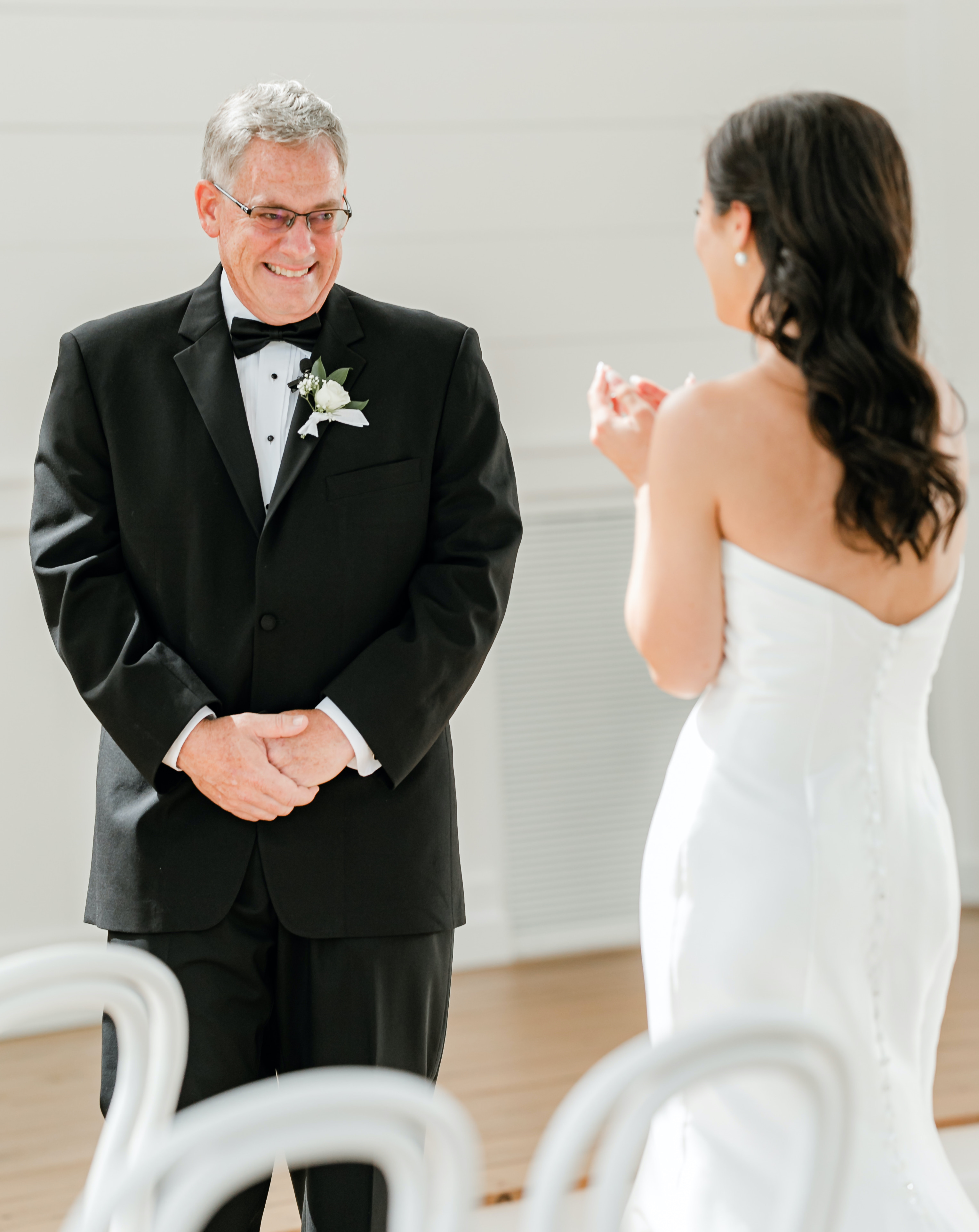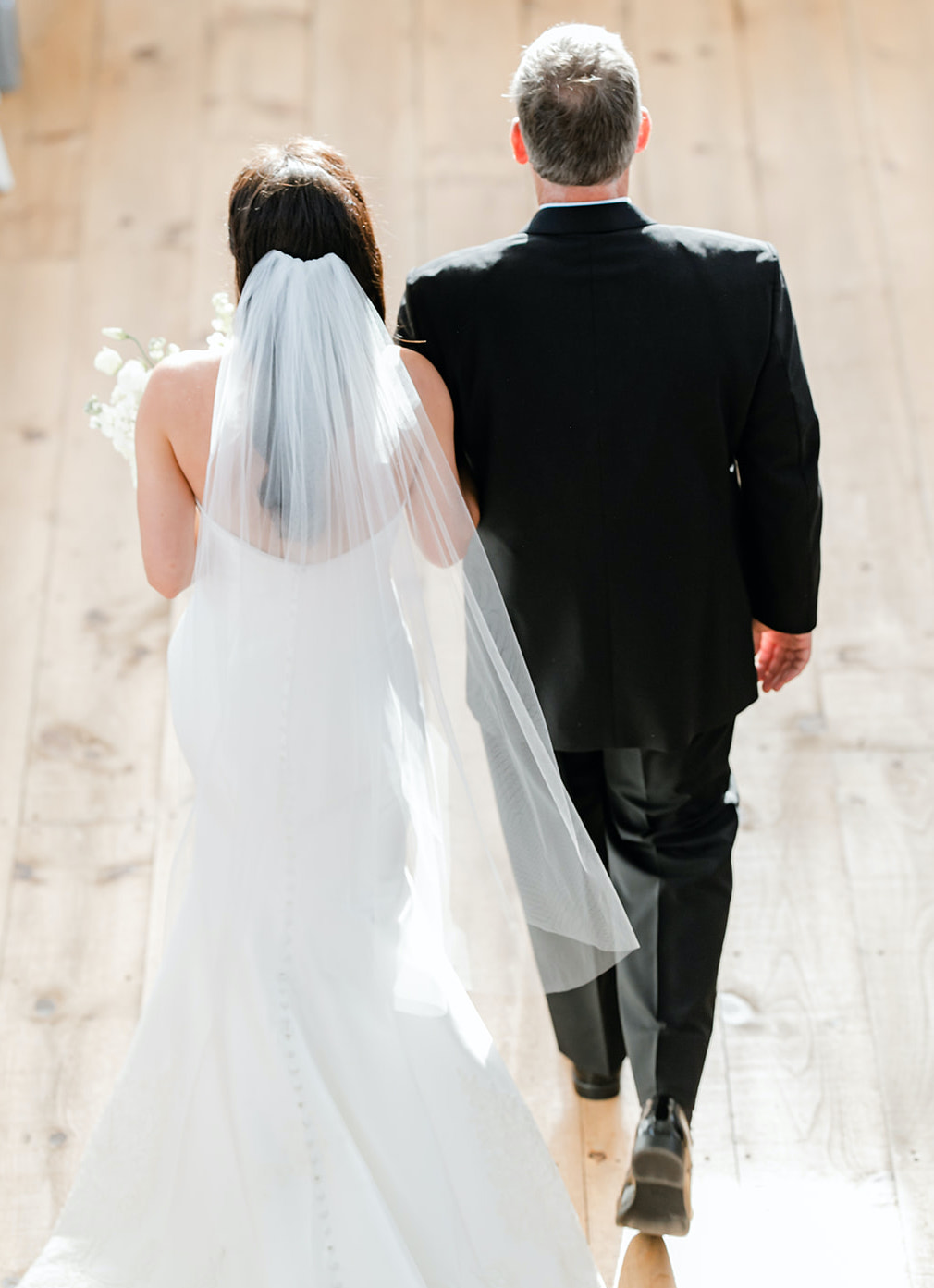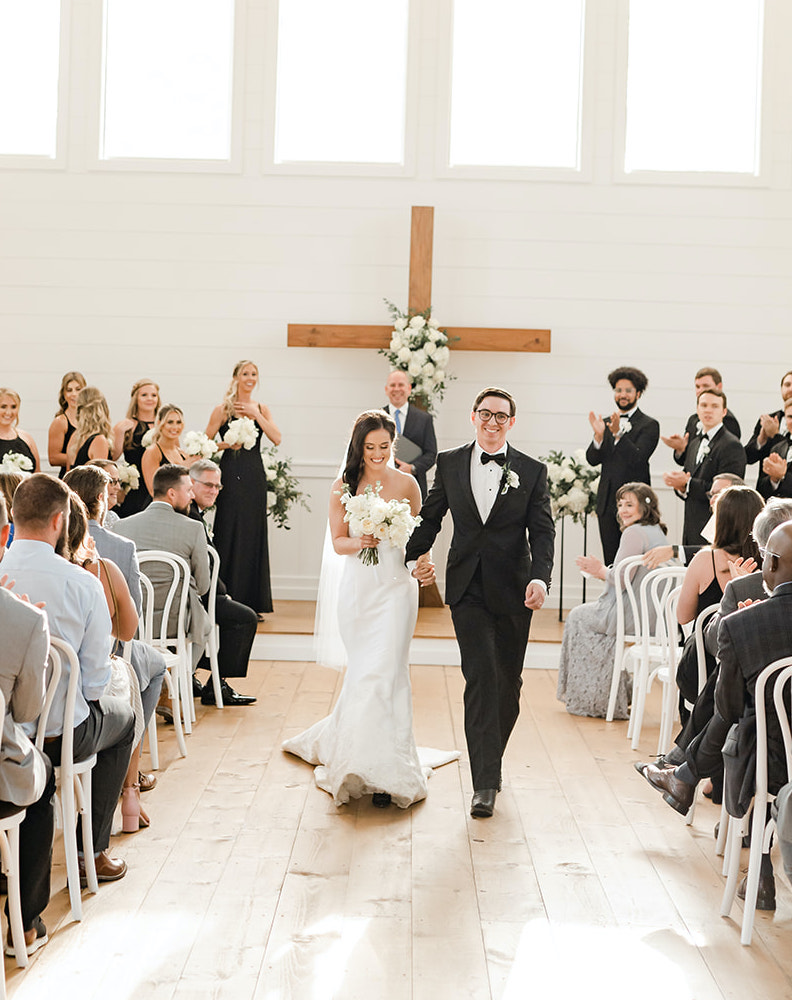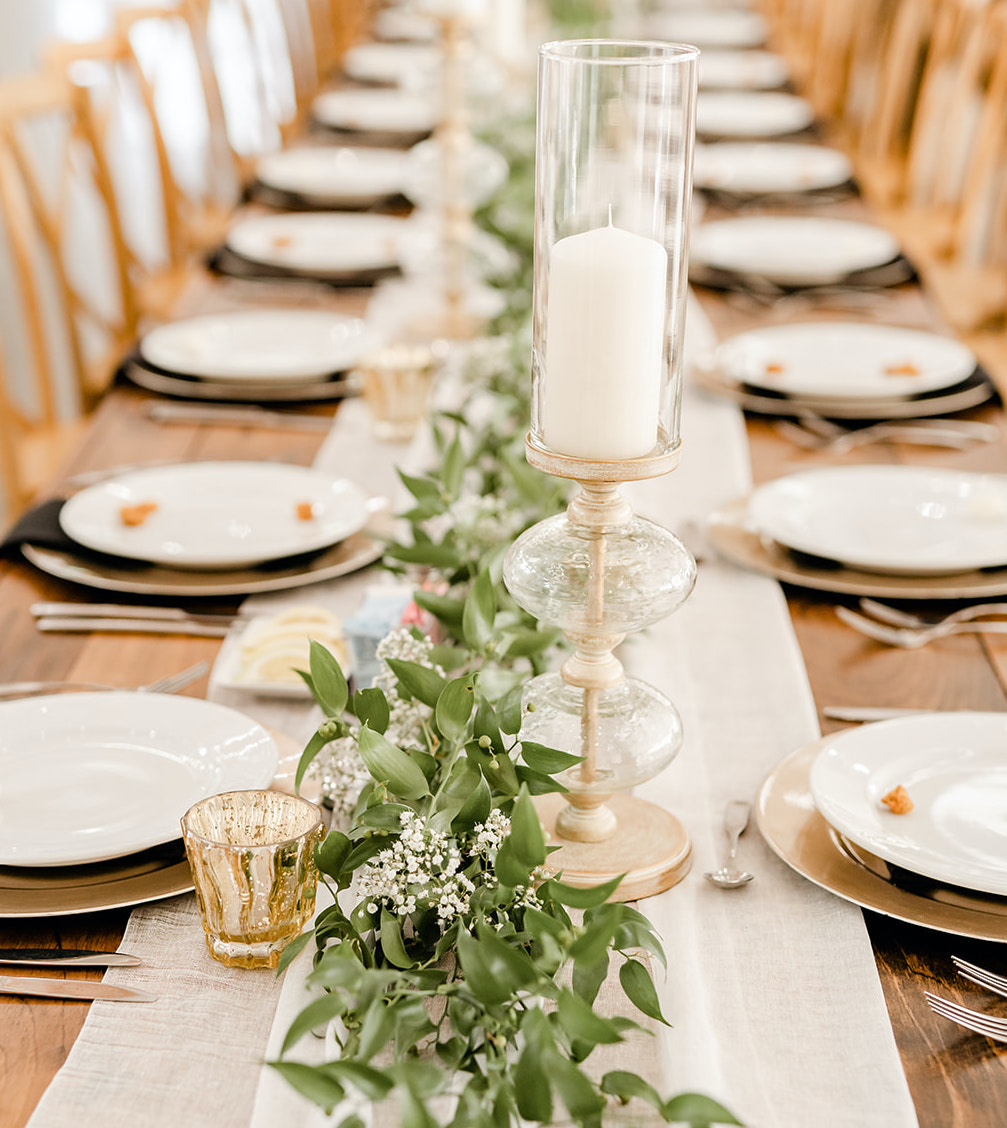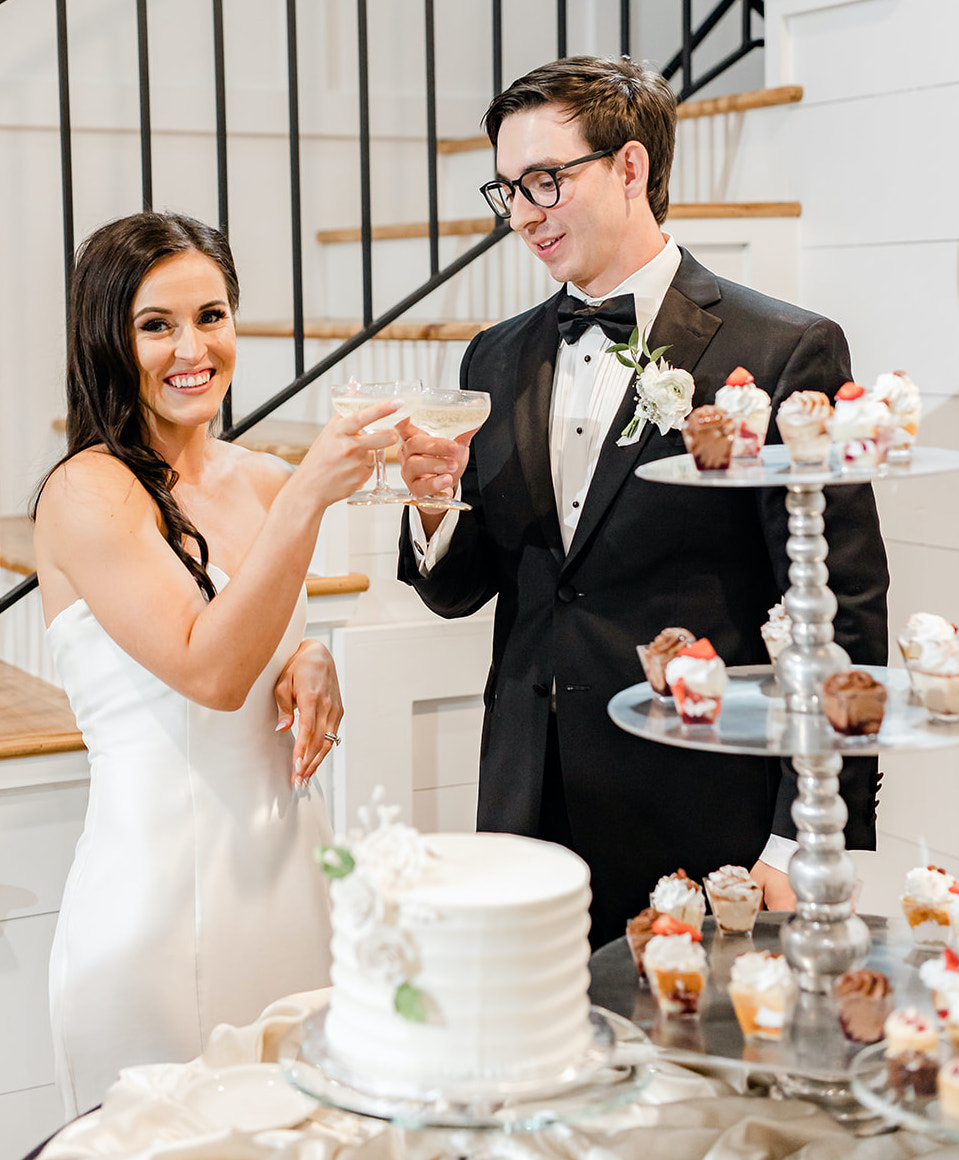 "An Elegant Summer Wedding at a Texas Chic Ranch" – Spotlight Weddings in Houston Vendors – Photography: Amy Maddox Photography | Gown: Parvani Vida Bridal and Formal
Contributors: Arrowhead Hill / Kelsey Miller / Cali and Bloom / EB Inc Events / City View Catering / Reverent Film / Toast Entertainment / Hannah Maggiore / Beauty Babes / Amelie George Bridal / Roar Over Texas