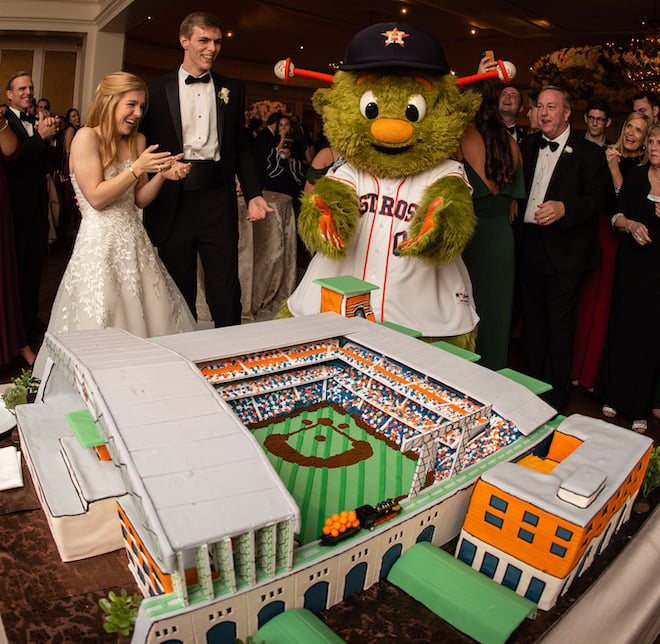 Want to surprise your soon-to-be-hubby with something special on your wedding day? A groom's cake is a thoughtful (and sweet) gift just for him. Traditionally, as a special gift from the bride-to-be, the groom's cake is a unique way to pay tribute to the groom's style, hobbies and personality.
For couples seeking that perfect slice of individuality, whether it be a decadent cake showcasing a favorite hobby or an impressive sports-inspired design, these five talented Texas bakers will bring you and your partner's sweet vision to life.
Keep scrolling and get inspired by these creative groom's cakes by our talented spotlight bakers.
Susie's Cakes has graced Houston for over three generations with unparalleled cake design and delicious creations. With a repertoire of over twenty flavors and fillings, couples can customize cakes to their heart's content. Whether you prefer a modern and minimal groom's cake or dream of an intricate Pinterest-worthy design, Susie's Cakes has you covered.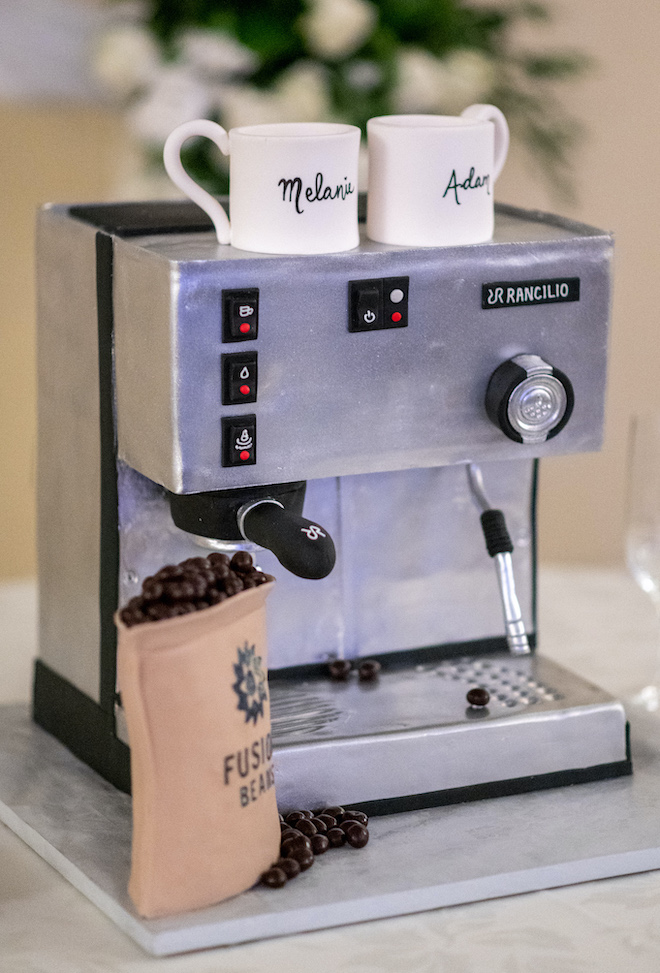 Cakes by Gina has been designing and delivering gorgeous and delicious buttercream cakes for nearly 20 years, leaving couples smiling over every last sugary detail. This bakery stands as an award-winning beacon in Houston's bakery scene, bringing brides and grooms' visions to life with cakes that will wow their wedding guests. Her commitment to working closely with couples ensures that every groom's cake is a stunning, unique masterpiece.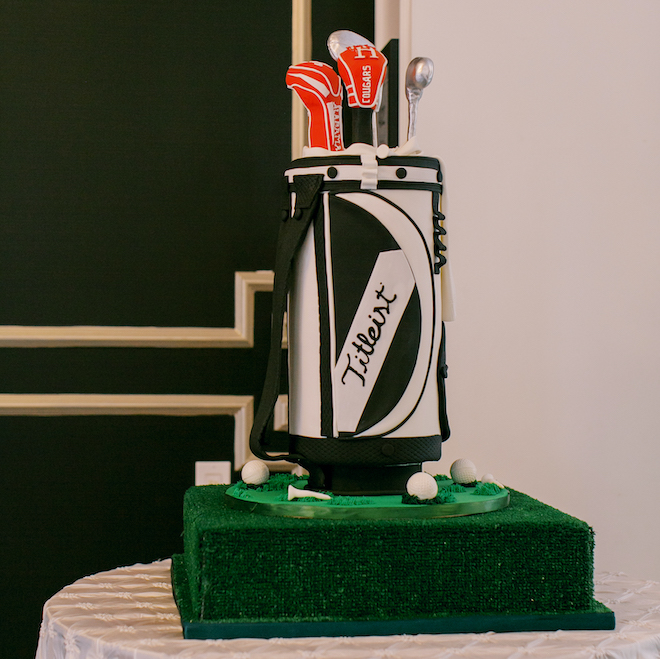 For Heaven's Cake, is devoted to providing a level of service that is unmatched. This family-owned and operated specialty cake boutique is renowned for its dedication to crafting cakes that mirror the groom's style and personality.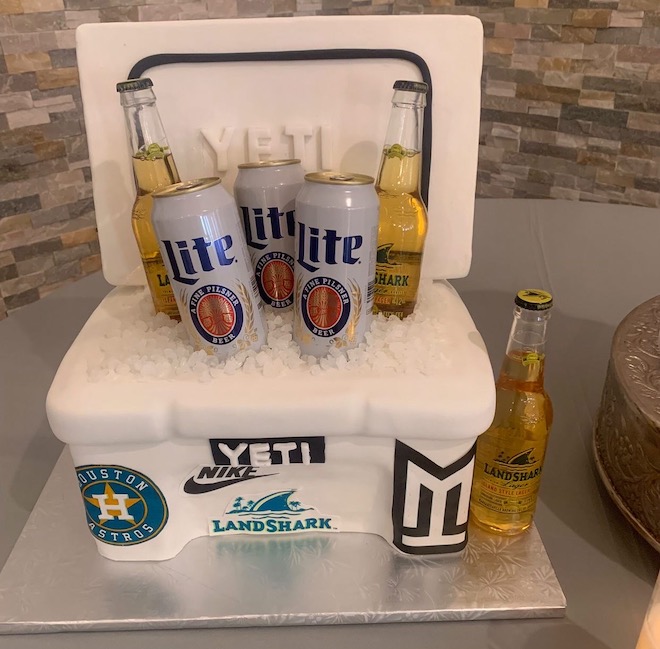 With over 14 years in the business, Not Your Ordinary Cakes has perfected the art of transforming the mundane into the extraordinary. The delicious cakes, layered with delectable Swiss meringue buttercream filling, are more than just desserts; they're experiences. Specializing in 3D sculpted cakes, NYOCakes wowed Houston with innovative and creative designs that are a sweet success.
Sweet Treets Bakery isn't just another bakery; it's a testament to the art of baking. This award-winning bakery in Austin is about design, flavor, and originality. Each cake has signature flavors and housemade buttercream to fit the couple's tastes.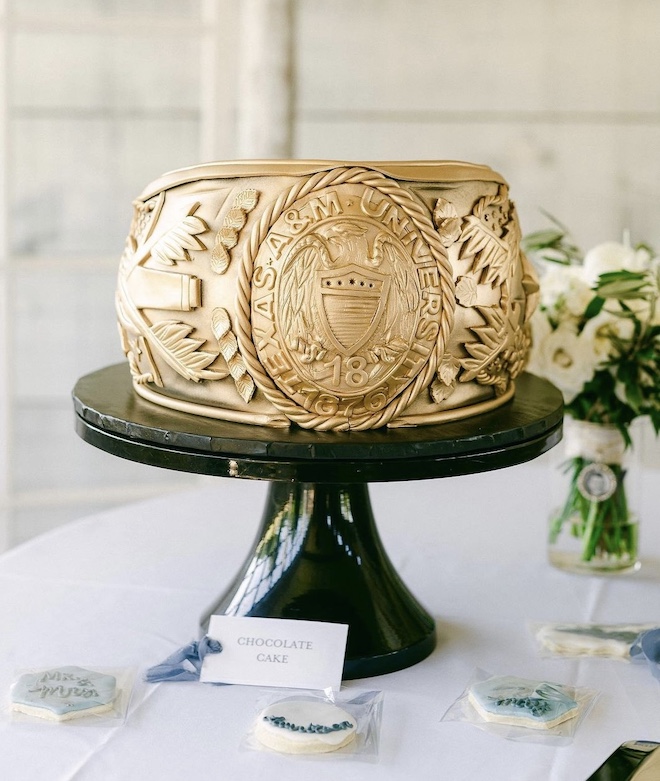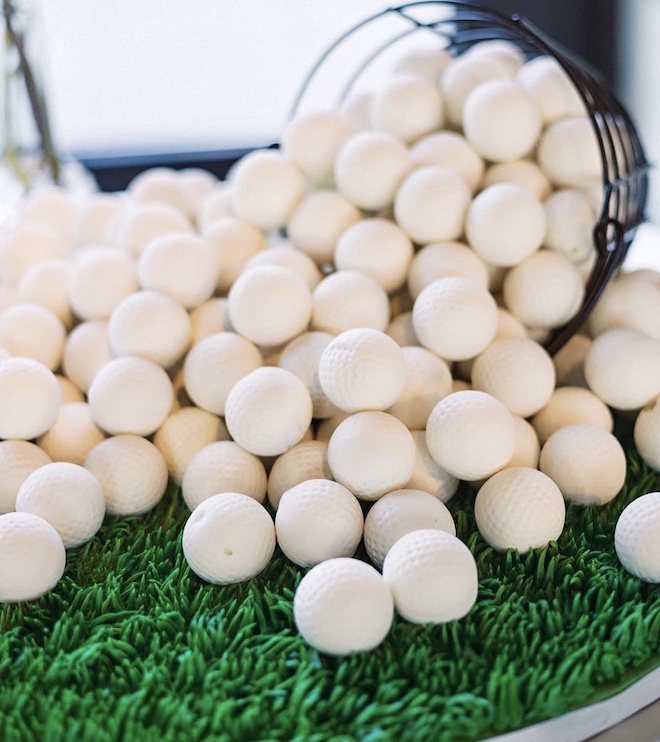 These wedding cake vendors offer more than just desserts; they offer personalized experiences. From life-like 3D creations to classic designs, these professional bakers ensure that every cake reflects the groom's personality and style.
So, as you embark on this sweet journey, remember: the perfect cake awaits, ready to bring joy and smiles on your special day.
Ready for more delicious cake inspiration? For more savory delights read on for all the details about Houston's Top Bakers For A Stunning Custom Wedding Cake.
Contributing Vendors- Chris Bailey Photography / Kelli Durham Photography / Mustard Seed Photography / Sonia Alexandria Photography / Eric & Jenn Photography / Julie Wilhite Photography