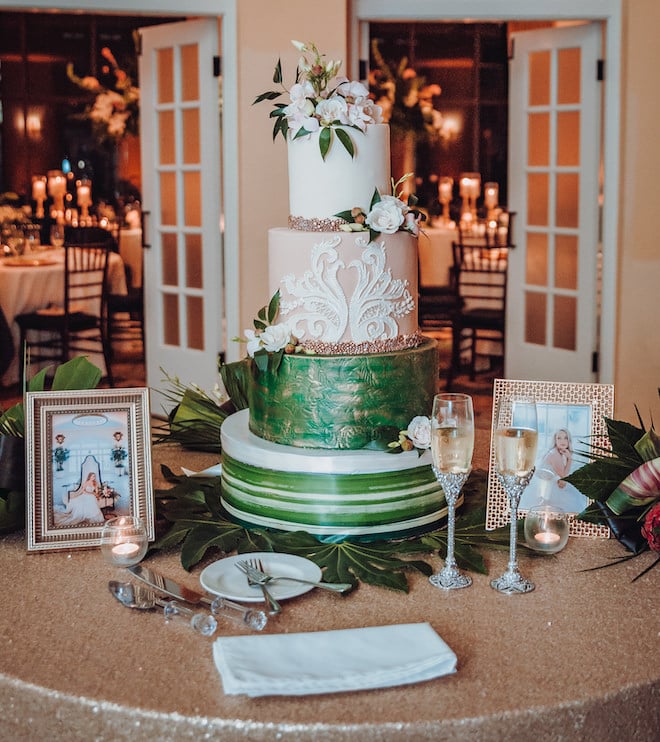 You're in for a sweet treat today loves because we are so excited to welcome Common Bond Cafe & Bakery to the blog to showcase this premium Houston bakery and their luxury wedding cakes and unique groom's cakes! Although they're named Common Bond, we can assure you there is certainly nothing common about them.
Everywhere in the world, a "common bond" that everyone shares is the love of good food. From this idea, Common Bond Cafe & Bakery was opened in May 2014 to create a comfortable space for the Houston community to gather to dine and bond over good food, extraordinary pastries and mouthwatering cakes. Only at Common Bond will you find Food Network's award-winning Sarah Ono Jones crafting your perfectly sweet memory. Sarah is a nationally acclaimed custom cake designer who's been with Common Bond Cakes since 2018 and has made cakes for Cirque de Soleil, HGTV and more! Sarah and her Common Bond Cakes team will truly design your wedding cake to be as unforgettable as your special day.
From geode wedding cakes to yeti groom's cakes and to everything deliciously in between, scroll down to see the visually stunning works of art Common Bond Cakes has to offer with these 10 luxury wedding cakes!
Common Bond added a touch of golden flair to this floral naked wedding cake that would complement any rustic-chic wedding!
See what we mean by deliciously stunning works of art? Common Bond impeccably recreated the Miltenberger House on Royal Street, a famous landmark in New Orleans, and left no details behind. This edible art is perfect for a New Orleans style or New Orleans based wedding!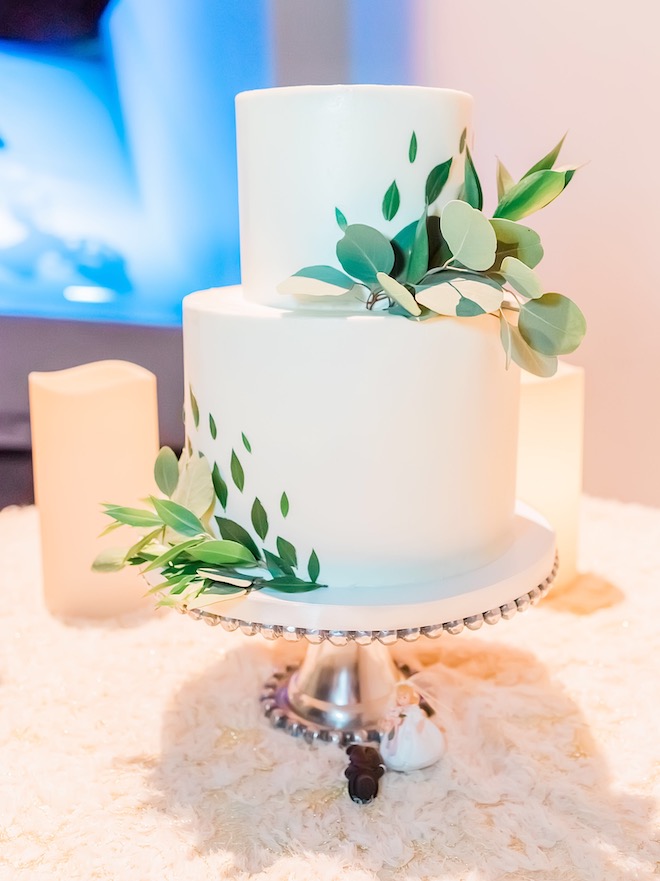 We love how this two-tier white wedding cake with fresh leave accents is so elegantly simple yet oh-so-perfect for elopements or micro weddings!
For the bride who wants to break away from the traditional style wedding cake, Common Bond designed a marble and crystal masterpiece with this stunning geode wedding cake.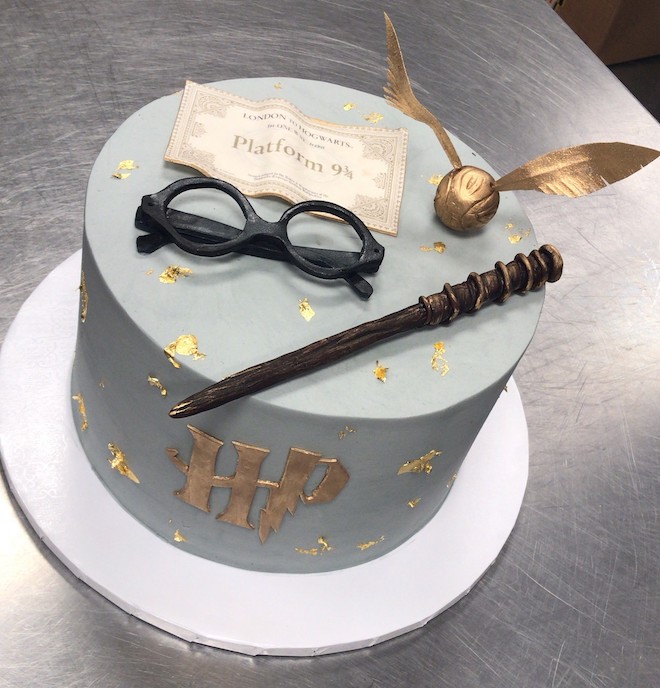 Calling all potter heads because Common Bond has created the most delicious Harry Potter themed cake for the couples who want to add a personal touch to their wedding day and show off their favorite movie/book series!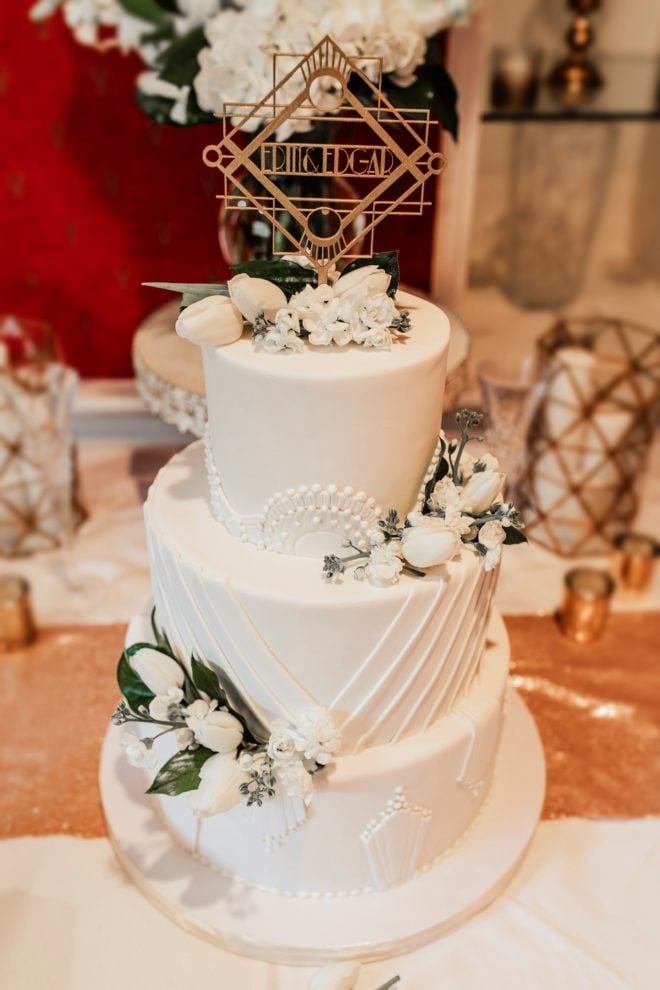 A modern wedding calls for a classic wedding cake with an art deco twist such as this three-tiered white cake with art deco details.
Common Bond truly takes groom's cakes to another level and this fishing themed groom's cake is a great example of how! If you're a groom who loves to fish with his handy yeti cooler by his side then this cake is the perfect catch.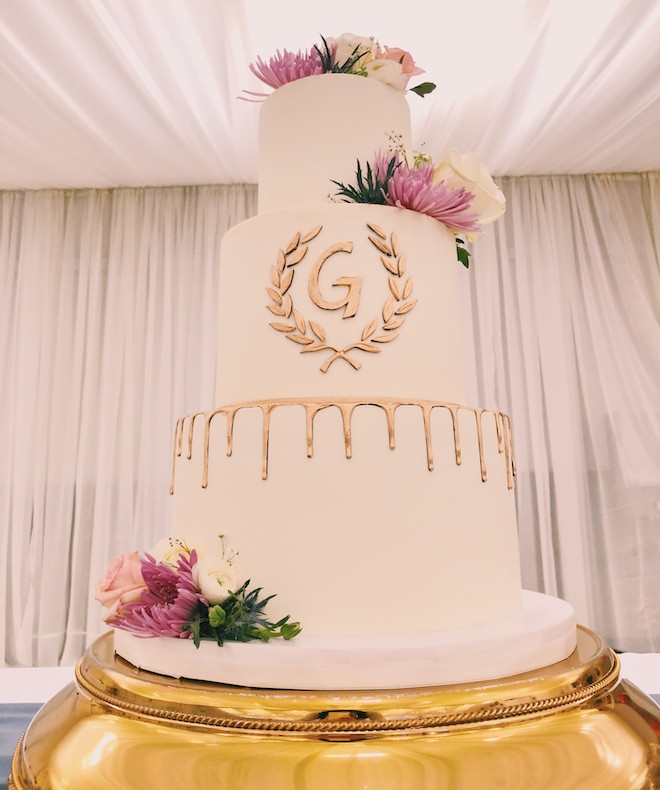 Dripping in gold and adorned with fresh flowers, this luxury wedding cake is a flawless dessert focal point for elegant and timeless weddings.
At first glance, this may just look like an ordinary slab of brisket but with a closer look, you can see that it's actually a cake! This sculpted groom's cake is perfect for the guys who have a love of Texas BBQ or passion for grilling.
If you're having a vintage-themed wedding then add a delicious pop of color to your big day with a pink and aqua floral wedding cake!
Schedule your Common Bond appointment today for a consultation to create your own showstopping wedding cake and sculpted groom's cake. Or, stop by one of Common Bond's locations to get a full taste of what they have to offer!