Specializing in modern, fine art, and floral wedding cake designs, Becca Cakes has been wowing clients since 2017. Becca and her team bake everything from scratch and focus on design and quality.
"We are not your average traditional bakery, and we do not focus on high-volume production. We only do a limited number of wedding cakes each week to maintain a high level of quality and focus on detail to ensure that each cake we deliver stays true to who we are and our look," explains Becca.
The Design Process
Becca Cakes takes the design process one step further with clients. Becca said, "We try to dig deeper into understanding the overall aesthetic they are going for with their wedding and work together to bounce ideas and come up with a sketch." Their team is dedicated to working with their clients to elevate their design and brainstorm fresh ideas to ensure their cake is one of a kind.
One of the many ways she elevates her designs is through fine art sugar flowers. It is an artistic alternative to fresh flowers that are breathtakingly life-like. You can even keep them as a keepsake forever! Some of their favorite blooms include roses, garden roses, dahlias, peonies, hydrangeas, and anemones.
One of her recent brides opted for bursts of colors and even wanted to incorporate butterflies into the cake design! "We worked with her to come up with this ombré design with a cascade of fresh florals going down the side of the cake with wafer paper butterflies throughout. The butterflies were hand-painted on wafer paper so they were completely edible," Becca described. Can you say STUN-NING?
The Bakery
Want to check out a glimpse of Becca Cakes' work in person? Check out their adorable bakery located in Garden Oaks, where you can take home freshly baked goodies or place an order for an upcoming celebration. Need something fast? Becca Cakes has you covered with their quick order cakes, which require a minimum of just one week! Choose from the five most popular flavors and customized colors, embellishments and more.
Keep scrolling to see more decadent cake inspiration by Becca Cakes!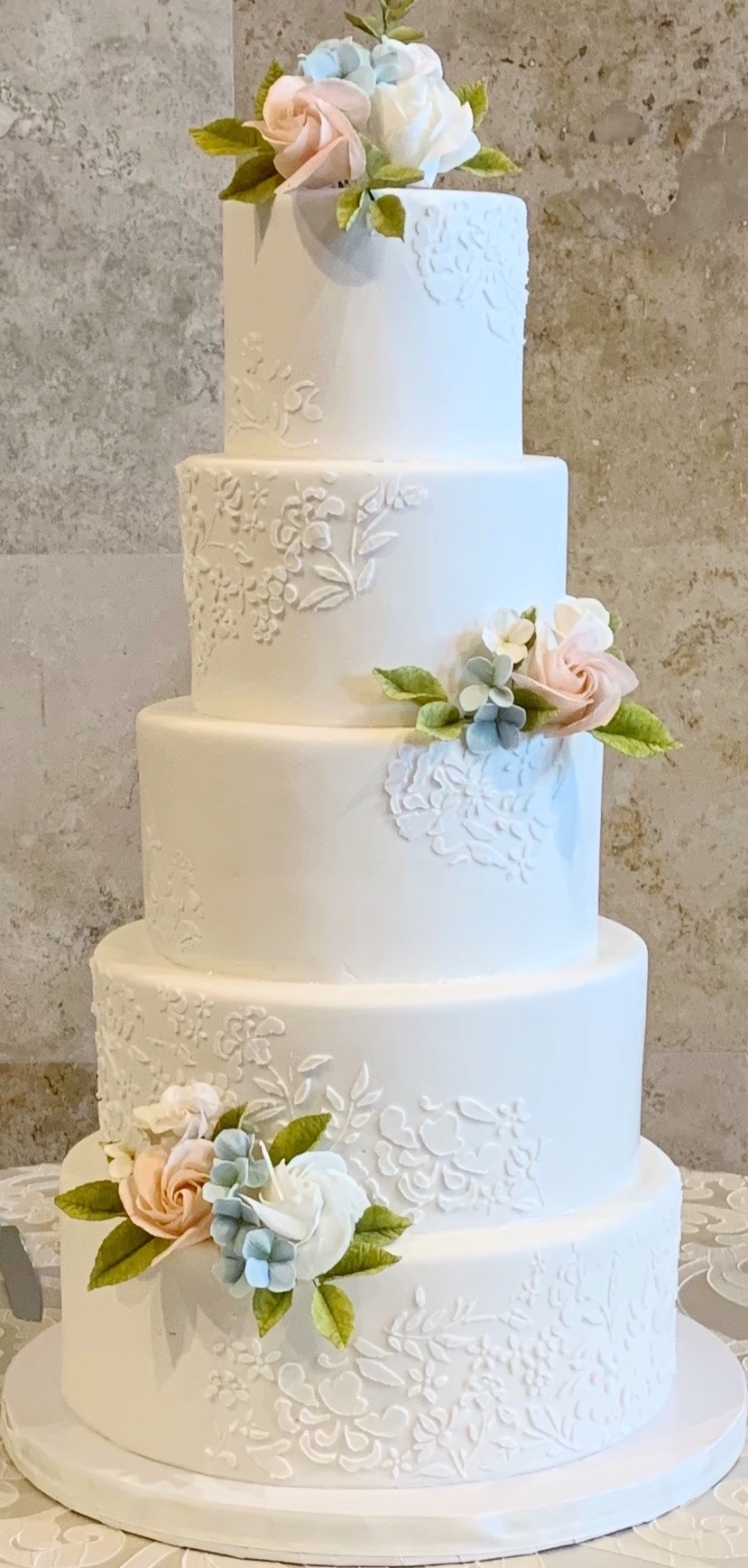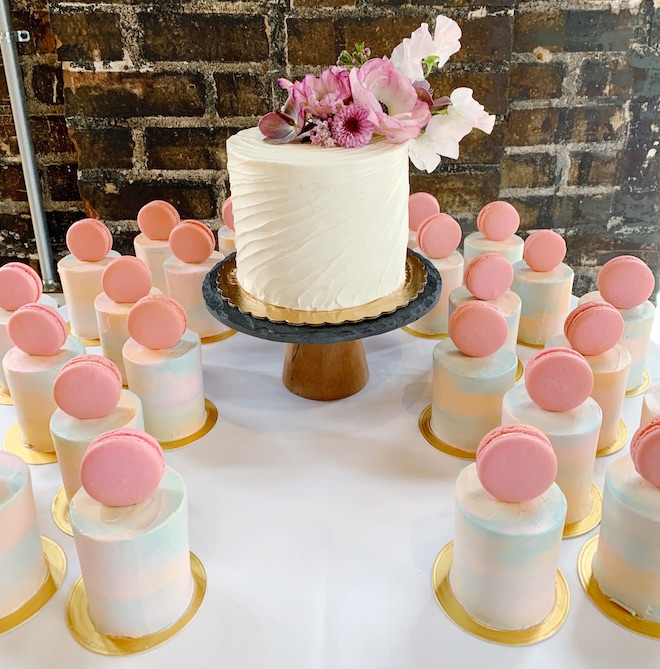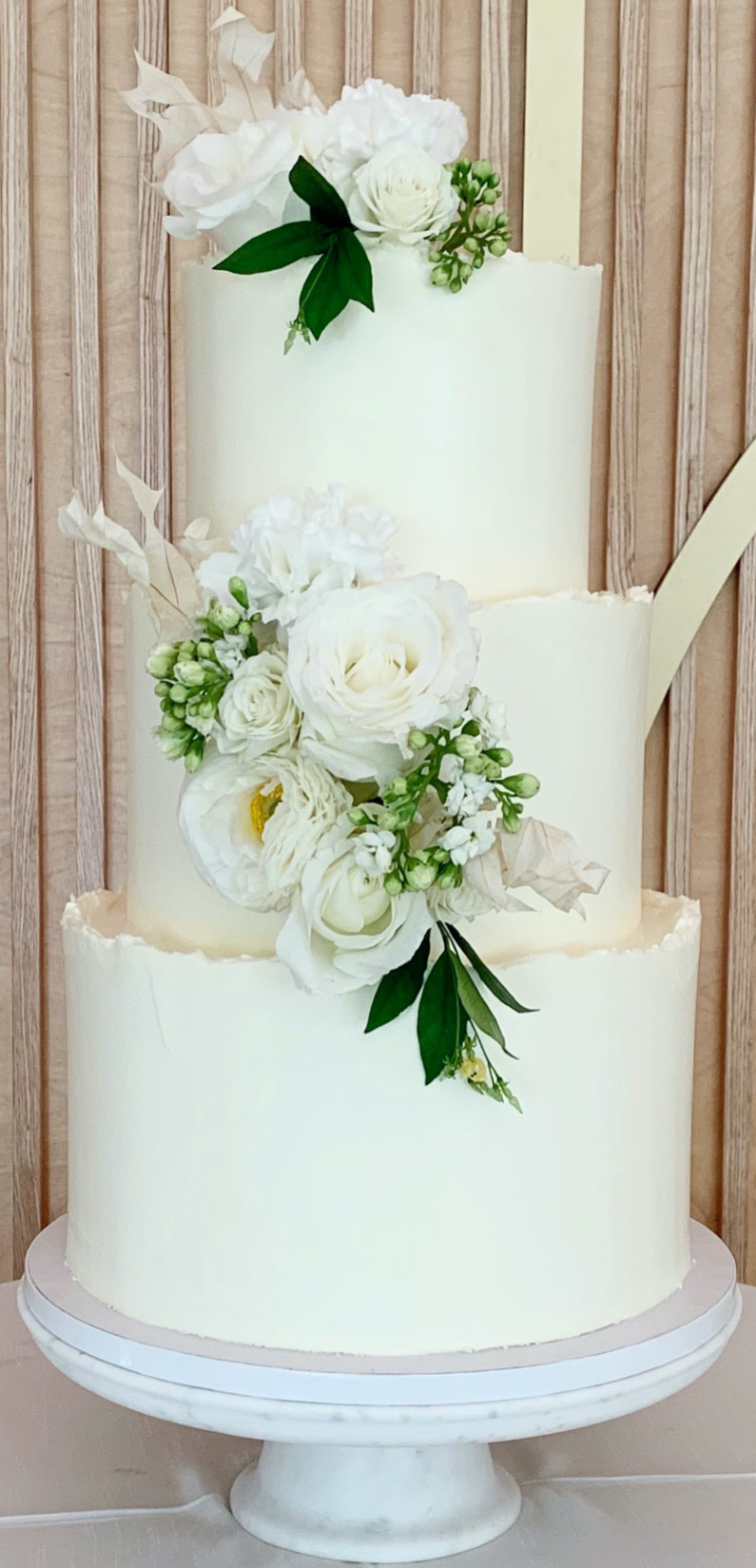 Want to see more gorgeous cake creations? Satisfy your sweet tooth with these related articles!