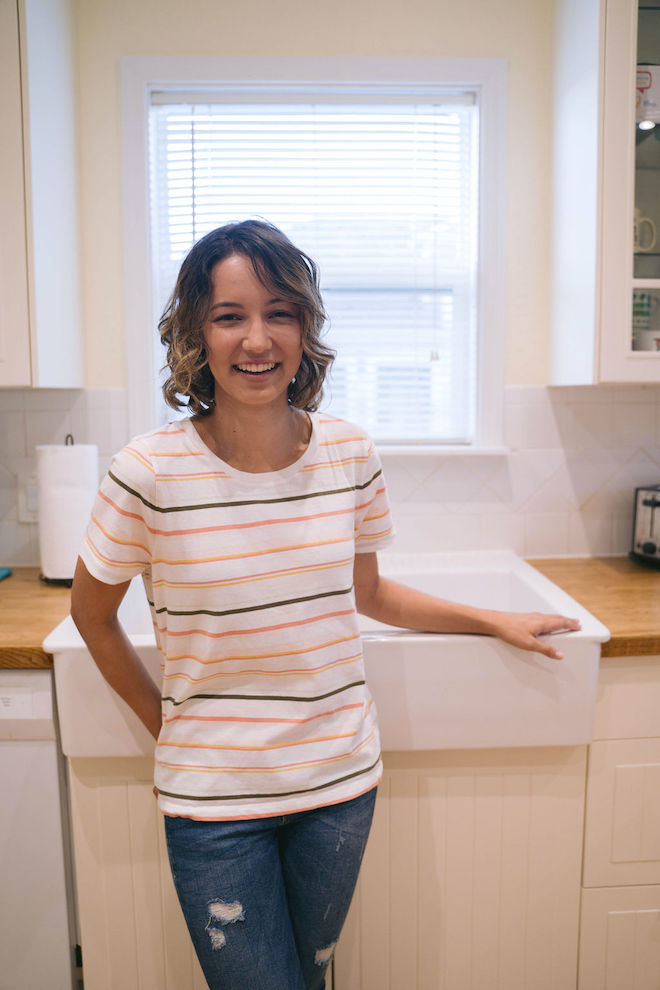 With the holidays right around the corner, it's easy to give in to all the festive food and drinks. In this exclusive guest post Kayley George, a Registered Dietitian, shares her 6 tips on how to stay healthy during the holidays. 
It's that time of year again! The best season of the year is almost here and it's time to celebrate. Holidays may look a little different this year, so take advantage of this time to embrace some new, healthier holiday traditions. Below you will find everything you need to know for your holiday season to keep you on the right path.
1. Stay Hydrated
What better fluid to stay hydrated with than water? Everything in your body requires water to function properly, and when you're hydrated you can operate at peak capacity. Aim for at least half of your weight in ounces. Throughout this busy season, you'll need all of the energy you can get. Staying hydrated is also critical to avoiding mindless eating and giving into bad cravings, while also easing any potential hangover symptoms. Alcohol drains you of fluids and is known to mask dehydration. This loss of fluids also exacerbates the symptoms of a hangover the next morning. So do your morning self the favor and drink your water!
Tips for staying hydrated while drinking:
Sandwich your alcohol (before and after drinking) with 16oz glasses of water
Alternate between your alcoholic beverages and an 8oz glass of water (one drink for one water)
Before you go to sleep and after you wake up chug a bottle of water
Order blended drinks with extra ice in them
2. Drink Mindfully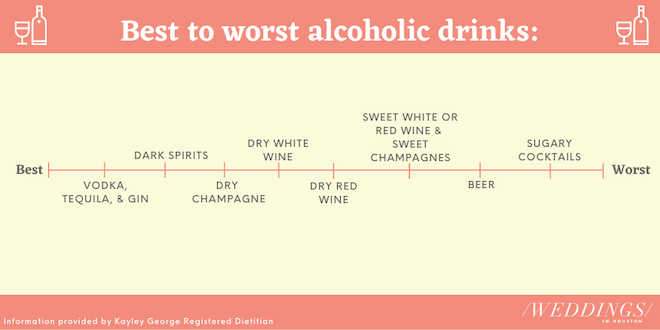 The calories and sugars in your favorite festive cocktails and Starbucks holiday drinks pile up fast. With all of that extra sugar, you're welcoming a harsher hangover in the morning. One easy trick is to avoid any drinks with simple syrup. Simple syrup is a common sweetener that dissolves white granulated sugar into water, which then can be added to some cocktails.
Remember that days of drinking are a marathon, not a sprint. By making better choices when it comes to drinking, you will also be able to avoid those food impulses that come up.
3. Stay Active & Lower Stress
Even if the holidays get hectic and the weather is dreadful, it doesn't mean you have to throw your routines down the drain. You might want to still maintain some form of your active routine, even if it's not at full capacity. Set up a "minimum standard" for your activity level that you can knock out at home or when traveling. Staying active is going to get your heart pumping, balance your blood sugar, boost your serotonin levels, and put you in a better mental state to handle the in-laws, the Christmas shopping, or whatever else is on your plate.
Indoor/stationary biking
Do a Youtube yoga or no-equipment workout class
Sign up for barre, spin, or pilates
Deep breathing exercises (try the 4-7-8 breathing)
At the same time, make sure you are staying on top of your sleep! Poor sleeping patterns and lack of sleep can cause weight gain, lead to decreased immunity, and even depression.
4. Plan Ahead of Time For Restaurants & Parties
If you're planning on eating out more than usual, it is always best to plan ahead of time. Go ahead and check out the menu and figure out a game plan for your meal. Knowing your meals ahead of time will minimize in-the-moment decisions when you're tired or hangry, and help you navigate where to splurge and where to pull back. Aim to be the first person to place your order so that you avoid any persuasion from the group.
Thanksgiving parties and Christmas parties usually run in a potluck/buffet style fashion. Since everyone has a chance to bring their favorite dish, you can be the change and bring healthy sides to the party.
Whatever you do, don't show up to the party starving! Don't fall prey to the idea of saving up your calories in "bank."  It may sound clever to skip meals ahead of a big party, but that will leave you in worse shape by the time you show up. Skipping meals does way more harm to your body than you think it does. A healthy breakfast not only boosts your metabolism but also provides a steady fuel source that your body needs to run at full speed into the night. In addition, skipping meals take a hit on your energy levels and will throw off your mood when your blood sugar drops too low from undereating. So do yourself and everyone around you the favor of eating beforehand!
5. Know Your Carbs
When it comes to parties, the food options usually fall into the two categories of carbohydrates. Carbohydrate-rich foods include crackers, pretzels, chips, popcorn, candies, dried fruit, desserts, and more. Many people may find themselves gravitating towards these carb-heavy snack foods because they're everywhere, but these options can do more harm than good to your blood sugar. By incorporating protein and fats into your party foods, you will curb your hunger longer and keep your blood sugar steady. You'll find yourself snacking less and experiencing fewer cravings throughout the day. Here's a list of healthy party combos:
Hard-boiled/deviled eggs
Olives/nut mixes
Veggies and hummus
Fruit with peanut butter
Cheese and crackers
Popcorn and nuts
6. Enjoy The Season
It's the day after a big party. Maybe you ate too much, drank too much, and just overindulged all together. It happens to the best of us especially when we are just having a good time. If you go a little overboard, don't beat yourself up or throw in the towel. Start fresh the next day and keep moving forward. We can't change our choices from yesterday, but each day is a brand new day to pick up where you left off. Drink your water, get some fresh air, and mentally reset.
Don't forget this time of year all about the people you are with. Remember, these festivities are less about the food and drinks, and more about cherishing time with your loved ones. Enjoy!
Need tips on how to eat healthy at home while quarantining? Be sure to check out Kayley's other guest blog post on tips for healthy eating at home! Happy holidays brides and grooms!