Articles + Tips
---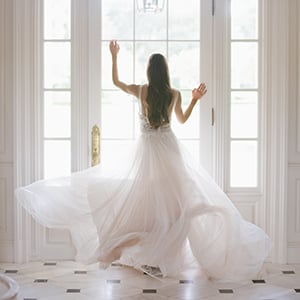 Lace, shimmer, color, trains, sleeves, capes, shrugs, illusion fabric, keyhole backs—this season's selections truly offer more variety than ever to brides on their quest for the perfect dress.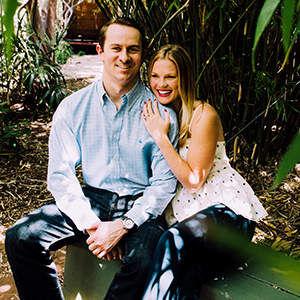 Real rings, real proposal stories and the real Houston couples behind them.
She's always given you great advice. Now you can return the favor, by sharing these expert tips on shopping and dressing for one of the biggest events of Mom's life: your wedding.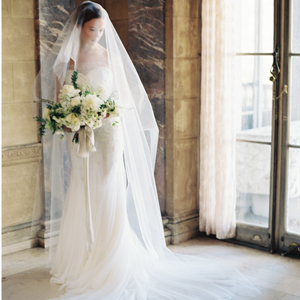 Find out when to shop, whom to bring and how to choose, straight from the pros.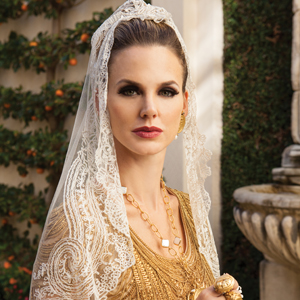 Tell your unique love story with your one-of-a-kind wedding from the ceremony, and to the flowers and decor at your reception with these essential tips from the pros.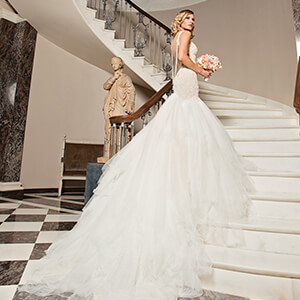 Choosing wedding attire presents a distinct conundrum: namely, how to dress oneself for arguably the most traditional of rituals, while still being fabulous, unique and stylishly on trend. Follow this essential advice for selecting, buying and caring for your "Yes, yes, YES!" dress and attire.
An engagement ring and wedding band are no mere pieces of jewelry. Each is a symbol of something much more precious than fine metals or rare gems: everlasting love. Which is why, for most couples, your wedding rings are almost certain to be the most important, and expensive, jewelry items you've ever purchased—and why choosing rings, whether you do it together or individually, can be fraught with intense pressure. And that's where we come in, with these essential ring-buying tips.