Wedding Venues Houston
---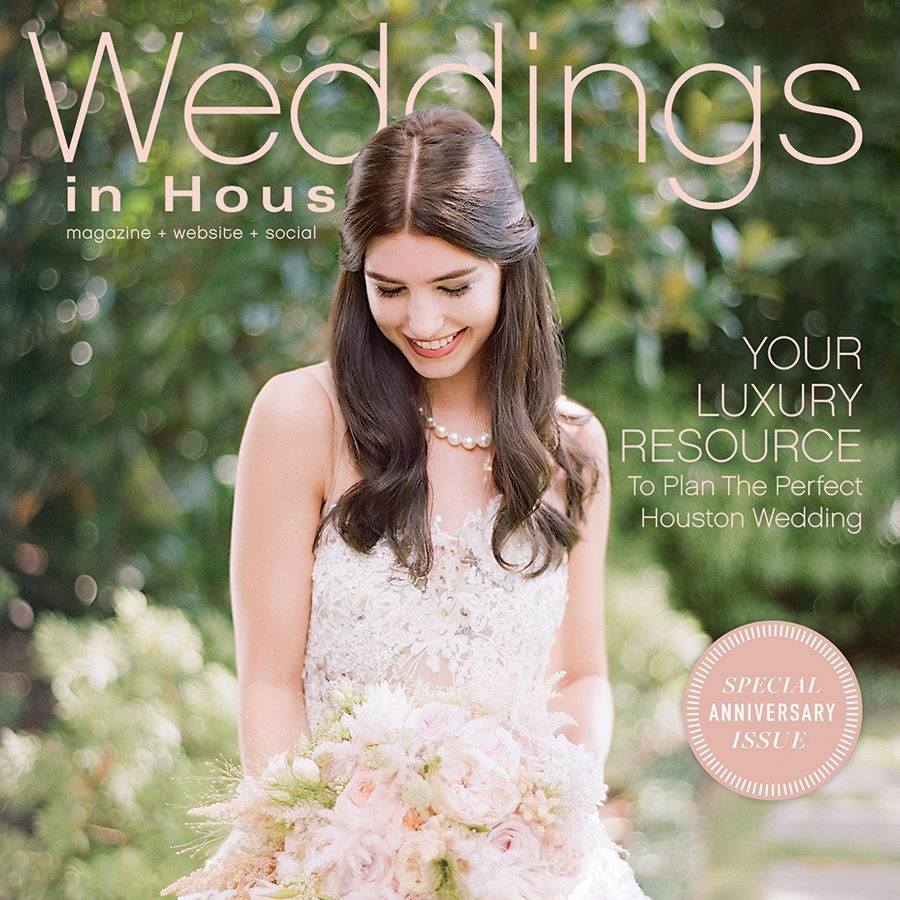 When it comes to choosing wedding venues, Houston brides know to check out the articles and listings from Weddings in Houston. Your venue will set the tone for the entire event. It should feel comfortable, accommodate all your guests, and blend seamlessly with your theme and décor. Houston and the surrounding areas offer brides dozens of venue options, and our publications can help you choose the right venue for your needs. Take a glance at our featured venues including Ashton Gardens, The Astorian, and Hotel Zaza Memorial City.
10 Considerations for Wedding Venues Houston
Wedding venues in Houston come in all shapes and sizes. Some are perfect for small, intimate gatherings, while others can comfortably house hundreds of guests. A venue may work with an exclusive list of wedding vendors or give brides the opportunity to select their own. Whether you get married within city limits or travel to the countryside, we've compiled some of the biggest considerations for wedding venues in Houston:
Price. Before you book any wedding day activities, consider the price you're willing to pay for each service. Itemize your budget with every expense you can imagine from the bouquet to reception favors. If you know exactly what you can spend on a venue, you can avoid overextending yourself with an overly pricey reservation. As you look at wedding venues in the area, ask representatives about any fees not listed in the quote including parking, valet, bar, and cleanup fees.
Capacity. Know your guest list when you start looking at venues for your ceremony and reception. A great wedding venue will accommodate the maximum number of guests you expect without feeling too cramped or too large. Will your guests need room to dance? Do you need to accommodate a sit-down dinner or heavy hors d'oeuvres? Think about event activities within the space. You may not want to book a space if you expect your attendee count to near the maximum limits of the venue.
Ambiance. Start your search for wedding venues in Houston early in the planning process. Take a tour of several options if your schedule allows. Ask to spend some time in the areas that will house your ceremony and/or reception. Bring a copy of Weddings in Houston or your wedding scrapbook to better envision your preferences in the setting. Like choosing a dress, you may simply feel a connection to an ideal venue and know it is right for you.
Availability. Brides approach date setting differently. Some have their hearts set on a specific date or season, while others take a more flexible approach. If you have made a hard decision on the date, you may want to explore availability before you take a tour. If you're willing to work with the venue's schedule, feel free to choose a venue based on preference and price alone.
Preference. Stay true to yourself as you tour wedding venues in Houston. Your wedding is your day to shine, and you should feel comfortable and content with the venue choice. If a rustic barn backdrop feels more fun than a traditional ballroom, explore countryside wedding venues. Houston venues offer something for everyone including historic homes, country clubs, hotels, rustic lodges, lakeside retreats, industrial warehouses, true Texan ranches, and more.
Flow. Many couples choose all-in-one venues that can accommodate the ceremony and reception activities. Some venues such as hotels can also house the wedding party and guests, eliminating the need for a shuttle or parking service. Talk to each venue about the types of spaces you will need for the event, ease of access, and ambiance. If one room will serve multiple purposes, discuss transition options to keep the event flowing smoothly.
Referrals, reviews, and events. Talk to friends, attend events, and look for reviews and referrals in magazines to find a great destination. As a local publication, our team frequently posts information about wedding venues in Houston including stories from real brides who have used our featured venues. We host the exclusive I Do! Soiree in which brides-to-be, bridesmaids, and moms can come to experience the very best of Houston weddings. Attend our next event to see what venues, caterers, dress designers, stylists, musicians, and others can offer. We also encourage brides to register with us. We frequently pass on venue specials and giveaways that can make any wedding extra special.
Privacy. Some venues accommodate one party at a time while others may manage several parties at once. If your venue hosts more than one event during your wedding, the space may share certain facilities including restrooms. Sound can also present an unexpected issue. You may not appreciate listening to the thumping bass of a party next door as you exchange vows with your significant other.
Restrictions. Many wedding venues in Houston pose certain restrictions on events that may or may not work with your idea of the perfect wedding. Some serve wine and beer only while others may not allow alcohol on the premises at all. Venues may have parking and transportation parameters that can complicate attendance. They may only work with certain vendors, impose time limits on the event, or bar pets from the premises. Read the fine print about your favorite venues to ensure your top choice can accommodate all your needs.


Customer service. The wedding planning process can feel effortless and stress-free or uptight and unnerving. Work with wedding venues in Houston that are responsive, professional, and respectful. Poor communication on the front end may indicate a poor level of customer service throughout the event planning process.
CONTACT US TO LEARN THE BEST WEDDING VENUES HOUSTON OFFERS
Couples have access to stunning wedding venues in Houston. At Weddings in Houston, we take pride in our ability to connect brides with ceremony and reception venues that make wedding planning fun. Over the years, our online and print publications have helped many local and visiting brides find the perfect vendors for their dream weddings. From our real bride stories to our helpful articles, we focus exclusively on Houston area wedding experiences. You won't find a more authoritative resources to inspire you on your wedding journey. To find out more about great wedding venues, Houston brides can contact us via dialing (713) 464-4321, and use our helpful online Wedding Reception Guide.
Contact Us