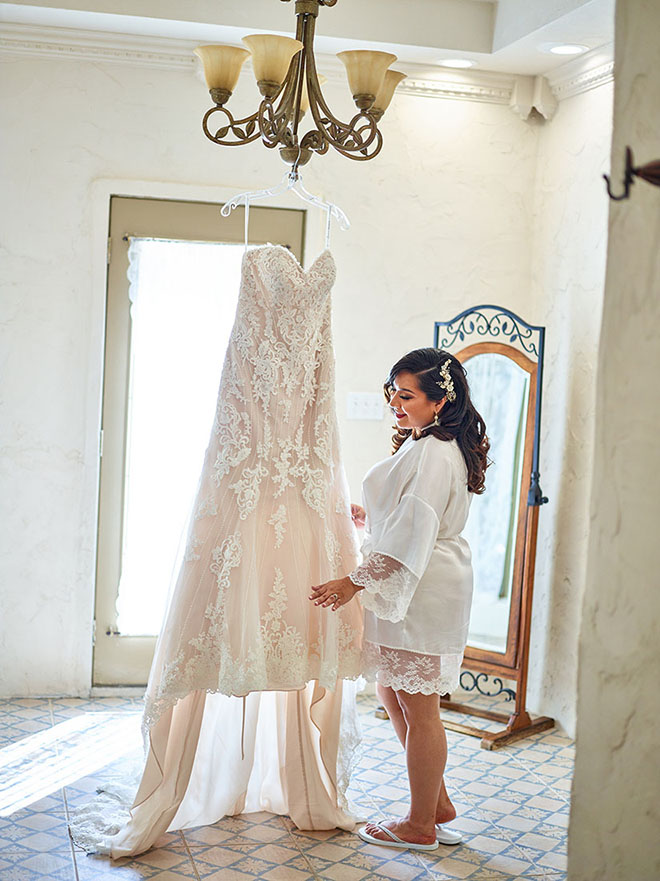 Congratulations, newlywed! You've just celebrated a major life milestone and are beginning your journey into marital bliss with your beloved. Your wedding may be over, but there are still a few loose ends to tie, such as caring for your wedding dress. Whether you decide to sell, donate or keep your dress, preservation should be done ASAP to keep it in pristine condition. Without preservation, you run the risk of yellowing fabric, mold or mildew, and permanent fabric creasing. This also rings true for your veil or sash. Here's what you need to know when it comes to preserving your dress.
Dry Cleaning ≠ Preservation
Your Houston bridal salon consultant will be able to guide you in assessing your gown's preservation needs. She will refer you to an in-house specialist or local wedding dress preservation expert who will create a preservation plan tailored to your dress's fabric, stitching and embellishments, as well as any stains along the hem or elsewhere on your dress. Once preserved, your gown should look like new, without any damage to the fabric or details.
Some dry cleaners do offer specialized cleaning for wedding attire. But confirm first that the dry cleaner uses a virgin solvent rather than a recycled solvent, which can damage your gown or leave it with an odd odor.
Wherever you opt to take your wedding dress for preservation, make sure that your preservation expert reads the gown's label for any specific cleaning or solvent instructions.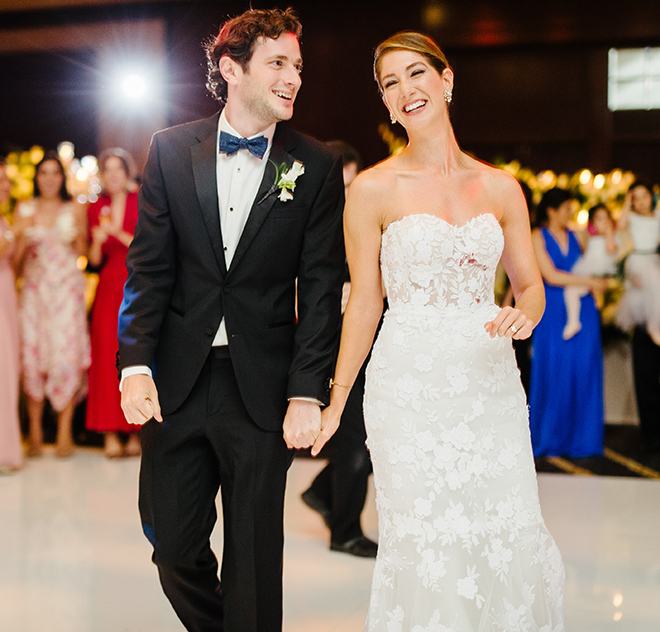 Stains
Spills are the absolute worst when they happen, but, surprisingly, when it comes to wedding dresses, the most problematic stains often are the ones you can't see, such as white wine, which can dry clear. Invisible stains like these can turn into discoloration over time, and will not be removed with typical dry cleaning processes. Preservation specialists and professional wedding dress cleaners are trained to spot these stains that you would otherwise miss and deal with them.
The Sooner The Better
It goes without saying, but the longer you wait to take your dress for cleaning the more difficult it will be to remove stains. We recommend that you change out of your wedding dress immediately following your wedding reception and take it to get it assessed for gown preservation the very next day. If you're going to be on your honeymoon, ask a bridesmaid or your mother to take it in for you, and remind them to have the cleaner look at the dress's tag.
Storage
Never store your wedding dress in a plain ol' zip-up plastic bag. Plastic retains moisture and can cause discoloration to the dress; acid-free plastic is the only exception.
Once the preservation process is completed, store your wedding dress in an airtight box where the oxygen has been sucked out and replaced with nitrogen. If you are taking your dress to a preservation expert, they will do this for you. Keep your stored gown in a climate-controlled, dark place, such as under your bed or in a ventilated, not-too-hot closet. If you should ever break the seal on the box (c'mon, we know it's gonna happen…you've just gotta take a stroll down memory lane with that gorgeous gown every now and then), make sure to handle your dress with cotton gloves. Once done, you will need to have it preserved and sealed back up again, until the next time you're pining for a peek at the dress you wore on the happiest day of your life.