Congrats! You've found your "Oh yes!" dress. Now it's time to add a little (or a lot) of sparkle to your big day with the right jewelry for your bridal gown. You'll want pieces that complement your wedding dress neckline and the overall aesthetic of your wedding. But the most important thing is that you remain true to yourself and feel comfortable with the jewelry pieces you pick up. Read on for our recommendations!
If Your Wedding Dress Has a Sweetheart or Strapless Neckline…
This type of dress leaves a lot of room to cover. The options are limitless. You can wear long queenly earrings with a sparkling choker. Or precious diamond stud earrings with a statement necklace. Whatever you decide make sure it doesn't overwhelm your beautiful gown.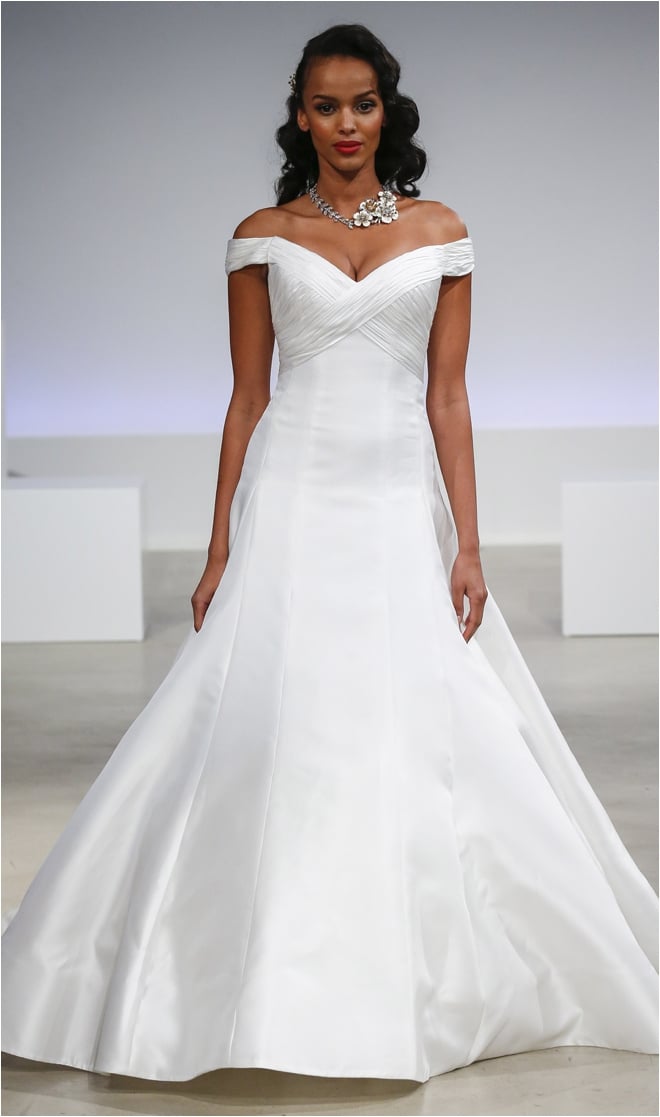 Gown: Anne Barge
If Your Wedding Dress Has An Off- The- Shoulder Neckline…
Bare shoulders and a loose, upswept bridal hairstyle offer a great opportunity to try a bold, statement-making chandelier earring. Going for a more Boho OTS look? Opt instead of an on-trend "ear crawler," which will catch the light every time you turn your pretty head. Don't forget to add a little sparkle to your hair as well. A delicate hairpin will echo your earrings, while still keeping the "less is more" mantra.
Gown: Enzoani
If Your Wedding Dress Has a High Neckline…
Skip the necklace altogether. There's no need to be extra when you're already the bride. Play around with what kind of earrings fit with your wedding vibe: long, elegant chandelier earrings, delicate vintage drop earrings (perfect for this coming season's Victorian-inspired bridal gown styles) or sparkly studs. There's no right or wrong option, as long you feel comfortable and stay true to yourself.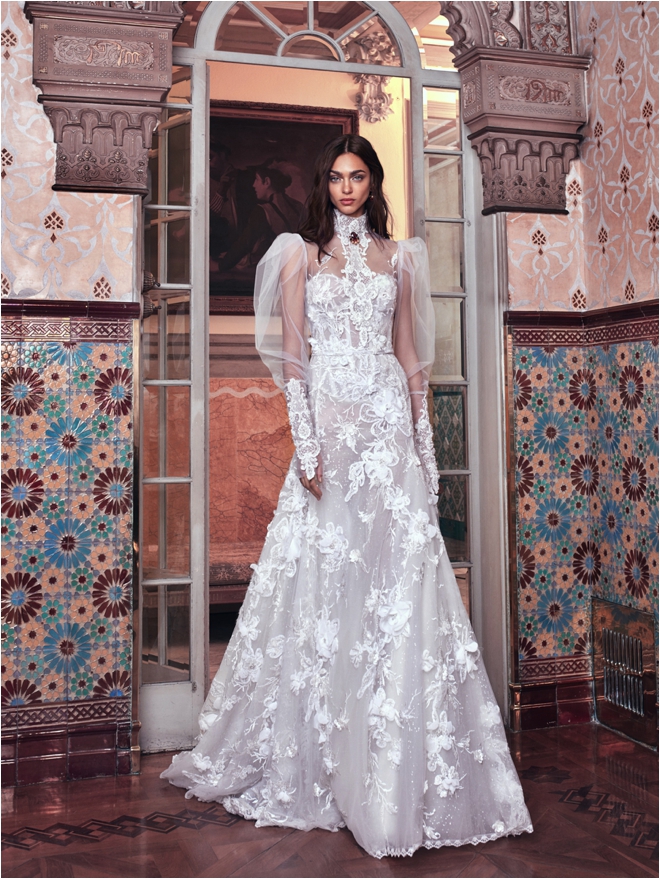 Gown: Galia Lahav
If Your Wedding Dress Has a Plunging V Neckline…
This super-popular wedding dress neckline leaves infinite options. A plunging V neckline naturally makes you look taller and slimmer. Stick to a thin, delicate lariat necklace (IF your bodice is not illusion mesh), or, if you're feeling bold, go with a eye-catching jeweled cuff, or add a unique hairpiece to your chic, dramatic ponytail, or romantic, tousled braid.
Gowns: Galia Lahav