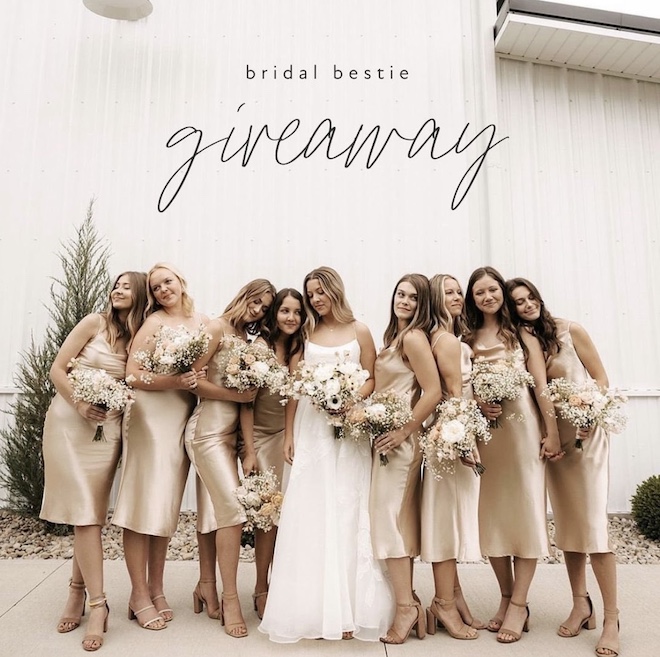 Calling all soon-to-be brides! Luxe Redux Bridal has an amazing giveaway you won't want to pass up.
We all know that one of the best ways to find a great bridal shop is through word of mouth, and Luxe Redux Bridal wants to show appreciation to their beautiful brides. That's why they're holding the Bridal Bestie Giveaway to celebrate brides who spread the word about their fabulous shop. And the prizes? They're fantastic! You could win gift cards, money toward a vacay, and even a discount on your dream wedding dress. So, don't miss out on this opportunity to win big!
How to Enter:
Refer your engaged friends to Luxe Redux Bridal or La Jeune Mariee! Make sure when the bride books an appointment online, they:
Choose the 'Bridal Bestie Giveaway' option for how they heard about us
Let us know that you referred them by putting your name, email + the Luxe Redux or La Jeune Mariee boutique you shopped at in the designated text box
If your friend books a new appointment and purchases a gown at any of our boutiques between now – June 30th, you'll both be entered to win!
There will be 3 lucky winning pairs. You + your bestie can both win!
The Prizes:
Newlyweds — $250 gift card to Home Depot, Southwest or Target
Brides — 20% off your gown purchase (given back via check).
Refer soon-to-be brides to any Luxe Redux Bridal or La Jeune Mariee boutique location to qualify, and it doesn't have to be where you shopped. There's no limit on entries, as every bride you send that meets the entry requirements is another opportunity for you to win!
Scroll on to see photos of Luxe Redux Bridal's new location in Houston!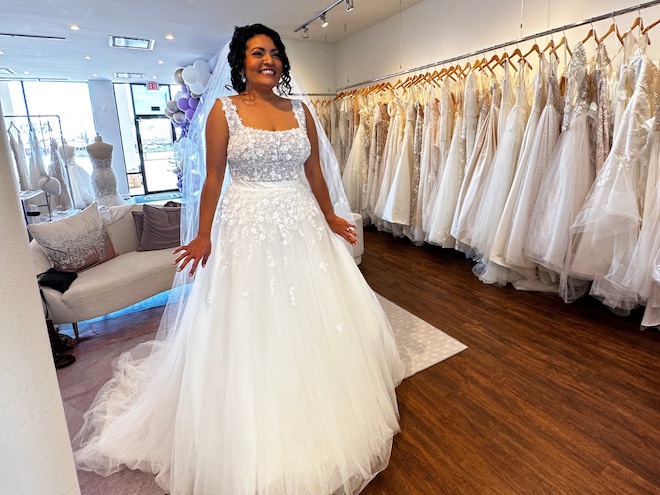 "You Don't Want To Miss This Bridal Bestie Giveaway with Luxe Redux Bridal" Spotlight WiH Partner- Bridal Shop: Luxe Redux Bridal
Contributing Vendors- Photography: Fontana Lane