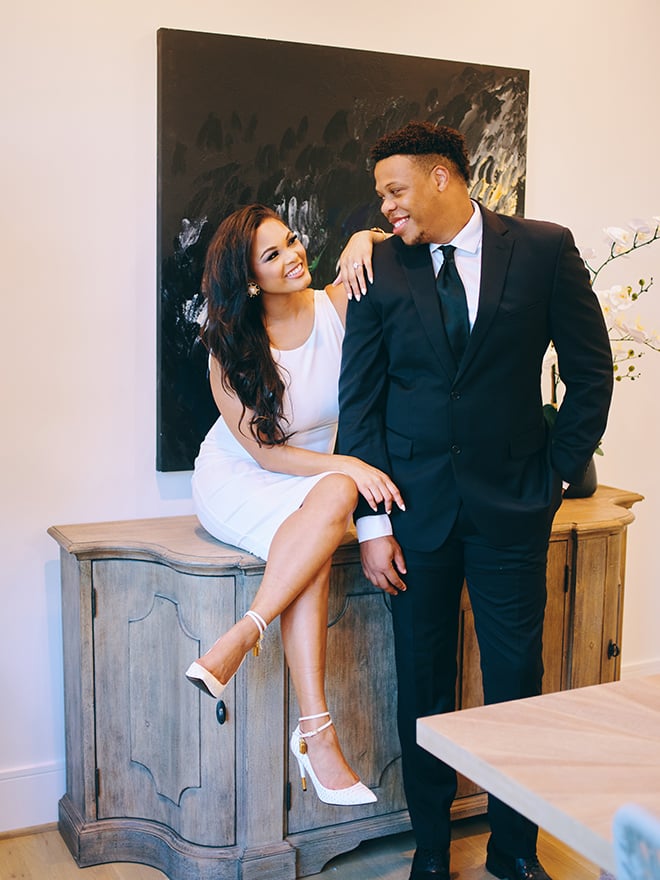 Wanting to do something to remember their time in quarantine during COVID-19, Tristan and Rachel decided to do a second engagement session with Houston photographer, Civic Photos. Read on for more details on their luxury home engagement shoot from Rachel, the bride-to-be, herself.
"Everything has changed for everyone, no one really knows what to do, how to plan, what tomorrow will bring. The uncertainty has definitely caused more stress than anything. Especially for a couple who is planning for their July wedding…But what has remained certain is the love that Tristan and I share and how strong our support for one another has been during this difficult time."
"I wanted to do a 'home couple's COVID-19 shoot' to have something beautiful and special to look back on when we think of this year, beyond what we may or may not have missed out on, we have these special photos to capture how much fun and how many memories we DID make at home."
"Choosing to look at what we came out of this pandemic together with, instead of all the experiences we missed—we are thankful to have each other every day, and this pandemic has only brought us closer in faith, trust, and love,"
Big thanks to Houston-based photographer Civic Photos for sharing these gorgeous images, and to Rachel and Tristan for sharing their beautiful story!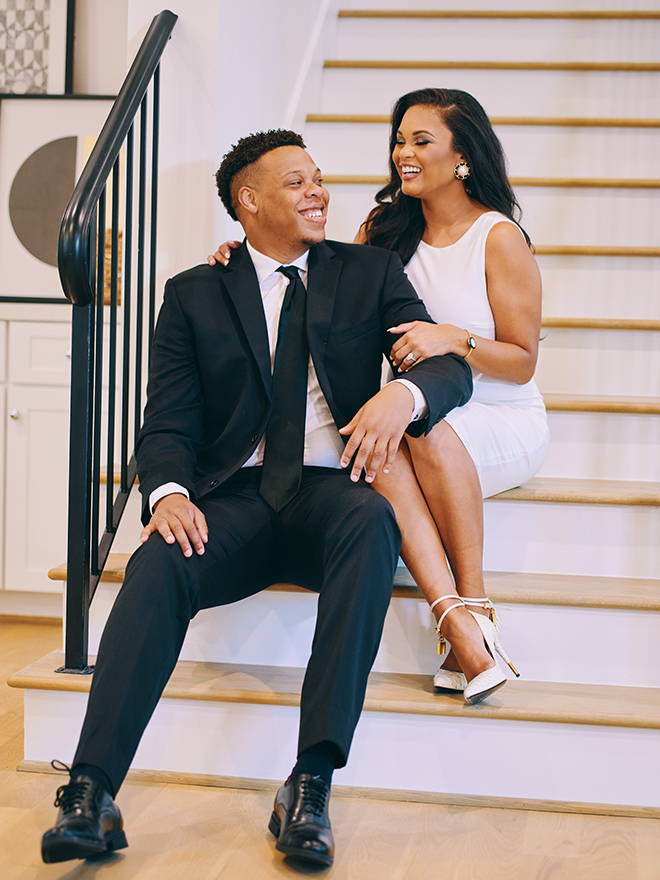 "Luxury Home Engagement Shoot By Civic Photos" –  Photography: Civic Photos / Makeup: Misty Rockwell Artistry
Contributing Vendors: The Luxe Design Group / Allegiance Builders
Click here to view Rachel and Tristan's first engagement shoot at The Post Oak Hotel!