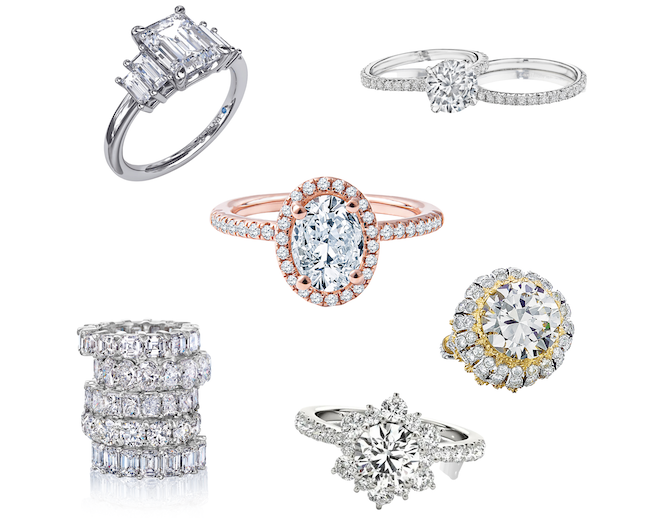 Now that you've found your perfect match, it's time to start thinking about the perfect ring to seal the deal. Thankfully, you don't have to look far to find the most exquisite and stunning engagement rings that Houston's top jewelers have to offer.
From classic solitaires to modern masterpieces, there is a wide selection of rings that are sure to make everyone swoon. So, get ready to say "yes" to the perfect ring and make your engagement a moment to remember forever.
1. Fana Emerald Cut Five Stone Engagement Ring – I W Marks Jewelers
2. Henri Daussi Engagement Ring – Zadok Jewelers
3. Oval Diamond Rose Gold Engagement Ring – Shaftel Diamonds
4. Zadok Collection Diamond Eternity Bands – Zadok Jewelers
6. Starburst Halo Ring – Clean Origin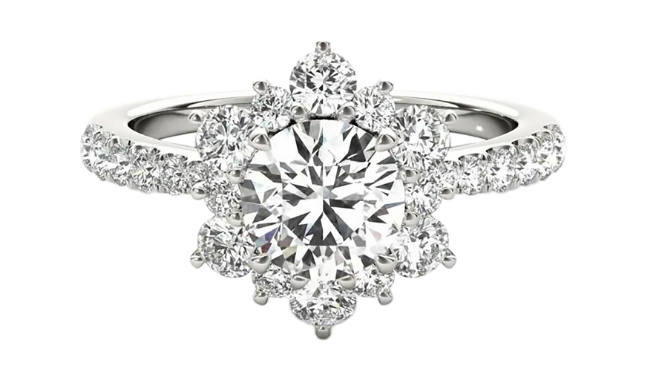 Now that you've said "yes" to the ring, it's time to start planning your engagement shoot! Check out these Houston Wedding Photographers, plus A Captivating Engagement Session at The Bell Tower on 34th.