Located in League City, Texas, Modern Affinity is a welcoming and inclusive wedding wear boutique. Join Modern Affinity Thursday, June 4th through Sunday, June 7th for a trunk show featuring Randy Fenoli's collection of gorgeous gowns.
Best known for his expert styling and advice on TLC's "Say Yes To The Dress," Randy Fenoli is also the recipient of two DEBI awards (Design Excellence in the Bridal Industry), the most prestigious award for bridal designers.
On a mission to ensure every person feels empowered to embrace their beauty, Modern Affinity partners with top designers who share their ideals of inclusivity and diversity in the wedding industry. The Houston area boutique strives to revolutionize the wedding wear industry while having a meaningful social impact on the community.
Every detail of Modern Affinity was designed with the client's experience in mind. From the League City location away from downtown traffic to the gorgeously well-lit showroom with a variety of stunning wedding gown selections ranging in sizes 6 through 32. In addition, because not everyone wants the traditional wedding gown, they offer the Sharpe Suiting bespoke experience.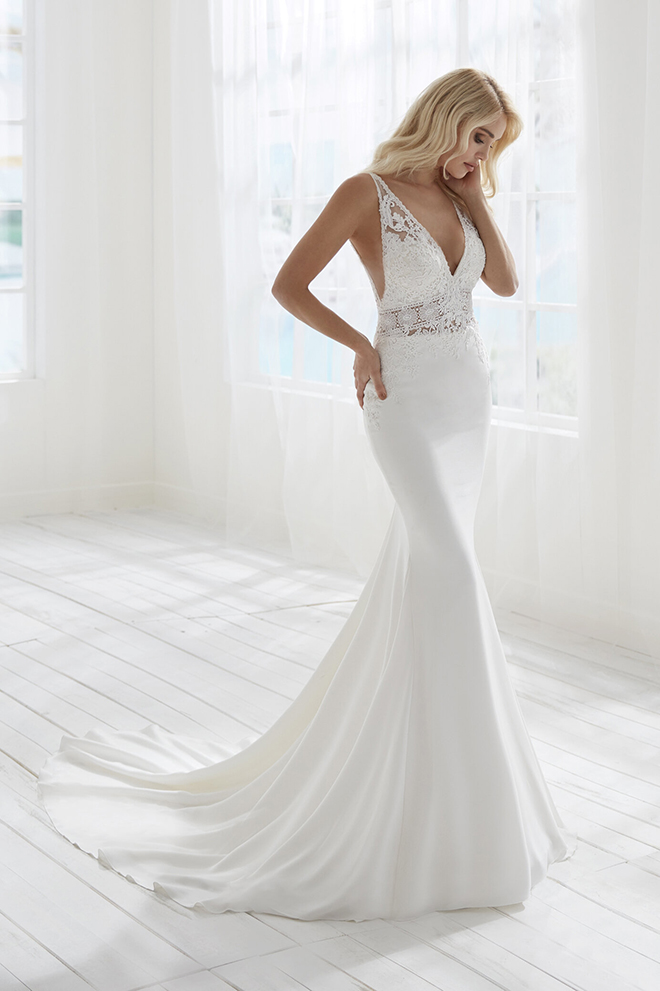 Reserve your Randy Fenoli trunk show appointment here. You won't want to miss this chance to view, try-on and maybe even say yes to one of his beautiful wedding dresses —a few lucky clients may even get a call from Randy himself after saying "YES" to his dress!