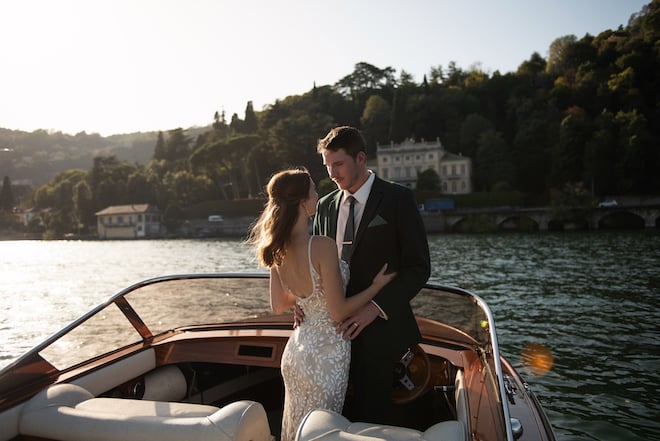 The pandemic brought this couple together in an unconventional way. Mitchell, a baseball player for the Colorado Rockies organization, was sent home to Houston after the pandemic first began. Soon after, the pair met on a popular dating app which led to an unforgettable first date via Face time. The bride says, "We hit it off right away, and it was love at first date in an odd pandemic-state-of-world kind of way."
Mitchell proposed to Madelyn early in the morning to catch her off guard, considering she isn't a morning person. He covered a piano he had bought her from one of their vintage store shopping days in white rose petals and got down on one knee.  
The couple booked a trip to Italy and eloped on Lake Como on October 28, 2022, fulfilling one of Madelyn's life-long dreams. For their intimate wedding, Madelyn and Mitchell focused on romantic details, like writing their vows in leather-bound journals, and continued journaling in them throughout their two-week honeymoon and ultimately gifted them to each other at the end of their trip. The bride says, "We found a floral shop in town and bought flowers the morning of the ceremony, exchanged vows on our hotel terrace, and took photos on the lake and at Villa Olmo before enjoying a romantic candlelit dinner."
The couple celebrated with their loved ones upon returning home to Houston. They brought Lake Como home by hosting a candlelit dinner celebration, where guests received bottles of Italian olive oil.
Join us in congratulating Madelyn and Mitchell on their lakeside elopement, featured in the 2023 issue of Weddings in Houston Magazine.
Congratulations, Madelyn + Mitchell! We wish you all the love and happiness!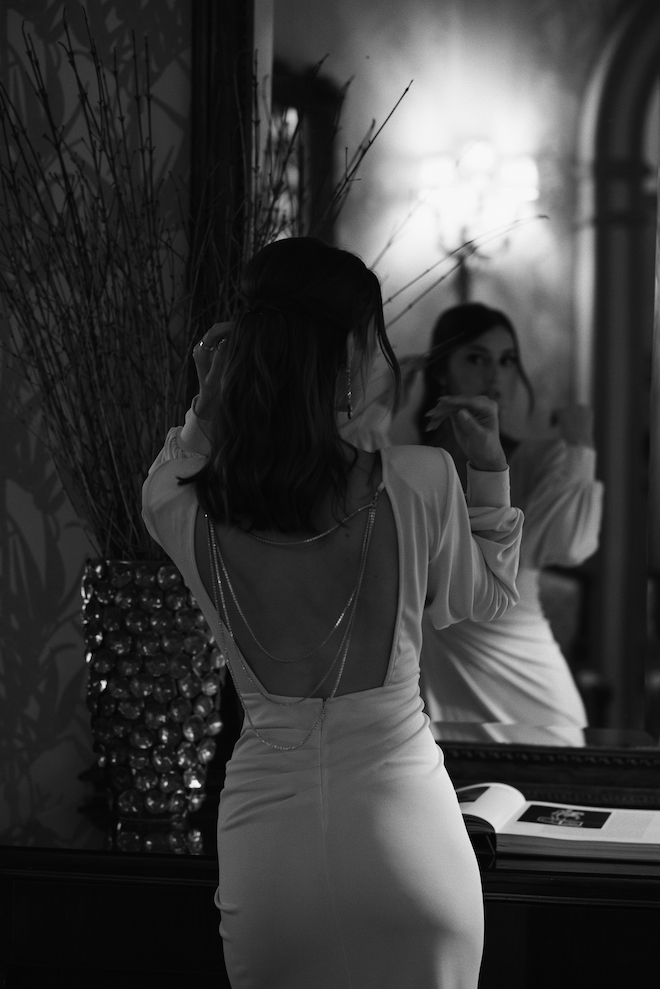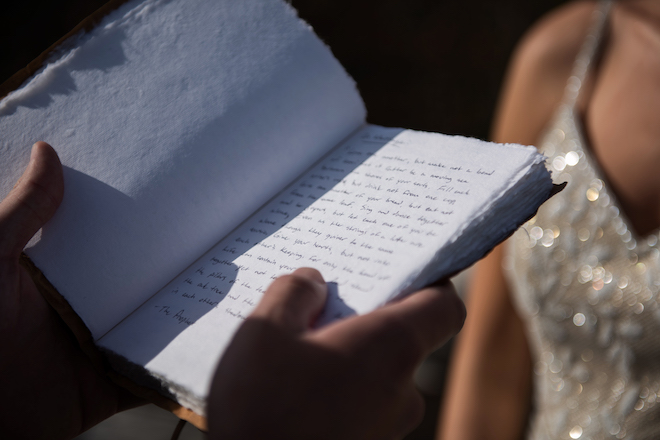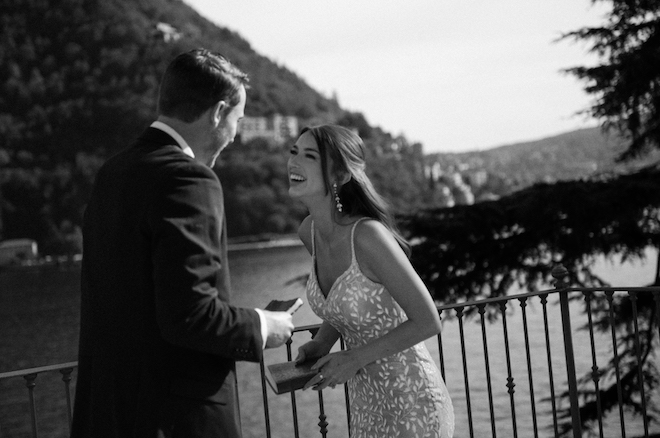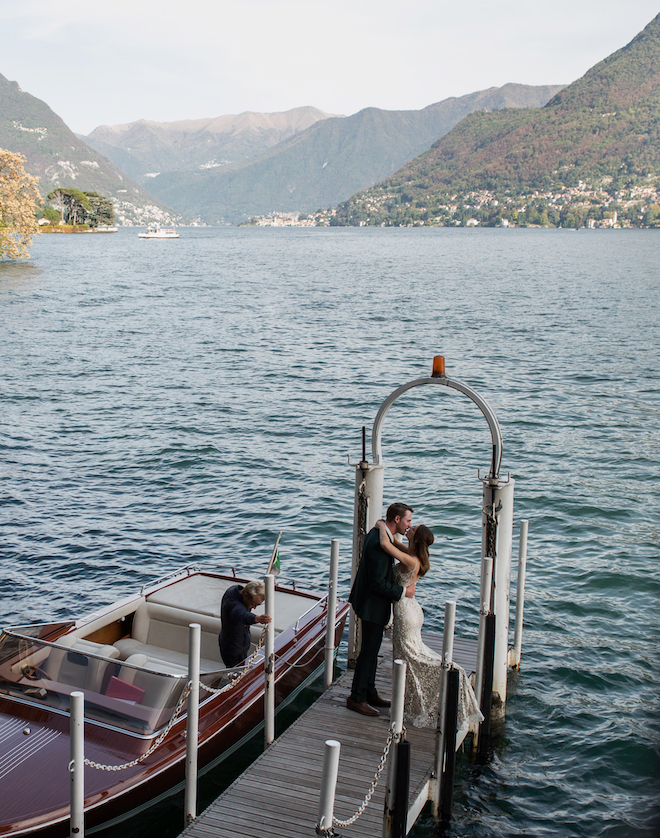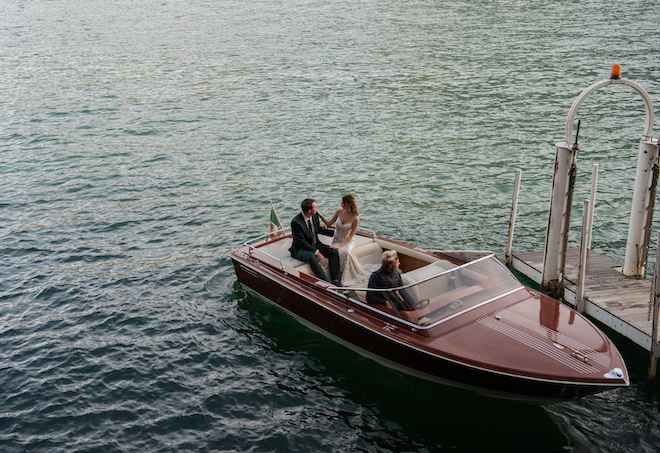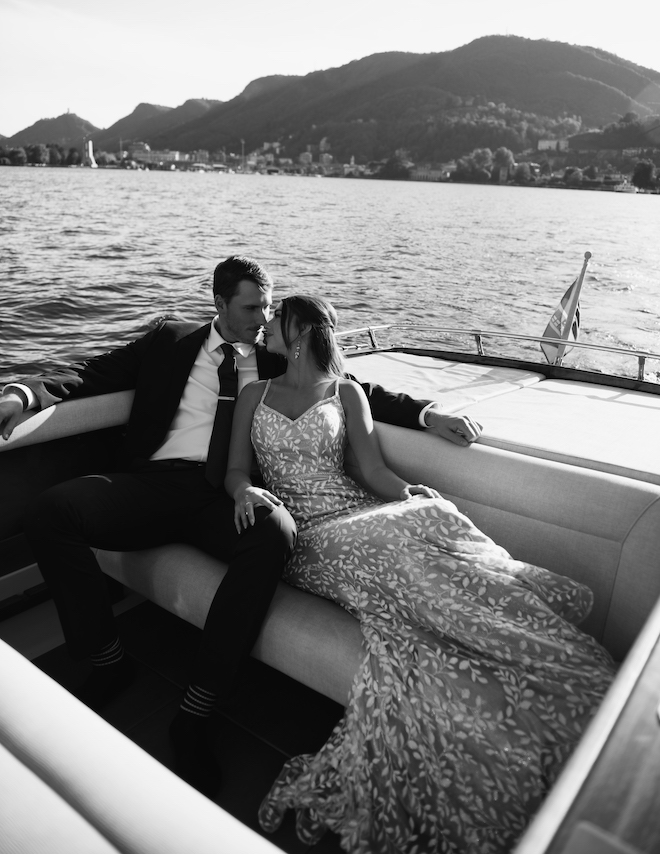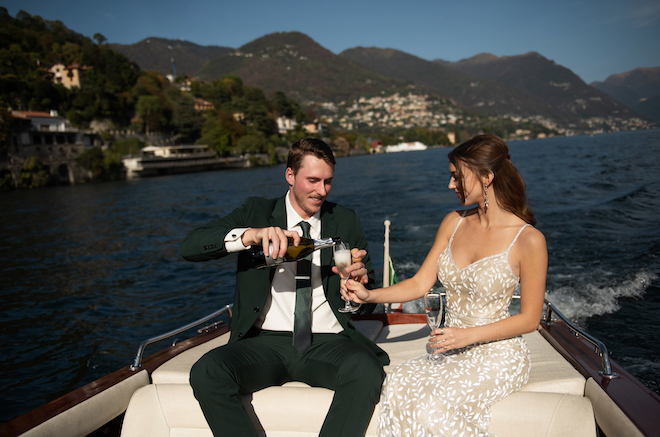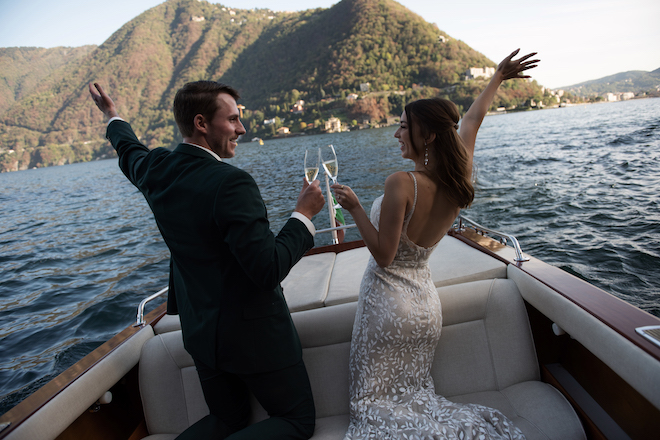 If you're dreaming of a destination wedding, get inspired by Aisha and Fede's beautiful celebration in the Italian countryside and Tara and Bryce's alfresco soiree in Cabo San Lucas, MX.
"An Intimate Elopement in Lake Como, Italy"
Contributing Vendors- Photography: Ksenia Dolzhenko / Hotel Villa Flori / Warehouse 72 / AC Boat Rentals / Toni&Guy Como / Lewis Jewelers / Villa Olmo