Despite growing up over 7,000 miles apart, it was destiny that brought Andrea and Vincent together. Andrea grew up on a farm in Kansas, eventually leaving the countryside to pursue a career in the hotel sales industry in New York City. Similar reasons brought Vincent to The Big Apple. While he grew up in Belgium, a career in the hotel industry also brought him to New York.
When Vincent first moved to the city, one of his coworkers suggested he meet up with Andrea who used to work there too and could offer some great insights. Vincent agreed, and the coworker called Andrea to set everything up (what a great matchmaker, right?). Initially, Andrea had just returned from the Kentucky Derby and wasn't much interested in grabbing drinks the very next Monday. But, she finally caved and agreed to meet this mystery man.
Much to Andrea's surprise, her date for drinks was a handsome, charming man with a beautiful accent! It wasn't long before that first date blossomed into many more. "He swept me off my feet, wining and dining me all over the city," explained Andrea. Eventually, the couple wound up in Houston, accepting jobs with two of our incredible vendors: Andrea as the Director of Catering and Conference Services for the Four Seasons Hotel Houston and Vincent as the Director of Sales for the Hyatt Regency Houston.
One weekend, the couple took a break from the weekly grind for a getaway in Austin. Little did Andrea know, their mini-vacation would soon turn into so much more! Six months before, Vincent had designed and purchased an engagement ring while back home in Belgium. And one month before, he'd secretly asked Andrea's parents during a family get-together. Then, after a night out in Austin with cocktails and dinner, Vincent popped the big question. The pair returned home to Houston engaged and excited to plan their wedding.
Andrea knew what she wanted for her big day, having had experienced many weddings over the years through her work. She knew she wanted to wed in the beautiful Texas Hill Country, so the couple decided to host their rehearsal dinner at the Hyatt Regency Lost Pines, and chose the Mansion at ColoVista as the wedding and reception venue. Andrea also wanted flowers…and lots of them. From the bridesmaids' dresses to the floral arrangements and wedding arch, white and peach flowers and flowing vines were a staple of the wedding décor. The elegant florals paired with a navy and peach color palette perfectly accentuated the natural beauty of hill country.
As guests arrived at the Mansion, they were greeted by a string quartet. Once they settled down for the ceremony overlooking the Colorado River, there wasn't a dry eye in the crowd as the couple exchanged their special vows. After dinner, the party began as everyone hit the dancefloor under a dreamy, illuminated weeping willow tree. Down to the adorable little beer burros, everything about this wedding was as charming as the bride and groom themselves!
It has been our pleasure to know and work with both Andrea and Vincent, and our honor to share their love story and beautiful Hill Country wedding with you today. Congrats, Andrea and Vincent!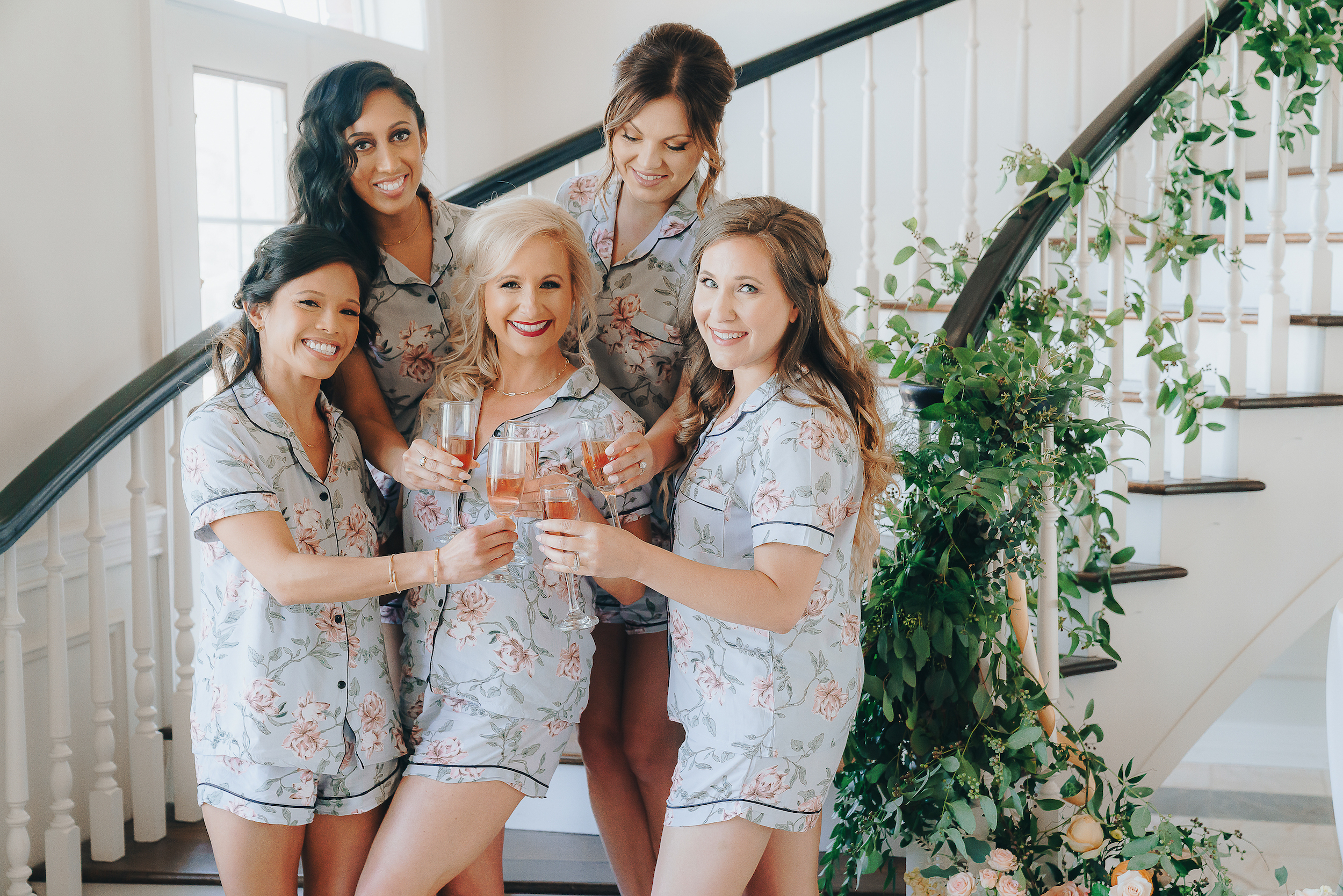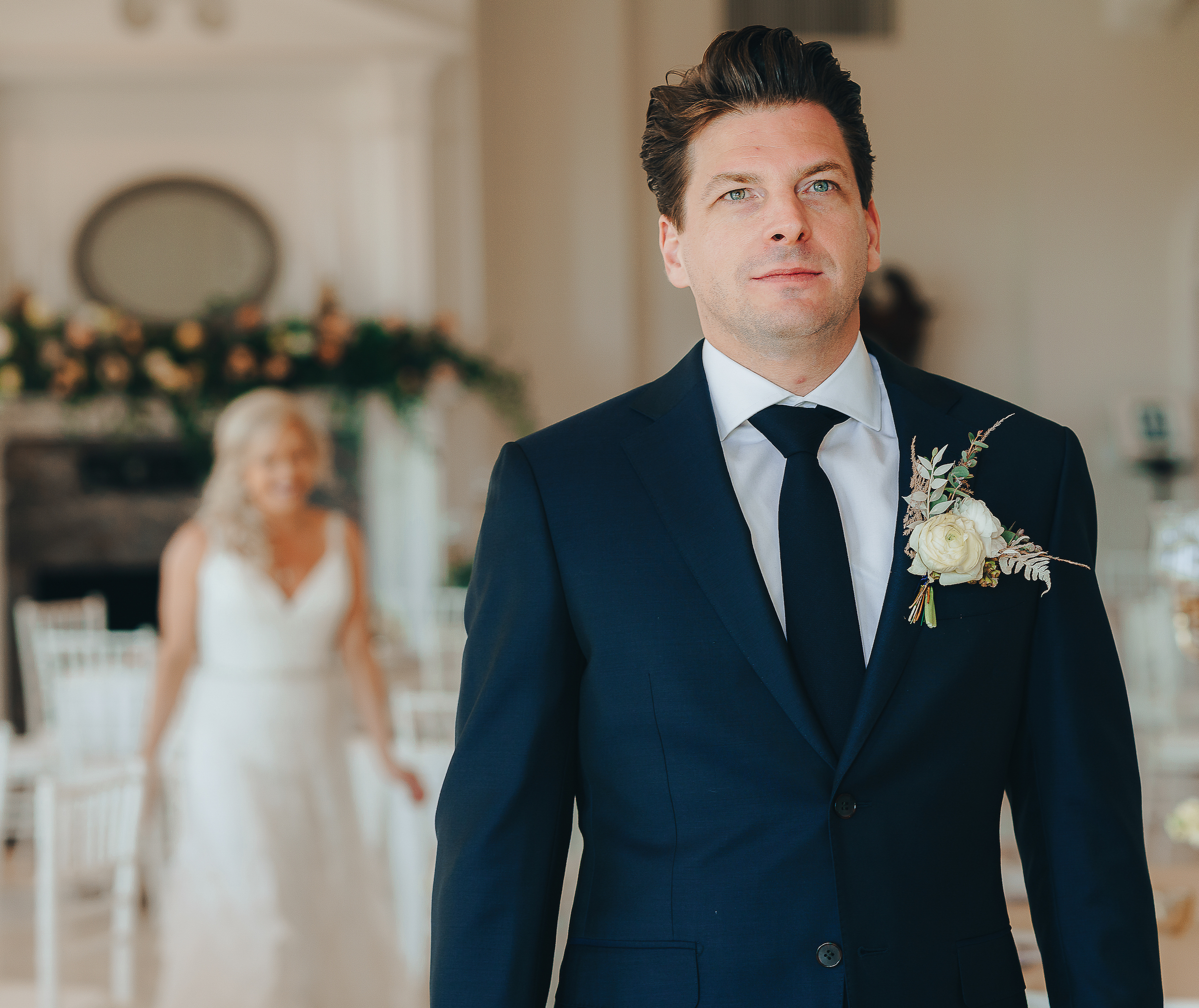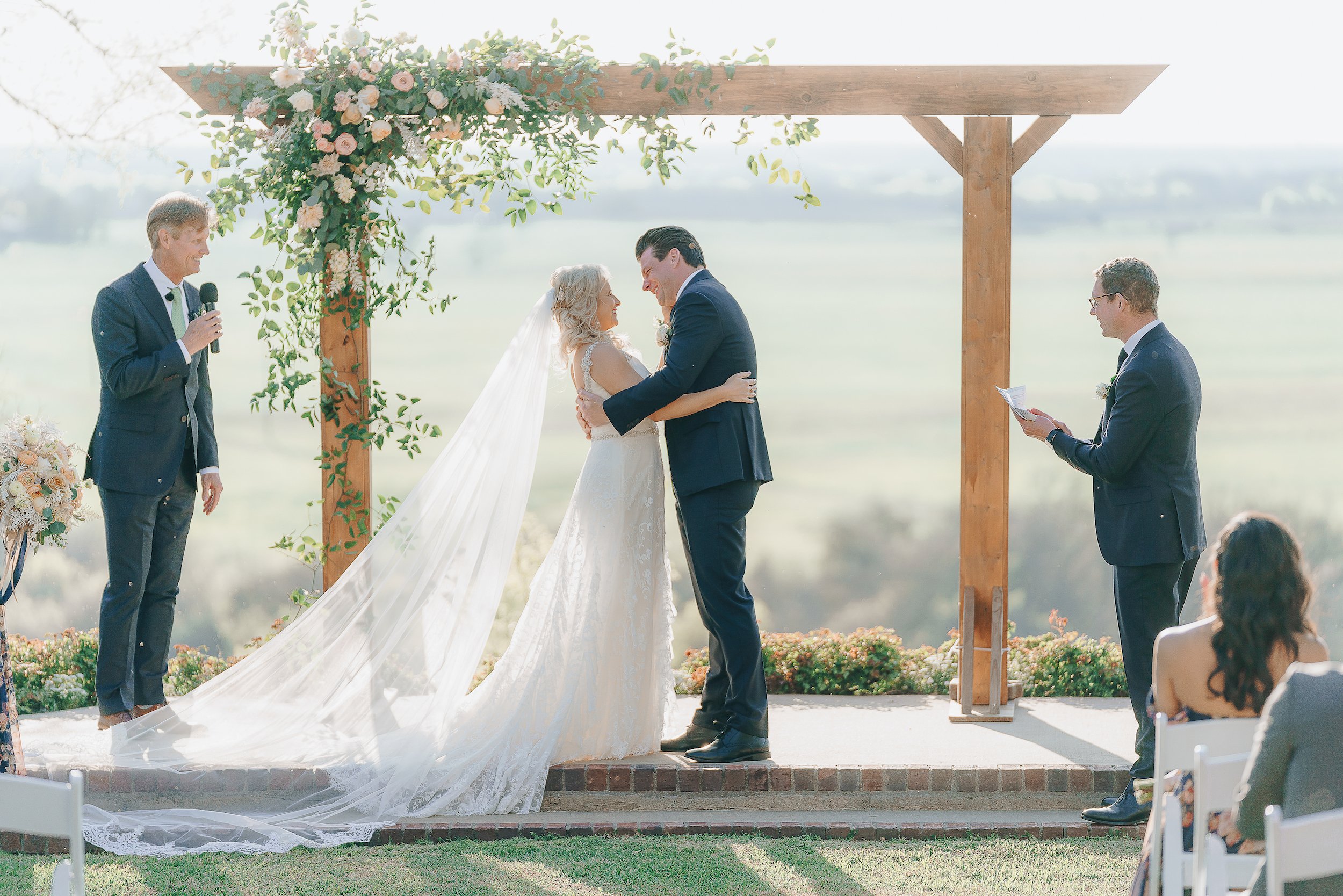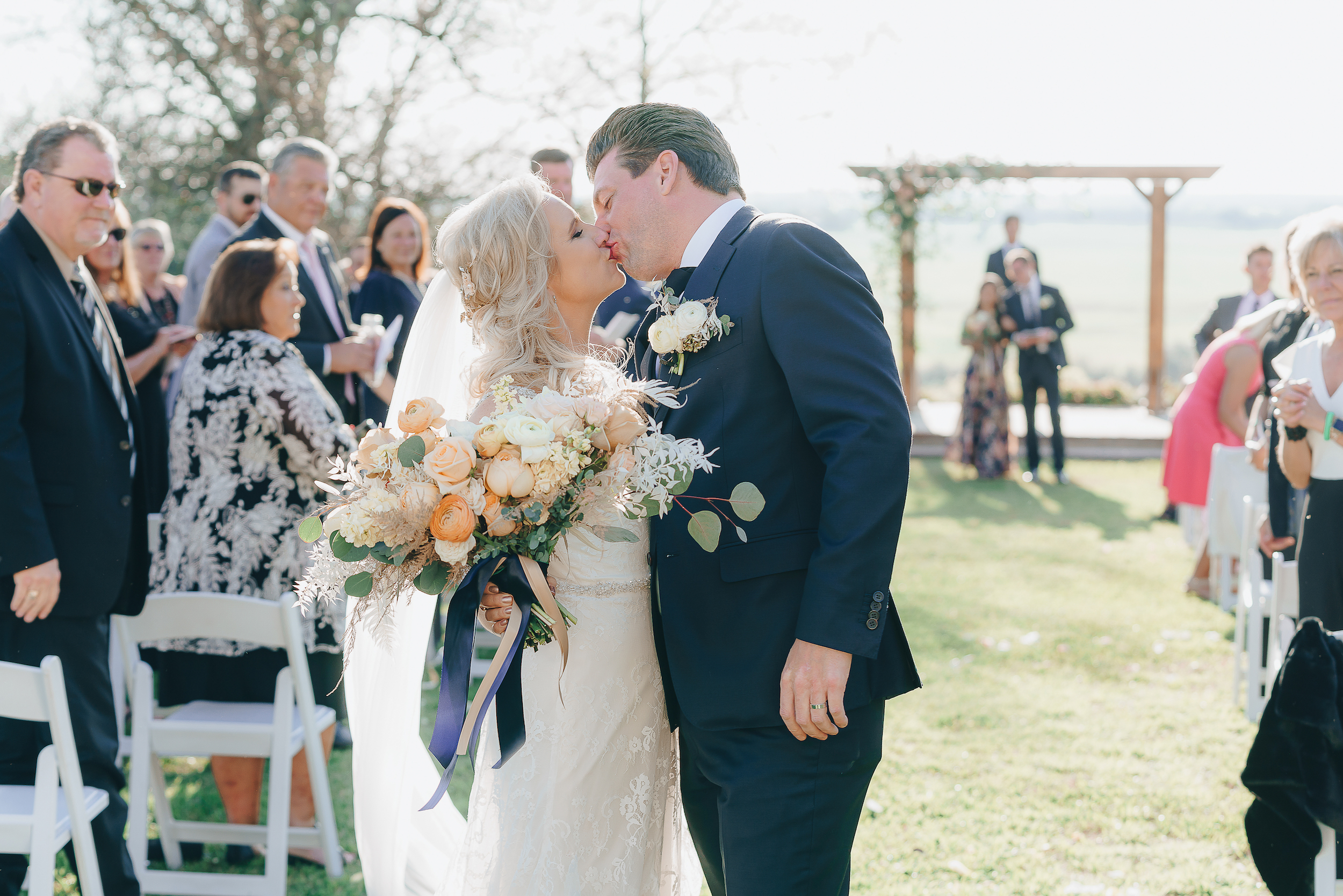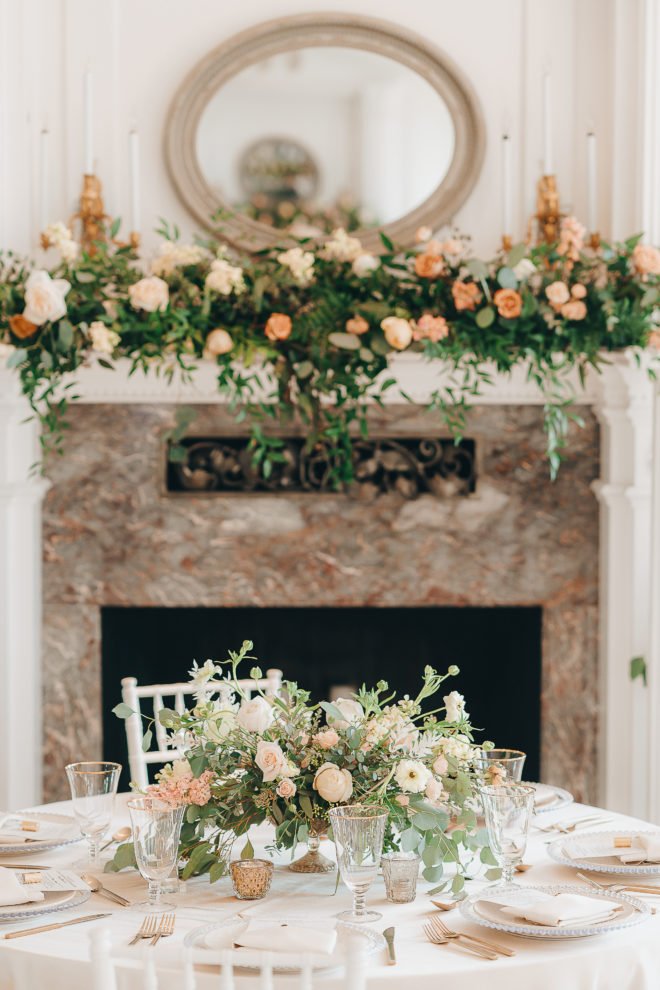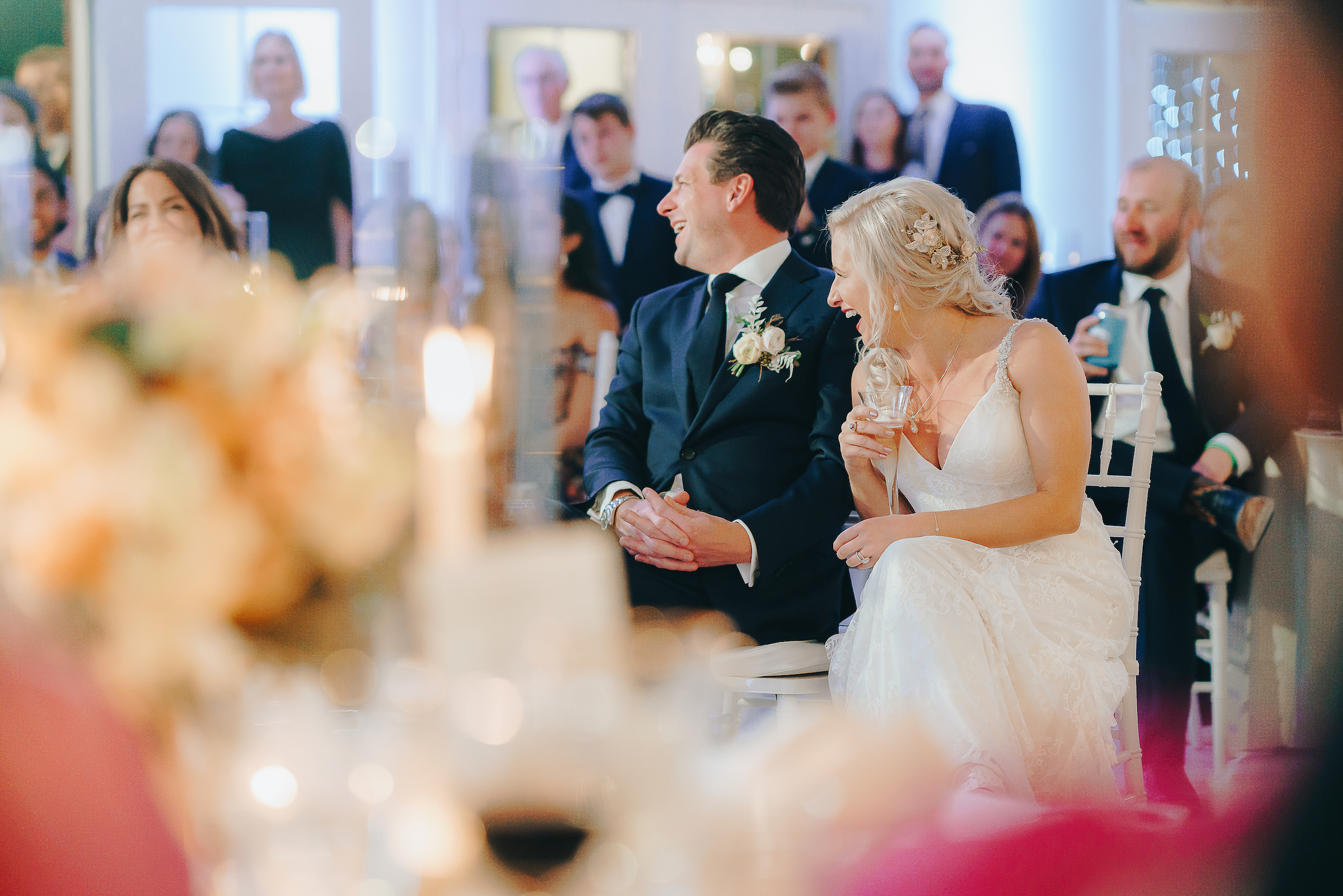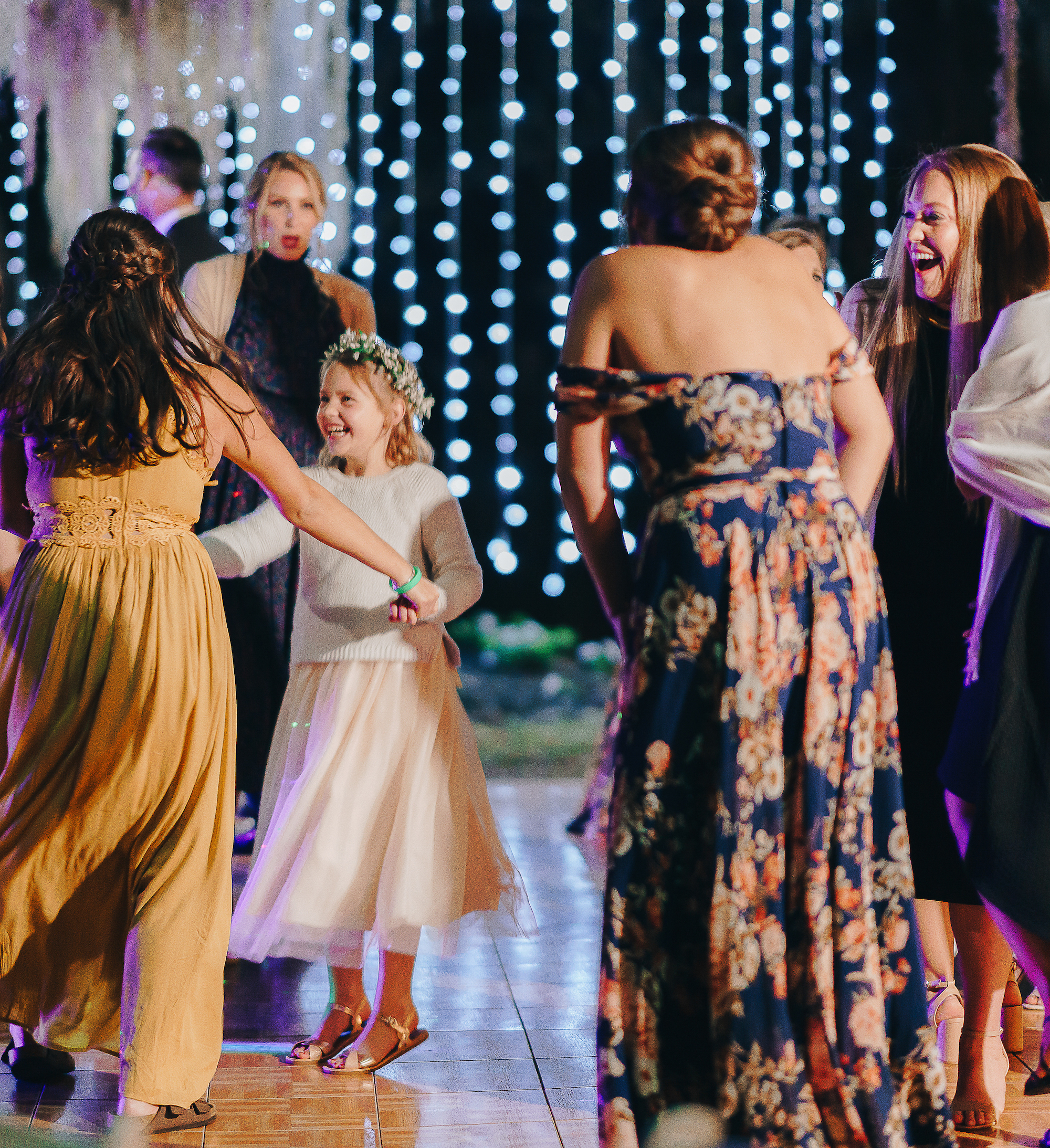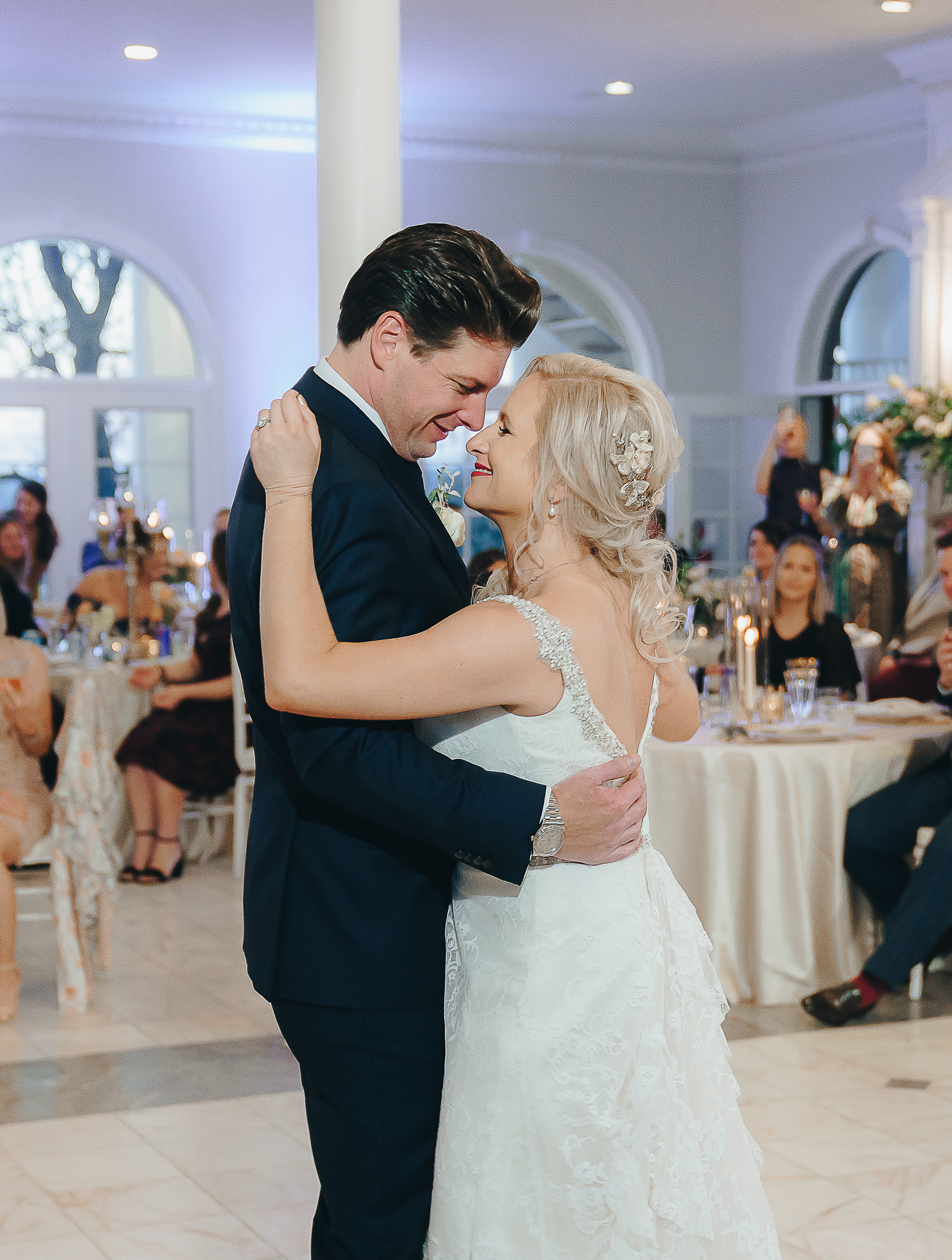 "Charming Hill Country Wedding at The Mansion at ColoVista" Spotlight Houston Vendors 

– Venue: The Mansion at ColoVista | Rehearsal Dinner Venue: Hyatt Regency Lost Pines |

Contributors: Two Sapphires / The McKellar's / Whim Hospitality / The Best Little Cake Shop in Texas / Royal Fig / Winnie Couture / Custom Suit Supply / Kate Spade / Lola Beauty / Kleinfeld's / Terra Vista Strings / DJ Atlas / Nikko's Limousine /