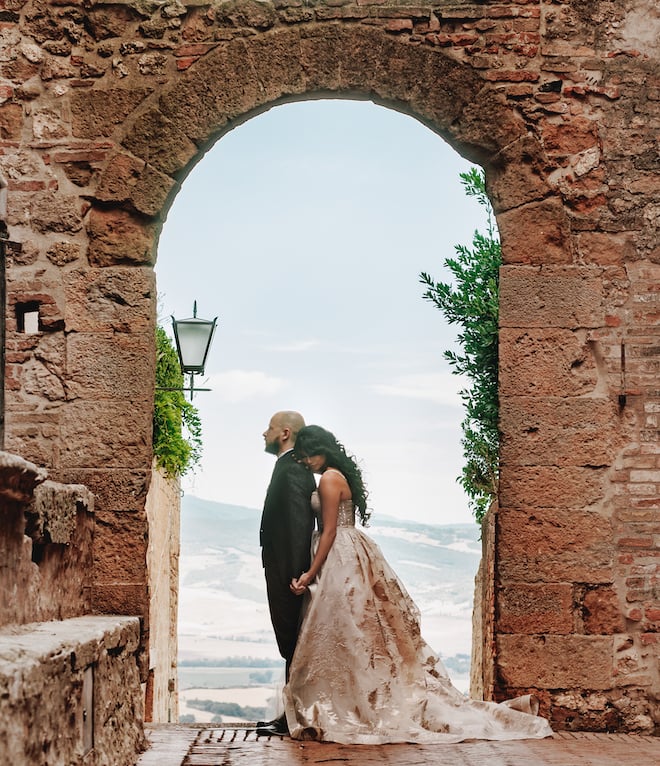 We're thrilled to showcase Aisha and Fede's love story, featured in the new issue of Weddings in Houston Magazine. Read on for an exclusive editorial by Aisha Khan of Ama by Aisha, where she gives the inside scoop on the couple's epic love story and destination wedding in the Italian countryside.
I often feel silly talking about our love story as it sounds much like a Lifetime movie with all the expected fairy tale aspects. I was healing from a tough relationship and embracing my single life when I took a solo trip to Italy. I had been contracted to photograph a wedding and had planned to explore Italy alone afterward. Fede had been contracted for the same wedding as a videographer. And so it was on a beautiful summer day in a Tuscan castle where this photographer met the videographer, and it was "something" at first sight.
His passion for analog film intrigued me, but it wasn't until dinner time that we began to bond. Wedding dinners in Italy are very long, and vendors are often served in courses much like the guests. This gave us the opportunity to talk. Then before he left in the evening, we connected on Facebook. He offered to show me around Verona and Sirmione after my already-scheduled trips to Rome and Venice. I had purposely left time towards the end of my trip for spontaneity, so I agreed. I thought it a very adventurous move on my part to agree, but Fede has a very kind, gentle, and patient persona. It was probably the first thing I noticed about him. Being around him felt easy and safe.
After getting back to the states, Fede and I carried on a friendship via FaceTime. And when we saw each other again just a couple of months after, he asked me to be his girlfriend. I wondered how that could work with us so far. But he said, with much confidence, we'd find a way. From the very beginning, our relationship formed naturally and effortlessly. As so it went until the pandemic. Flight restrictions kept us apart longer than we had ever experienced before. They say the pandemic put all relationships to the test. Ours was not an exception. Although it was painful being away from each other for so long, it also forced us to realize that our bond was ready for the next step. And so, in December 2020, Fede proposed.
I was ready to marry… pretty much right away. With my extensive background on the stress of weddings, I wanted to elope! I tried my best to get Fede on board with an elopement. But a celebration with friends was important to Fede. Our compromise (and goals): have the wedding of Fede's dreams without stressing out Aisha or interfering with her photo and video vision. Our main focus remained our love for each other. And before the wedding day arrived, we reminded ourselves that nothing had to be perfect; all things could go wrong. Finally, getting married to each other was all the perfection, and right we needed. So, when we learned rain was forecasted for our outdoor wedding, neither of us flinched.
Continue scrolling to see dreamy captures and read more about Aisha and Fede's magical wedding day.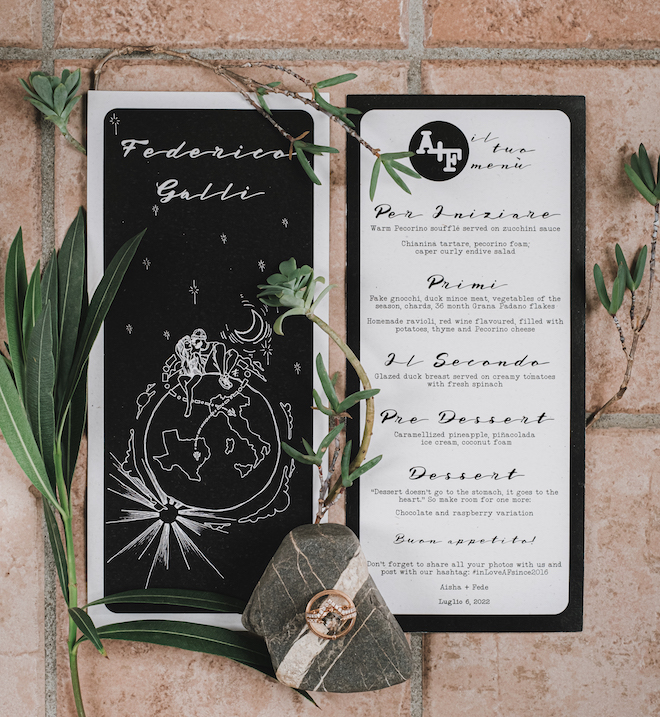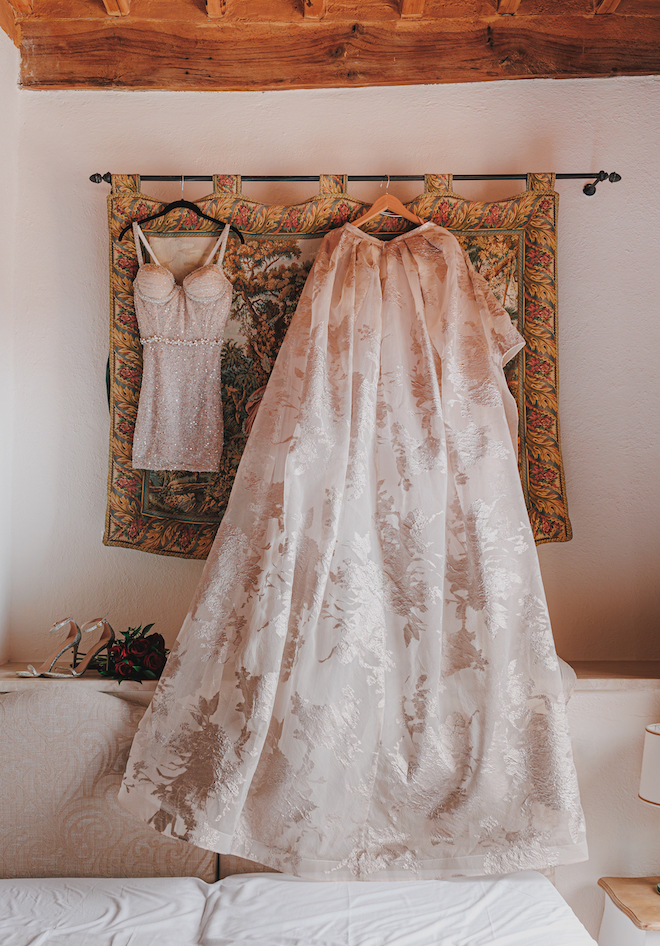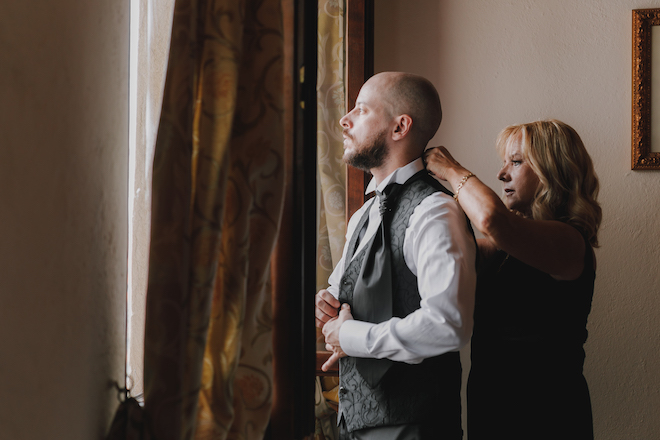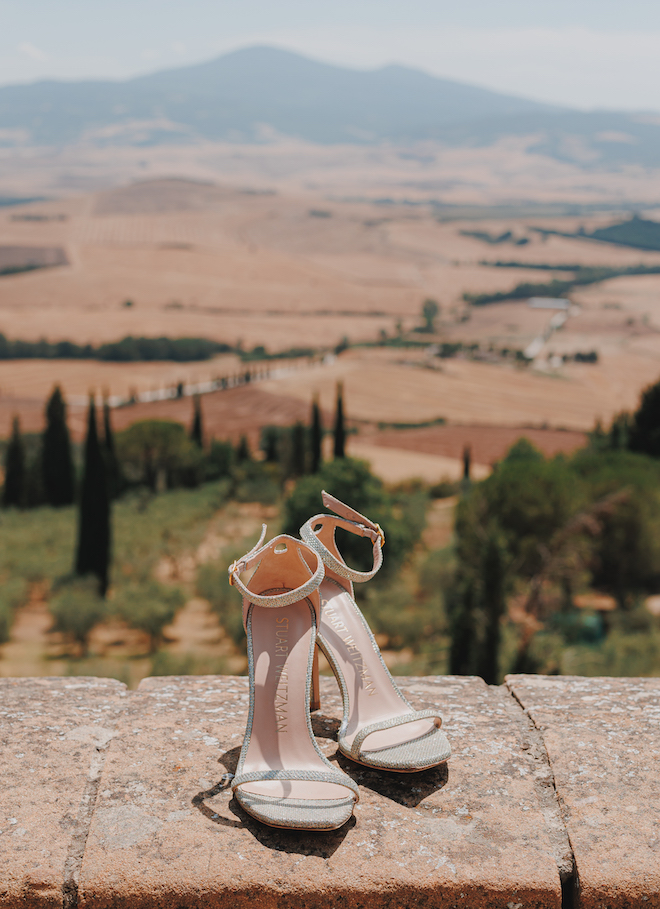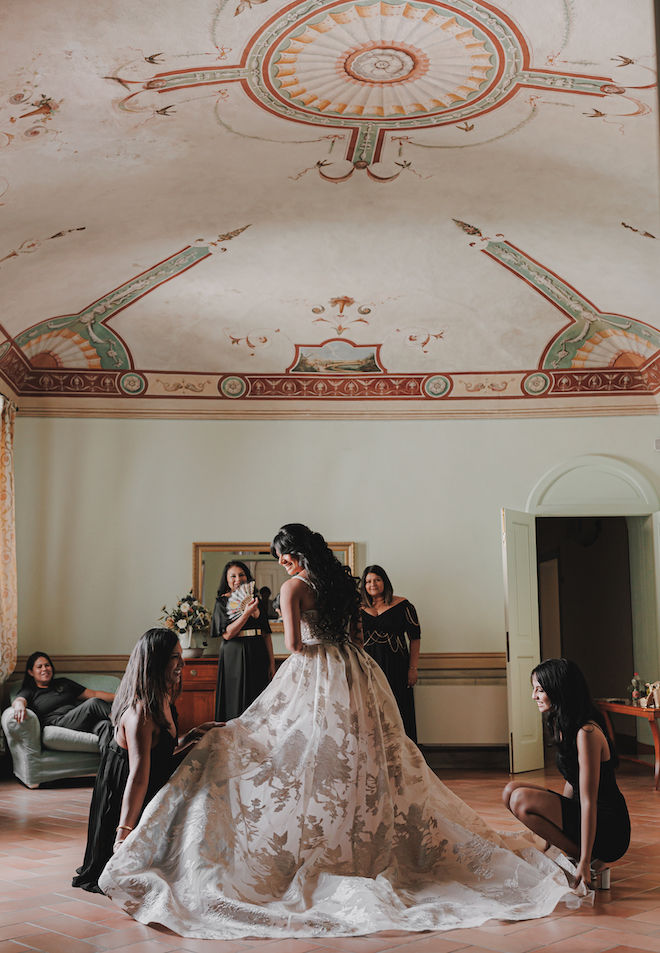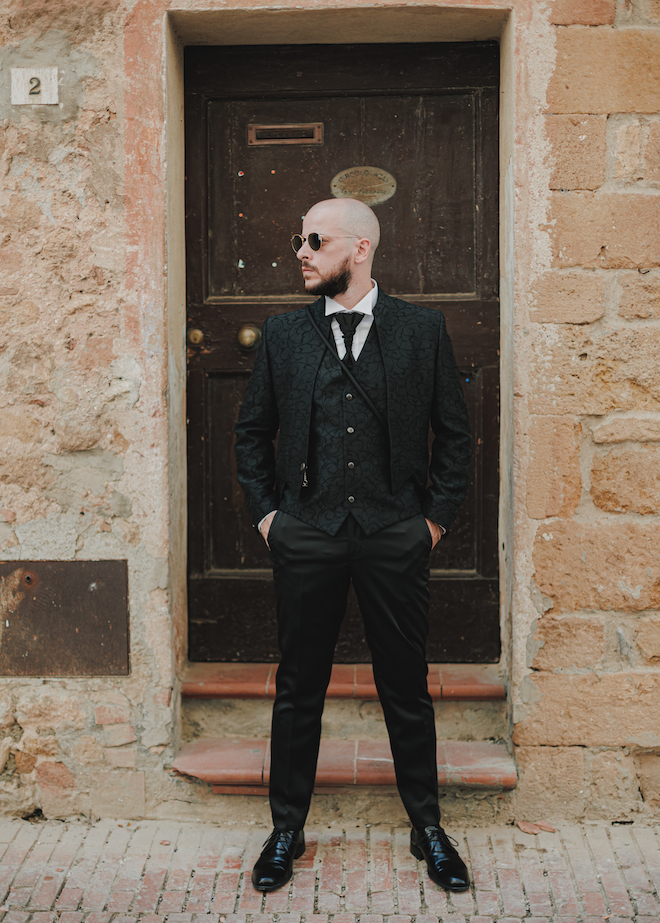 In the end, it only rained before the ceremony. Fede and I had just finished our "first touch." The trend consists of meeting each other before the ceremony but without seeing each other. Fede, being a typical superstitious Italian, didn't want to see me. But it still makes for great photos and videos. After he left, we began with my bridal and sisters' portraits. And just seconds in, the rain came. I remembered, as a photographer, all the moments rain ran off my bride and changed or even ended all photo and video plans. So, I pulled my dress over my head and asked the crew to keep shooting. Claudia has learned from me to stay prepared for all situations. So, she pulled out a plastic cover from her camera bag, covered the camera, and kept shooting. After getting our sisters' photos, I told the photo and video crew I'd be making a run for the entrance and that this would be our only opportunity to capture my bridal portraits. I ran, did a quick turn-around to look at the cameras, ran again, then did a second turn, and that was that. It wasn't the perfect moment we generally envision for bridal portraits, but we made the best of it!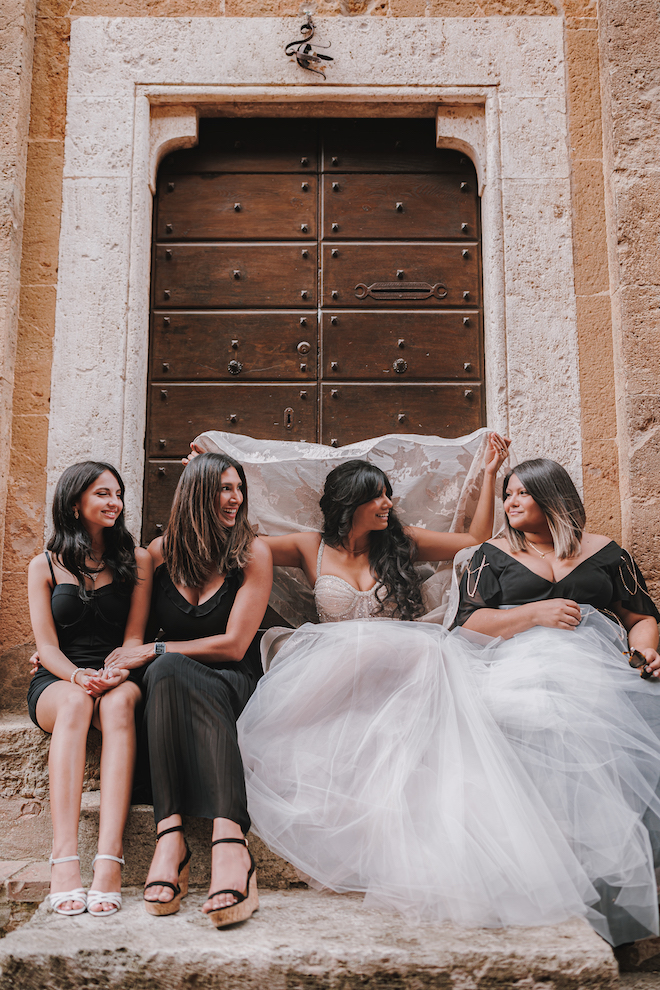 The ceremony was… intense. I could hardly speak my vows and had a difficult time ignoring "all eyes on me." I had not wanted to read my vows in front of all the guests as I felt they were very private words. But I hadn't realized another way around it without having done a first look. I wanted to look at him as I read the vows. I think part of me just spaced out. It's one of those things you just can't describe. But I've always recommended couples get a documentary video of the ceremony for this exact reason. Photos will remind you of the emotions, but a documentary video will give you the opportunity to live moments you might've skipped.
The photos and videos from our ceremony were everything I had envisioned. And our guests played a great part in it. I told all guests that we didn't have an official wedding party but would love for all of them to be at our wedding party by wearing "the couple's favorite colors: black and/or white." I've had too much experience seeing guests' outfits become the main focus of otherwise gorgeous photos and videos of the bride and groom. So, it was a great pretense to get all guests color-coordinated for an even visual impact.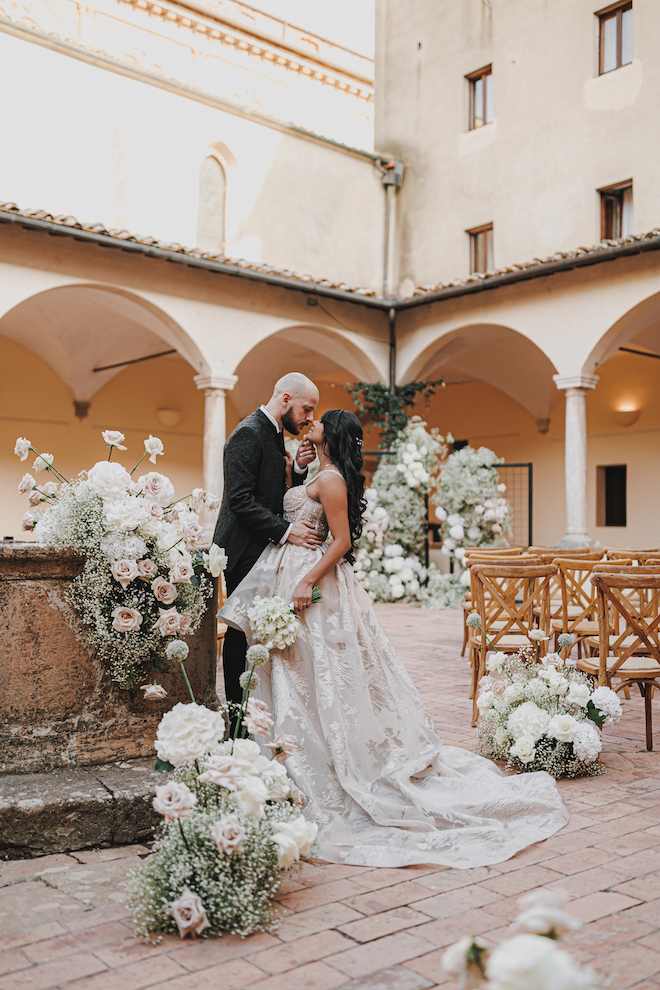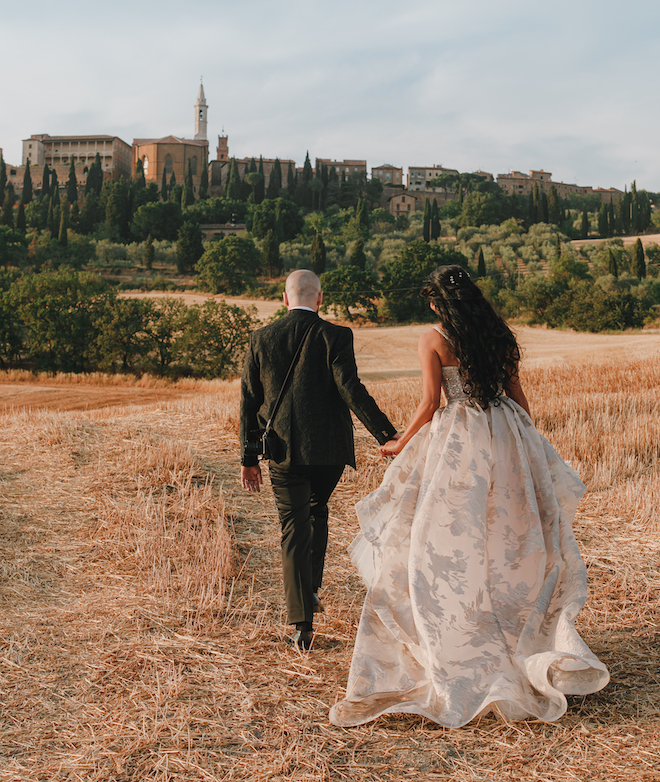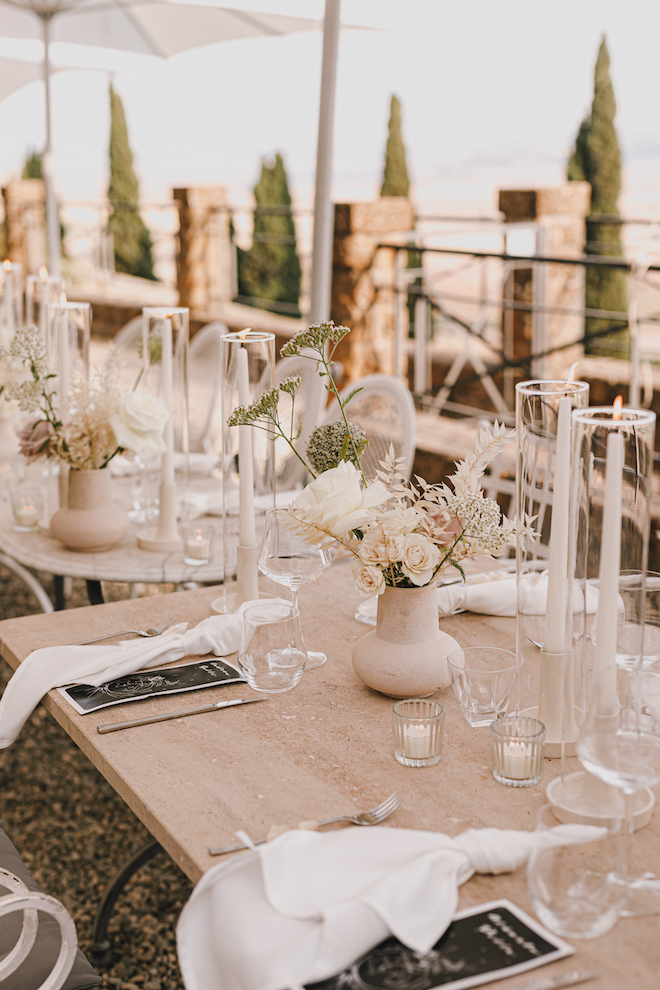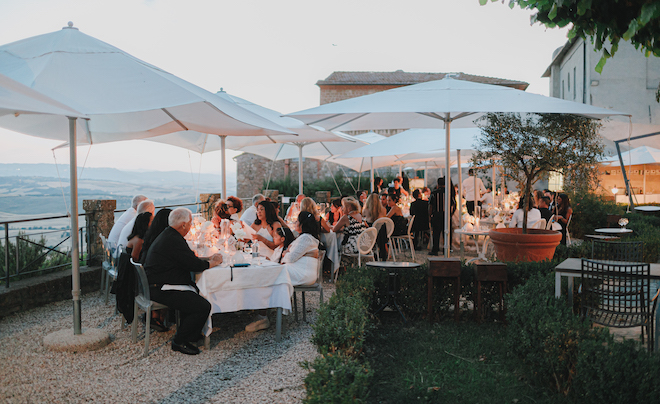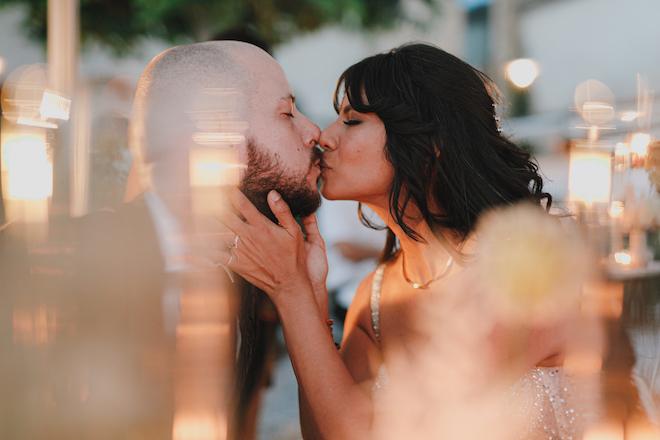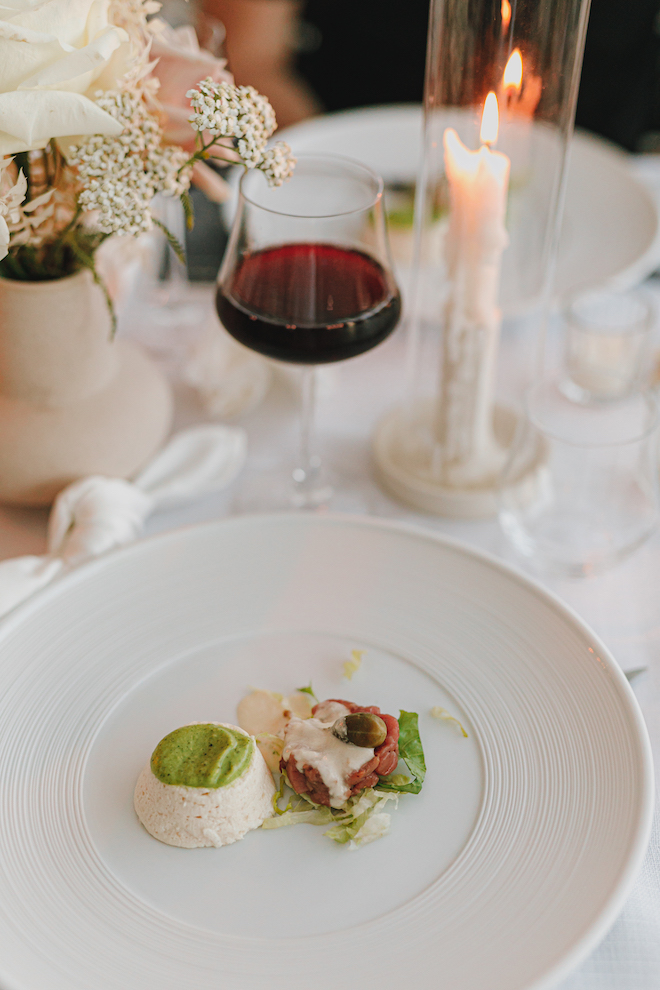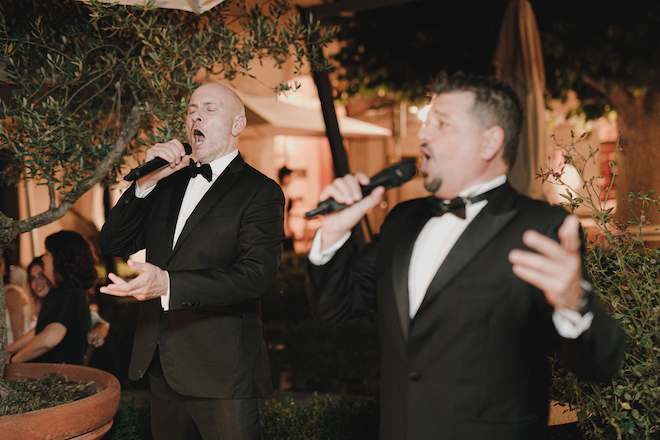 Mid-dinner came the first surprise for the guests. We had opera singers serve wine and suddenly break into singing. They performed several iconic Italian operas that both American and Italian guests thoroughly enjoyed, some singing along, others participating as they waved their napkins up in the air. Fede and I danced to a song recorded by our dear friend Raffaele Scogna who had also recorded songs for our ceremony. Fede began on one side of the alley and I on the other. The recording was exactly 1.5 minutes long. At the end of the song came the next surprise. My sister ran towards me and took off my skirt, revealing the mini dress underneath. Neither Fede nor the guests knew an outfit change would be happening. As jaws dropped, a fast song played for 30 seconds for Fede and me to keep dancing to. Finally, our first dance was done! To clear out the alley quickly, we did a little train and led the guests back to the venue. They were pumped and ready to party at this point.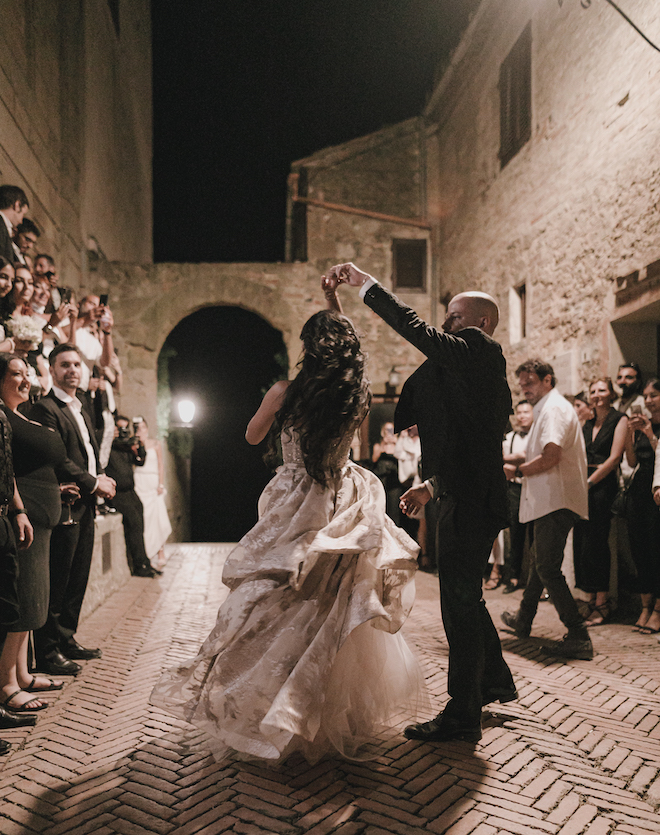 Back to the courtyard, our DJ Fabiodex had transformed it with a vintage Fiat 500 as his DJ booth, party lights, and cold sparklers went off. Although the reception was short due to the town's sound restrictions, we had a lot of fun. In any case, we planned a Burning Man-themed pool party for all the guests the next day, followed by a mini-concert of our friend, Mille.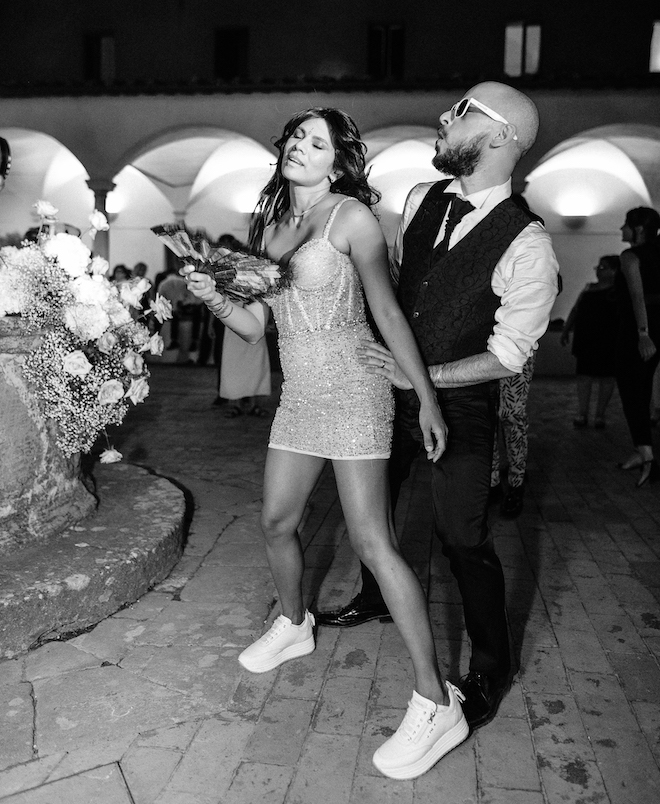 Inspired by Aisha and Fede's gorgeous wedding weekend in Italy? See more stunning work by our talented WiH Partner, Ama by Aisha.
"An Epic Wedding Celebration in the Italian Countryside" Spotlight WiH Partner- Photography: Ama by Aisha with Claudia Diaz and Filippo De Dionigi
Contributing Vendors:  Relais Il Chiostro di Pienza / La Terrazza del Chiostro / Valentina Rodríguez / Lauren Elaine Bridal / Le Spose di Milano Shoes and Man / Fabiodex / Studio Anice / Giulia Cresci / The Galleria Hair Salon / Diamitaly / A La Mode Bridal Boutique / Vintage Tours Toscana / Kaleydo / Stiatti Fiori