Before the celebration of their love story at The Astorian, it first started when Roxanne and Nick met at a backyard party in their beloved college town, Louisville, while they sat on top of a garage with one of their mutual friends. After getting to know one another, they exchanged numbers, and Roxanne called herself "Party Time Volleyball" on Nick's phone, which, to this day, he hasn't updated.
As time went on, the two realized they had a lot of the same classes, and they kept running into one another by chance. A few years after college, Roxanne was traveling to Louisville for volleyball and Nick had just gotten back from his first pro season in the MLB for the Texas Rangers. They ran into each other again and spent the evening talking nonstop on an outdoor heated patio under the trees when Nick finally asked her on a date.
After dating for a few years, the two found themselves back in Louisville during Nick's offseason. To Roxanne's surprise, after a nostalgic day spent going to their favorite college spots, Nick proposed to her in the same restaurant where they had their first date. "The stars aligned, and it simply was meant to be. Louisville is love; it's where we met, it's where we share some of our favorite and most special memories, it's where I asked Roxanne to spend the rest of our lives together," says Nick. "It means so much to us and now, even more!"
On November 20, 2021, the couple celebrated their love story at The Astorian, a chic industrial venue in Houston with elegant greenery and white flowers adorning the space. "The Astorian is so beautiful I didn't want to take away too much from the venue," says Roxanne. Roxanne walked down a candlelit aisle in trendy Golden Goose shoes to her meet her soon-to-be husband at the altar. After saying "I Do," the couple enjoyed a lively reception filled with lush greenery and dinner tables decorated with lit candles and silky linens provided by Decor by Dulce. One of their favorite moments from the evening was their first dance, where they got to relax and enjoy themselves after being so nervous about dancing in front of everyone before it started.
After lots of dancing and dining, the couple drove away in Roxannes' Dad's jeep and headed to Florida for their honeymoon. Keep scrolling to see more from the celebration of their love story at The Astorian. Congrats, Roxanne + Nick!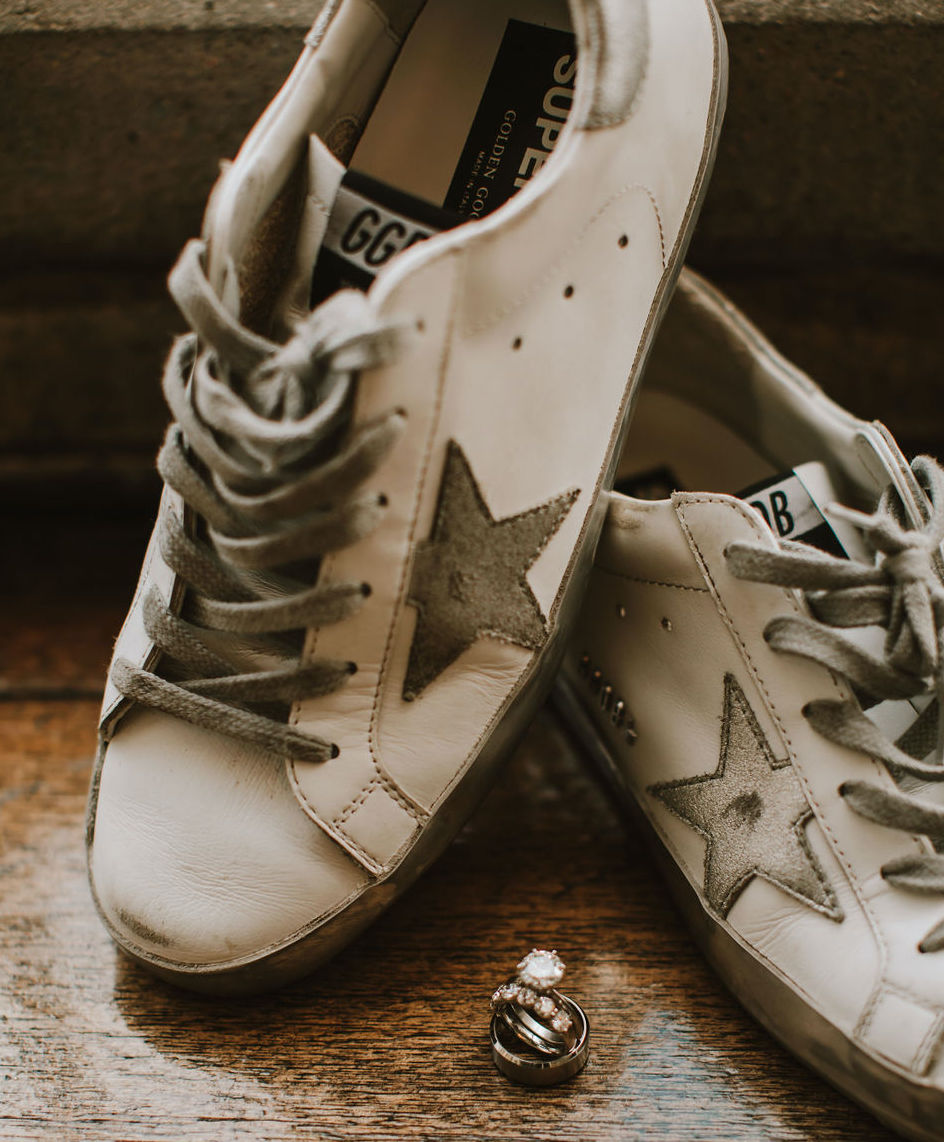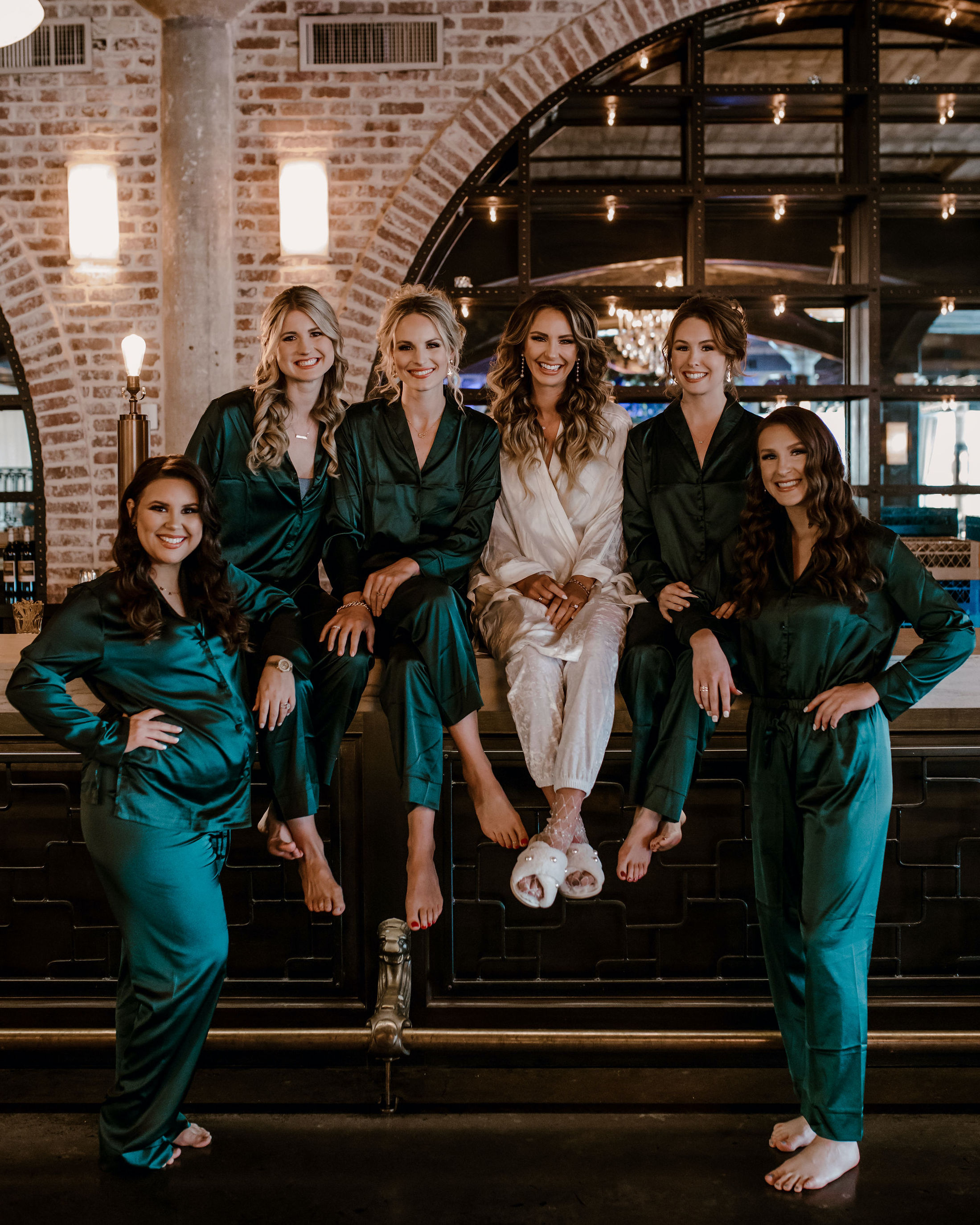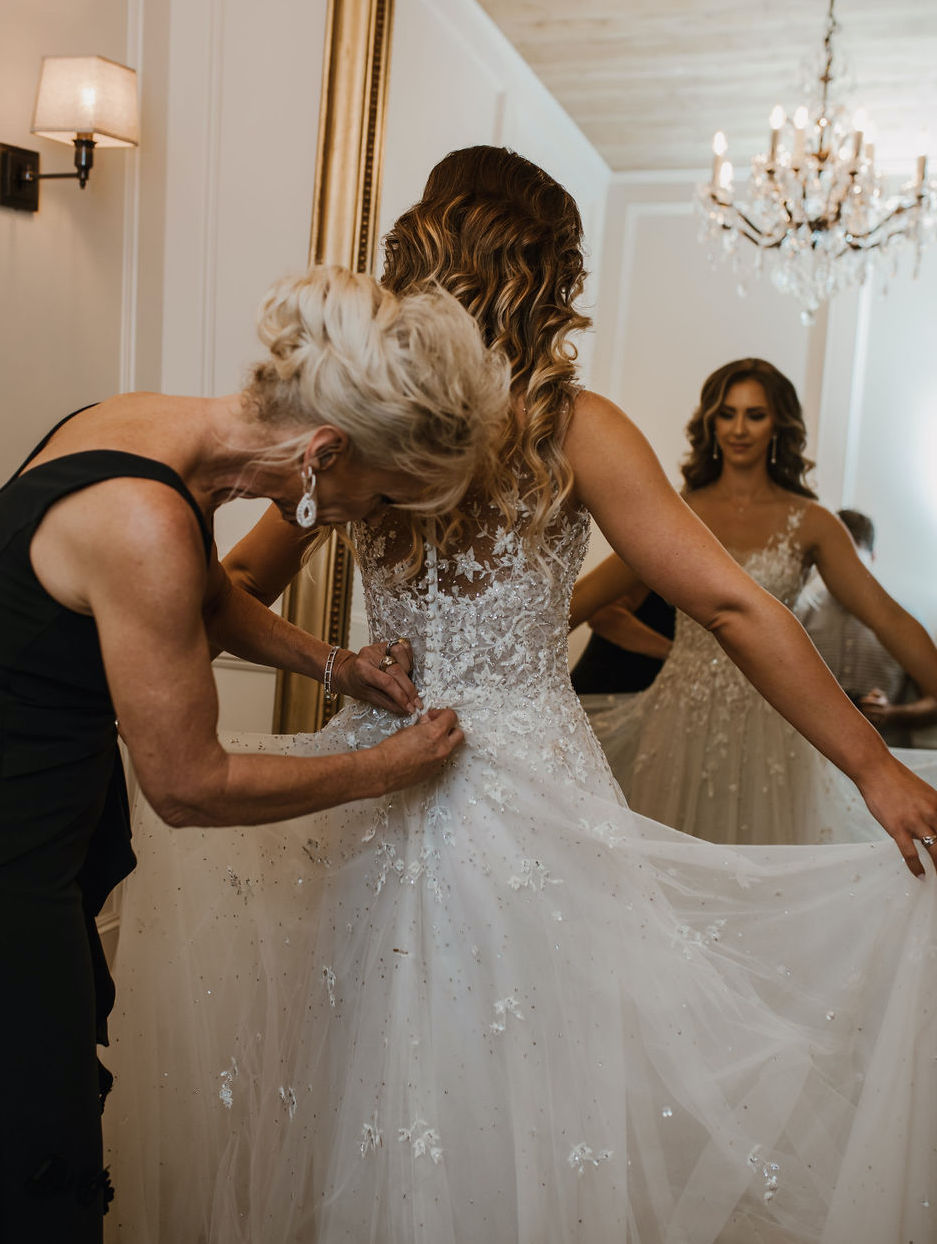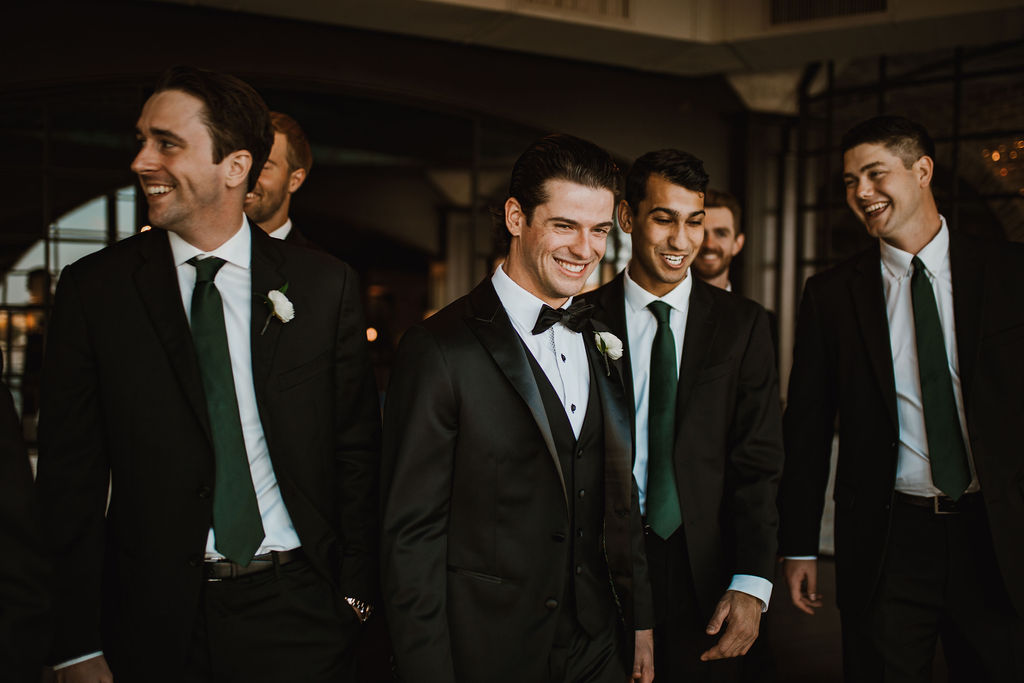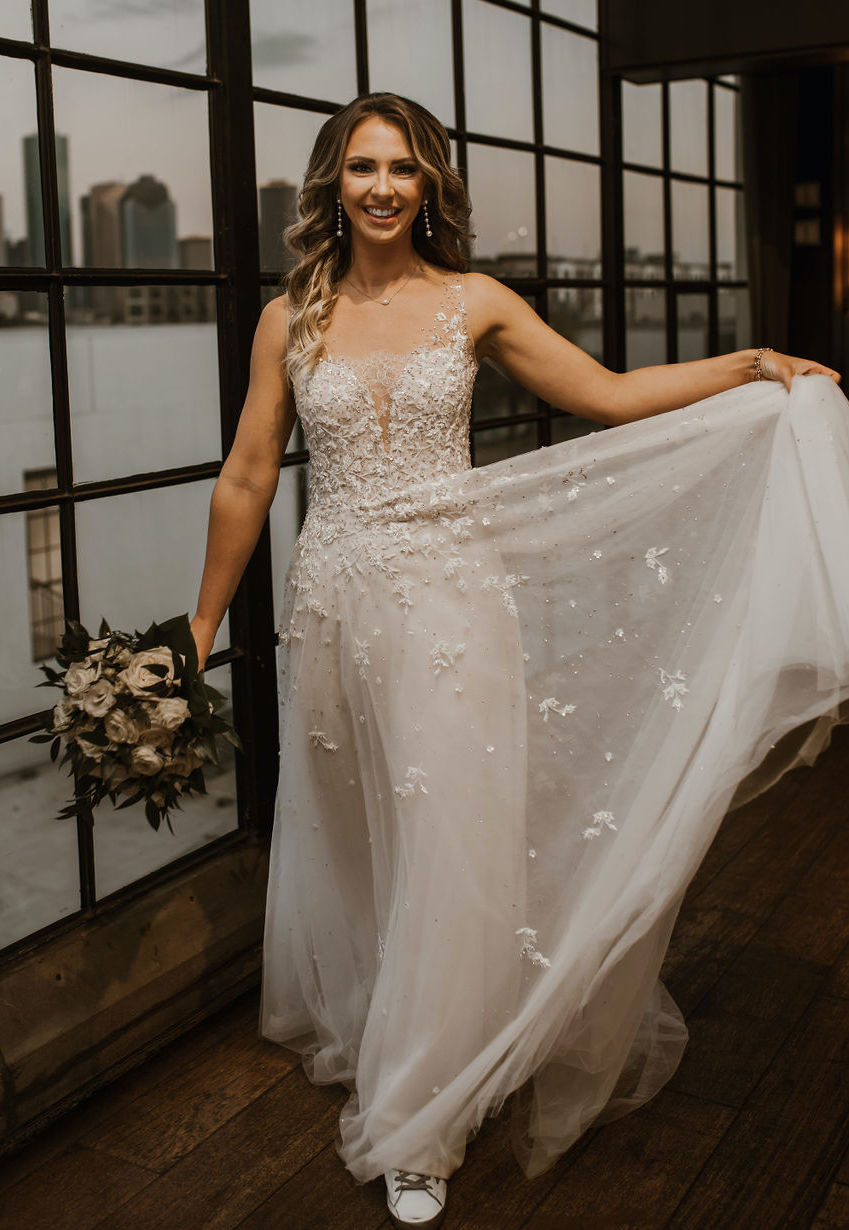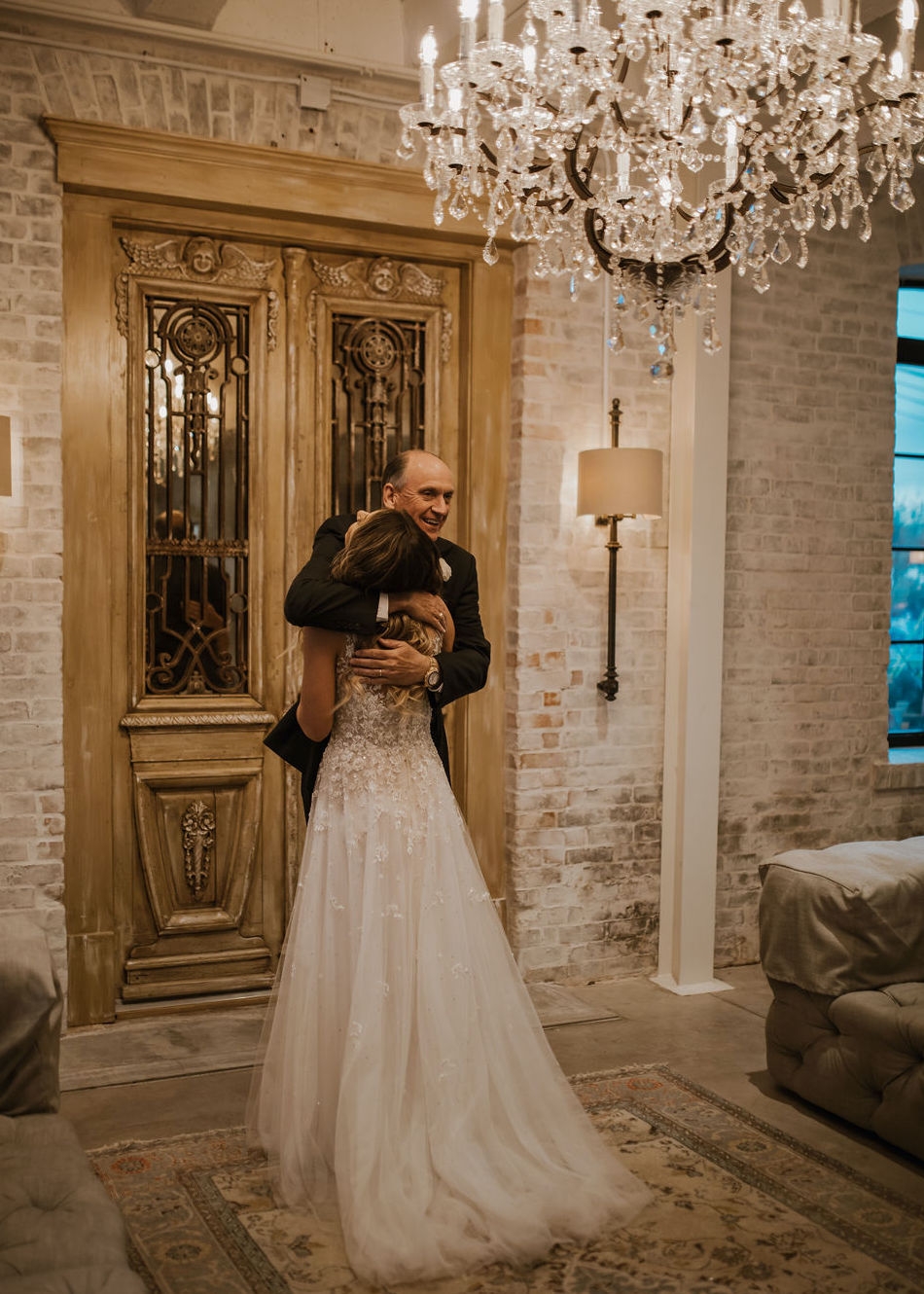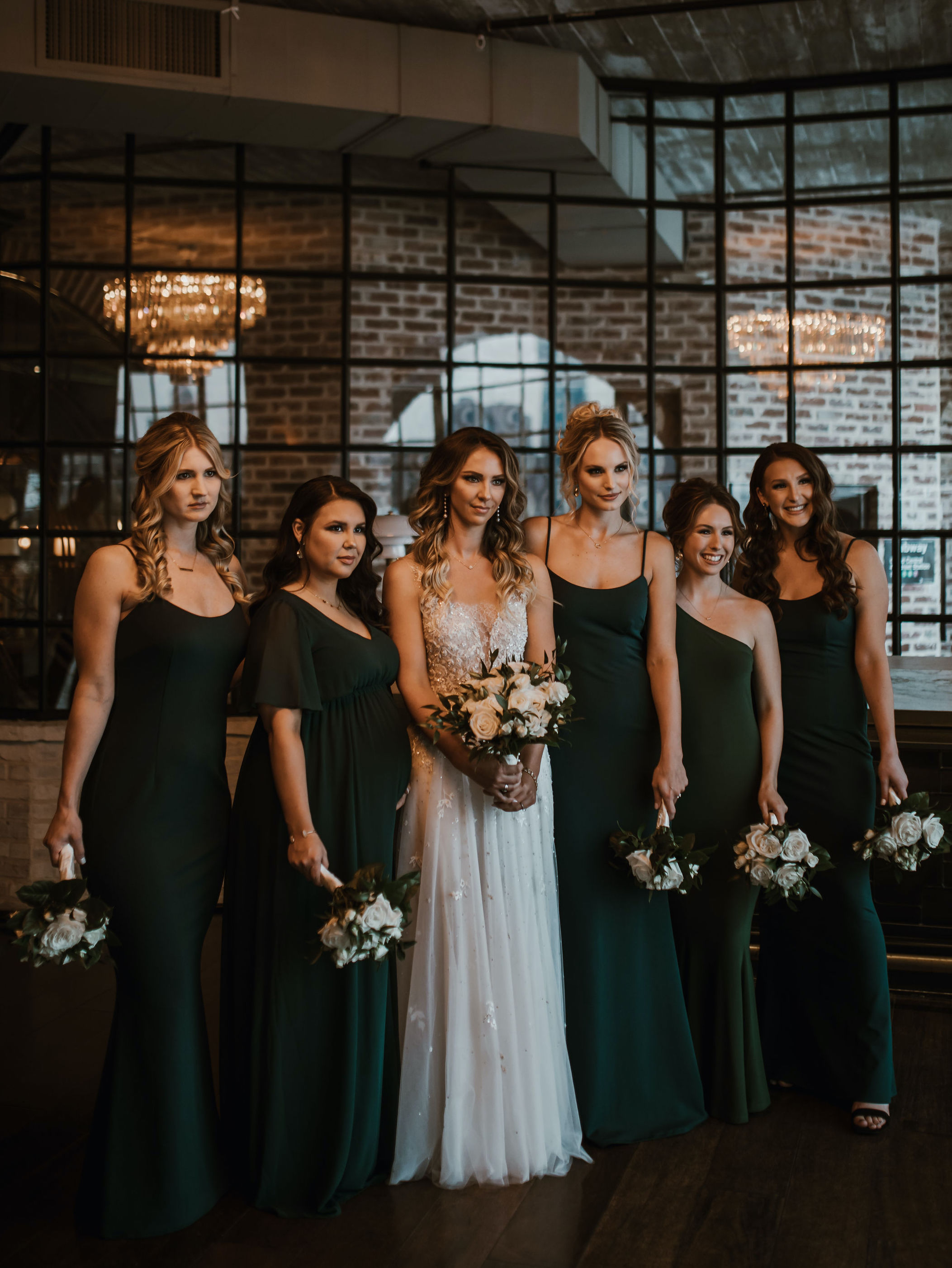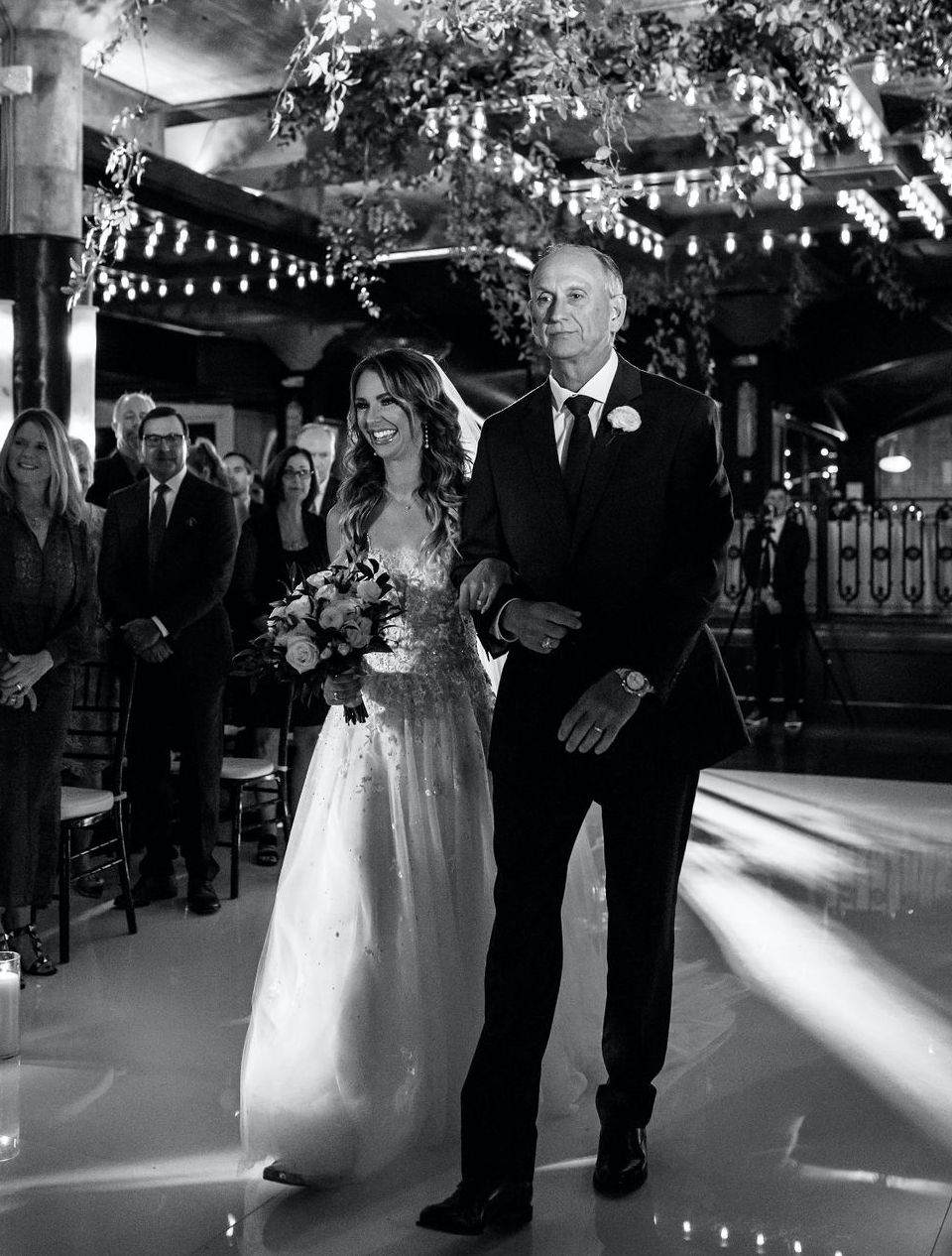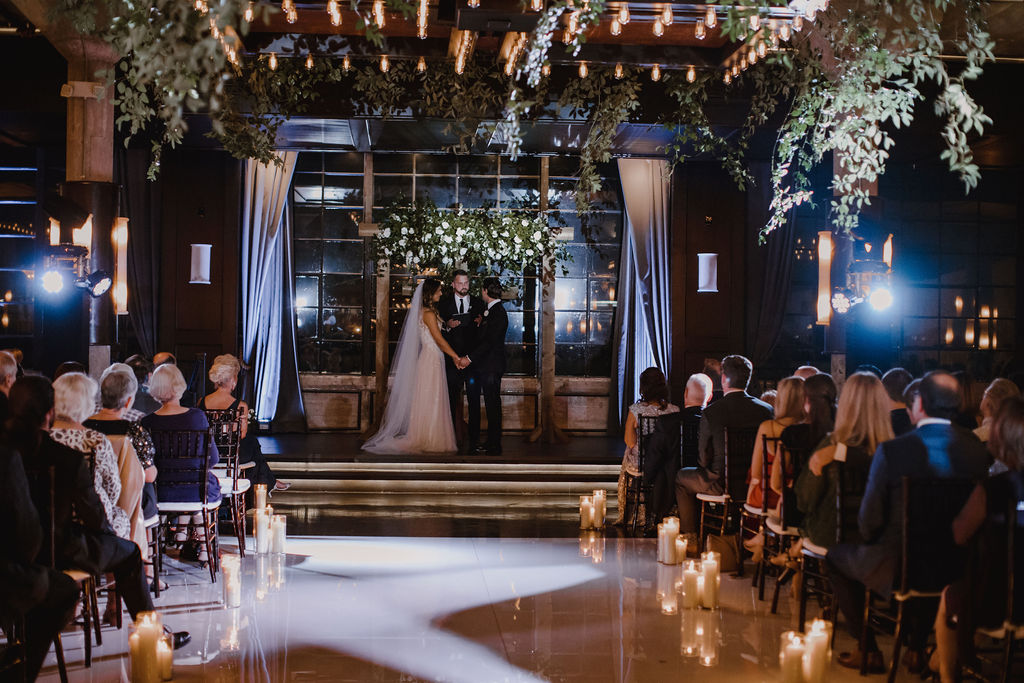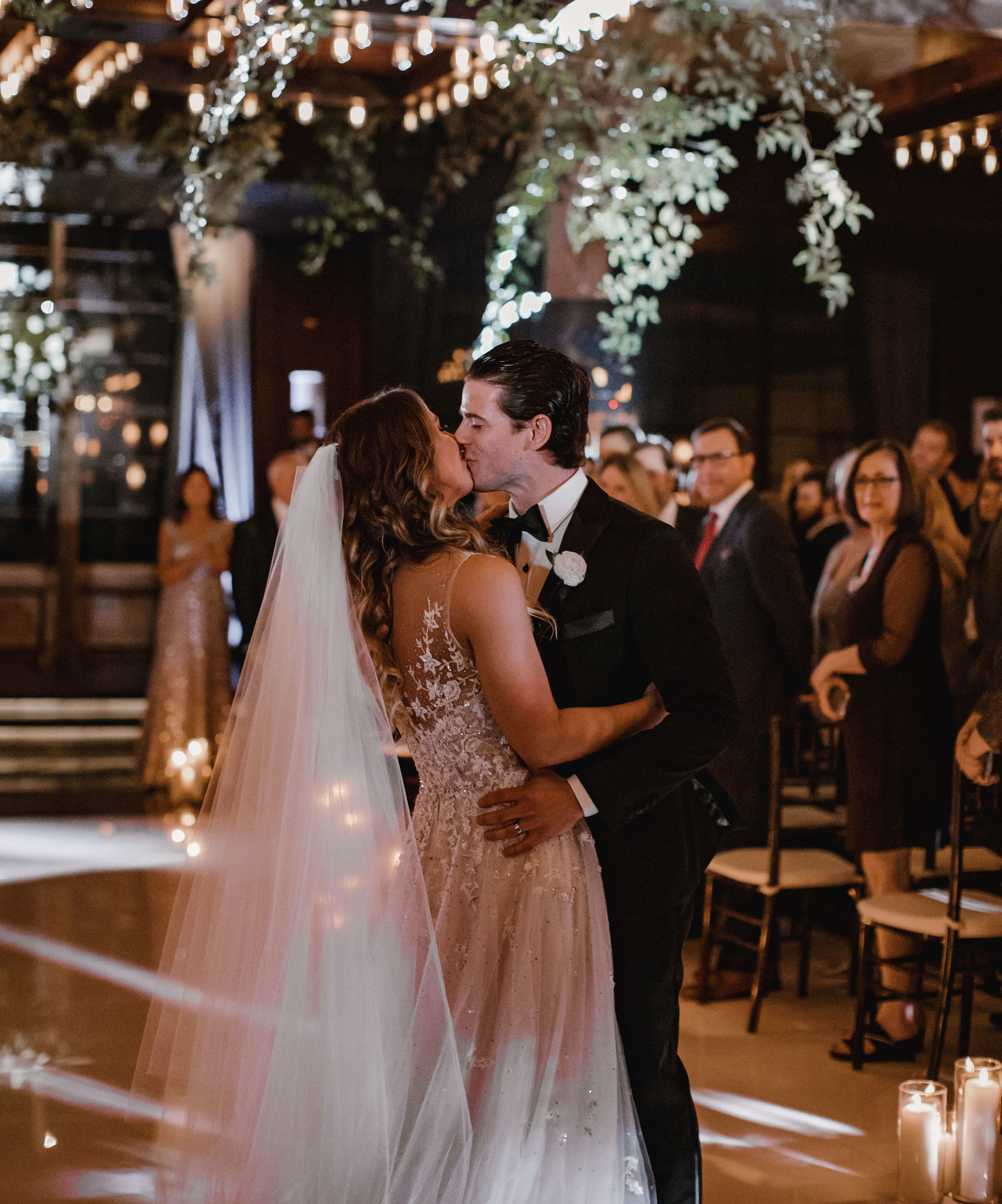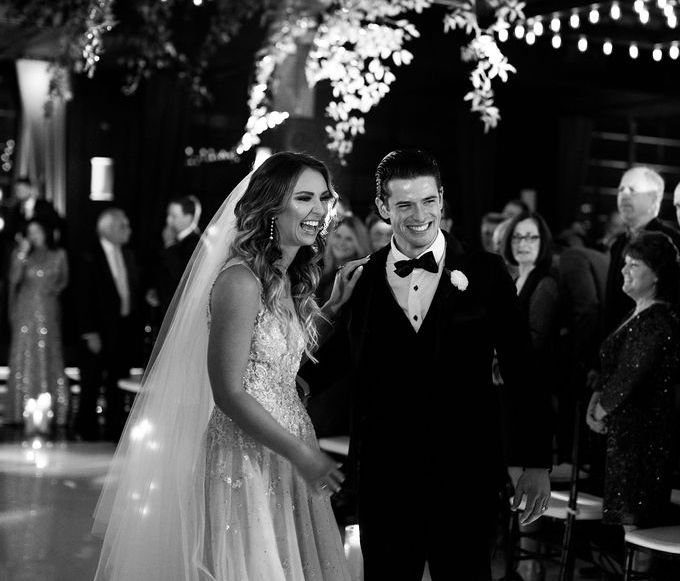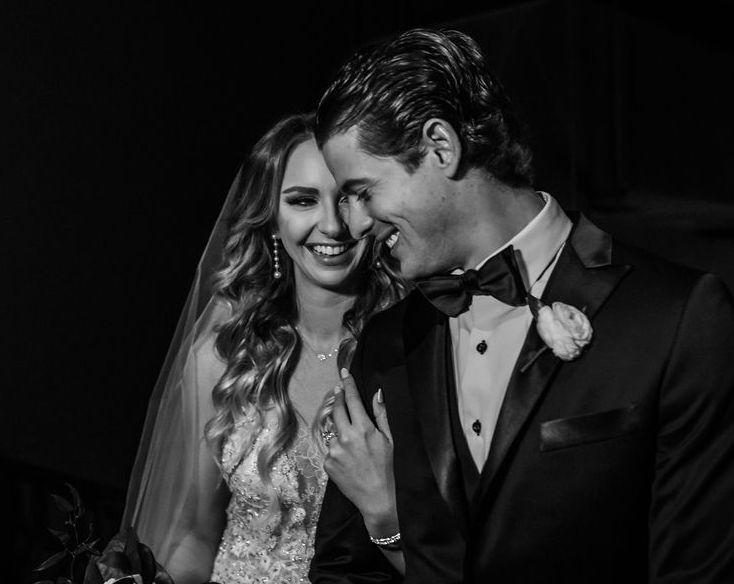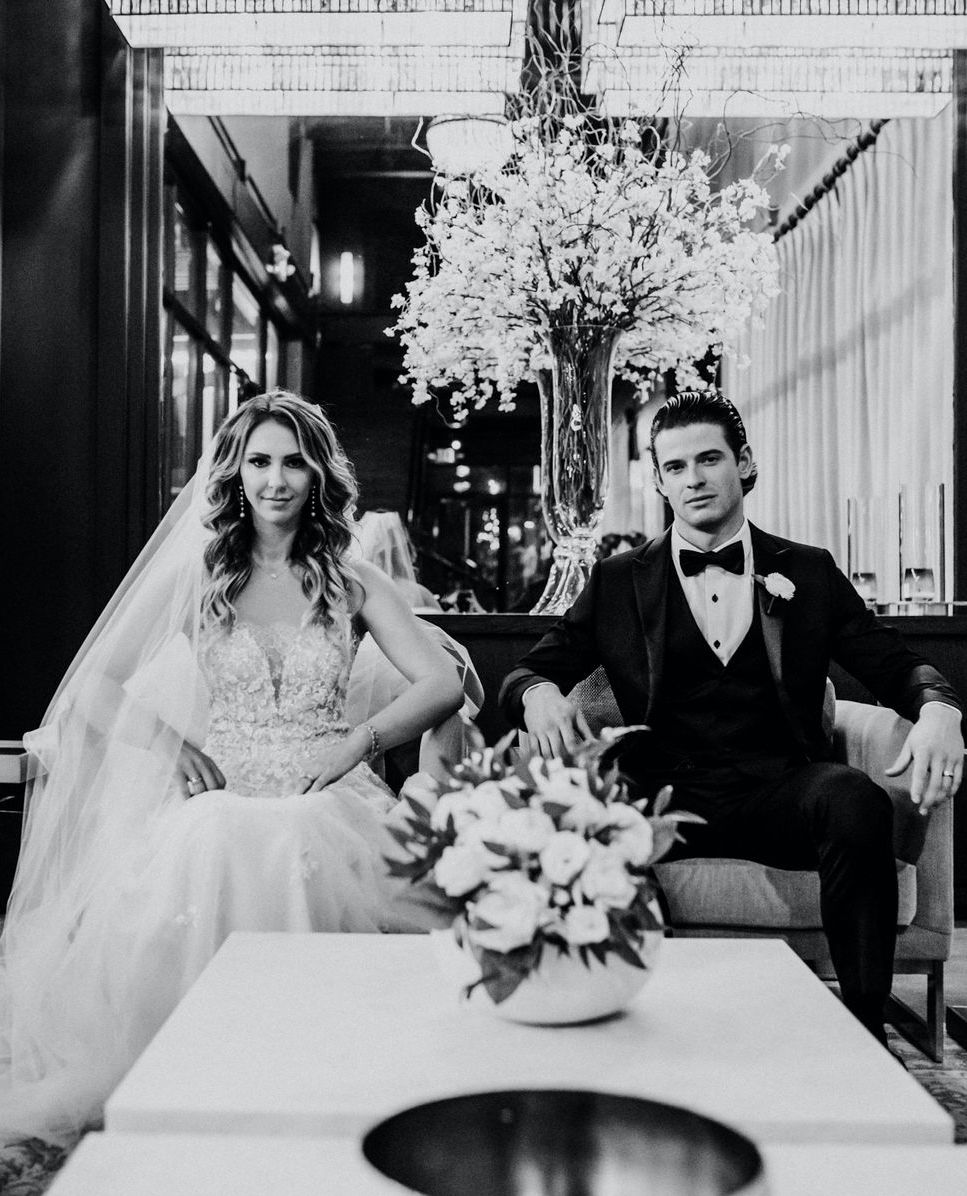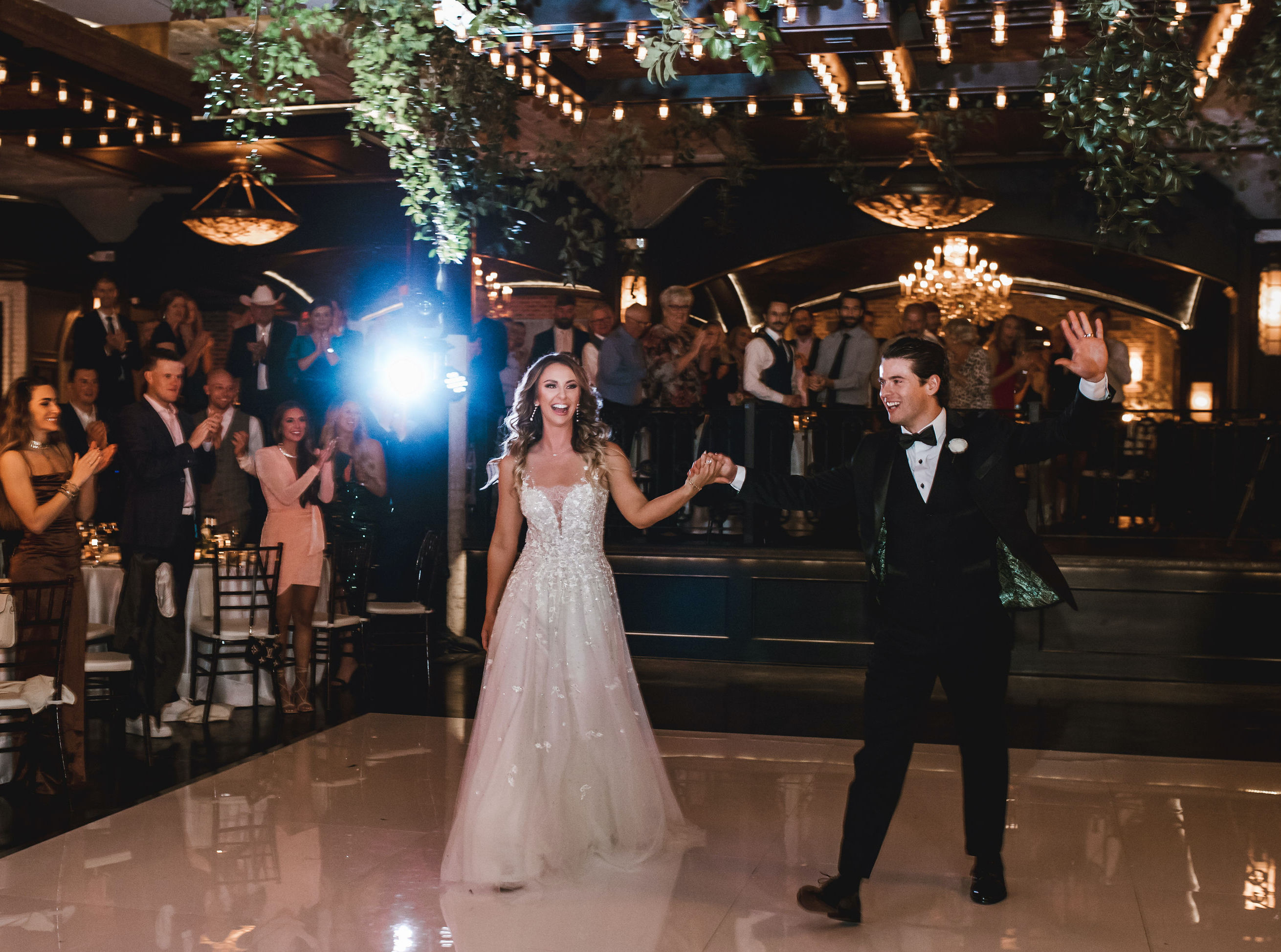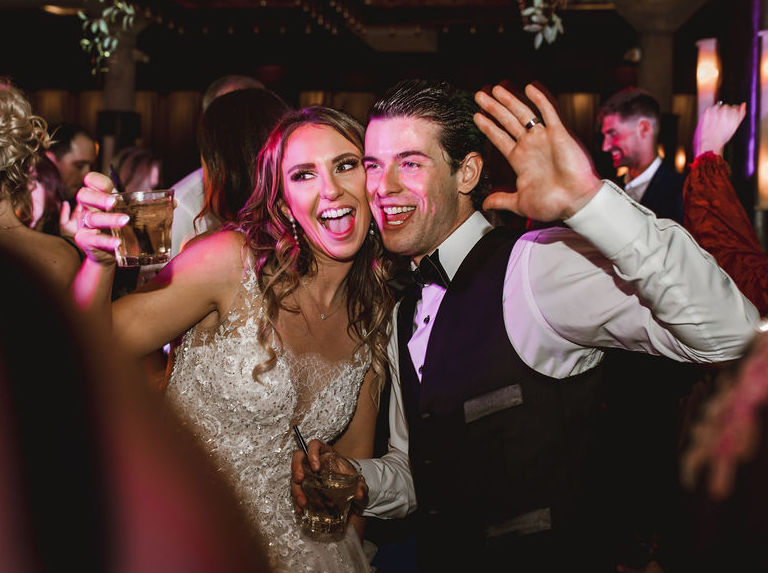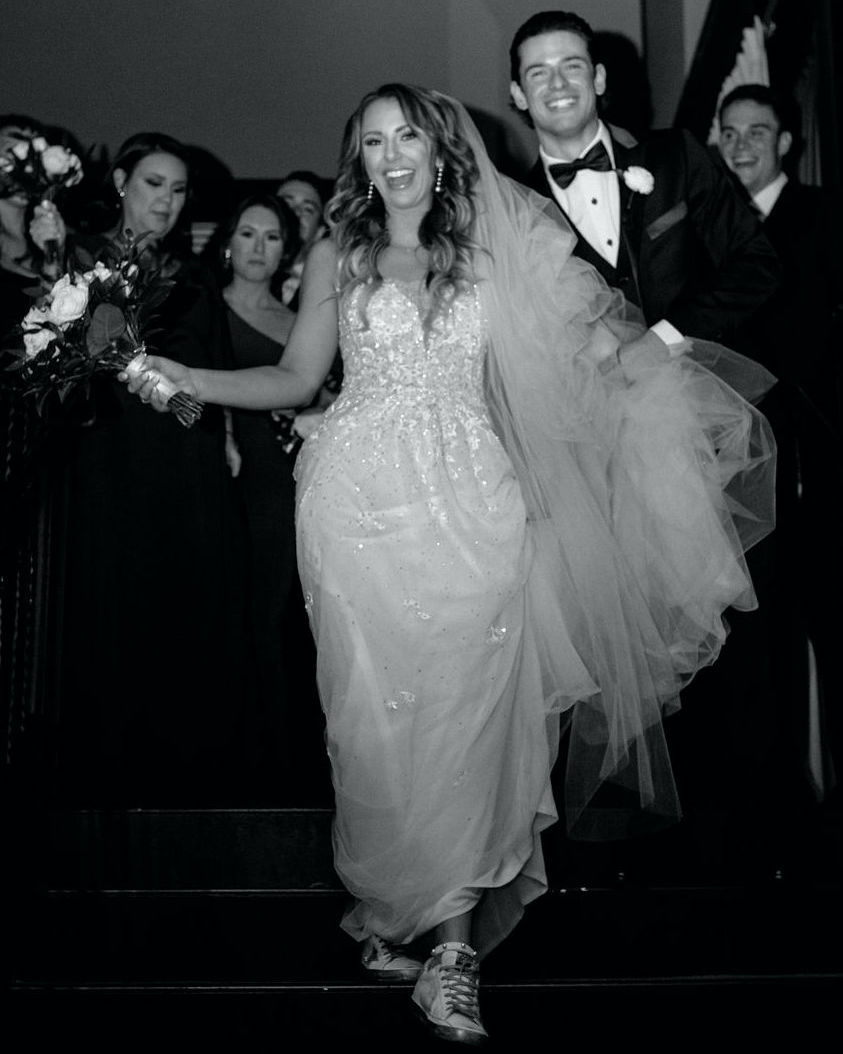 "MLB Player + College Sweetheart Celebrate Their Love Story at The Astorian" Spotlight Weddings in Houston Vendors – Venue: The Astorian | Linens: Decor by Dulce
Contributors: Photography: Kayla Mills / Harper Events / Floral Events / Churrascos Catering / Who Made The Cake / Jonathan Roark / Premier Sound & Lighting / Mike's Dance Floor Rentals / Kiss & Makeup