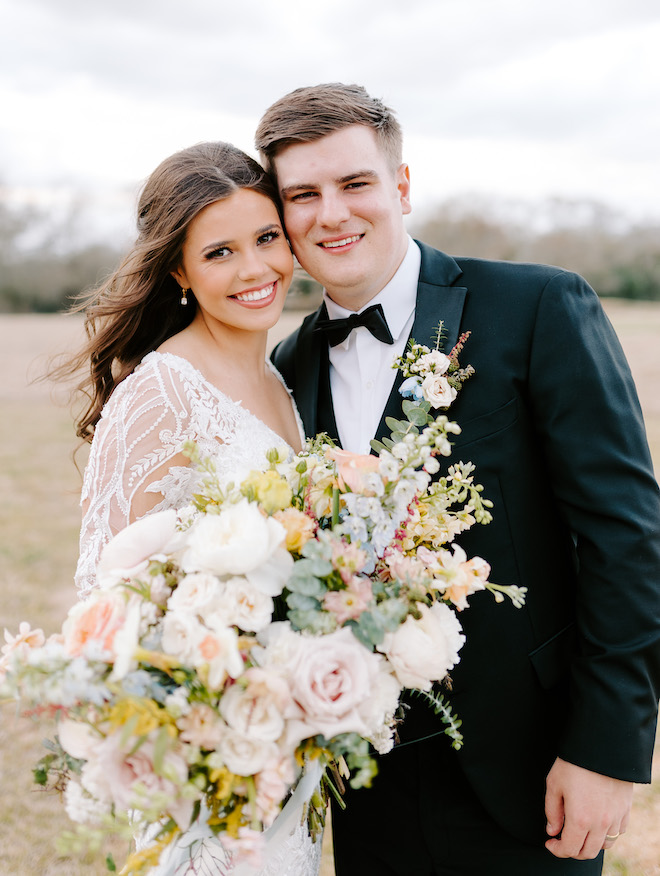 After three and a half years of long-distance dating, Kaleb proposed to Gilda in her very favorite place: sunny Carmel, CA. When it came time to propose, Kaleb devised a plan to surprise his college sweetheart with a beach picnic. Kaleb says, "The day of the proposal, we went on a hike at sea lion point, then came home to rest, and I was anything but restful.  Gilda had no idea about my nerves because she took a nice relaxing nap. Under false pretenses of going to take pictures and walk on the beach, we headed down and walked up on the picnic, which she was questioning if it was for us. I got down on one knee and proposed, both of us with tear-filled eyes."
The couple pledged their love on March 4, 2022, in a light-filled chapel at a family-owned wedding venue, Deep in the Heart Farms. Before saying "I Do," Kaleb and Gilda stole a few special moments for a "first touch" and shared their vows privately. As an ode to "something old," the bride walked down the aisle donning a pearl bracelet made from her mother's wedding gown.
The celebration continued with a lively reception in the venue's modern event barn. Pastel-colored arrangements and blush runners decorated the round banquet tables, while greenery draped the venue's grand staircase. Guests were treated to an ice cream cart and a late-night snack of fresh pretzels. After dancing to their favorite tunes from the early 2000s, Gilda and Kaleb branded their initials on the venue's branding wall, a special touch for all newly married couples at the farm. After the party concluded, Gilda and Kaleb exited under a sparkler arch under the starry sky.
Scroll on for the sweet captures of this traditional pastel-colored wedding in Brenham, Texas.
Congratulations, Gilda and Kaleb!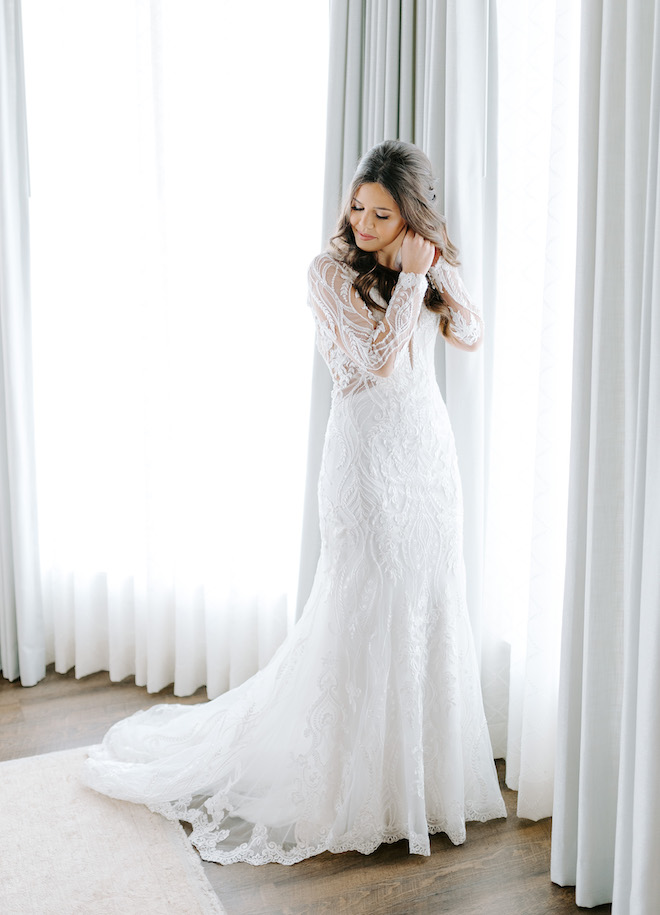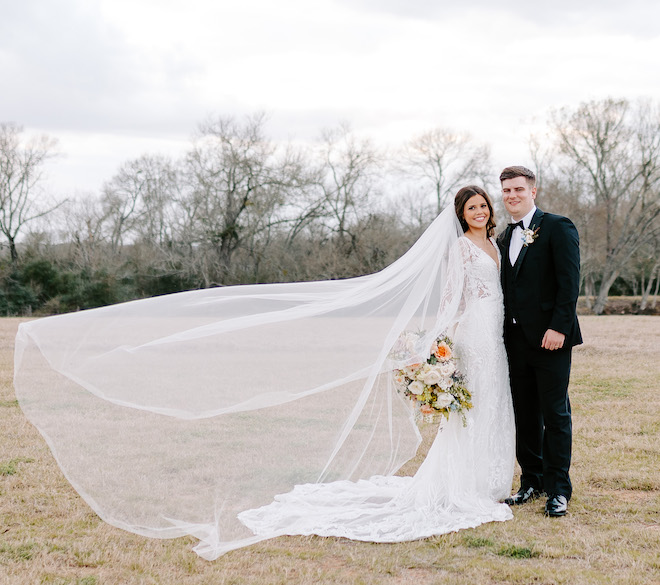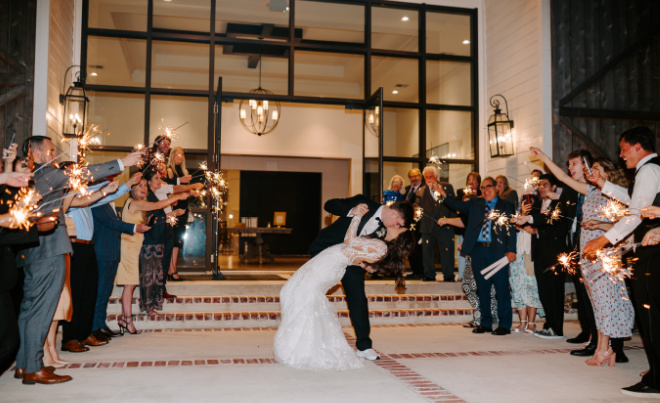 "A Traditional Pastel-Hued Wedding at Deep in the Heart Farms" Spotlight WiH Partners – Venue: Deep in the Heart Farms | CVB: Visit Brenham
Contributors – Photography: Jessica Kent Photography / Rose & Rae Events and Floral Design / Dot's Catering Company / HEB / Epic Productions / Birdy Grey / DJ Dave Productions / Blush and Brush Co. / Sky Candy Creations