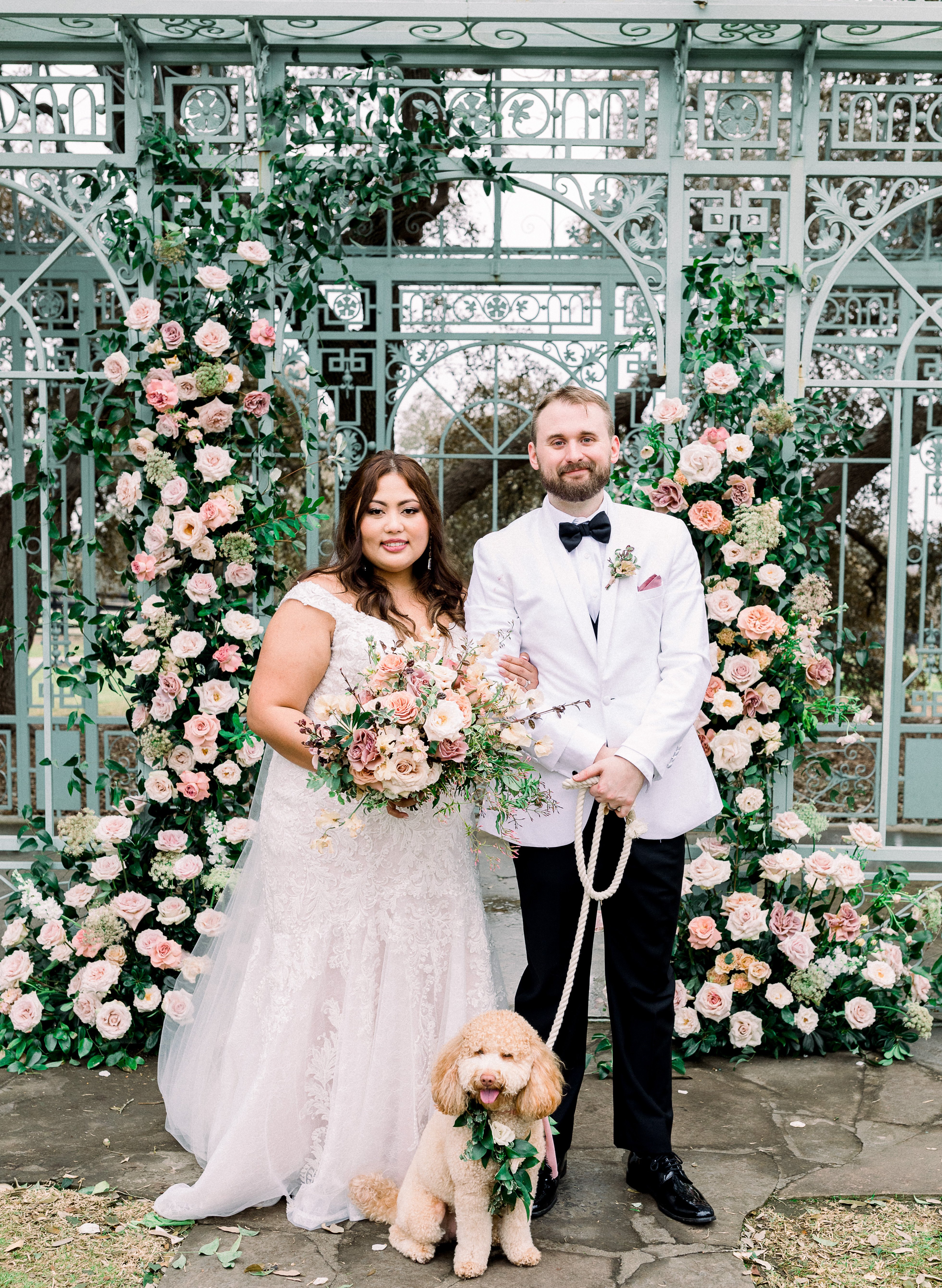 It only took one date for Raleisha to know Matthew was "the one". In a loud atmosphere, she could barely hear him and went back and forth in her head on whether she should leave or tell him the truth.
"Since I just started to get to know him, I did not fully disclose that I am hearing impaired and wear bilateral hearing aids. I remember thinking to myself… "should I just pretend I have an emergency and leave…or should I man up and tell him about my condition?" says Raleisha.
She eventually decided to tell Matthew, and he immediately said, "Oh, so that's why you're not laughing at my corny jokes!" Later, Matthew shared that he had a deaf family member, and he was fluent in sign language. 
"I did not know how to sign, but he was so patient with me… From that moment on, I knew I had found my person," says Raleisha.
On February 28, 2021, Raleisha and Matthew pledged their love at Ma Maison, a luxury hill country venue with European flair. The couple had a sweet alfresco ceremony at the venue's antique french gazebo surrounded by blooming blush florals. Tears streamed down Matthew's face as Raleisha walked down the aisle. The couple decided to skip the first look precisely because they wanted that special moment at the ceremony to be intimate and unforgettable.
"Our photographer and videographer captured this moment so beautifully that this memory will be so treasured by us forever. It was like at this moment, no one else mattered, and it was just the two of us. It was such a beautiful and special moment," says Raleisha.
The couple's beloved Goldendoodle, Mika, participated in the lovely ceremony, donning a mini-garland complete with coordinating blooms and fresh greenery.
Later at the indoor reception, the couple enjoyed a decadent 3 tier blush ombre cake by Sweet Treets Bakery, with fragrant pink florals. After a romantic evening reception, the couple made their grand exit through an arch of dazzling sparklers held by their guests.
Keep scrolling to see more from this fanciful and sentimental wedding, elegantly captured by Anna Kay Photography. Congrats, Raleisha + Matthew!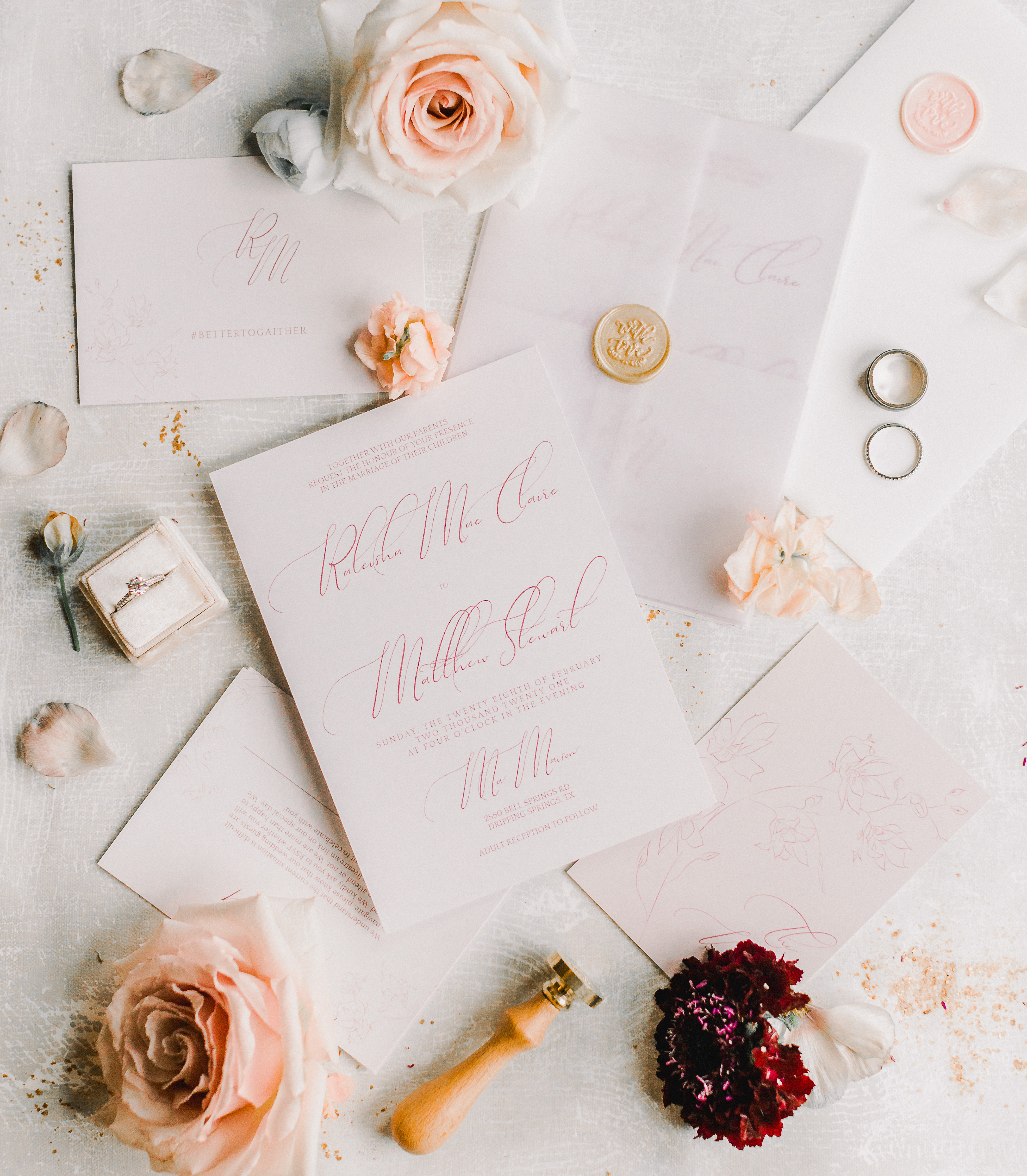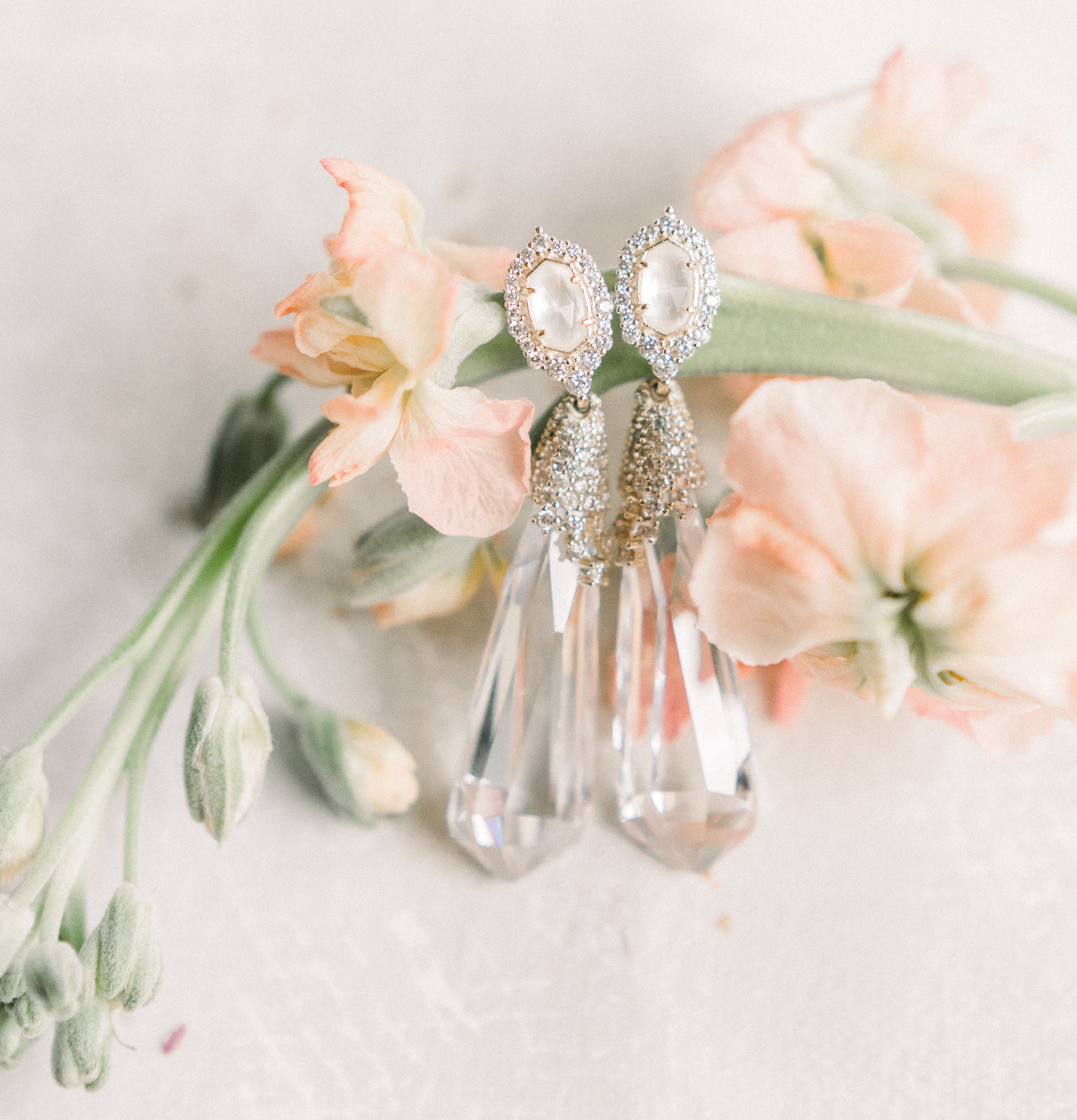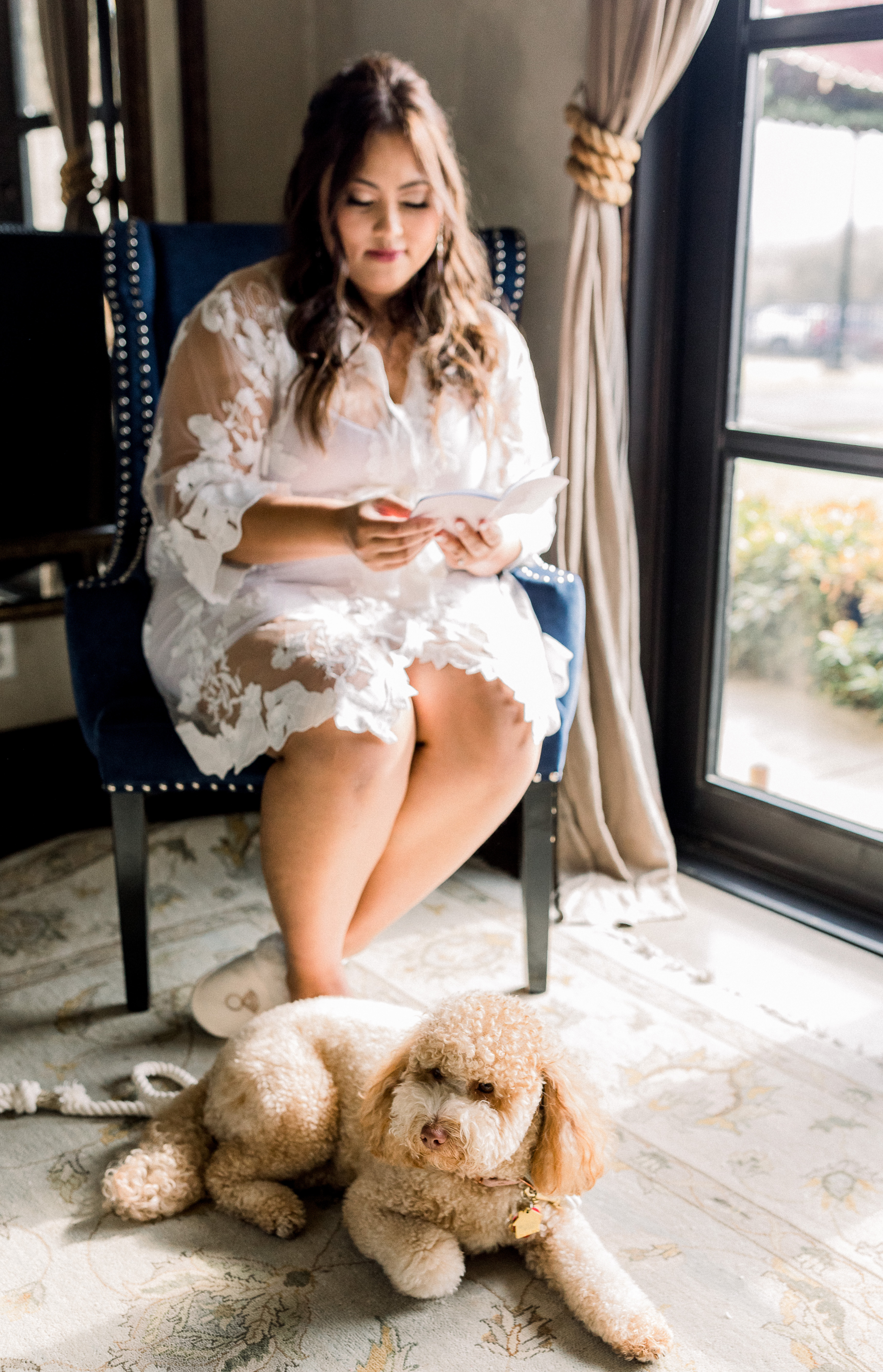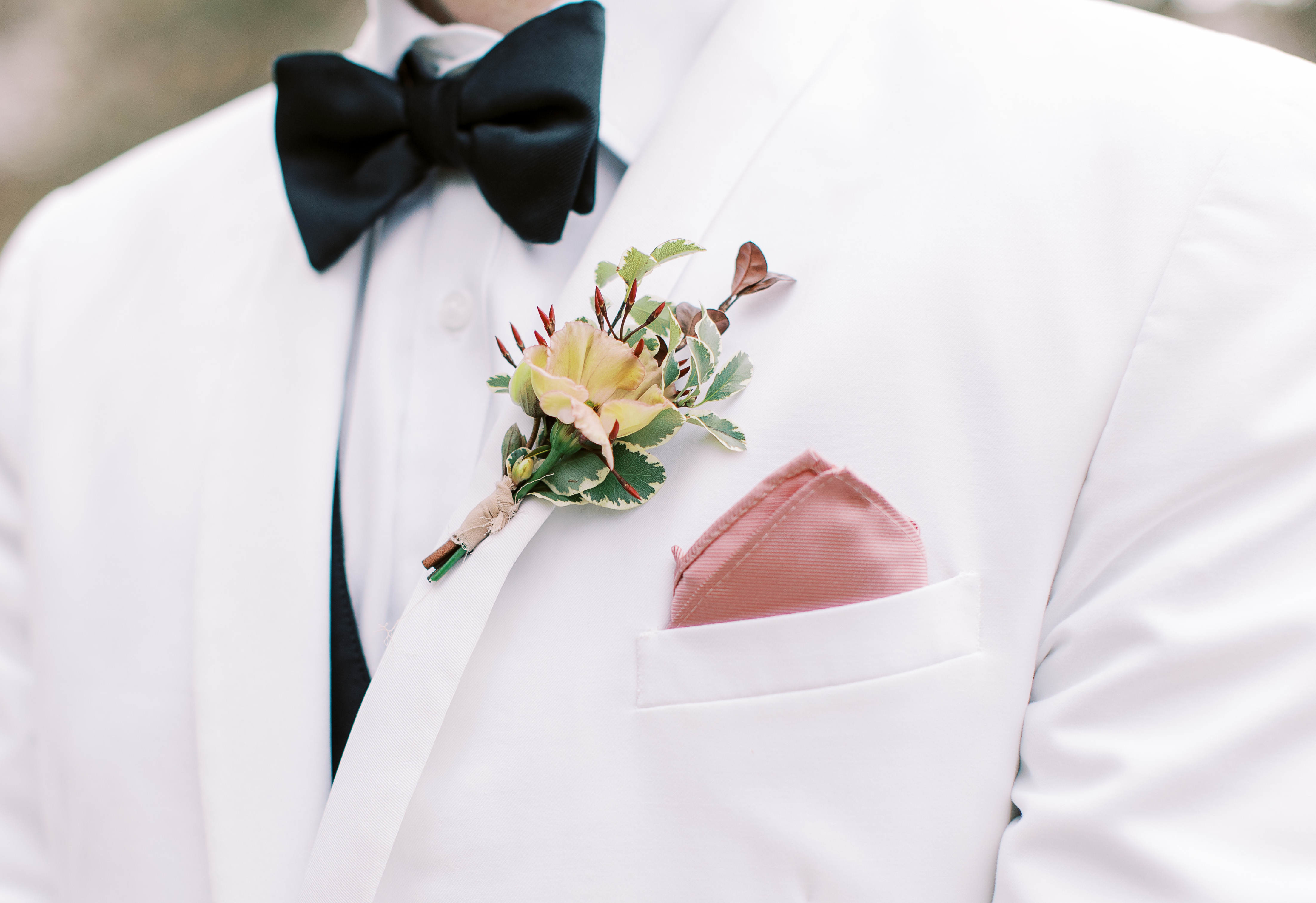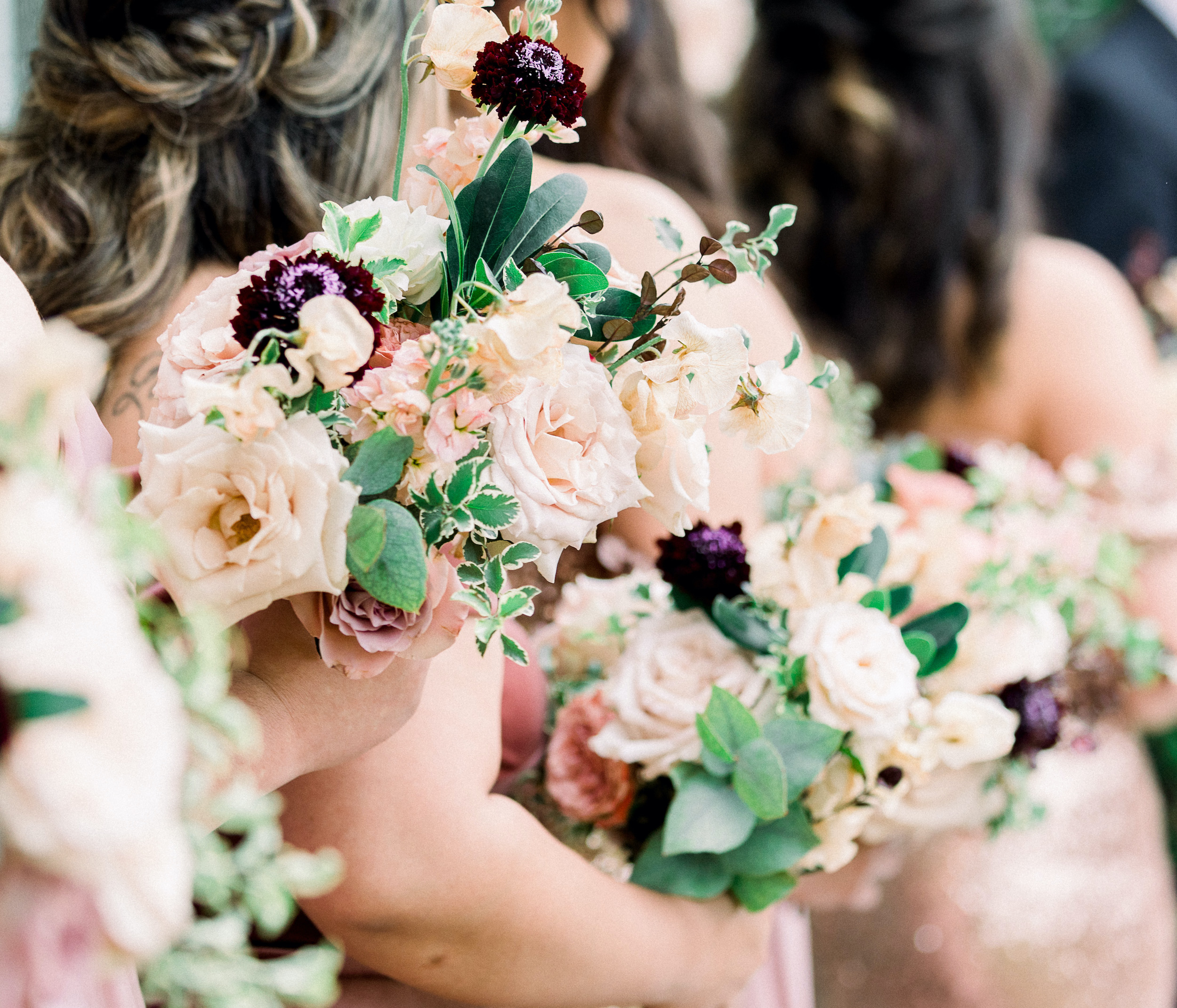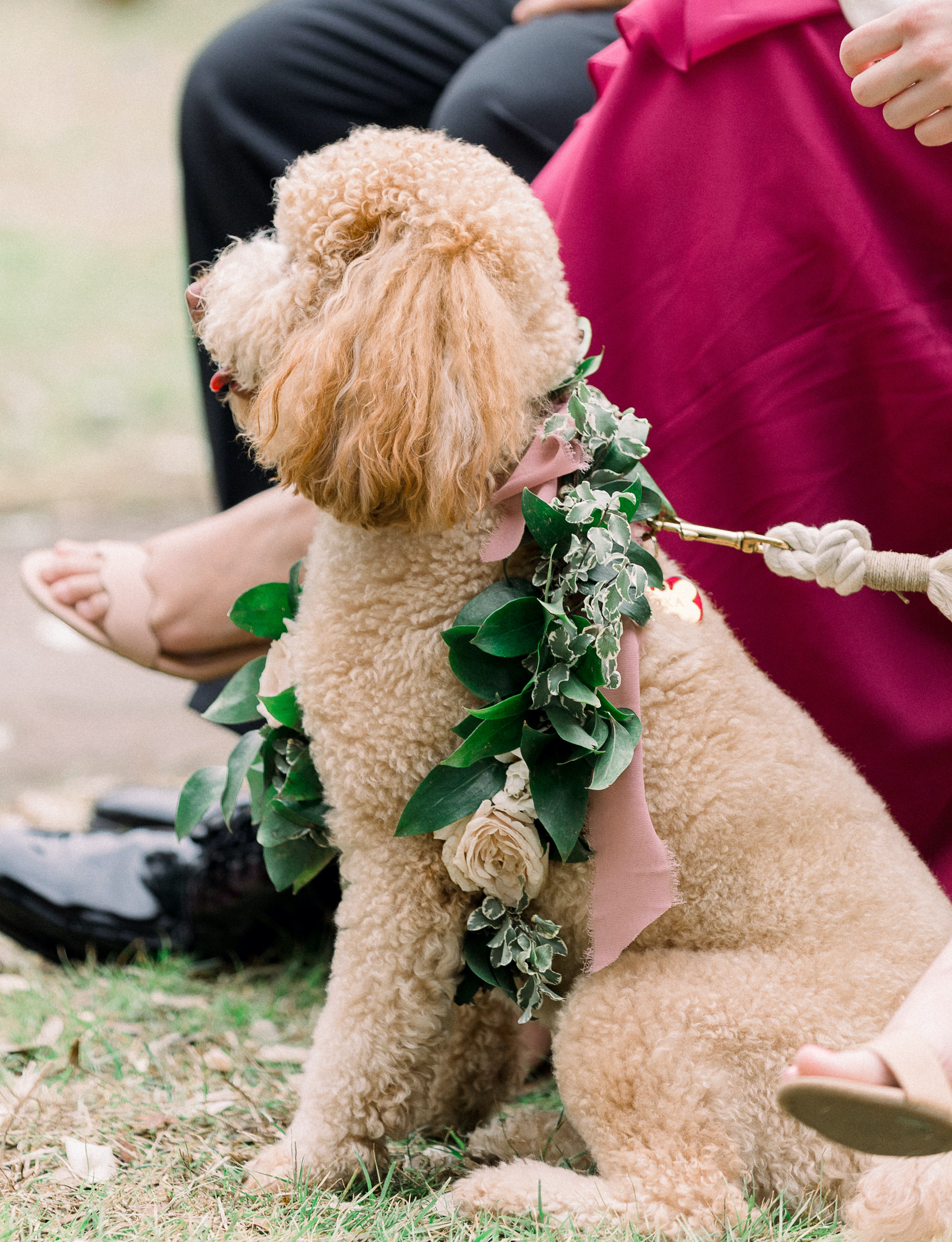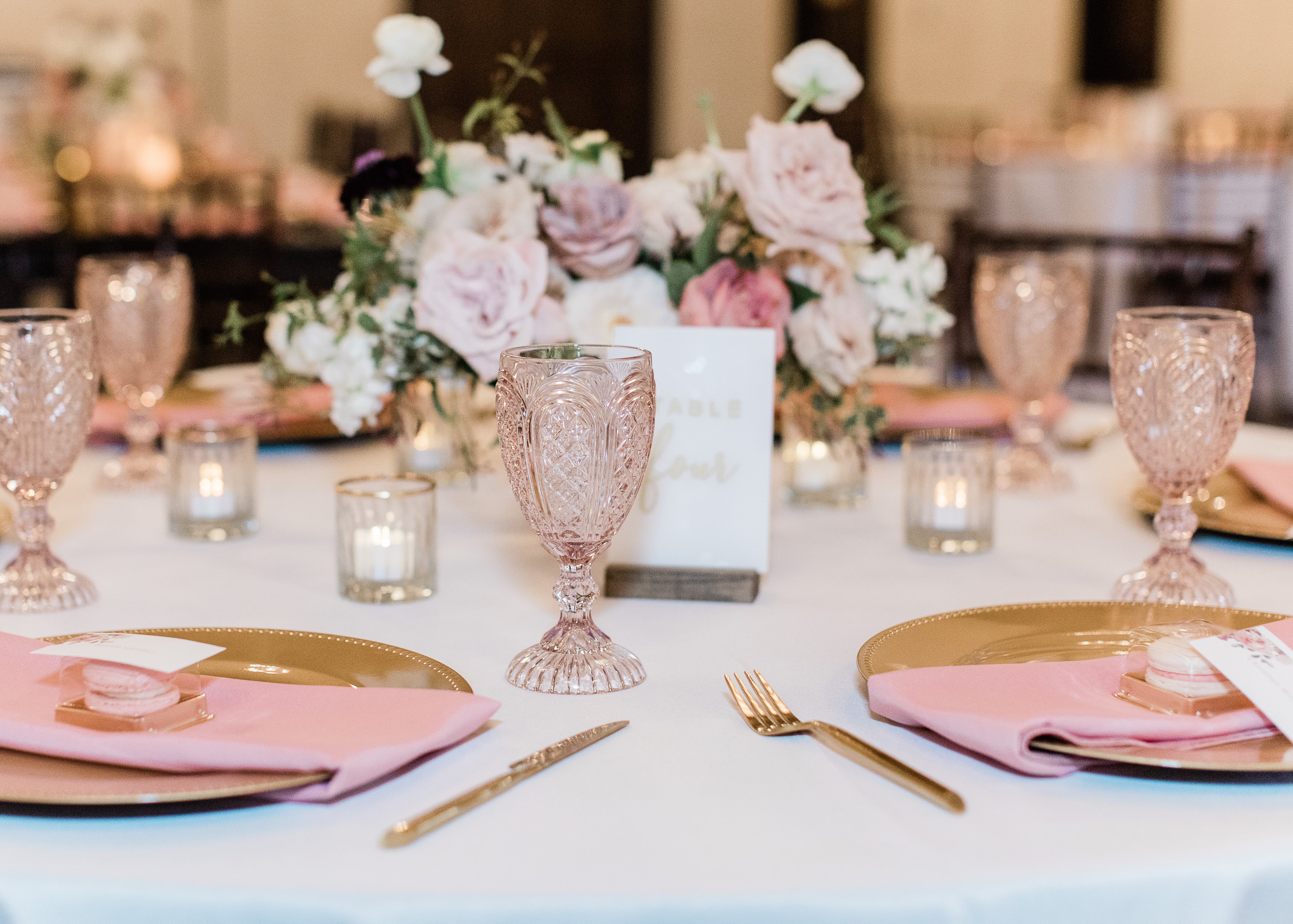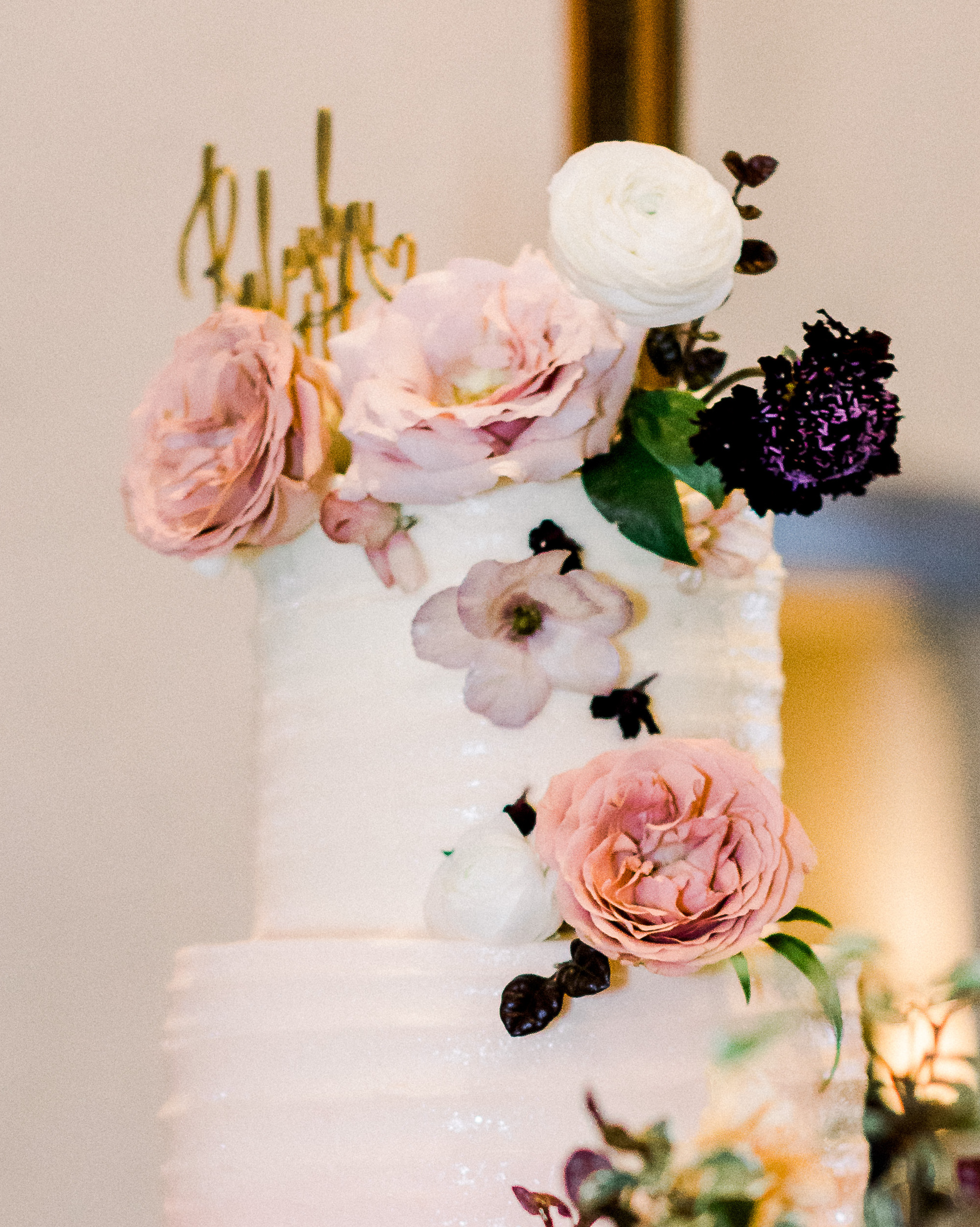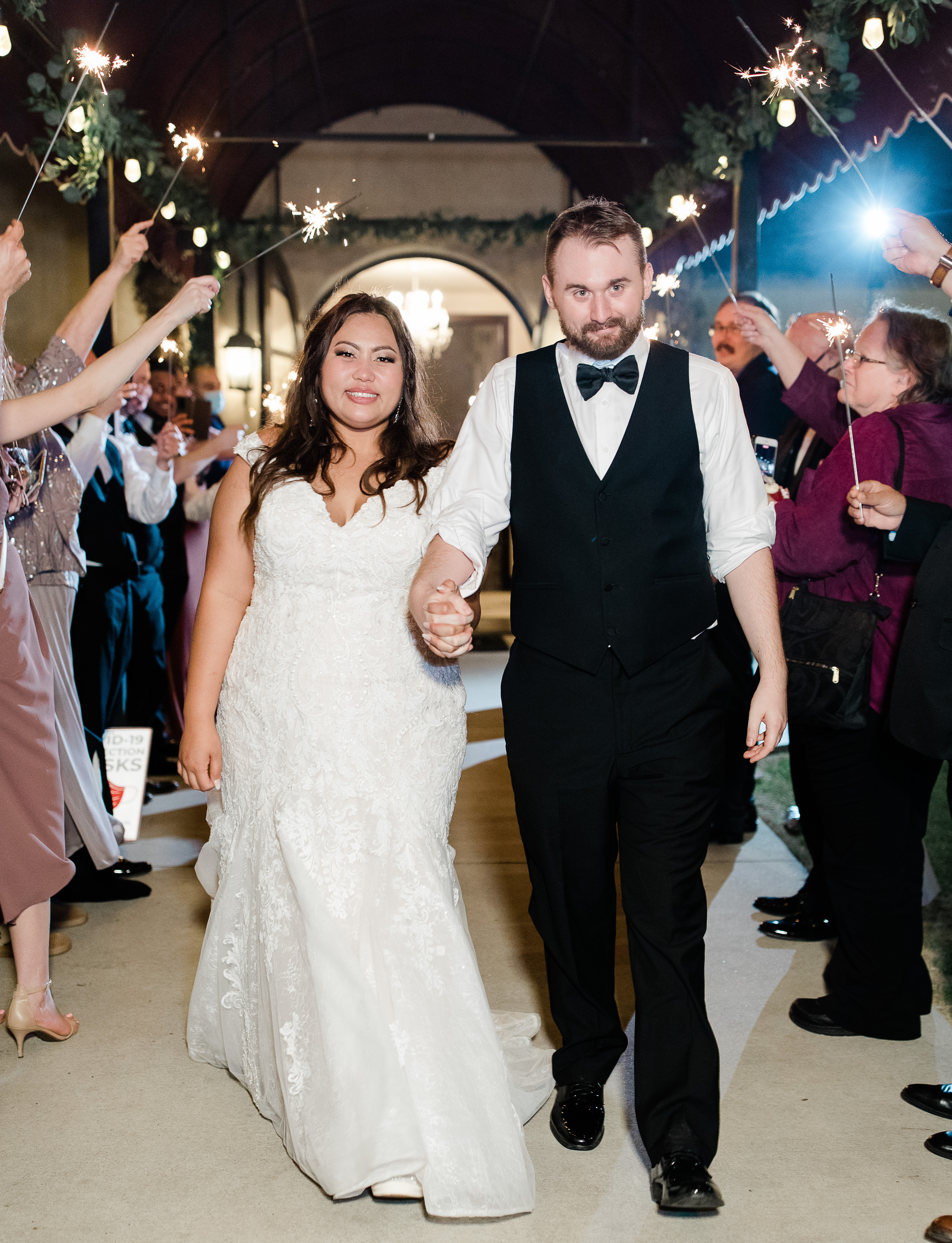 "Sentimental Wedding Complete With A Furry Friend + Blooming Florals" Spotlight Weddings in Houston Vendors – Anna Kay Photography | Sweet Treets Bakery | Ma Maison |
Contributors: XO Moreau Weddings / Remi and Gold / Royal Fig / CloudCraftStudios / Official Infinity Sound Lab / Artisteelane / Dreamy Sweet by Blondee