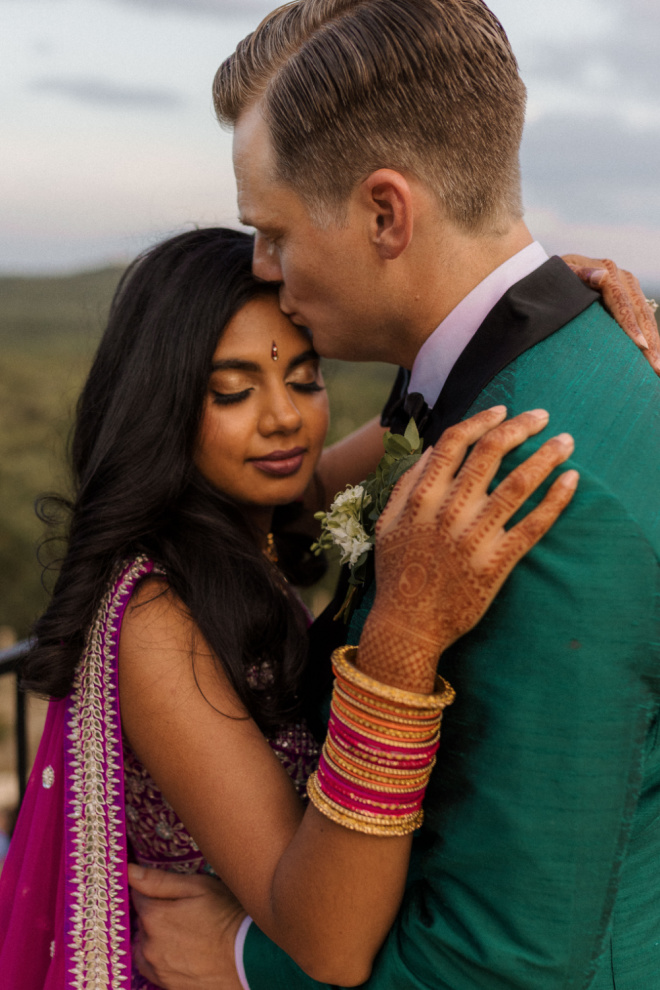 Vibhuti and Sam met while attending the University of Texas at Austin, studying alongside each other in their genetics class, where they found an immediate connection. After graduation, the couple took a chance at a long-distance relationship.
"This was never supposed to work. We were doomed from the start. The universe threw everything it could muster in our direction to try and stop us," says the bride.
After several Skypes and late-night calls, Sam planned a romantic proposal under the guise of a quick getaway to the Cayman Islands. On the couple's first day there, Sam reserved a helicopter tour of the island, where Vibhuti was surprised to see below in the sand, "Vibhuti, will you marry me?"
Vibhuti and Sam planned to marry in November 2020, before the hit of the pandemic. But instead, the couple took this time to move Vibhuti back to their home in Austin and celebrate their love with an intimate wedding in their living room, surrounded by their close family members.
Flash forward to August 29, 2021, when Vibhuti and Sam pledged their love with a stunning traditional, jewel-toned Hindu wedding ceremony in the rolling hills of Austin, Texas. Many traditions inspired by the Indian culture played a special role in the couple's wedding ceremony, such as vibrant, colorful Indian attire and cultural Indian wedding rituals. Malleret Designs designed the couple's bloom-filled alfresco ceremony with elegant mauve and white floral installations. Following the ceremony, cocktails and hors d'oeuvres were served in the venue's courtyard as family and friends gathered to celebrate the newlyweds. Vibhuti and Sam carried the ornate color inspiration of mauve, fuchsia and emerald green into their reception. The couple's casual yet elegant wedding reception was nothing but spectacular. Twinkling string lights hung above the terracotta walls at the wedding reception, while opulent floral bouquets embellished the reception tables.
After a night of laughter and tears, the bride and groom shared a special moment with their friends and family announcing their pregnancy. A moment Vibhuti and Sam will never forget!
Keep scrolling for the breathtaking moments from this beautiful South Asian wedding. Congratulations, Vibhuti and Sam.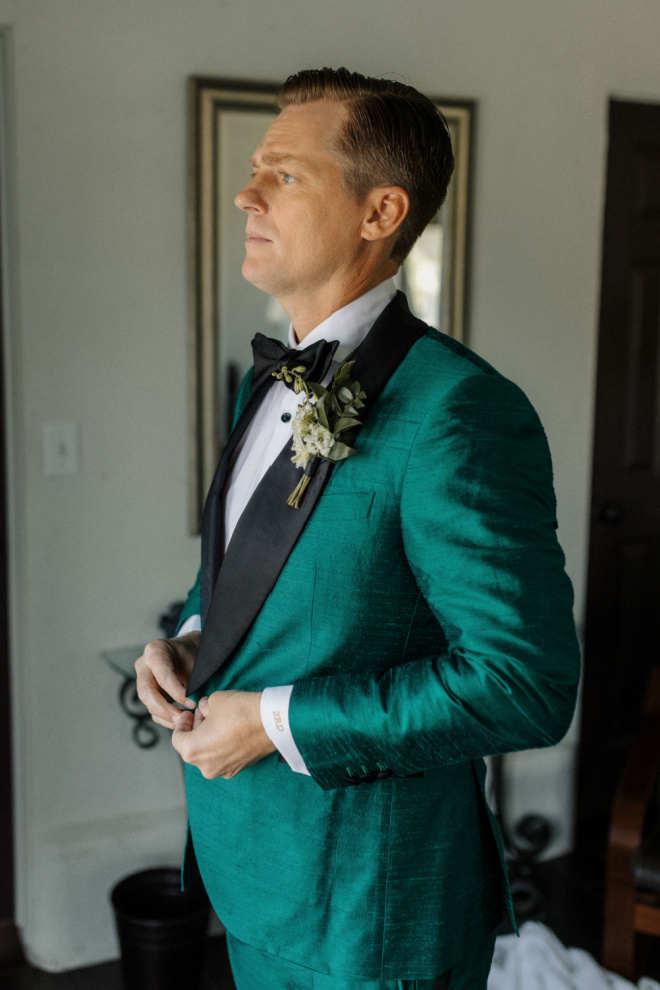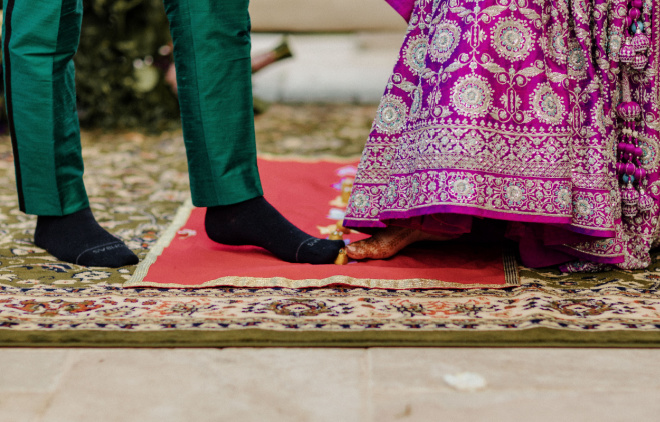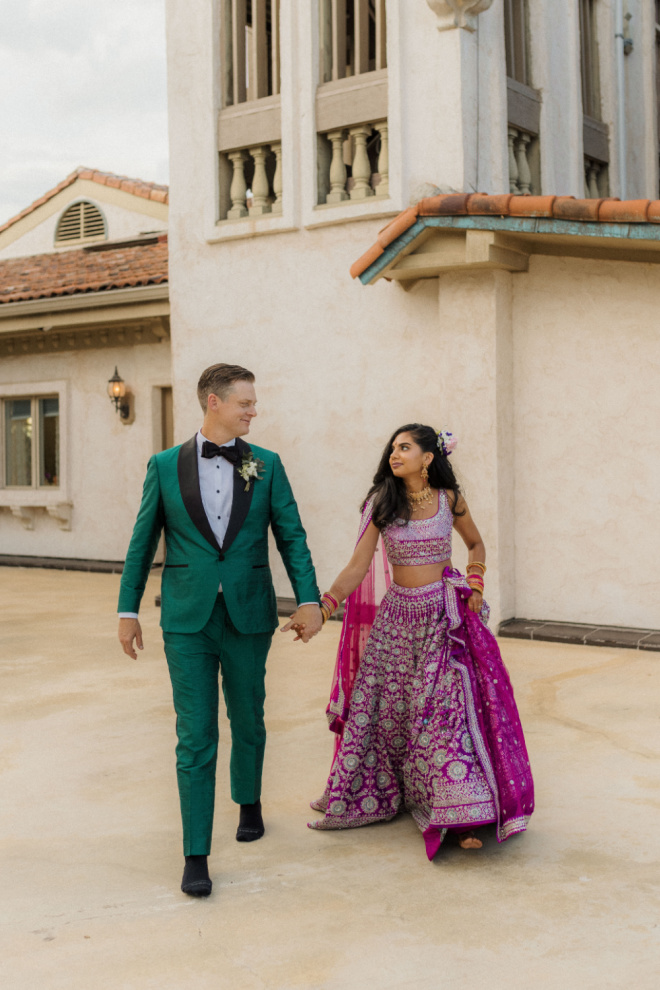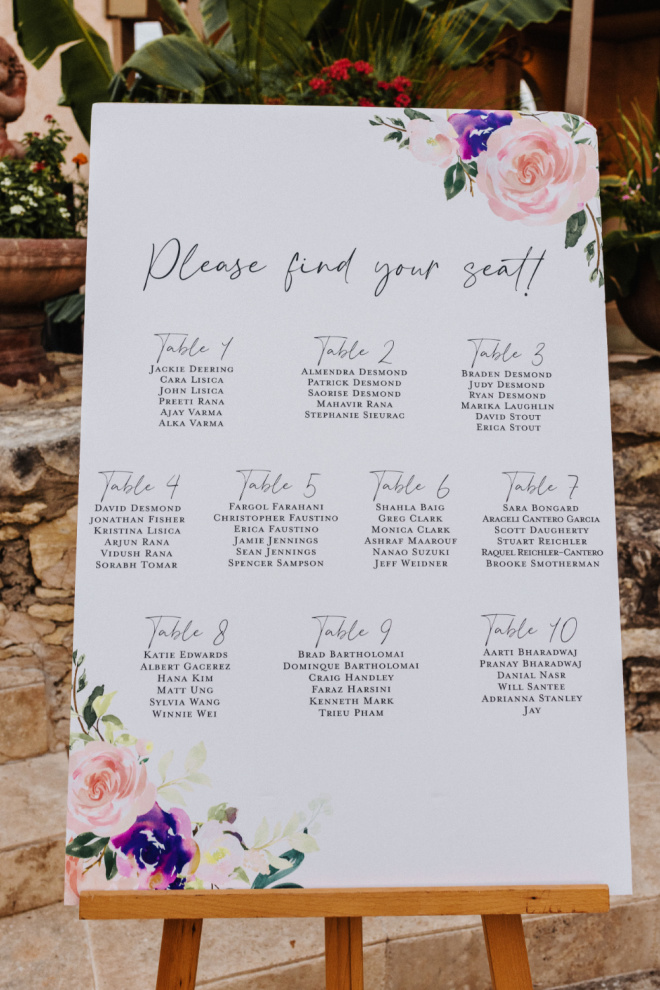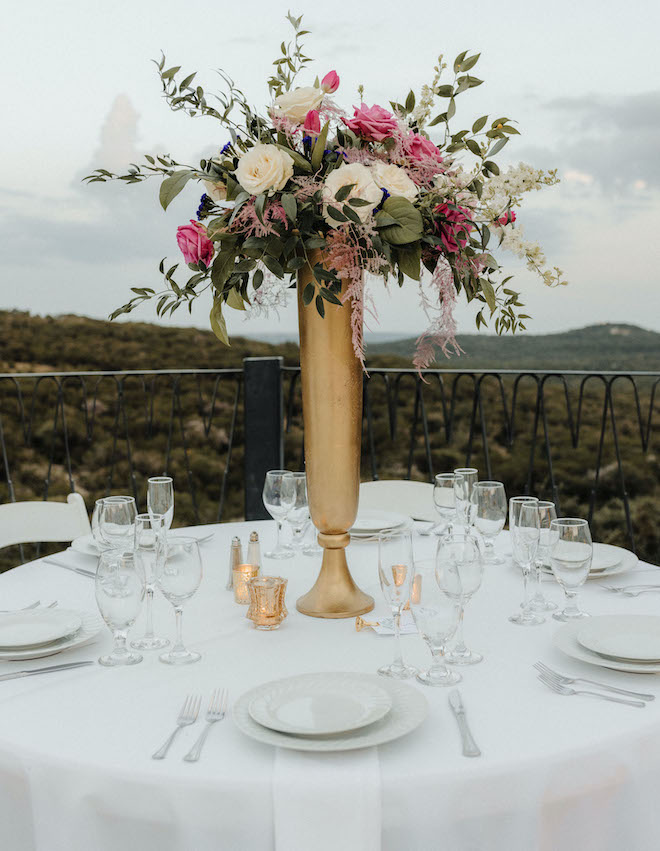 "A Jewel-Toned South Asian Wedding by Malleret Designs" Spotlight WiH Partner – Planning, Floral + Decor: Malleret Designs 
Contributors – Photography: John David Weddings / Villa Antonia / Marcela Borgado / Austin Catering and Jaipur Palace / Michel's Patisserie / Anita Dongre / Soto and Company / Donte DJ Dontizl Shepard