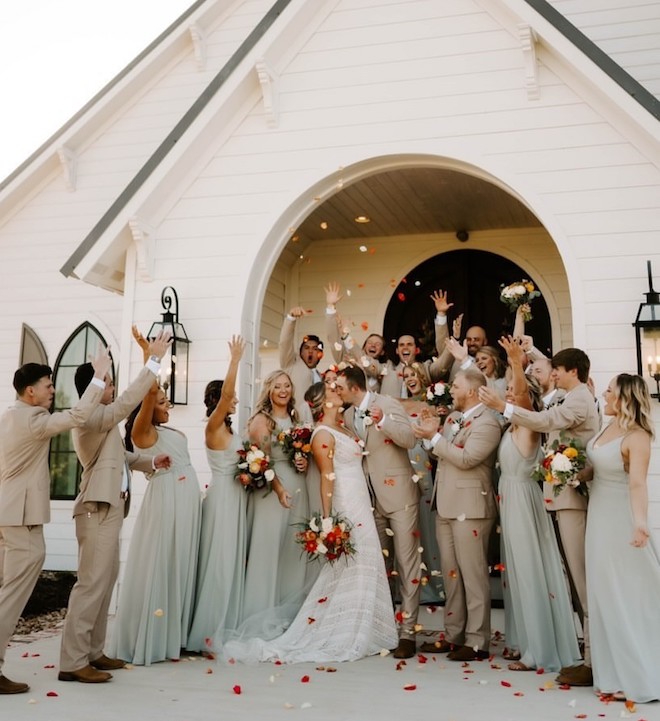 Across 150 acres of the most breathtaking hills, you will find Deep in the Heart Farms. It is conveniently located in Brenham, Texas, just outside of Houston. At a first glance, the bright white chapel and reception hall will have you swooning. The impressive windows and barn doors will surely make you fall in love with this rustic-style wedding venue.  Family-owned and operated, Deep in the Heart Farms pride themselves on making their clients feel right at home.
Every aspect of Deep in the Heart Farms was thoughtfully designed to truly give it that authentic, old Texas character. From the handcrafted chapel pews to the 11-foot cross at the altar, the chapel's natural beauty speaks for itself. In addition, this chapel can host any size wedding or event, comfortably holding up to 400 guests.
After you say I do and the chapel bell tower rings, your guests will make their way over to cocktail hour in the courtyard adjacent to the chapel. There, they can enjoy the view and yard games before the reception begins. When it's time, the grand staircase will make for a memorable entrance into your reception.
A day-of-coordinator will be included with your venue package to ensure your wedding day is as seamless as possible. Couples will also have access to the property and venue for engagement pictures and bridals before the wedding. Keeping their brides in mind, Deep in the Heart Farms meticulously designed the massive bridal suite with a spa-like atmosphere for the most relaxing and pampering experience leading up to the wedding! In addition, the Juliet balconies make for the perfect photo opportunities while getting ready with your bridal party. Eager to see this venue for yourself?
Head on over to Deep in the Heart Farms' website to learn more and schedule a tour! This beauty is one you will need to see in person to appreciate all the charm. Be sure to stop by the branding wall where all past brides and grooms have left their mark on Deep in the Heart Farms, "making them a part of our venue forever."
Keep scrolling for more rustic chic wedding inspiration and an exclusive interview with Austin Andersen, Manager at Deep In The Heart Farms!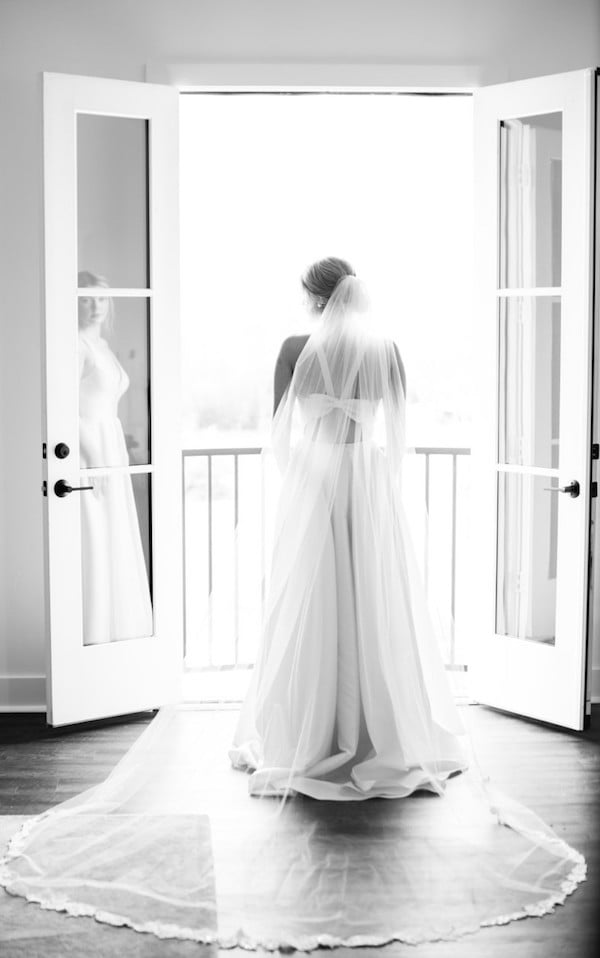 Weddings in Houston: How long has Deep in the Heart Farms been hosting weddings?
Austin Andersen: We have been open since December of 2019. We are going on 1 ½ years right now. We recently had our 100th wedding in May!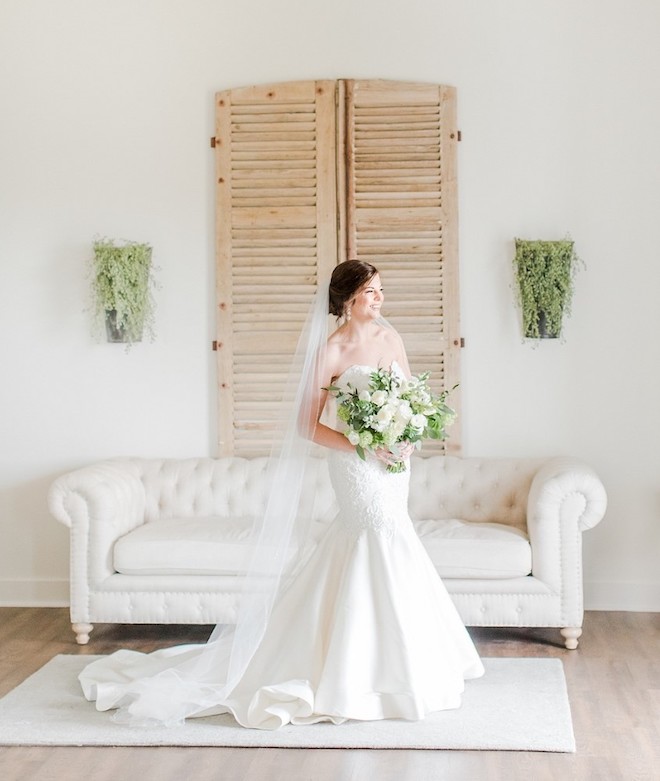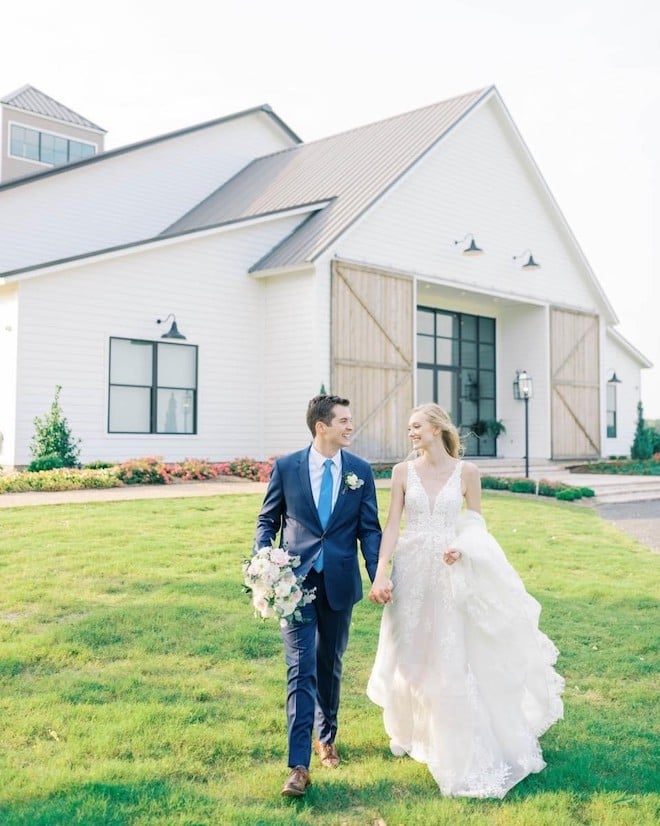 WIH: Can you describe the different spaces you offer to your couples, both indoors and outdoors?
A: Deep in the Heart Farms provides several rooms in our reception building for wedding parties and their families on the day of the wedding. We have a spacious bridal suite with areas for the wedding party to get their hair and makeup done, a floor-length mirror for the bride to use when getting into her dress for pictures, as well as a full bathroom.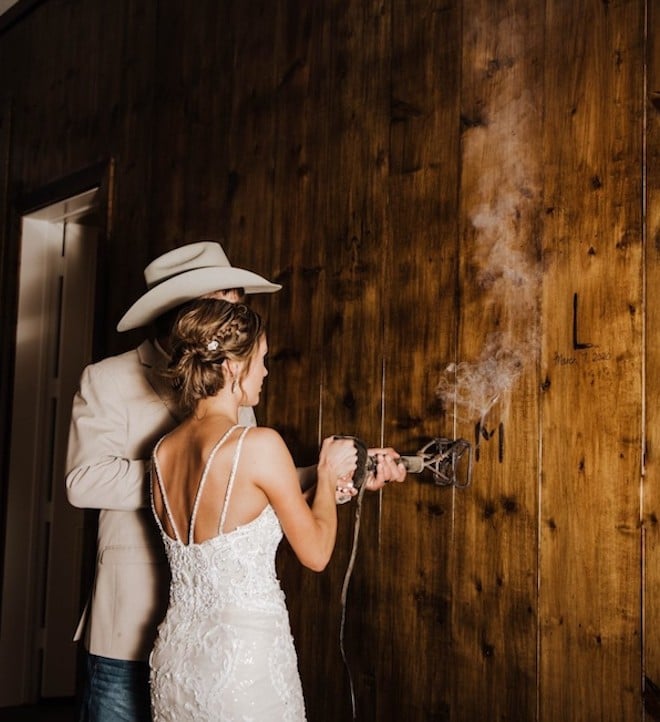 WIH: What makes Deep in The Heart Farms unique?
A: Something special about our venue is our branding wall that all of our brides and grooms get to brand on their wedding day. Some couples bring in a custom brand or a family brand, while other couples use the venue's standard brands with their new last initial. We have the couple sign and date under their brand, making them a part of our venue family forever. It is always exciting when we give a tour, and a couple mentions a wedding they were at and finds the brand on the wall from that specific wedding.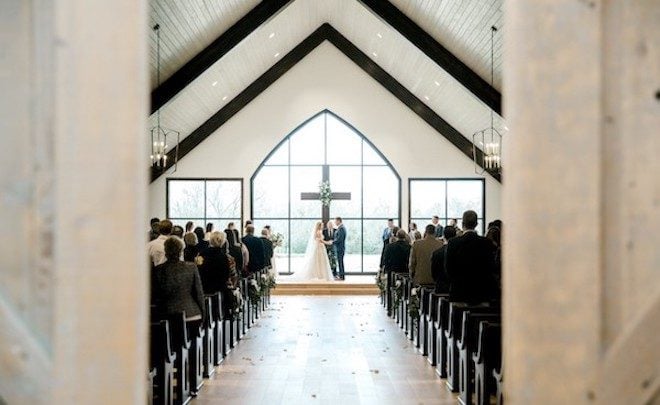 WIH: What is your favorite thing about hosting weddings?
A: Getting to know the bride, groom and their families. Deep in the Heart Farms is family-owned and operated. We strive to make couples and their loved ones feel like a member of our own family.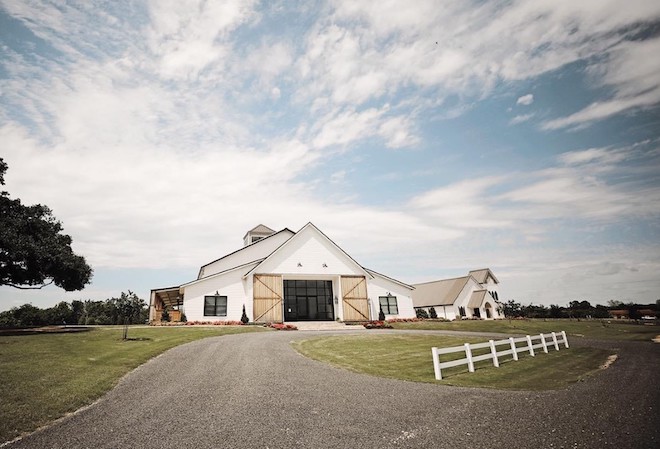 WIH: What trends are you seeing for the 2021 wedding season?
A: A huge trend we have seen a lot of in 2021 is the neon signs of the bride and groom's new last name. We have those signs at almost every wedding now. It is popular to hang the signs on our provided boxwood wall!