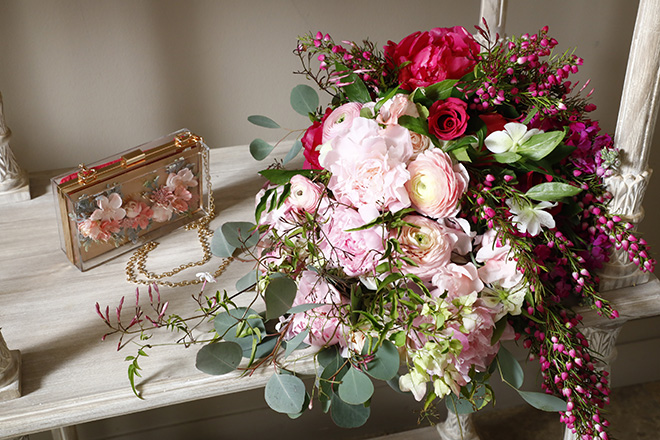 Bouquet styles can be overwhelming to sort through when deciding on the perfect floral arrangement to carry down the aisle. Fortunately, if you've got a talented wedding florist on your team, he or she can design a beautiful, unique bouquet to fit your personality and your wedding theme. We've selected four popular bouquet styles to inspire you.
1. White With Greenery
A white bouquet with touches of greenery appeals to both timeless and modern couples, and can work for a variety of wedding themes, from chic hotel to french countryside. Your wedding florist can use peonies or ranunculus with loose, flowy greenery for a rustic-elegant barn or beach wedding, delicate baby's breath and French tulips for a boho vibe, or structured roses and bling for a chic downtown event.
2. Bold and Bright
Colorful bouquets complement big, playful personalities. Seasonal Texas wildflowers, bright coral blooms, black-center anemones, and colorful lilies are an exciting way to add pops of color to your bridal bouquet. When skillfully and artfully designed, bouquets in bright colors can be a huge WOW factor for your wedding, as shown here.
3. Soft and Pretty
Classic couples will agree – soft and pretty bouquet styles will never go out of fashion. Popular, tried-and-true blush colors can be incorporated in a variety of ways to shed new light on old favorites. Trailing satin ribbon and pink roses get an update with a loose shape, and soft blooms are combined with the unexpected, like bold colors, frangipani and ferns, for a modern twist on classic petals.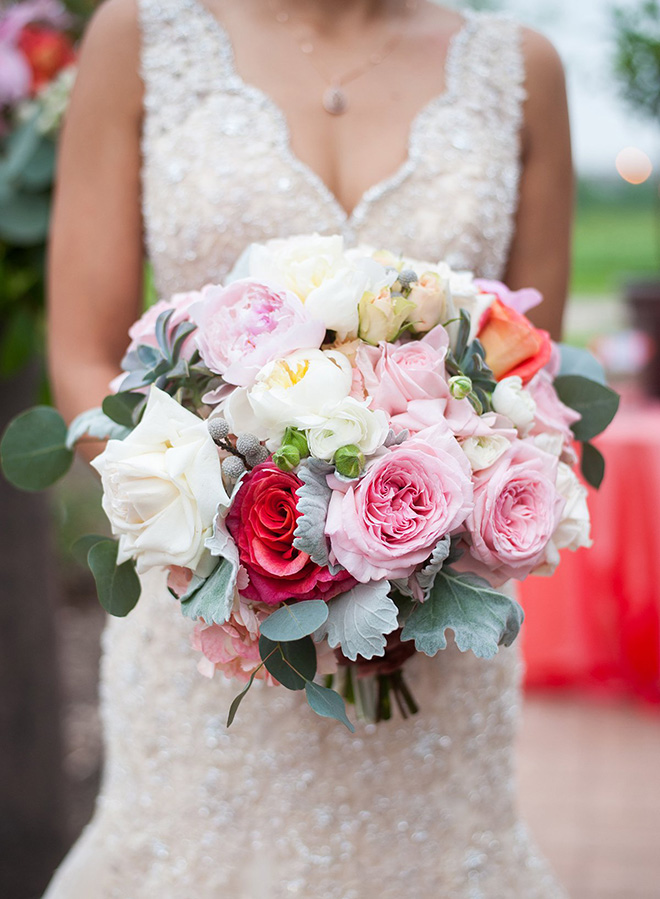 4. Unique And Unexpected
A truly unique bouquet can blossom when you trust the talent and creativity of your wedding florist. For a one-of-a-kind wedding bouquet, give your florist a chance to work their magic… you may be surprised and delighted beyond your wildest imagination!