We're sharing our favorite trending engagement ring styles for 2019 and modern updates to classic ring styles. Take a peek at pretty, sparkly rings below, then hop over to our trusted Houston jewelers and make an appointment to view these show-stopping engagement rings and wedding bands in person.
1. Halo Engagement Rings
Oval diamond halo engagement rings are a very popular choice for many Houston brides. The size, setting and color of the center stone may vary, giving couples a wide range of ways to personalize their wedding jewelry.
A matching wedding band, as shown here within this lovely and timeless platinum-and-diamond Simon G. wedding set, is the perfect complement to a halo engagement band.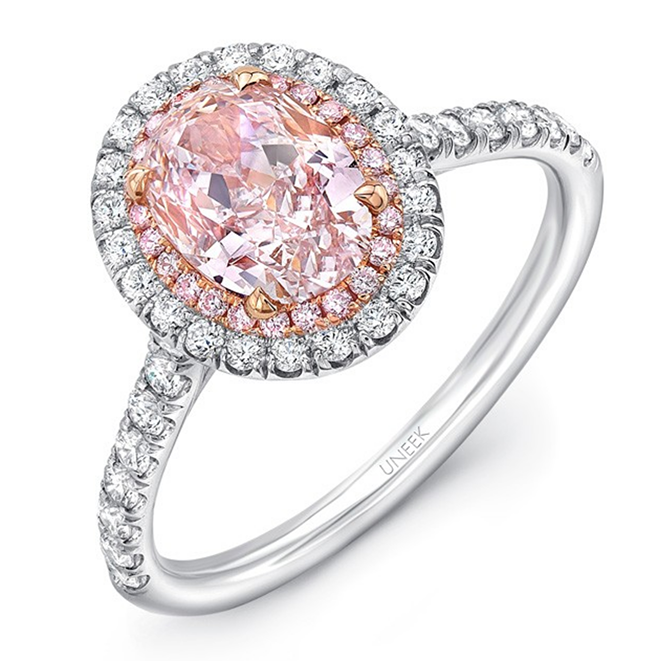 Fancy diamonds and colored stones are eye-catching and fun; the color of your stone can even be a jumping-off point for your wedding color story. This pink diamond halo ring with a pink-and-white-diamond double halo is just gorgeous, and will bring sparkle, color and romance to your everyday wardrobe.
Cushion halo engagement rings are still a very popular style. The rounded corners are a pleasing shape, while pretty embellishments and side stones, as on this Sylvie ring, are a great way to add sparkle and dimension to any size center stone. These designs can be repeated on your wedding bands.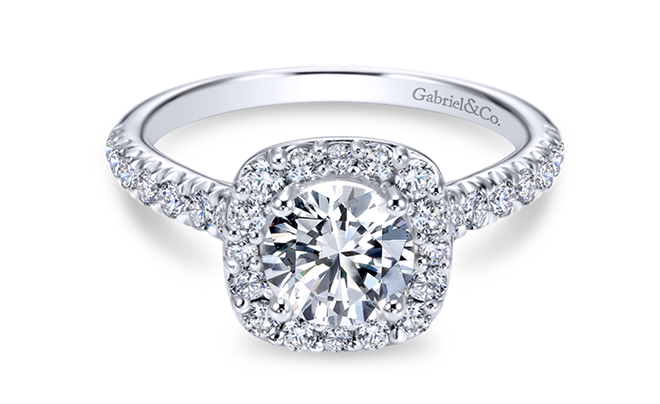 A cushion halo engagement ring with thinner band as shown here from Gabriel & Co. will look nice nesting with a beaded wedding band, a hot wedding jewelry trend we're seeing everywhere.
2. Mixed Metal Rings
Mixed metals – like combining rose gold and white gold as shown here, or yellow gold with platinum – means you will have an engagement ring that will match your favorite everyday pieces in a variety of colors and styles. This is also a great option for those who aren't committed fans of any one type of metal.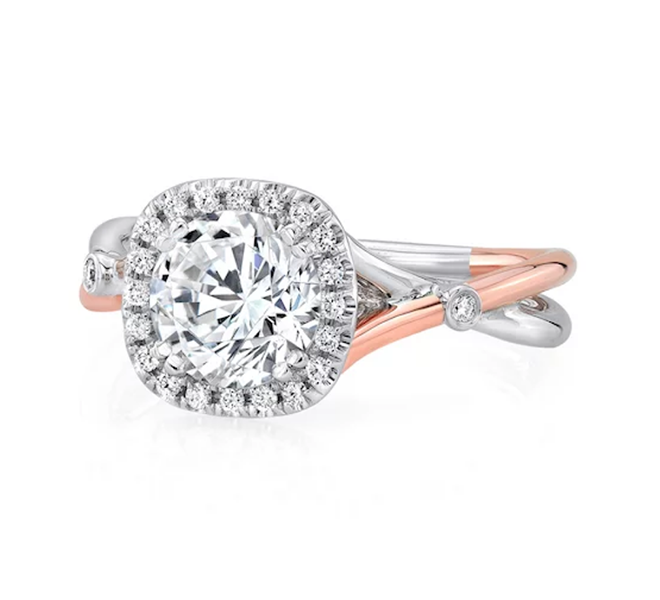 A two-tone split shank ring as shown above is a romantically modern and eye-catching engagement ring setting.
Many wedding band designs also incorporate mixed metals, to match or complement your engagement ring, or other wedding jewelry.
3. Stacking Rings and Unique Wedding Bands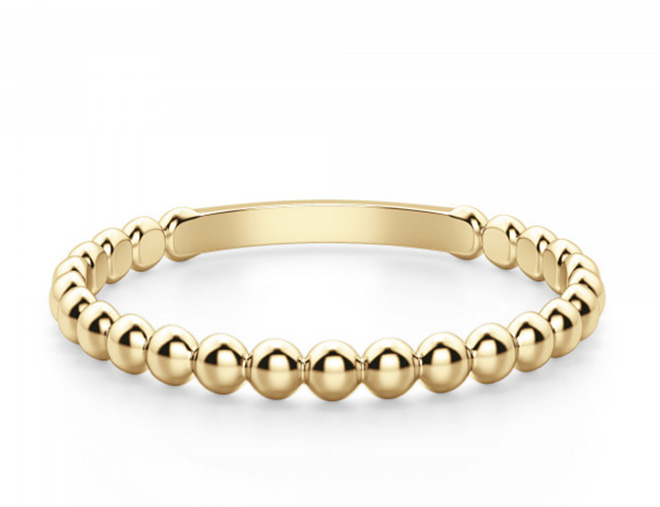 This pretty gold beaded wedding band is on-trend for 2019. The modern yet dainty design will enhance any number of different engagement ring styles; or wear it on your right hand to play off of a gold wedding ring set.
Stacking a series of rings – either mixed and matched as shown above, or with your wedding or engagement ring – is a favorite way on-trend brides and fashion-forward couples are personalizing wedding jewelry. Birthstones, mixed metals, and engraving are some of the ways you can add a nod to your love story.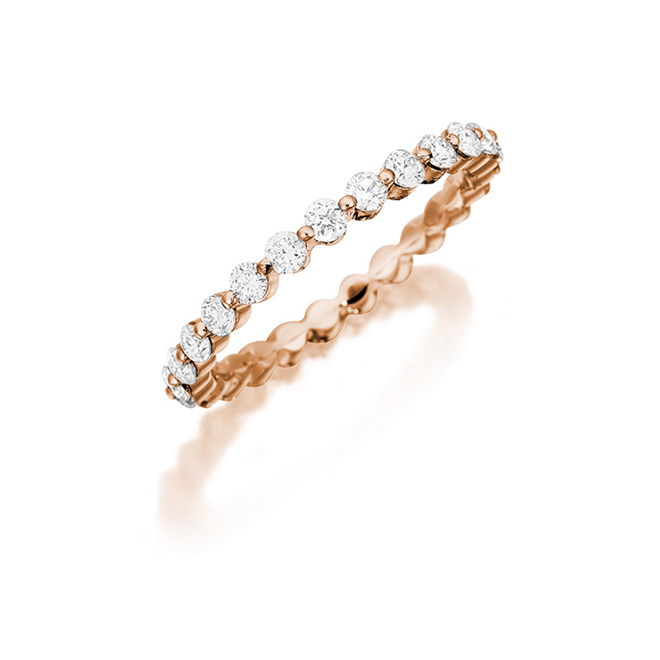 Bubble bands are definitely a current favorite style for stacking this season, and this rose gold and diamond bubble band by Henri Daussi ticks all the boxes for an on-trend ring. Wear it alone or stack it with your engagement ring or wedding band …or both!
We love open band rings like this beauty by Zadok Collection. This style of ring looks great with anything from a little black dress to your favorite pair of jeans. This is a wonderful modern ring option for your wedding band, traveling ring, or anniversary band.