Before their whimsical wedding at The Peach Orchard, it all started in 2016 when Lesly was offered a position at Abercrombie which she turned down due to the long commute. Laziz ironically accepted it while she started work at another location. A year later, their districts combined, and Laziz was asked to fill in for Lesly while she was on vacation. "I needed someone to fill in for me while I was out for two weeks – and out of many, it was [Laziz] who was chosen. [He] should have been gone the day I was back, but they asked [him] to stay one more day…and that's all it took. Timing is everything & it's always been [Laziz]." Lesly says.  
Once Laziz received Lesly's dad's blessings, he had to get creative with his proposal due to the pandemic. Eventually, Laziz proposed at his birthday dinner in June 2020 at Tiny's No. 5, where the couple had their first date.
"We were walking up to the gazebo, and he started with, "You know you're my everything. You are beautiful," and to be honest, I'm not sure what else he said in between that and me saying YES!" "I was in happy tears on cloud nine!" says Lesly.
On September 25, 2021, the couple married at The Peach Orchard, a stunning venue on a historic property in The Woodlands, where 400 peach trees once grew. Lush greenery trailed along the aisle as Lesly made her way to her groom at the altar, where both of their dogs wearing green garlands sat.
The reception was a joyous affair with the newlyweds and guests dancing on a black and white checkered dance floor. The crowd indulged in delicious desserts and took photos in front of a backdrop covered in white flowers. As the evening drew to a close, the couple made their grand exit through an aisle of dazzling sparklers held by their guests. Mr. and Mrs. Baldwin enjoyed a romantic honeymoon in the Maldives.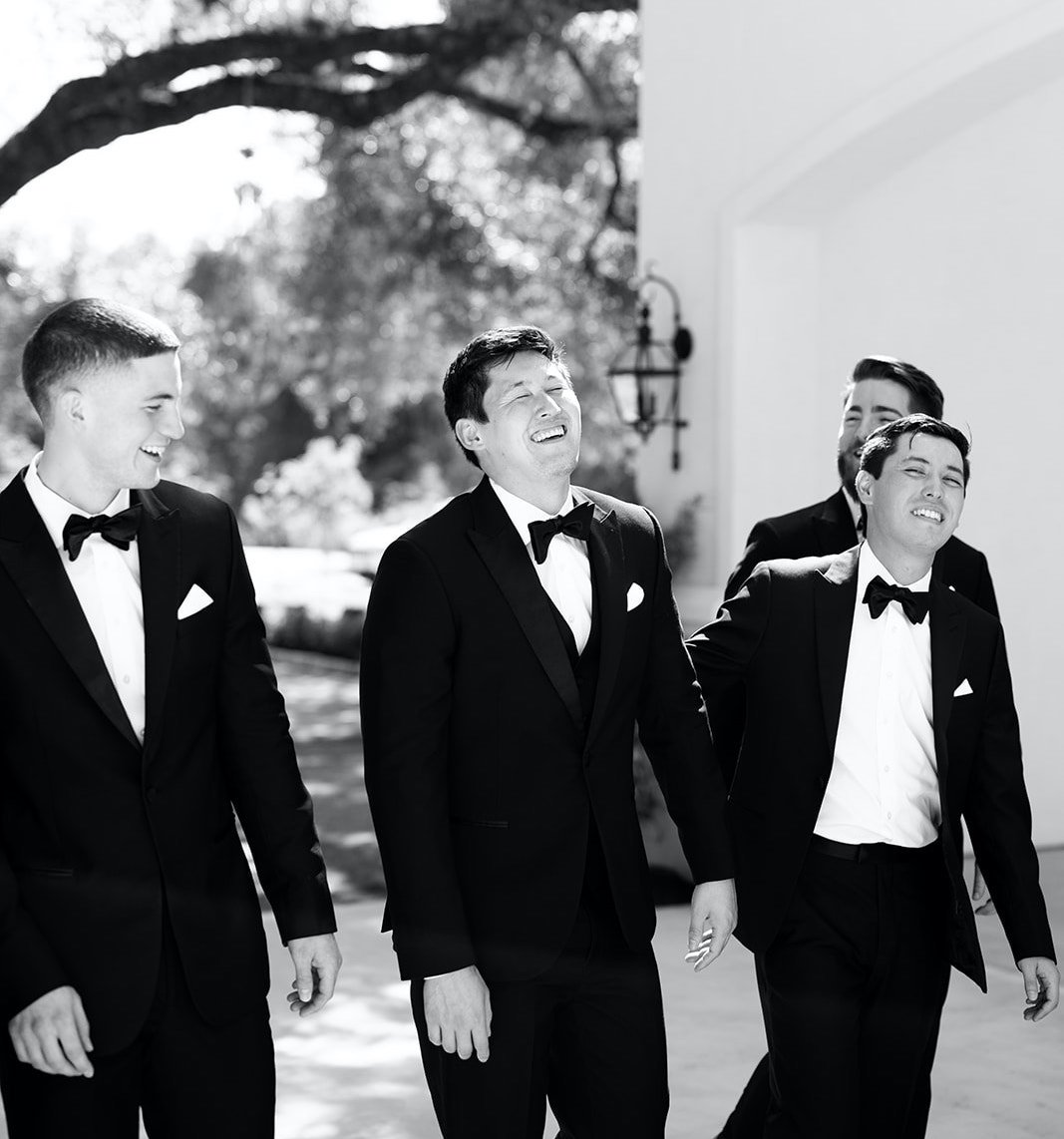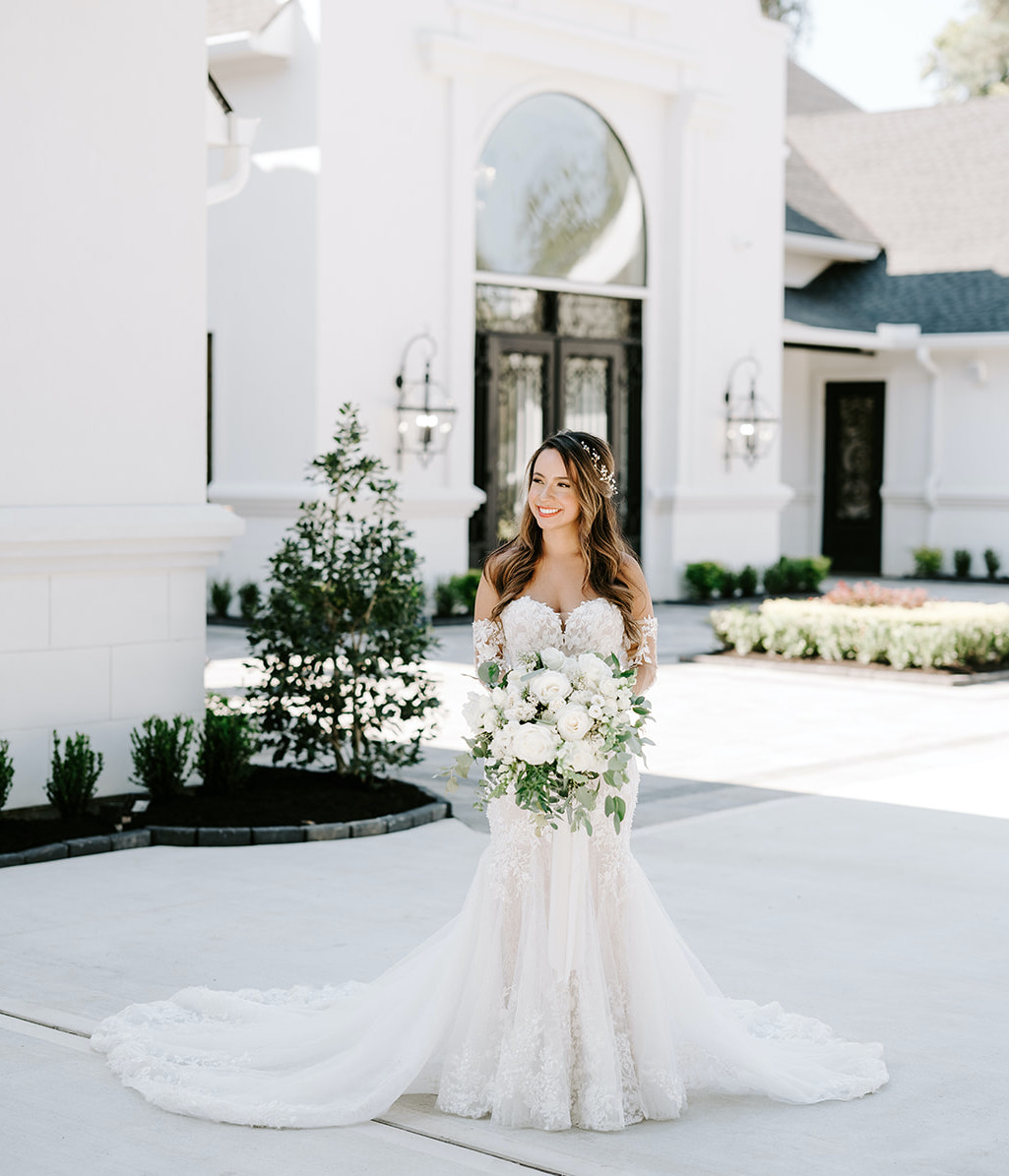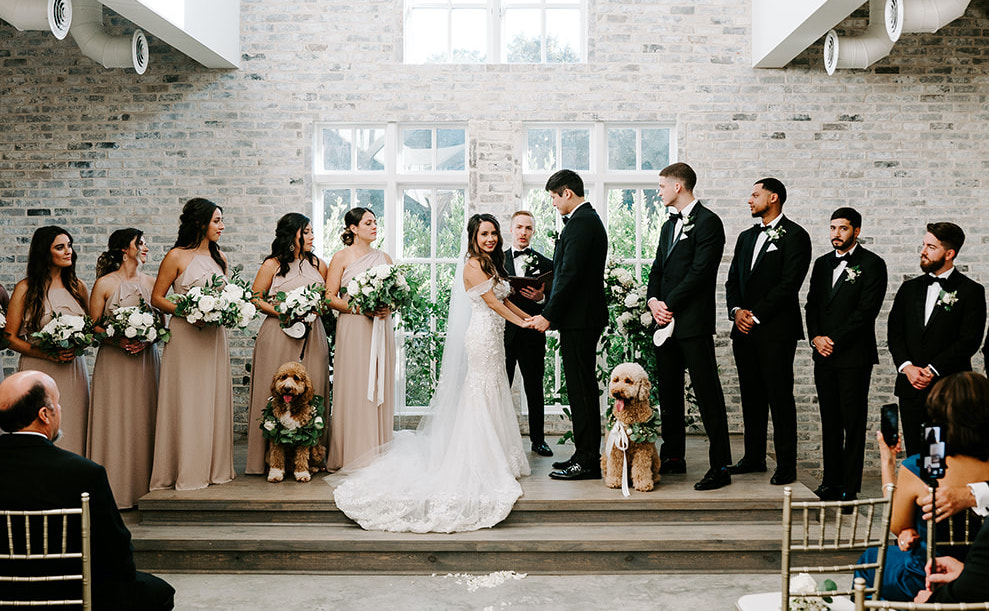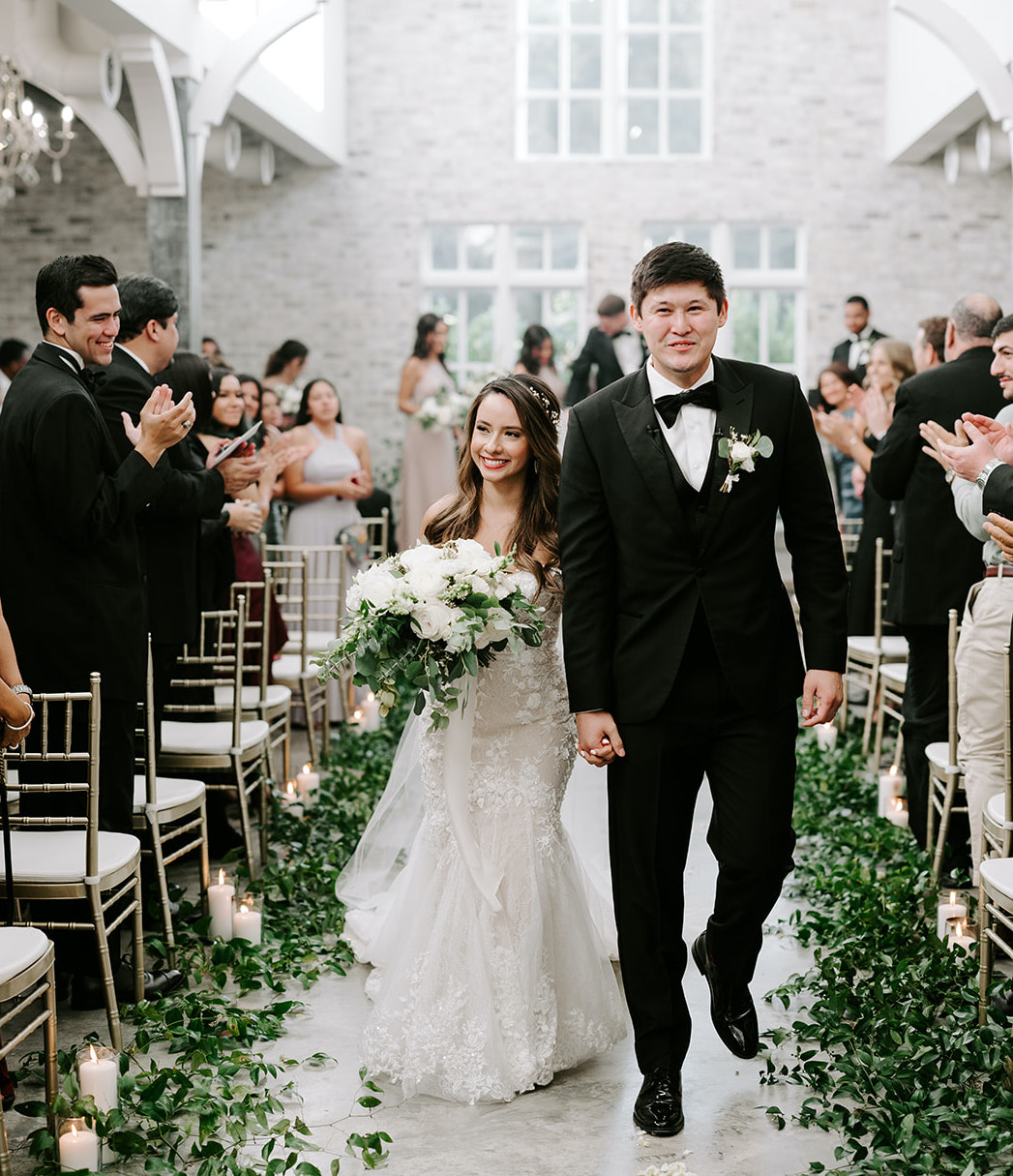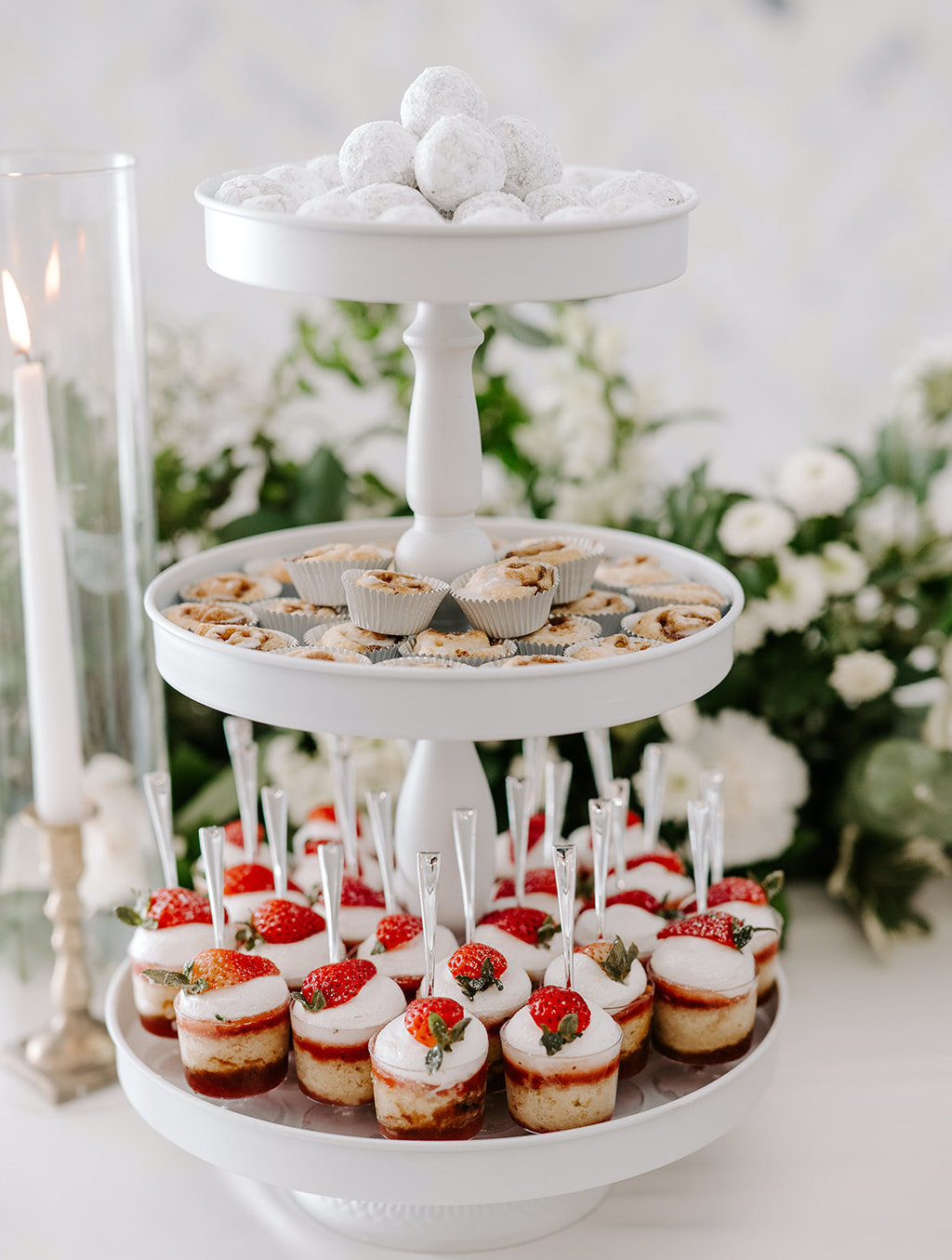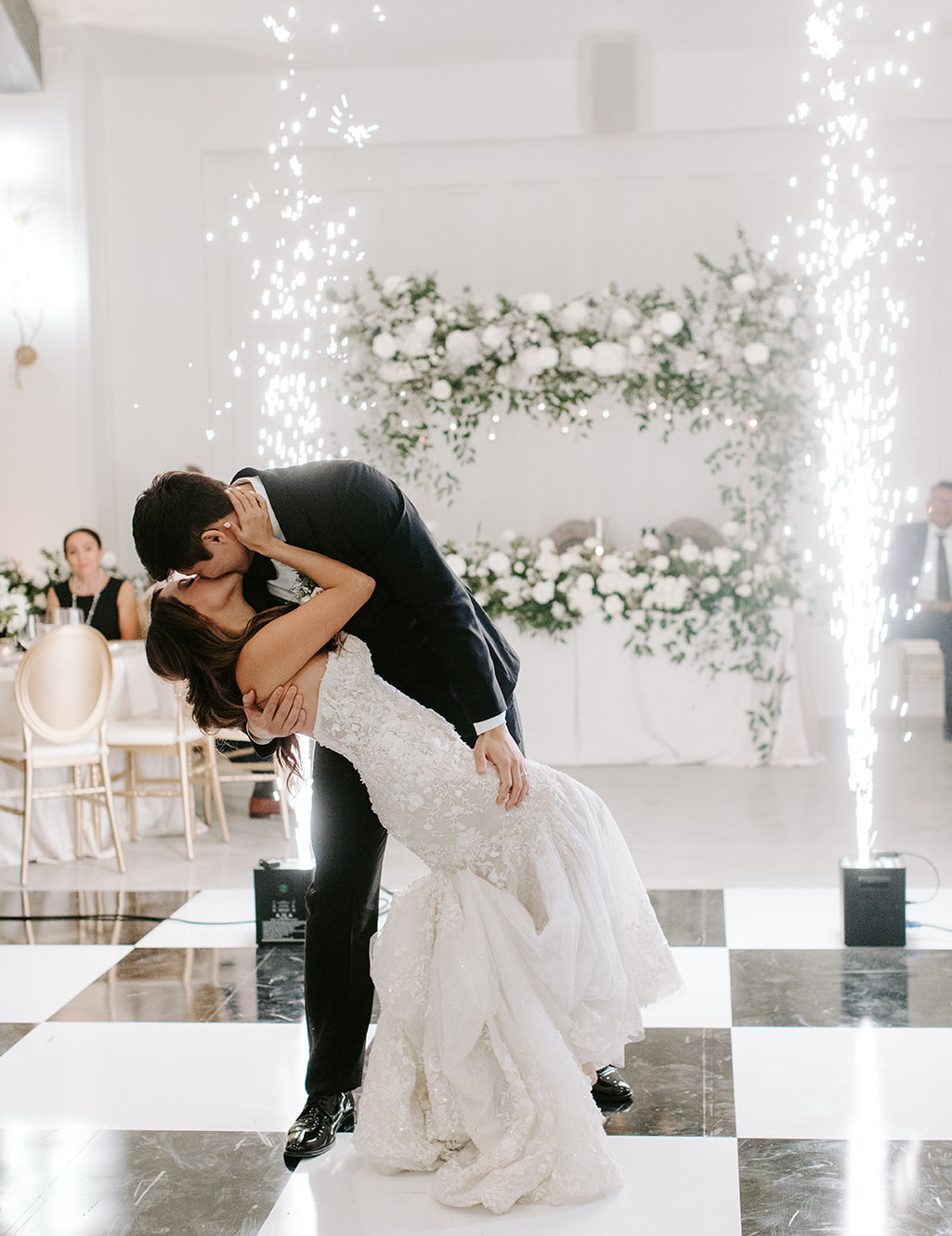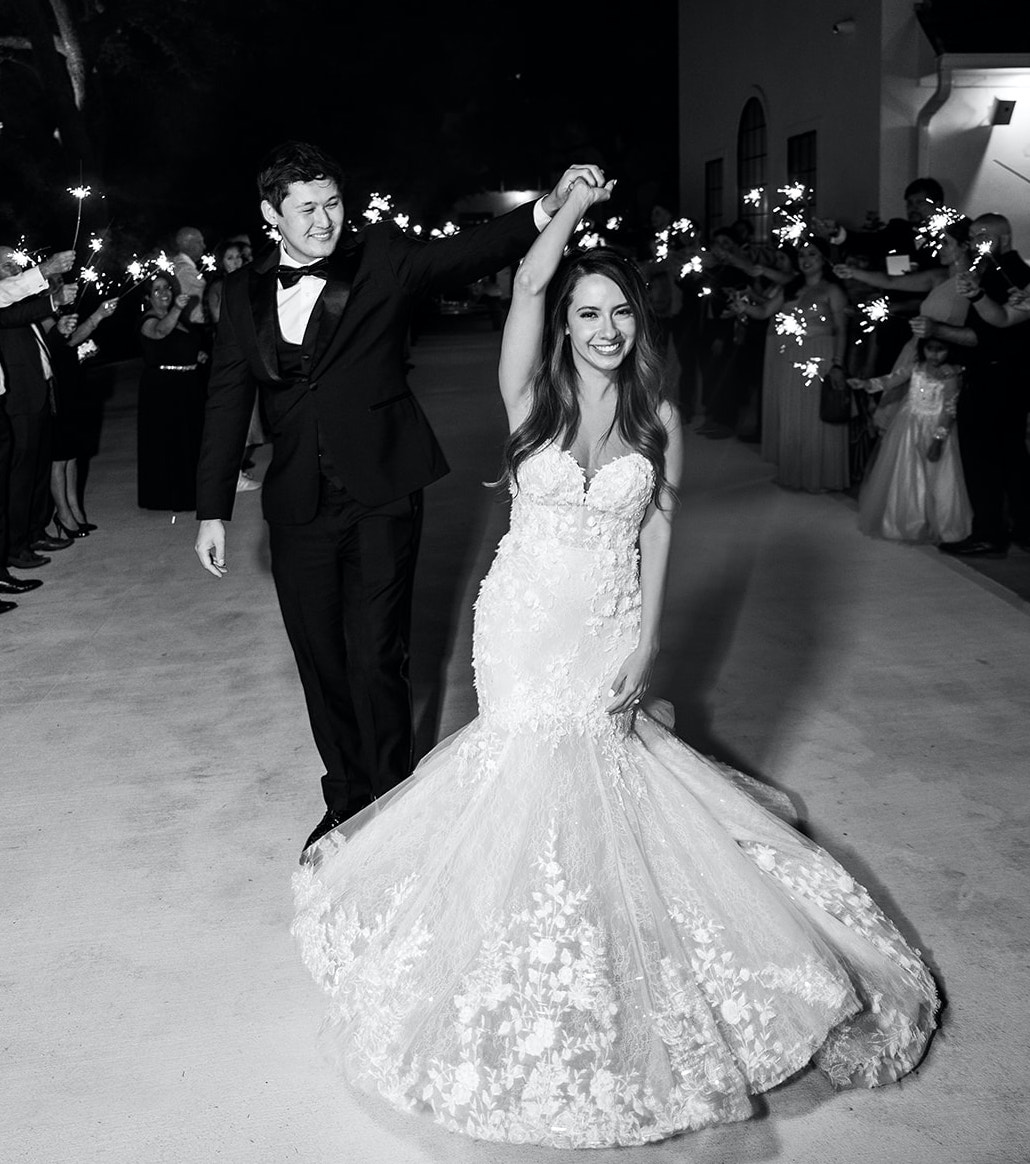 "Ivory Blooms Fill This Whimsical Wedding at The Peach Orchard Venue" Spotlight Weddings in Houston Vendor – Venue: The Peach Orchard
Contributors: Photography: RaeTay Photography / Tammy's Table / Rose and Rae Design / Gringo's / Cakes by Gina / Brickhouse Bridal / Signature Eventx / Sunkissed and Made Up / House of Hough / Alchemy Bake Lab / A Finer Event / Lounge 4 Events / Laced Vinyl ShoppeU