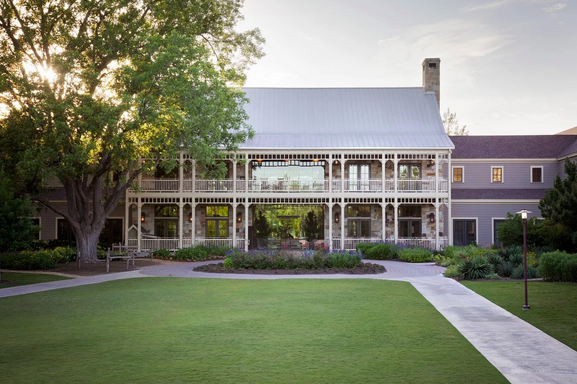 Just about three hours of a drive from Houston, you will find yourself in the serene Texas Hill Country, with vast open skies, a colorful palette of wildflowers and endless sunset views through the rolling hills. The Texas hill country has become a popular getaway destination for Texans and is getting nationwide recognition for the variety of activities and experiences offered, including wineries, hiking, swimming, country music, outdoor concerts, boutiques and country shops, and more. It is no surprise that the simplicity and beauty of the rolling countryside have brought an abundance of wedding venues to the area. Here are the top Texas Hill Country venues on our list that offer a blissful wedding day in pure Texas-style.
Austin
Tucked away in the secluded Austin Hill Country, is the Omni Barton Creek Resort and Spa. The luxurious 4,000-acre resort offers endless possibilities to make your dream wedding come true. Once you arrive, you won't have to leave as the resort has seven on-site eateries, a world-class golf course, a newly added Hill Country Pavilion and a 13,000 square foot spa. Say "I Do" on the Hill Country Lawn, a versatile open space with perfectly manicured lush green grass, perfect for an alfresco ceremony or evening reception under the stars. The newly renovated Darrell K. Royal Ballroom, capacity 420, and the new Brazos Ballroom, capacity 895, are elegant spacious options for extravagant celebrations. Their event management team will make it easy for you to stay organized by giving you a unique complimentary Reservation Link for your guests to reserve their rooms and a rooming list report will be provided to you, showing when your guests will arrive.
Dripping Springs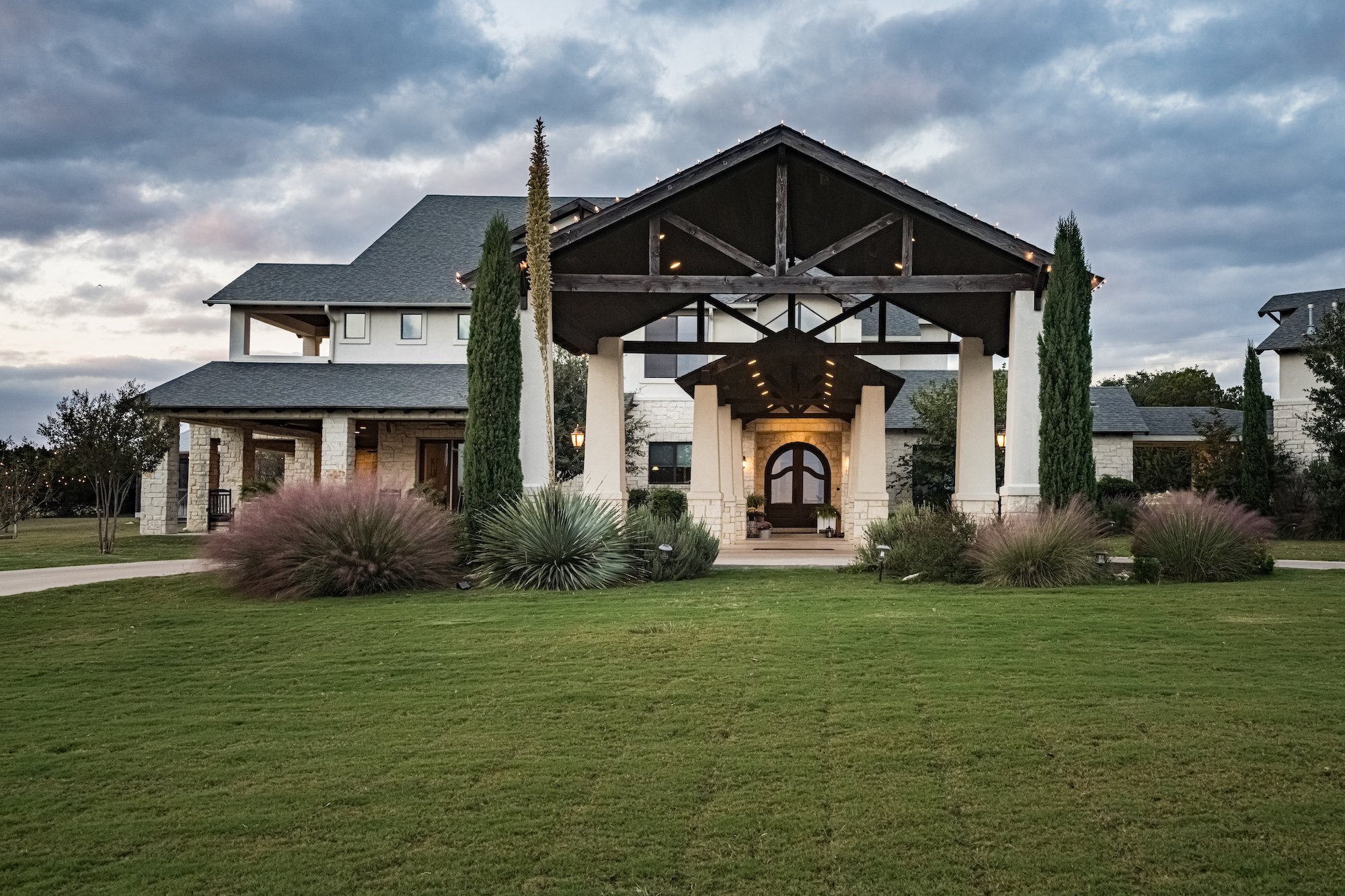 With endless sunsets and the relaxing summery sound of crickets chirping in the evening (hence the name), Cricket Hill Ranch is the epitome of a classic hill country experience. With 13,000 square feet of event space, this venue has multiple options to fit your needs and wedding vision. You could have a rustic wedding in The Barn or have an intimate ceremony on the West Terrace. The venue also offers lots of outdoor space, including a patio, and a ceremony space in front of "The Wedding Tree," a stunning aged Oak Tree that acts as the backdrop of the altar. In addition, the venue offers multiple package options and add-ons, including a DJ, propane heaters or bunkhouse rentals to make your day as seamless as possible.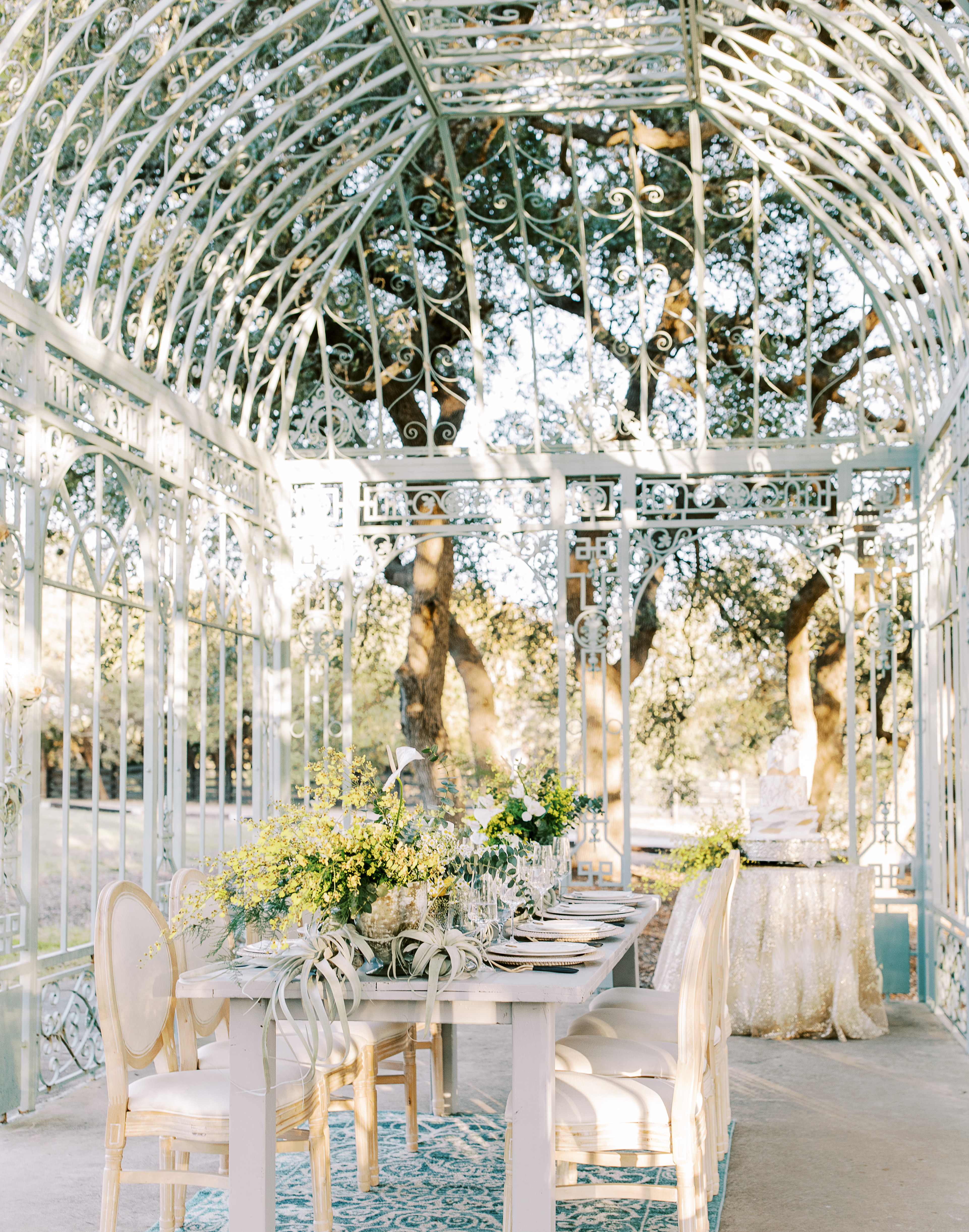 Among the oak trees and the wildflowers, you will find Ma Maison, a venue inspired by French heritage and European elegance, on 23 acres of beautiful wine country. The property provides an array of ceremony and reception sites, both indoors and outdoors. Have a romantic ceremony at one of the three beautiful outdoor sites offering everything from a lake front backdrop to an antique, intricately detailed, French gazebo. And if it rains on your alfresco ceremony? No need to worry, since the covered Trellis also provides a beautiful backdrop! The venue's newest addition is The Chapel, designed to feel like a quaint church in a Provencal town while still allowing up to 300 guests to sit comfortably in the re-homed church pews. Conclude the celebration by waltzing the night away in the Great Hall, a 4000 square foot space adorned with crystal chandeliers, a lovely fireplace and private alcoves including a balcony.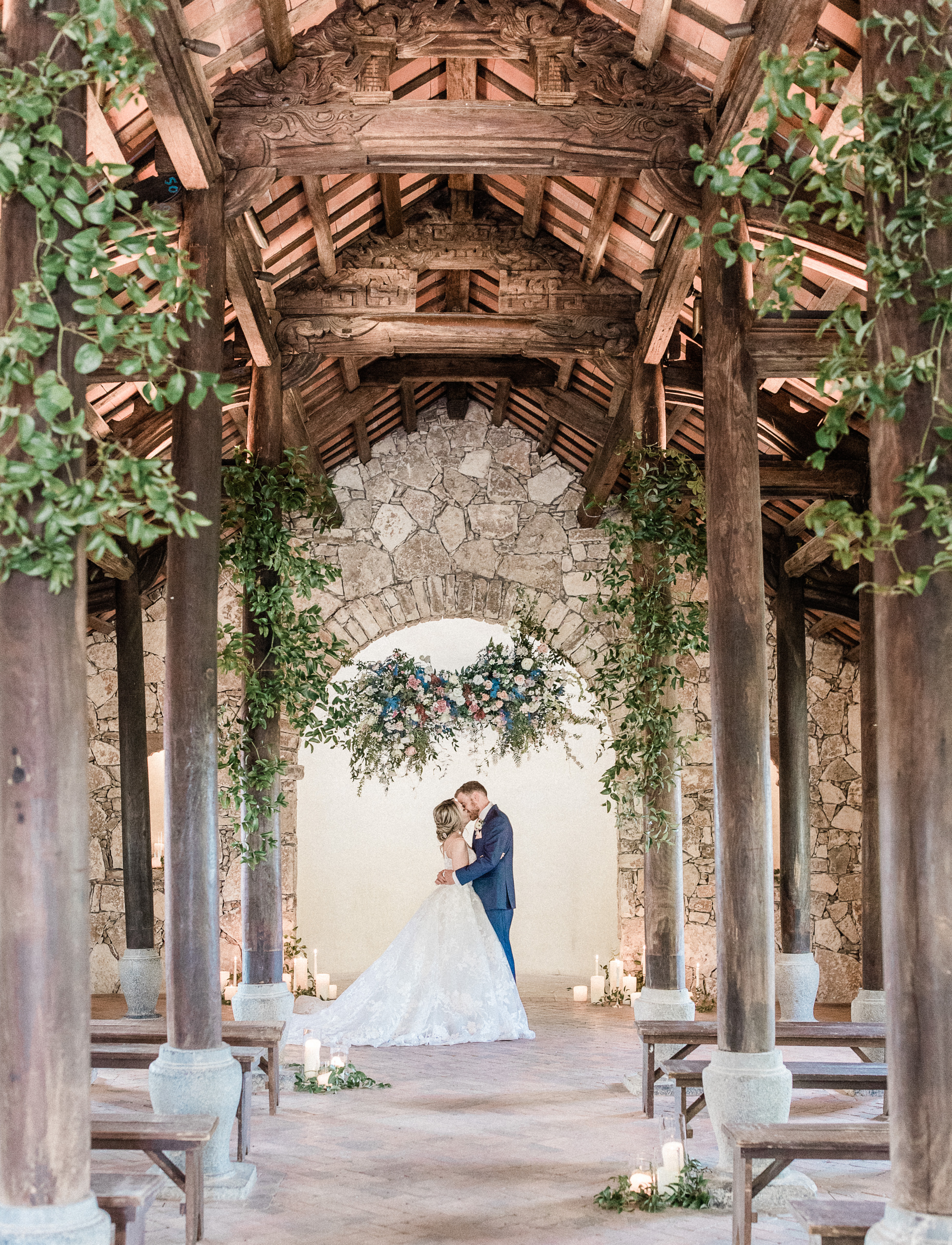 The moment the gates open to Camp Lucy, you will be immersed in idyllic setting of 289-acres of rolling hills, historic buildings and several unique wedding venues. The property is rich in history, with some buildings dating back to the 18th century. Camp Lucy offers four picture-perfect settings for your dream fairytale wedding. Get married under the sun-dappled branches of ancient oak trees at Sacred Oaks, or opt for Camp Lucy's newest venue, The Vineyard, which includes an 88-foot Savannah Sperry Tent, a bistro-lit aisle and scenic vineyard views, making it feel you've been transported to Tuscany. For rustic weddings, Whit's Inn offers a chic country aesthetic with barn wood walls, an outdoor deck with a canopy of branches dripping with twinkle lights and wonderful views of Onion Creek. After a night of dancing and celebrating, Camp Lucy offers several luxurious overnight lodging options for your guests to relax and soak in the scenery.
Bastrop
Hyatt Regency Lost Pines Resort and Spa makes the saying "Everything is bigger in Texas," ring true with its 300,000 square feet of wedding spaces. From in-house event planning, customizable catering, and picture-perfect views, the resort will make your wedding day feel like a vacation. Have your ceremony on the driving range of their 18-hole, award-winning golf course or walk down the aisle at the Amphitheater, which seats up to 400 guests and overlooks the Colorado River. For an indoor-outdoor feel, the Wildflower Pavilion or LBJ Pavilion are great options offering roomy patios, fireplaces and more. At the Hyatt Regency Lost Pines Resort and Spa, you will truly be immersed in Texas hill country nature and have an unforgettable wedding with Texas flair.
Have a southern wedding at The Mansion at ColoVista. This historic colonial-style mansion sits on 700 verdant acres, offering couples breathtaking views of the Colorado River and all the modern amenities essential for a seamless and stress-free wedding day. The detailed interior of the mansion accentuates the venue's charming character with hand-painted wallpaper, crystal chandeliers and beautiful wood embellishments in each room. Customize your wedding decor by going through the venue's decor closet, which houses an array of chic rustic to elegant pieces to add a special touch to your reception or ceremony. The property also offers cottages, so you can fully absorb the stunning surroundings and make your wedding into a weekend you will never forget.
Wimberley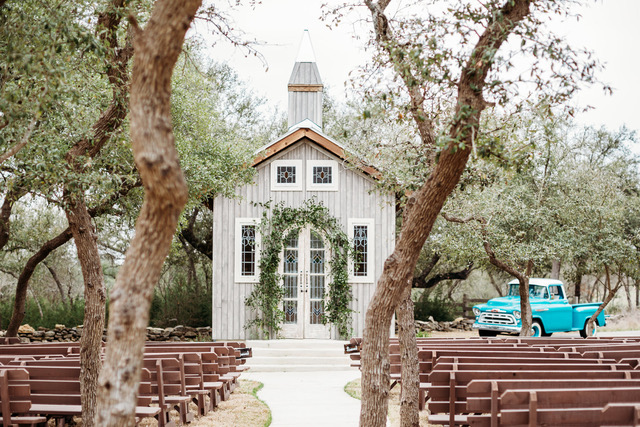 In the heart of the Texas Hill Country, Firefly Farm offers incredible views of the rolling hills and stunning sunsets. Whether you want a large alfresco or a rustic barn wedding, you could have the best of both worlds at this venue. The property has several amenities, including The Big Red Barn with 6000 square feet of reception space, a rustic chapel and even charming cabins for your guests to stay in during your wedding weekend. The Firefly Farm staff will help personalize your event with fun setups and convenient services, including a movie night on the lawn, parking lot shuttle services and even a blue 57′ Chevy truck as the perfect photo backdrop for your guests.
San Antonio Area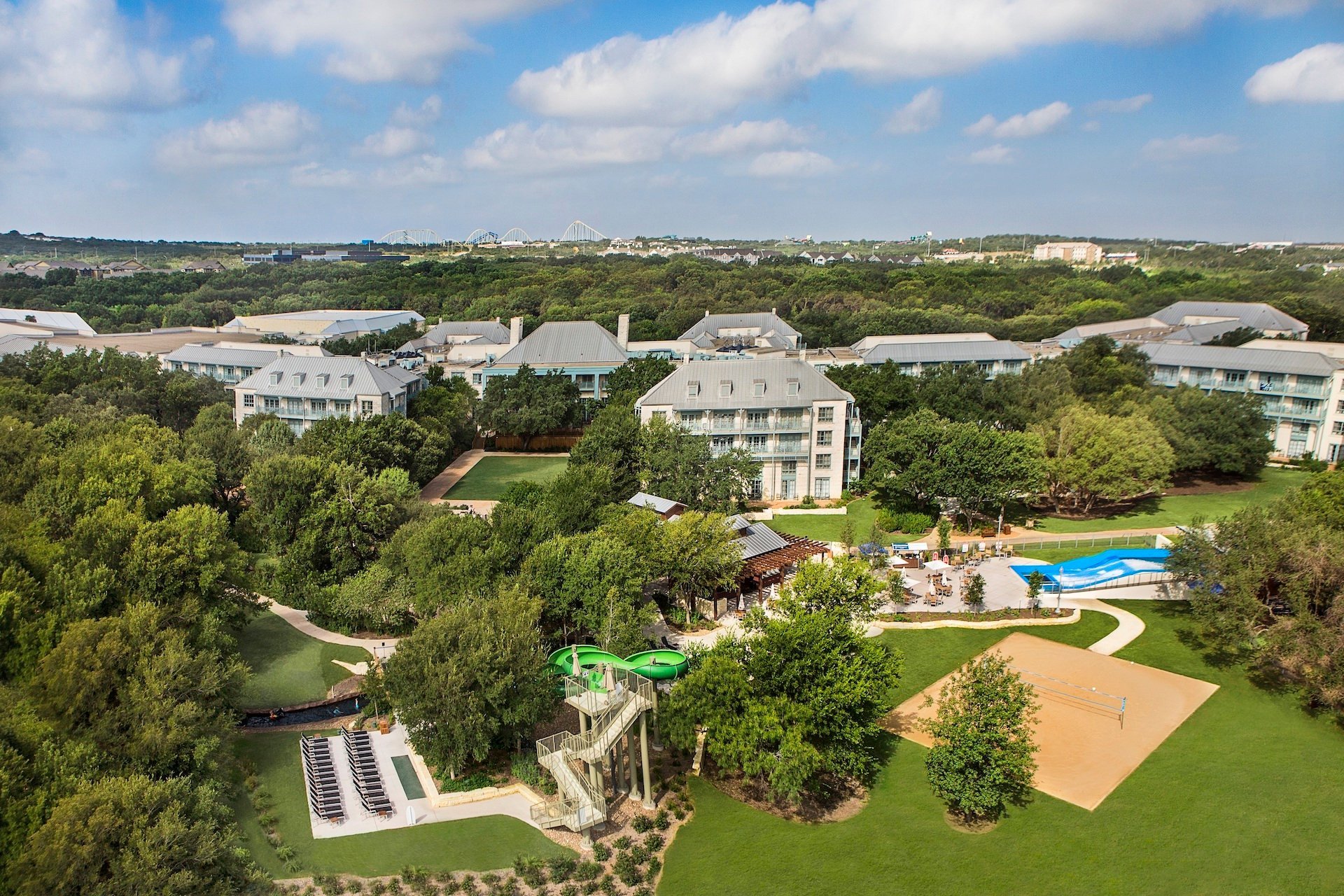 For couples who love to stay active and entertained, the Hyatt Regency Hill Country Resort and Spa is a wonderful option for your wedding day. From a spa day for the bride and her girls to free golf for the groom and his group, to a 5-acre water park, you and your guests will have plenty to do and simply won't want to leave. Say "I Do" at Henry's Hollow, the resort's most unique outdoor venue for up to 200 guests with twinkling lights on the oak trees. For larger weddings, the updated Rogers-Wiseman Pavilion is an 8,800 square foot space that has the cozy feel of an indoor venue, while offering views of the hill country through the floor to ceiling windows. Another option is The Luckenbach Pavilion, a covered outdoor pavilion with a fireplace, that overlooks the ninth and 18th greens of the championship golf-course. Turn your wedding festivities into a long weekend, as the resort offers special guest room rates. Hyatt Regency Hill Country Resort and Spa will make your wedding experience both enjoyable and memorable.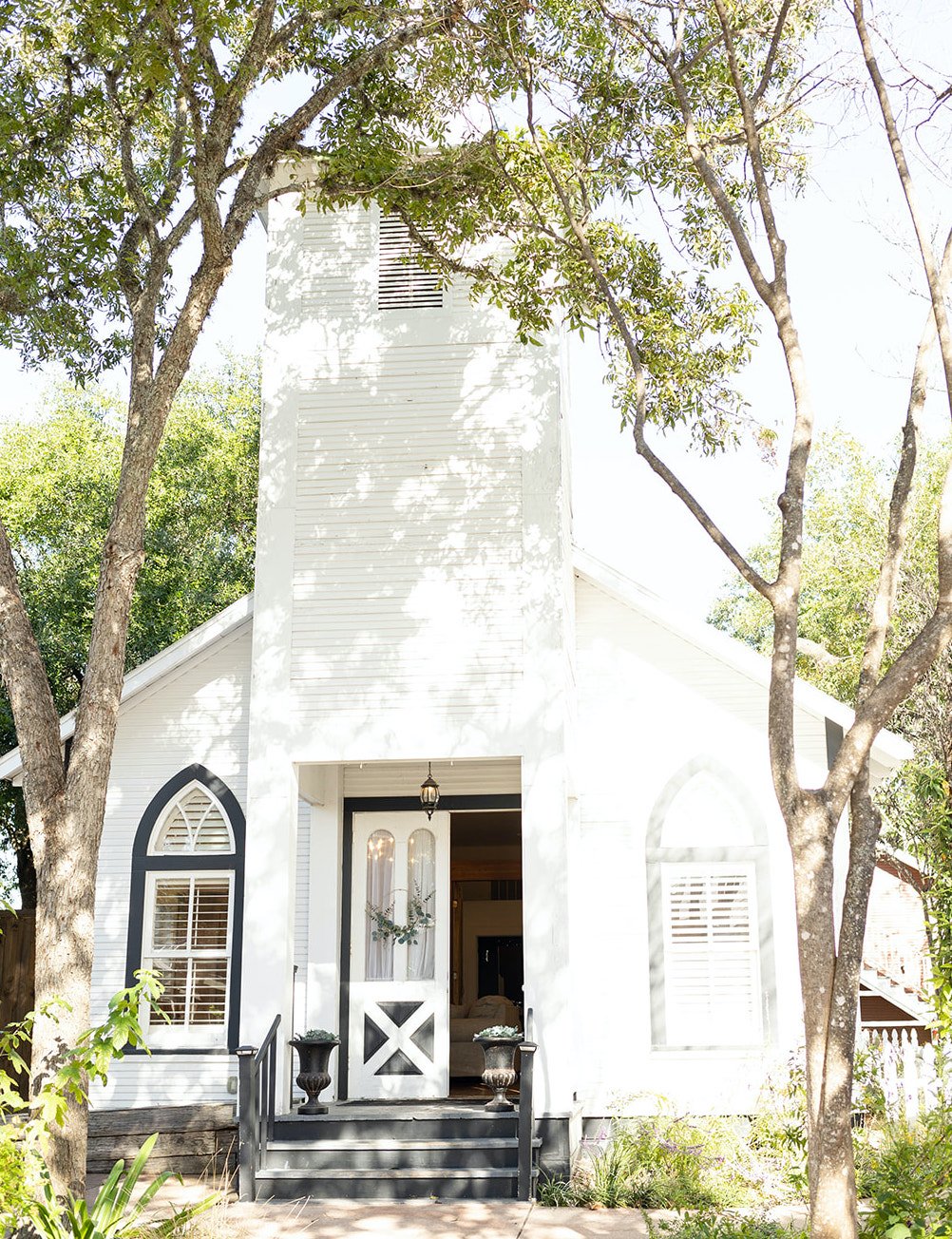 Boasting 160 years of rich history, The Kendall Hill Country Inn is an ideal choice for couples seeking a one-of-a-kind wedding experience. The property is a stone's throw to boutiques, delicious dining and breweries, making it a perfect destination for couples and guests. The property can easily host an entire weekend of celebrations, including rehearsal dinners, bridal showers or farewell wedding brunches. Couples can choose from three event spaces, including an elegant reception hall for up to 250 guests, a creekside ceremony site and a lush 1800's style courtyard complete with twinkling lights. With over thirty uniquely decorated guest rooms, the venue can accommodate couples and their out-of-town friends. The Kendall is a timeless and classic hill country venue with the versatility of a large resort and the experience and intimacy of a boutique hotel that will have your guests raving for years.
Contributors: BK Design Photography / Divine Radiance Photography