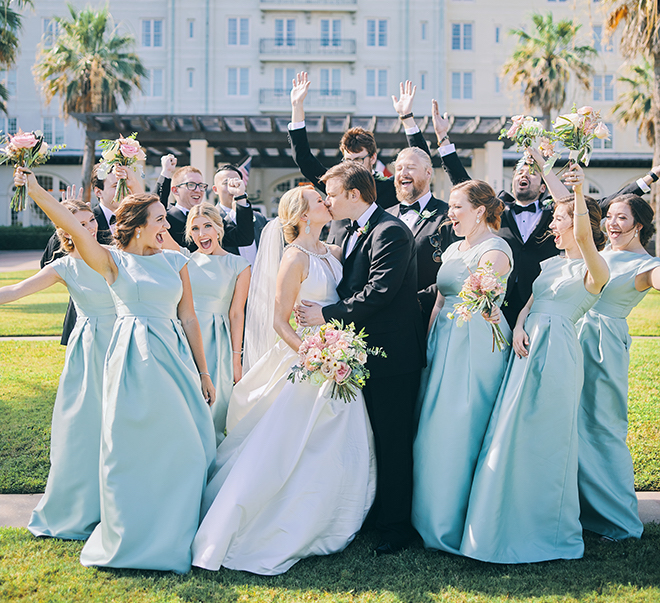 Church brought Lauren, an introvert, and Paul, an extrovert, together. A romantic proposal while hiking up Enchanted Rock, during which the bride jokes they were "Sharing puns about getting an 'enchanted rock' on Enchanted Rock," sealed their relationship. "I knew from the moment Paul gave me that side hug over two years ago that we were meant for each other. I am so grateful to call him mine for the rest of our lives!" As Lauren and Paul set out to plan their wedding, the couple faced an unexpected obstacle on the road to their wedding day: the Coronavirus pandemic. After having to cancel their original church and reception venue, all hope seemed lost until Paul called his step-grandfather, who had built a church in Galveston over 40 years ago. "He graciously opened the doors of his church for us and also officiated our wedding," says Lauren. From there a new celebration was planned and after a whirlwind three weeks of re-planning, the couple's dream Houston wedding became a Galveston wedding reality.
At last, Lauren and Paul pledged their love amidst 70 guests. "Even with six feet spacing between them, our guests felt near to our hearts," says the bride. The intimate celebration continued at Hotel Galvez & Spa's Music Hall for a sunny afternoon reception. The decor was soft and elegant, with a delicate palette of sage, pink, peach and cream. Notes the bride: "The bright tropical landscape with the classic vintage architecture was a gorgeous backdrop for a day that Paul and I will never forget." After heartfelt speeches and dining on filet mignon with roasted asparagus, the newlyweds made their grand exit along the Seawall at sunset. "Although our wedding ended up being nothing like our original plan, it was a beautiful, joyful day."
We're so happy that everything worked out for newlyweds Lauren and Paul and delighted to share their elegant and intimate daytime wedding at Hotel Galvez & Spa. Congratulations, Lauren & Paul!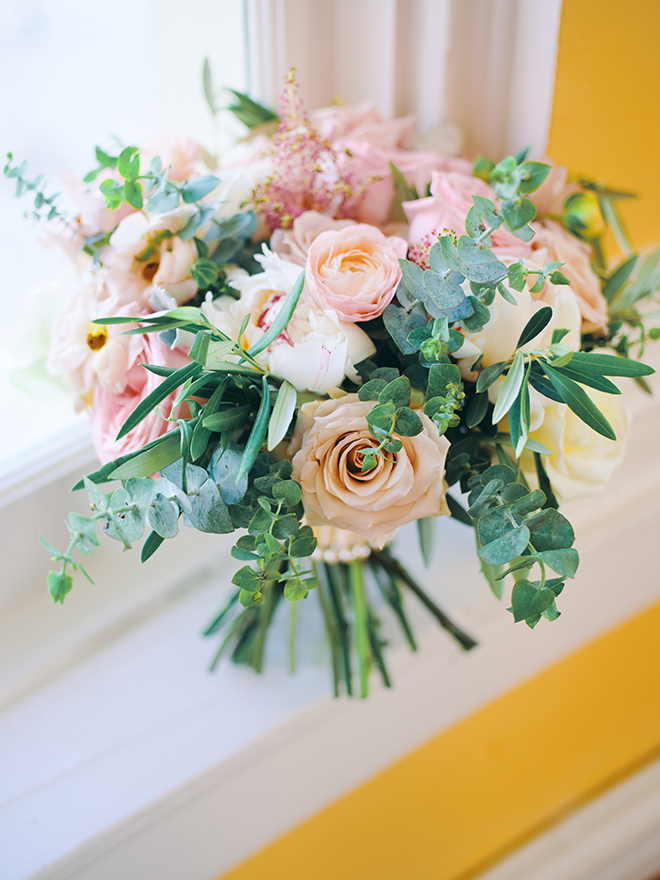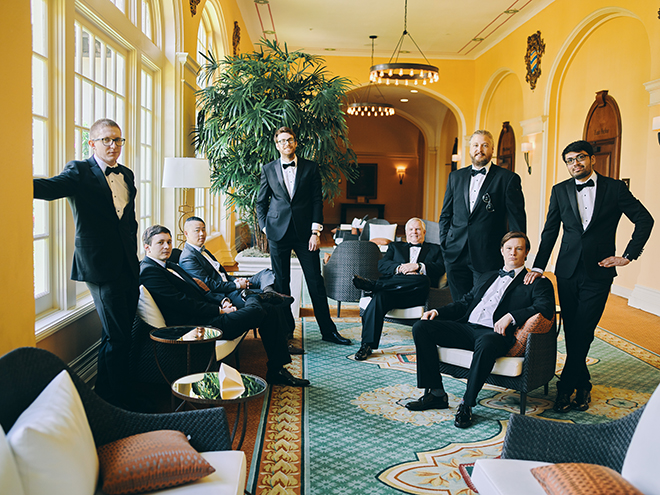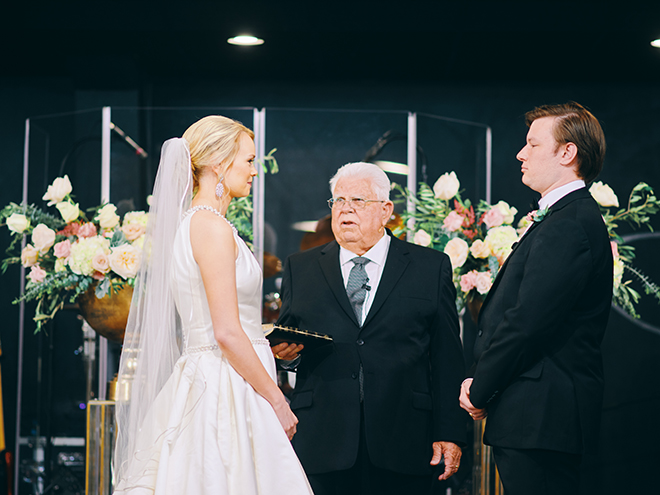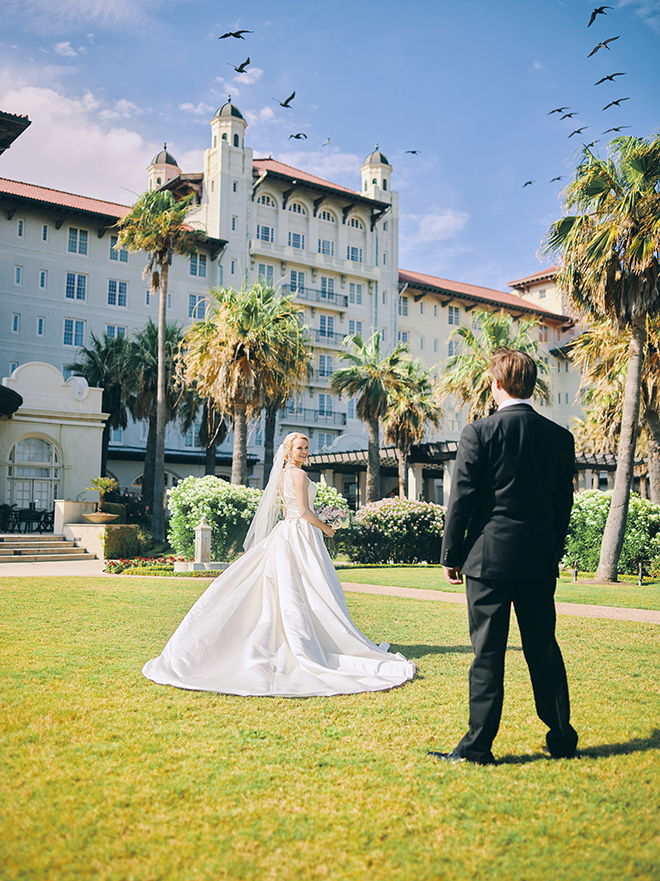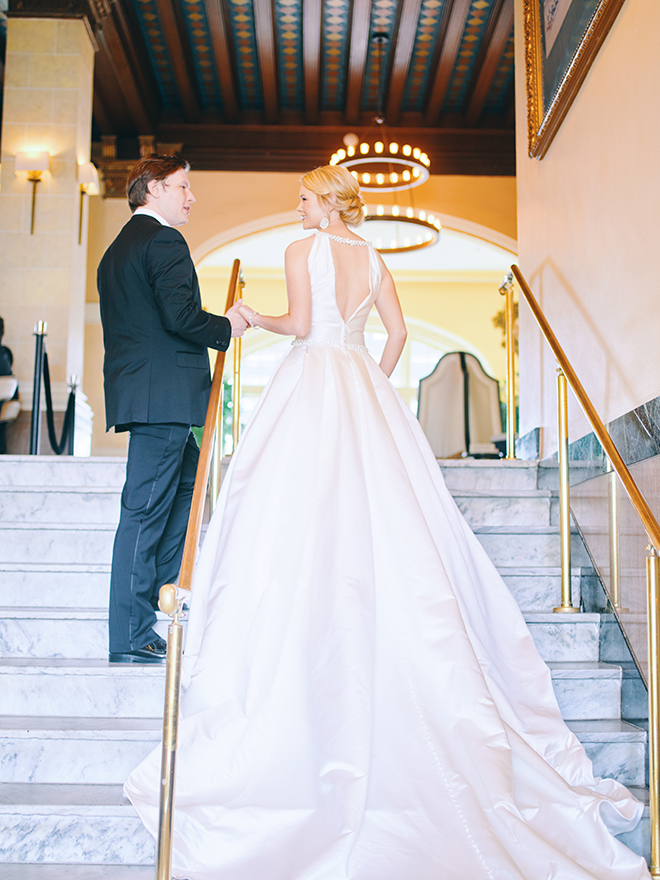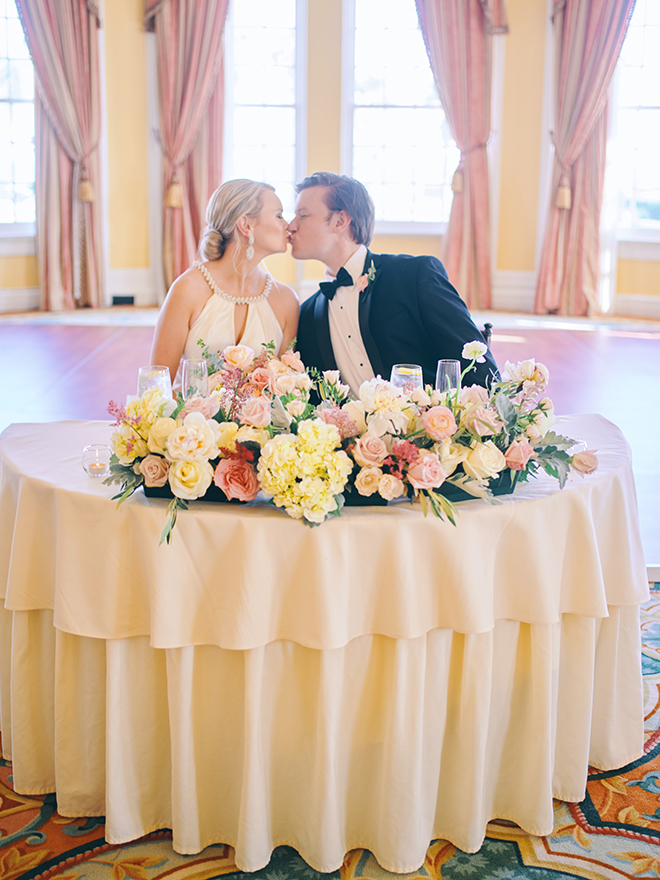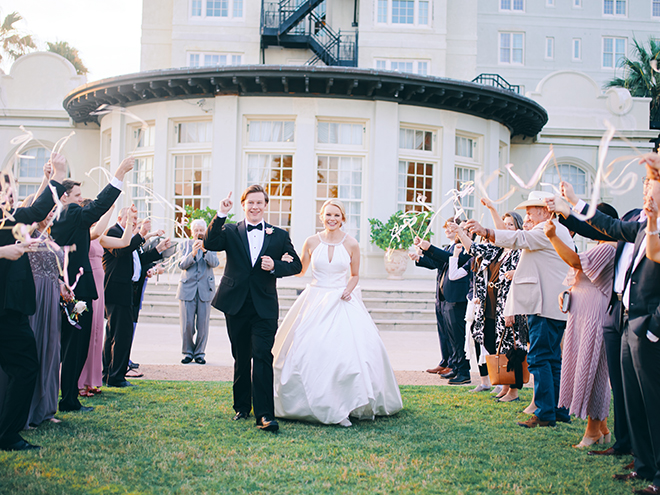 "Elegant And Intimate Daytime Wedding At Hotel Galvez & Spa" Spotlight Houston Vendors – Reception Venue + Caterer: Hotel Galvez & Spa
Contributors: Photography: Civic Photos / Reverent Wedding Films / Cakes By Gina / Bella Luna Event Planning / F. Dellit Designs / Adorne Artistry / Ventura's Bridal Fashions / Bedford Gold & Silver Exchange