There is something special about receiving a custom piece of jewelry, whether you created it for yourself or it was a gift from a special someone. Erin Flynn of Erin Flynn Fine Jewelry is passionate about creating custom pieces and experimenting with different textures, gems and stones to make unique and one-of-a-kind jewelry. Keep scrolling to read more about her stunning work.
WIH: Tell us about yourself! How long have you been a designer? What inspires you to create your art?
EF: I have been designing and making jewelry for 20 years. I fell in love with the art in my 20s and started designing pieces for friends and family, eventually developing a line of jewelry sold in local boutiques and featuring national and pop culture magazines such as People, US Weekly, Southern Living and others. I have always been obsessed with the interplay of design and beauty. There is something magical about diamonds, gemstones and jewelry. Helping people create their jewelry wardrobe brings them joy, and myself joy, so my inspiration is the satisfaction of being able to do what I love for a living while making a difference in people's lives and happiness.
WIH: When did you start your business? Tell us about your journey to where you are today.
EF: Before launching my jewelry line, I spent a successful career in corporate development and investment banking, but deep in my core felt as if I wasn't doing what I was meant to do. I found myself up at midnight making jewelry when, during that chapter in my life, I should have been doing just about anything else. Eventually, I reached a point where I was ready to take a big risk to chase my dreams, so I left my corporate life and went to work for Tiffany & Co. and Cartier to learn the industry from the ground up, providing me with the experience and confidence to turn my lifelong hobby into a viable business. It was one of the boldest decisions in my life and, looking back, one of the best decisions I've ever made.

Photo Courtesy of Erin Flynn Fine Jewelry
WIH: What makes Erin Flynn Jewelry unique?
EF: I have a classic and timeless style, but I like creating pieces that have a modern take on traditional designs. For example, textured jewelry has been around since the 19th century, but I didn't see much jewelry made with different textures in the same piece. I also wanted to showcase the versatility of gold and enjoy working with rare metals, gems and stones. I especially love taking someone's vision or even a favorite stone and making it come alive in a piece of jewelry – in turn, that piece takes on a new meaning for the wearer in a way they couldn't have imagined. I also want to make custom jewelry accessible to a broader audience. So many people don't know how to get everyday pieces exactly as they want or even that such a service is available to them. That's where Erin Flynn Fine Jewelry shines and differentiates itself.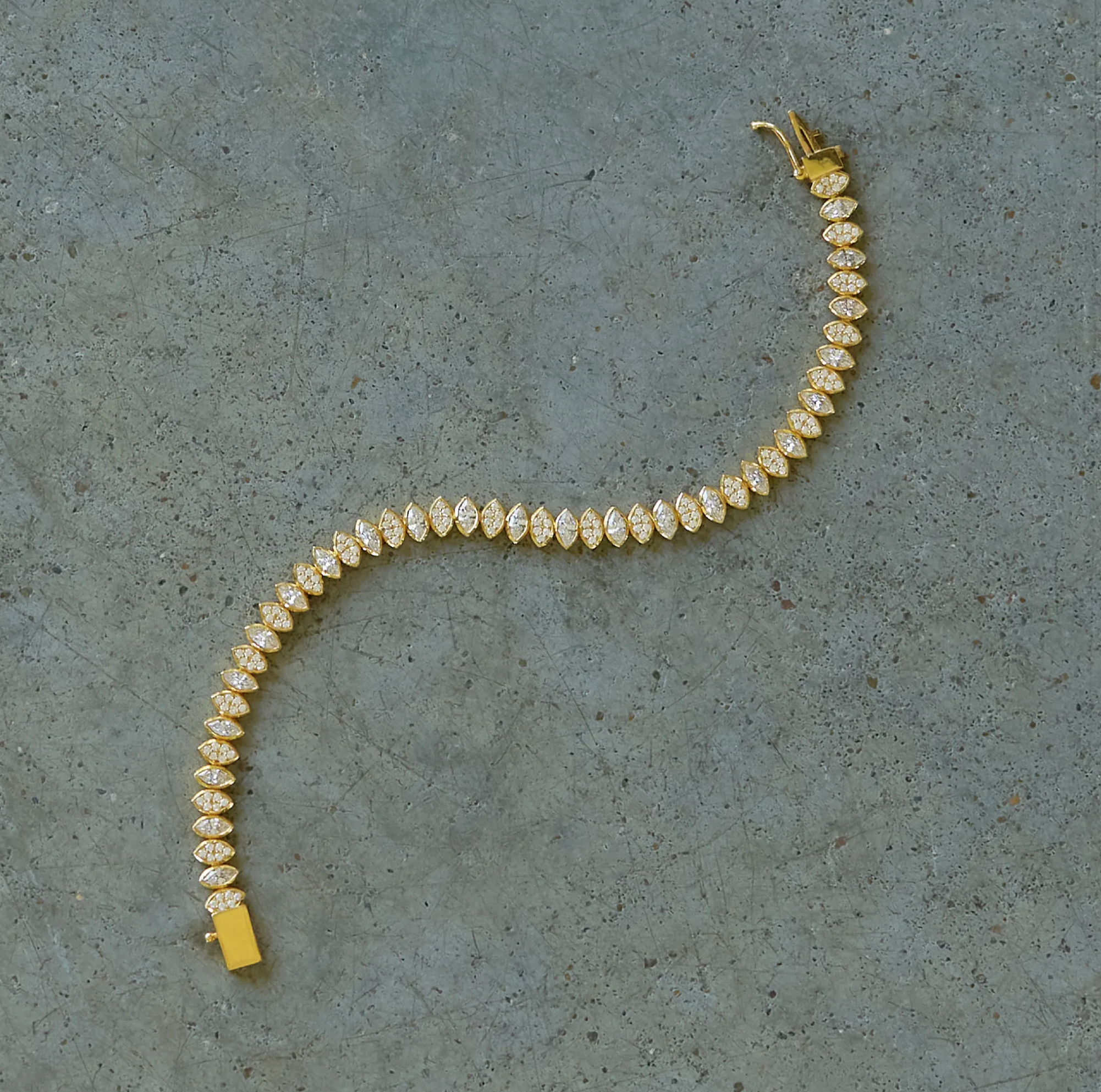 WIH: Do you have a favorite piece or collection? Tell us more about it!
EF: Having a favorite collection is kind of like having a favorite child – impossible to choose! But I have a special place in my heart for our Megawatt Collection because that was the first collection I designed. I looked at many diamond rings and pendants and noticed that the diamonds usually surround the main stone as a halo, so I began thinking about using the same diamonds in a more modern way. The Megawatt Collection is about using larger diamonds next to smaller, pave-set diamonds in an alternating pattern for maximum brilliance. But again, I love all of our collections and wouldn't put my name on anything I didn't think could stand on its own in terms of quality, originality and ability to stand the test of time.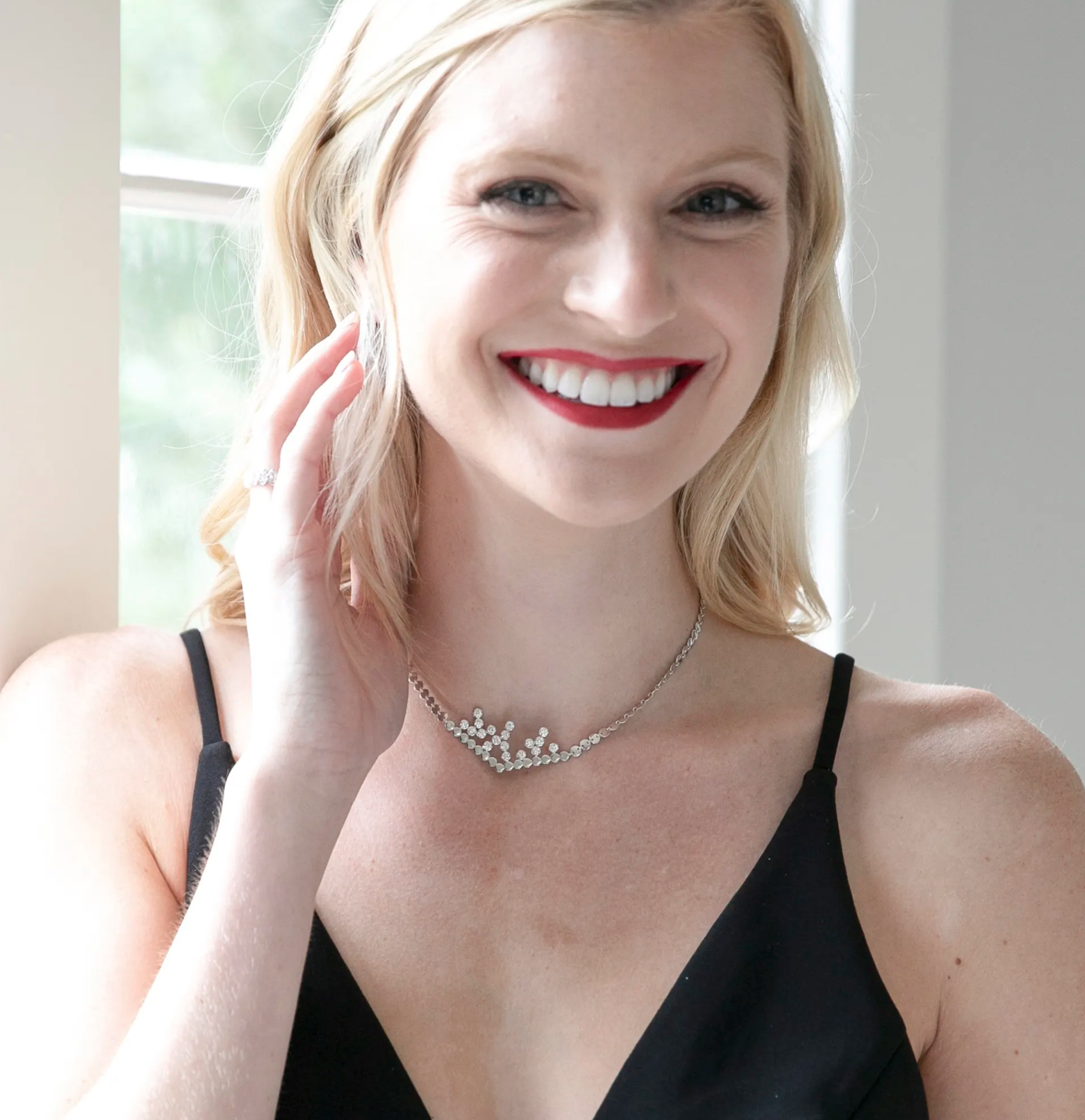 WIH: What can a client expect when they reach out to you? What is the custom jewelry process like?
EF: What I love most about what I do is helping my clientele imagine, design and create a well-considered jewelry wardrobe that reflects their personal style, interests and passions, working with them every step of the way. Understanding each client's unique needs means nurturing a relationship versus completing a transaction, which is ultimately represented in the quality and meaning associated with each individual piece.

But not every client comes with a crystal clear idea of what they are looking for and benefits from perusing our collection offerings to narrow their search, spark an idea or simply understand what is available to them in the boutique fine jewelry market. In many cases, clients will find just what they are looking for in one of our signature lines; others will want to build on an existing piece and 'make it their own' – that's where the customization elements of Erin Flynn Fine Jewelry make it a perfect partner for those who are looking for that level of insight experience and expertise. In every instance, I want the buyer to feel engaged so that the final product is something they adorn and adore for years to come.

Photo Courtesy of Erin Flynn Fine Jewelry
WIH: What's your advice for new brides or grooms?
EF: My advice for new brides and grooms is to make the jewelry personal. If you take the time to think through and consider exactly what you want and how the jewelry reflects both your individualities and your collective bond, the jewelry itself can be a statement of everything that brought you together and a reminder of what you value most – which is, of course, your timeless and enduring love and partnership in your journey together. I think you'll find it's worth it – and more.

Visit Erin Flynn Fine Jewelry for more information and to get some of your own custom pieces.
"What We Love About Erin Flynn Fine Jewelry and Her Custom Pieces" – Spotlight Weddings in Houston Vendor – Erin Flynn Fine Jewelry