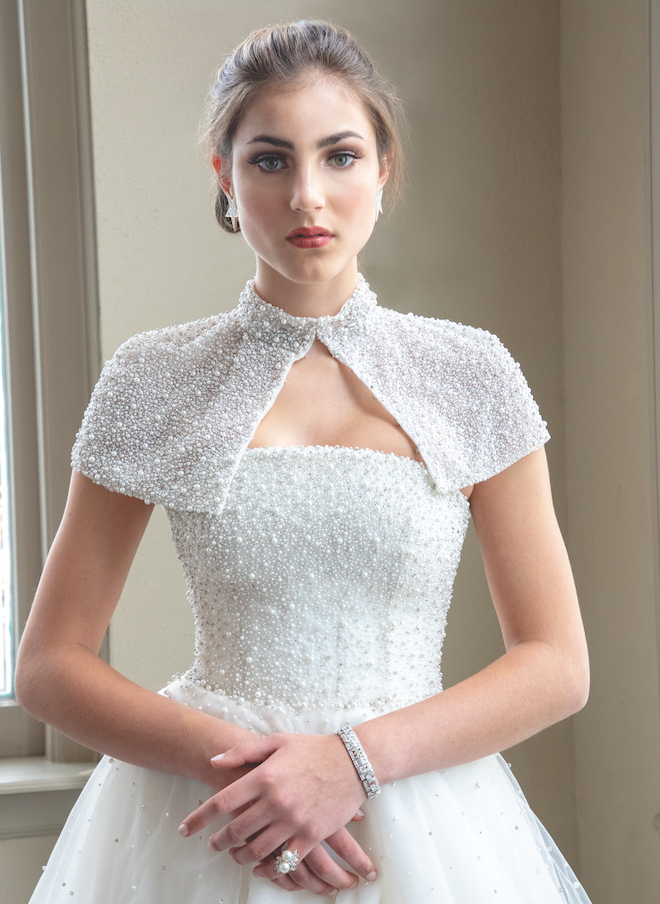 People say diamonds are a girl's best friend… but pearls have come into their own as a contemporary bridal favorite. With their timeless elegance and versatility, pearls are appropriate for almost any occasion, especially your wedding day. Add a classic touch to your wedding look with these five unique pearl bridal jewelry pieces.
Why only have one strand of pearls when you can have an entire collar of them? Inspired by the shape of a bow, and resembling calm waves with its soft curves, Mikimoto's "Jeux de Rubans" is the perfect choice for brides who are looking for a statement necklace with a feminine, delicate vibe.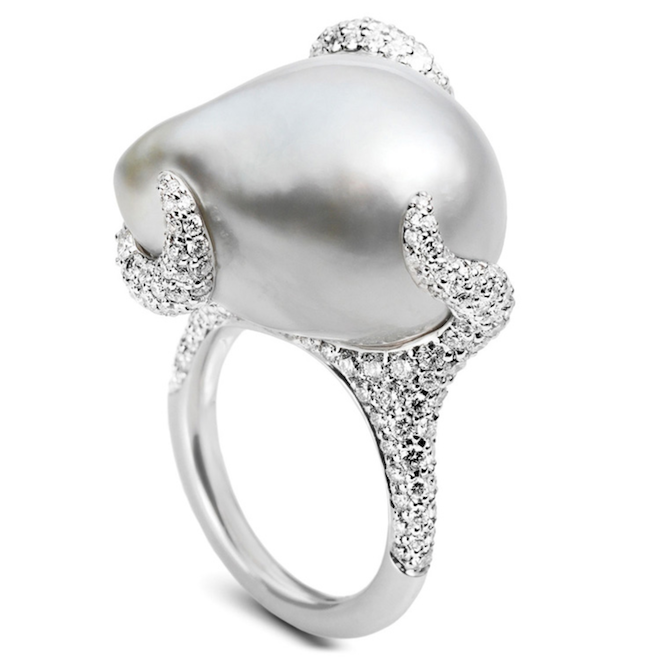 Mikimoto's free-form silhouette features a breathtaking baroque South Sea cultured pearl encased in delicate diamond vines. Looking for unique pearl bridal jewelry? This ring is a fabulous option for your non-wedding-ring hand, and is an equally beautiful ring option for the mother of the bride, or mother of the groom.
Mikimoto's unique "Les Pétales Place Vendôme" earrings are a lovely wedding day choice for brides who aspire to classic elegance, with a contemporary edge. Inspired by the rose petals that float in the air and then descend onto the Place Vendôme in Paris, these pearl and diamond studs are best showcased with a delicate braided updo or demure chignon bridal hairstyle.
Just like its complementary piece, the "Les Pétales Place Vendôme" ring features stylized diamond rose petals nestled around a gleaming pearl. It doesn't get more showstopping than this gorgeous piece of pearl bridal jewelry!
Simple, classic and elegant. You can never go wrong with a beautiful pearl strand bracelet featuring an elegant white gold clasp, like the "Akoya" cultured pearl bracelet by Mikimoto.
Perhaps pearls are a girl's best friend after all! Find your dreamy set of pearls at our favorite Houston jewelers.