It all started ten years ago at Texas A&M when Neal's "ridiculous basketball shorts" stood out to Bhakti, so they started talking, became good friends and eventually, a couple. Then, one night when walking their dog, Archie, Neal put a dog tag on him that said, "Will you marry me?" and proposed. "Everyone that knows us knows how much we love our dog," says Bhakti.
On July 17, 2021, the couple had a spectacular 3-day affair at the luxurious The San Luis Resort, Spa & Conference Center, with incredible views of the Gulf of Mexico. Their Indian wedding consisted of five events, with lots of music, delicious food, hand-crafted cocktails and an abundance of dancing. Each event had a theme and color palette, including vibrant pink, sunny yellows, ruby reds and emerald green.  They even color-coded bow ties to put on Archie for each event. Bhakti and Neal's favorite menu items were the risotto balls, fresh green mango juice, paneer tikka and elotes, to name a few.
"My favorite moment was seeing Neal in our first look and seeing Archie in all of the events," says the bride. "He looked so handsome in his bow ties!". In lieu of favors, the newlyweds donated to the American Cancer Society and headed to the romantic Amalfi Coast, Italy, for their honeymoon.
Scroll on for more of this vibrant destination wedding weekend at The San Luis Resort, Spa & Conference Center on Galveston Island. Congratulations, Bhakti and Neal!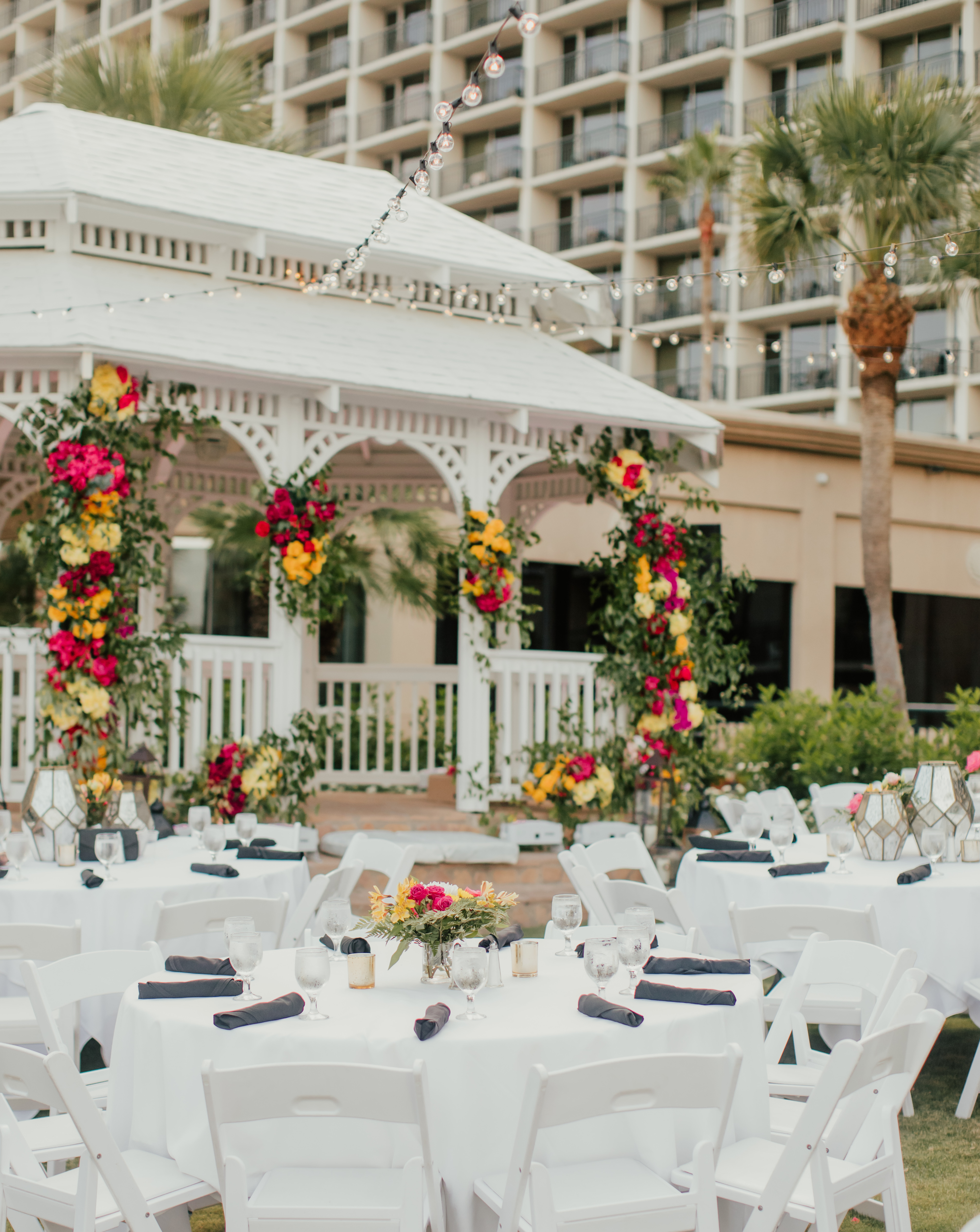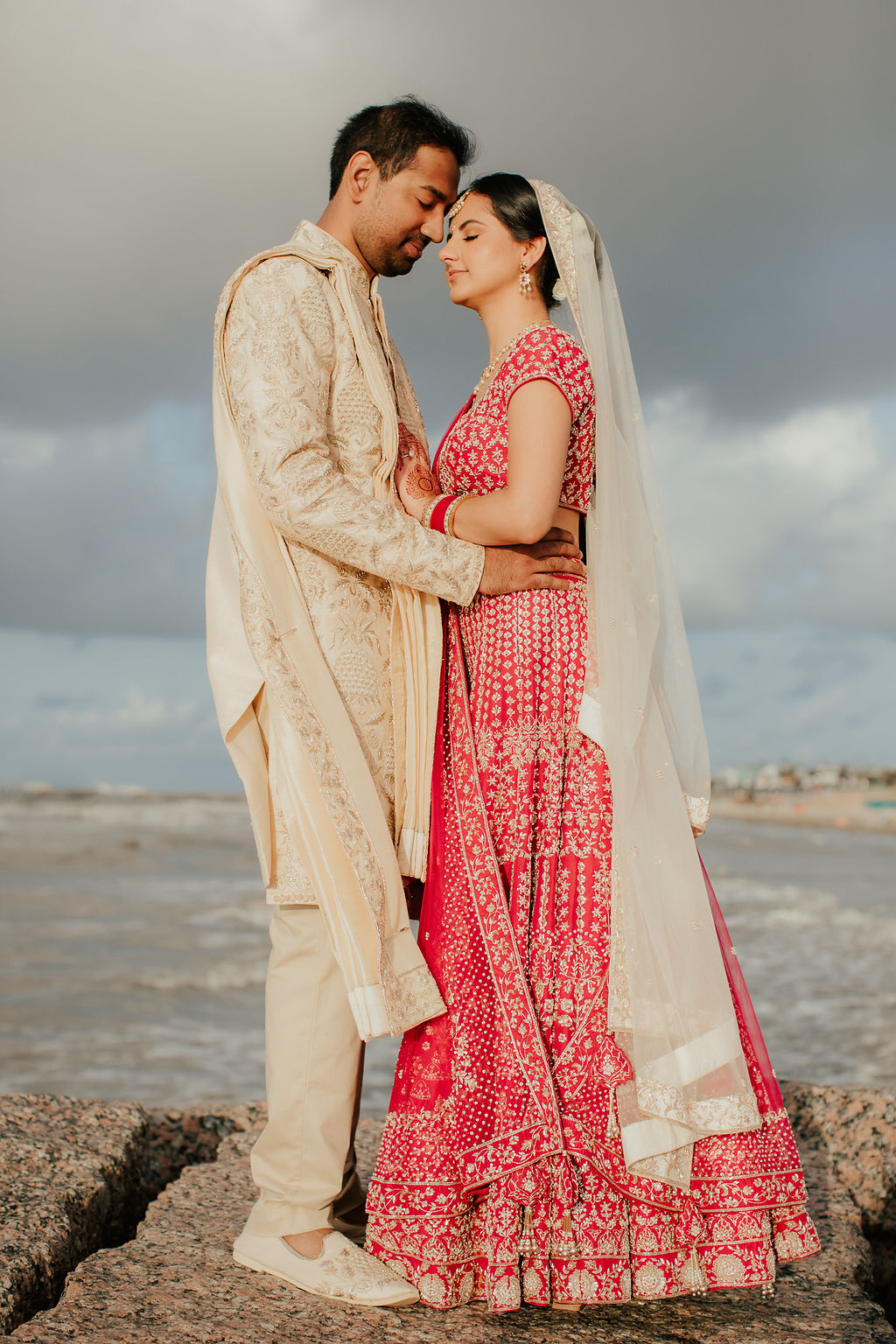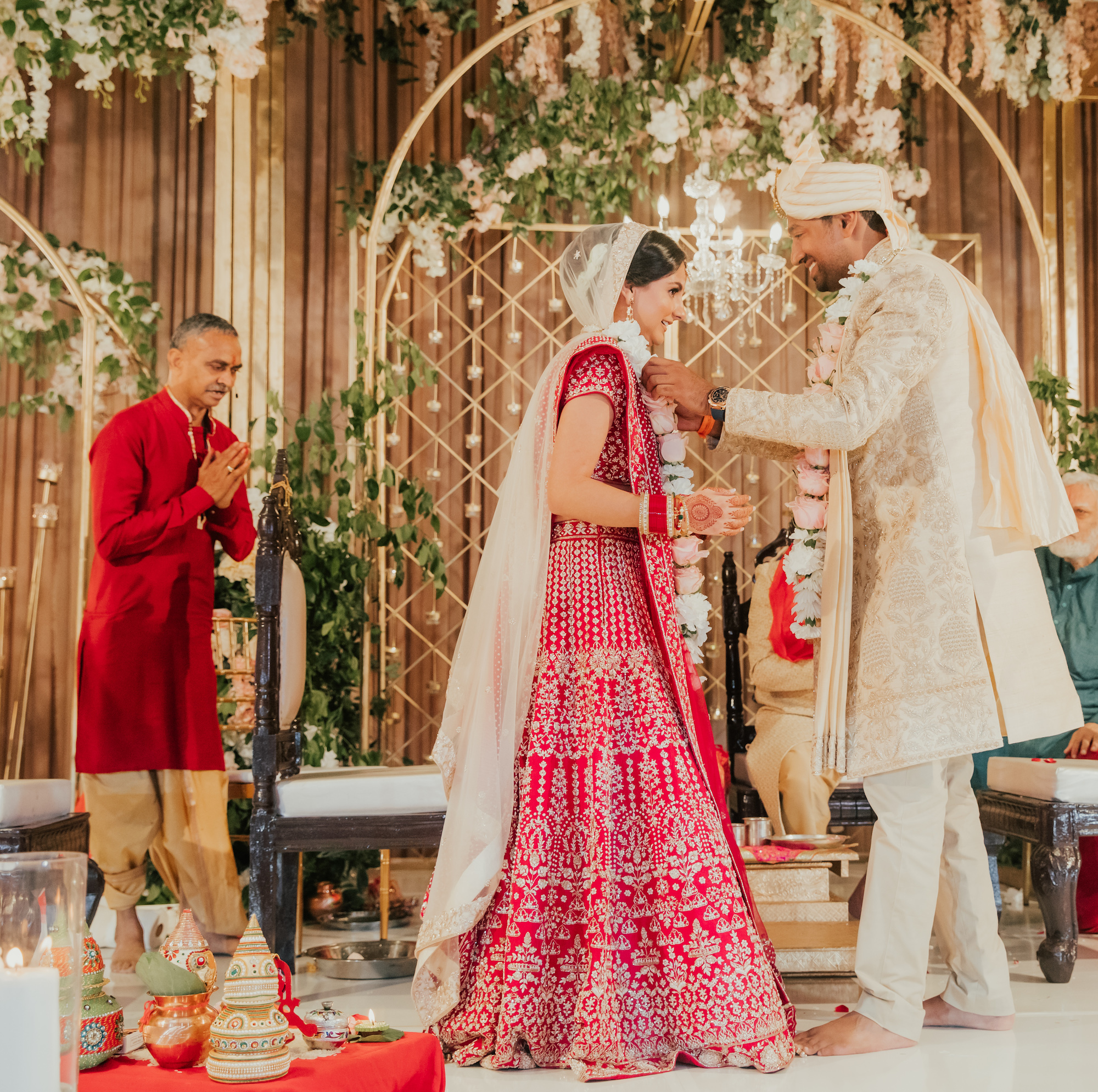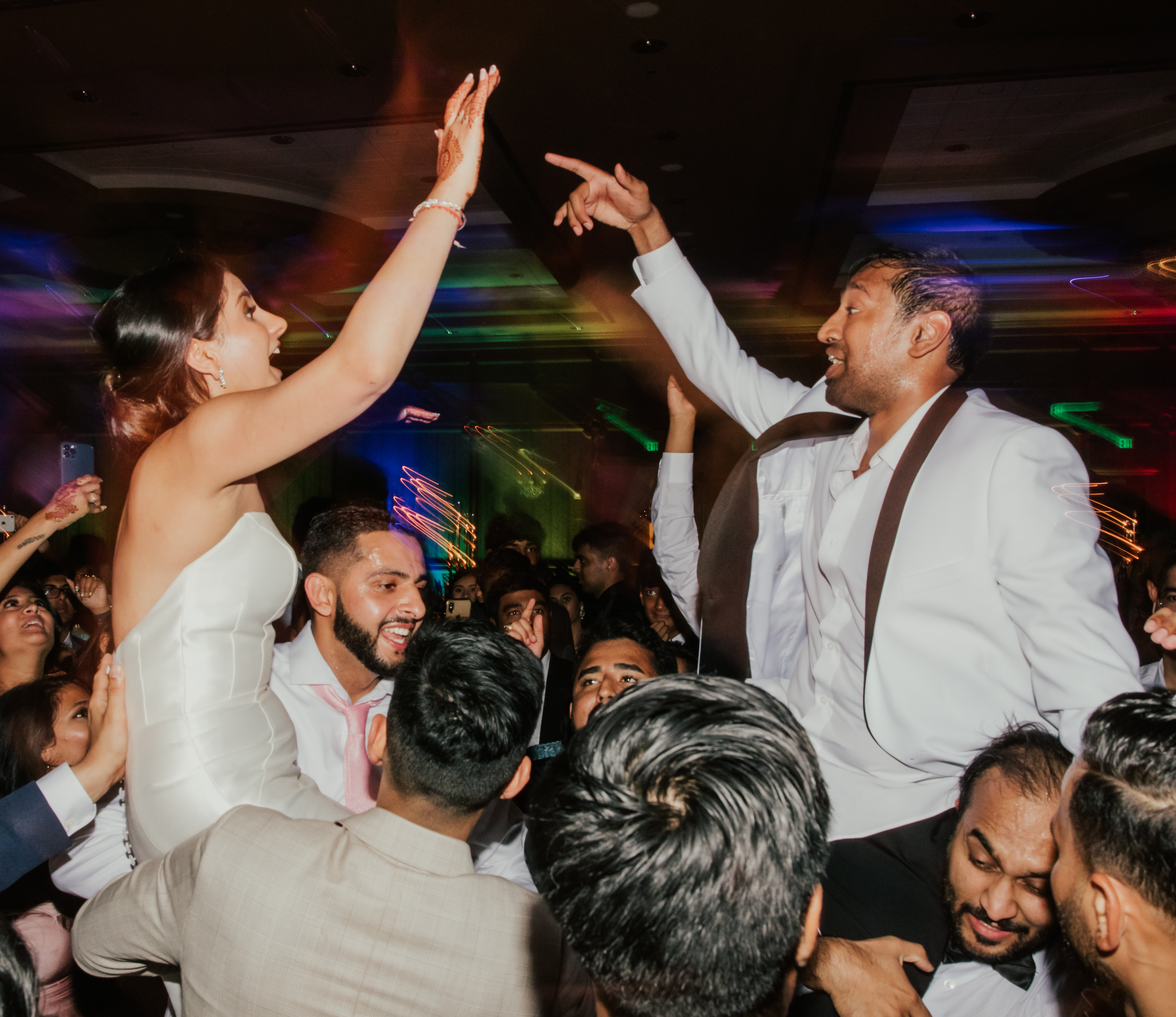 Contributors: Photographer -Tiny Mum Photography / Image N Motion Studio / Dream Decors Design House / Blush and Glow / DJ Indo Entertainment / Lincoln Printing / Karat 22 Jewelers / Ivory Bridal Atelier / Panache by Sharmeen / Poshak Houston