This retro-adorable engagement shoot from oh-so-talented Rachel Robinson is one of the sweetest we've seen. But the love story behind Amanda and Brandon's engagement? That's even sweeter.
Little did small-town Canadian girl Amanda know she'd end up with native Houstonian Brandon, all those afternoons she spent daydreaming on the shore of tiny Nipper's Harbour, Newfoundland. But when Amanda, all grown up, with a degree in mechanical engineering, moved to Houston where several of her friends had put down roots, she couldn't help but notice that cutie at the bar, the one wearing Chuck Taylors—just like the ones she was wearing! Sure, they got to talking, and even shared a smooch. But it wasn't until the next night, when she ended up at the same bar to watch college football with friends, and happened to hear a familiar voice call out, "Amanda Newfoundland!" that she knew something special was happening. Over the next few months, through long chats and ping-pong games (she won), and despite her heading offshore for a job, and his shoulder surgery, the two fell in love. Hard.
Then came the day when Amanda walked into the living room to see Brandon down on one knee with a little blue box ("which we all know means Tiffany's!" she says). For their engagement—for which their parents joined them for a few adorable pics—the couple did a "fun and flirty photo shoot" in different parts of downtown Houston. "Brandon was the best, through all my girly ideas," which included cotton candy, a tea party and tons of vintage styling, Amanda says. Through all the darling costumes, great settings and cool props, you can see this couple's deep, sincere adoration for each other in every shot. Beautiful work, Rachel. And happiest wishes, Amanda and Brandon!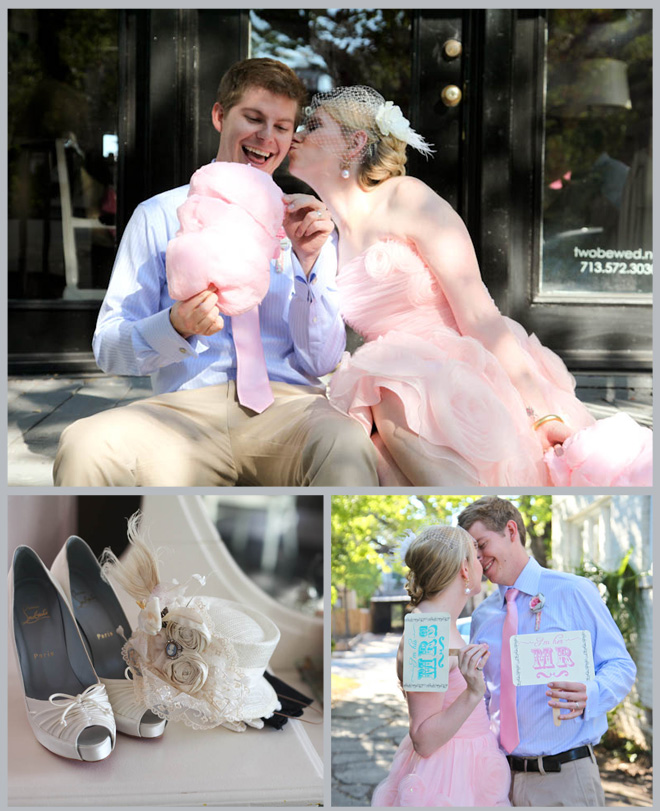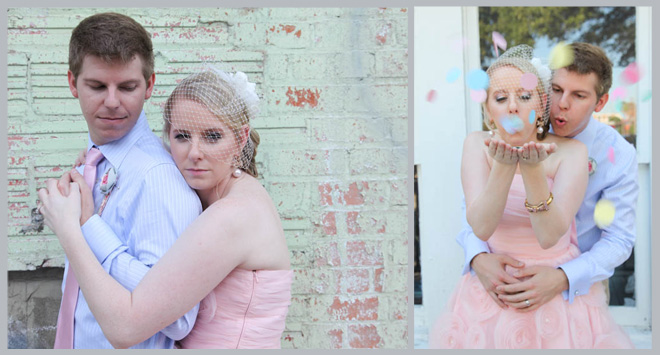 Photos: Rachel Robinson Photography