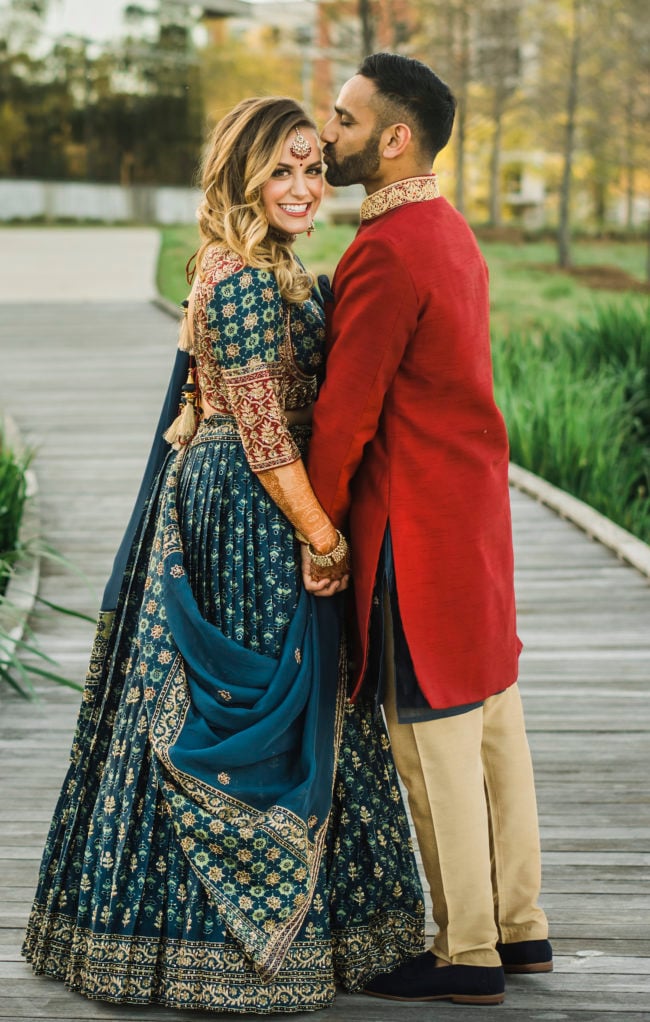 Rachel and Parth dated throughout college at the University of Texas at Austin but went separate ways soon after graduation. Six years later, the pair reconnected in Houston, and the rest, as they say, is history.
While in Maui, Hawaii, Parth tricked Rachel into thinking they were going to a traditional luau but instead took her to a cliff with stunning panoramic views of crystal blue waters, where he got down on one knee.
The couple's gorgeous Indian-Fusion wedding celebration kicked off on a sunny Thursday morning with a vibrant Pithi ceremony at the groom's parent's home. Later in the day, the couple enjoyed a Mehndi event where Rachel received her beautiful henna tattoos. The celebration continued on Friday evening at Marriott CityPlace at Springwoods Village, where friends and loved ones gathered for a lively Sangeet in the hotel's spacious ballroom.
On March 26, 2022, Rachel and Parth wed in a bloom-filled traditional Hindu ceremony. Just before sunset, the bride and groom exchanged vows at the hotel venue's lakeside deck and concluded the evening with an elegant ballroom reception.
"It was amazing to have both of our cultures coincide for our big day," says Rachel.
Join us in swooning over Rachel and Parth's beautiful peach, coral and dusty blue fusion wedding artfully captured by Oryan Photo and Video.
Congratulations, Rachel & Parth! We wish you all the very best!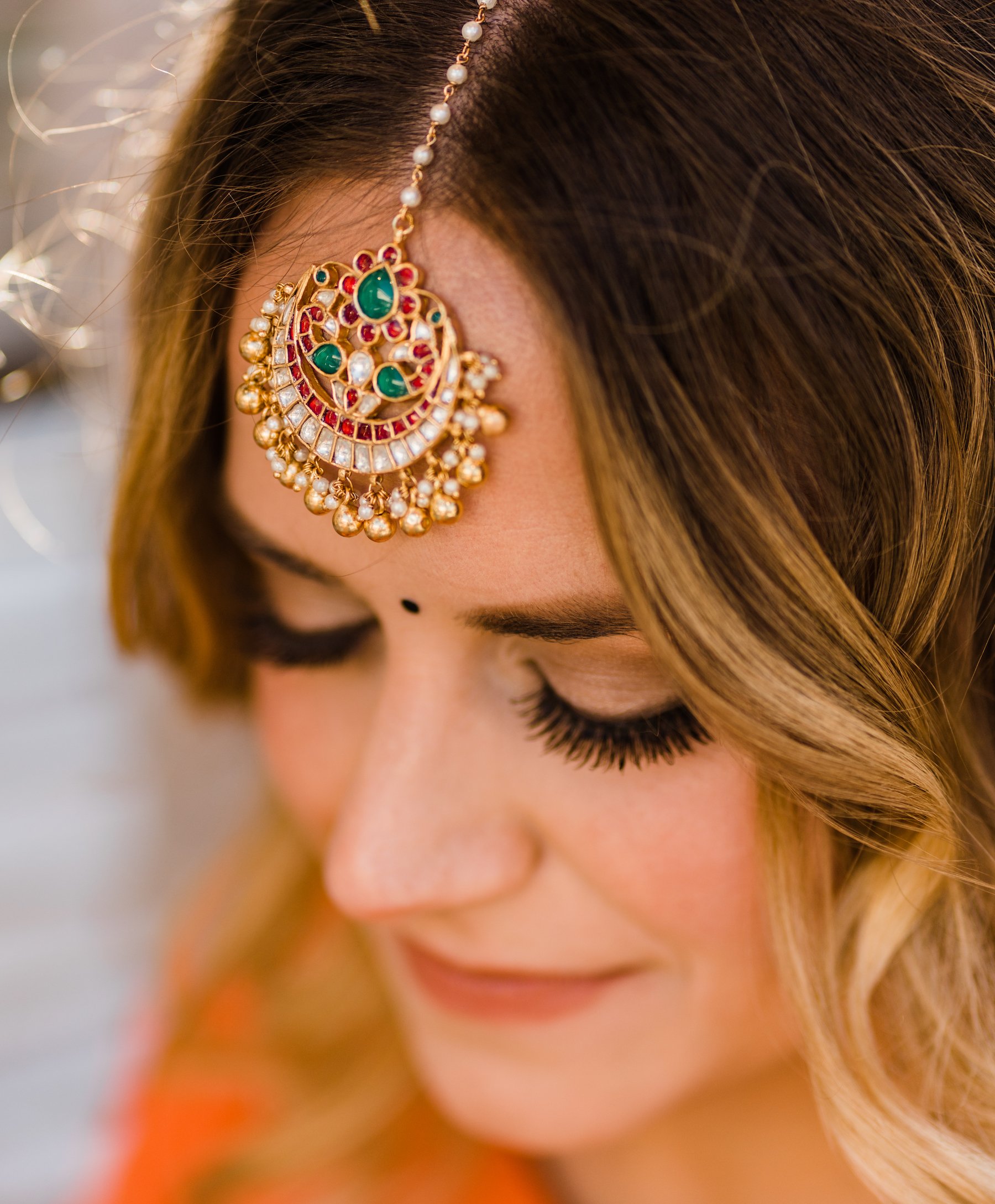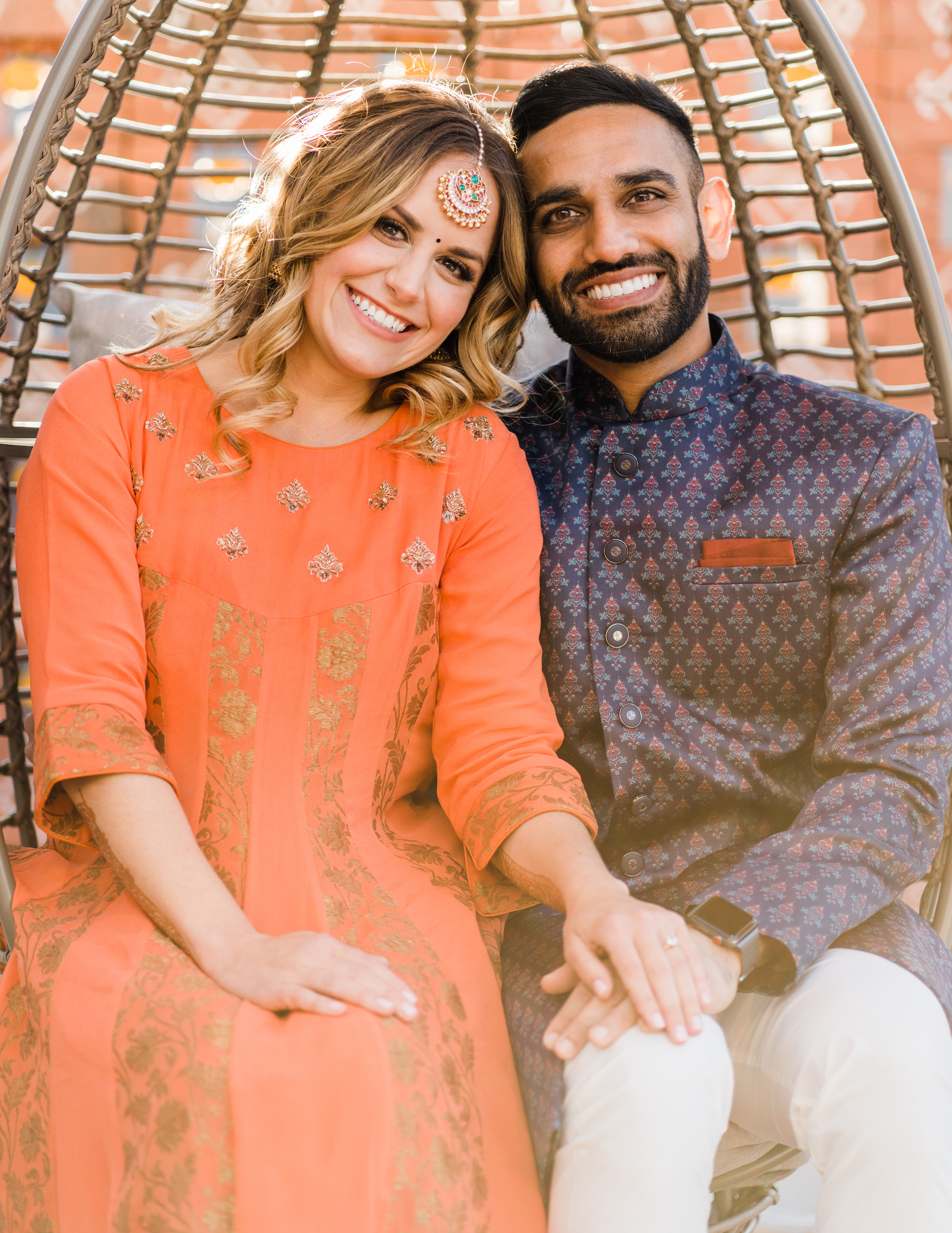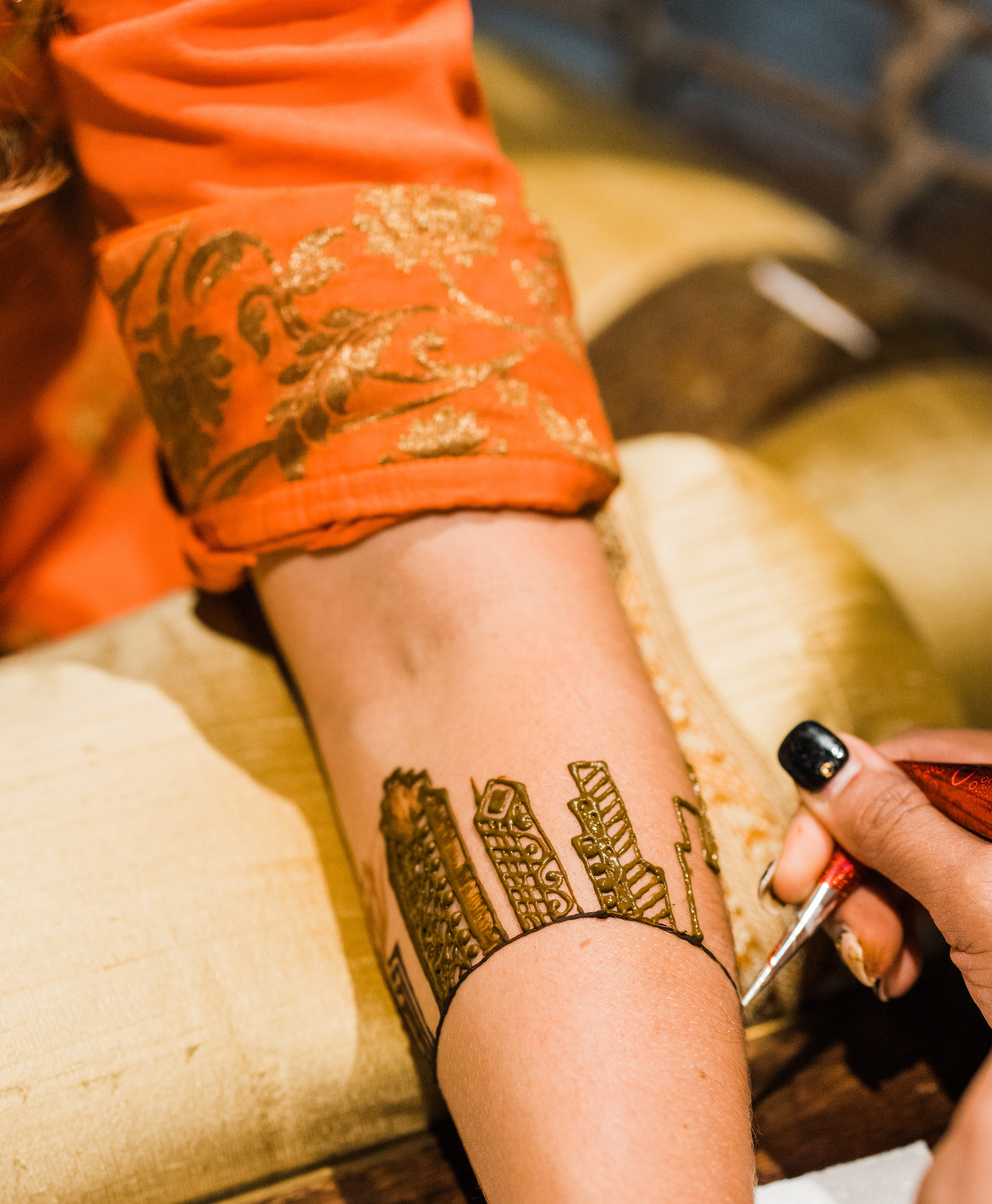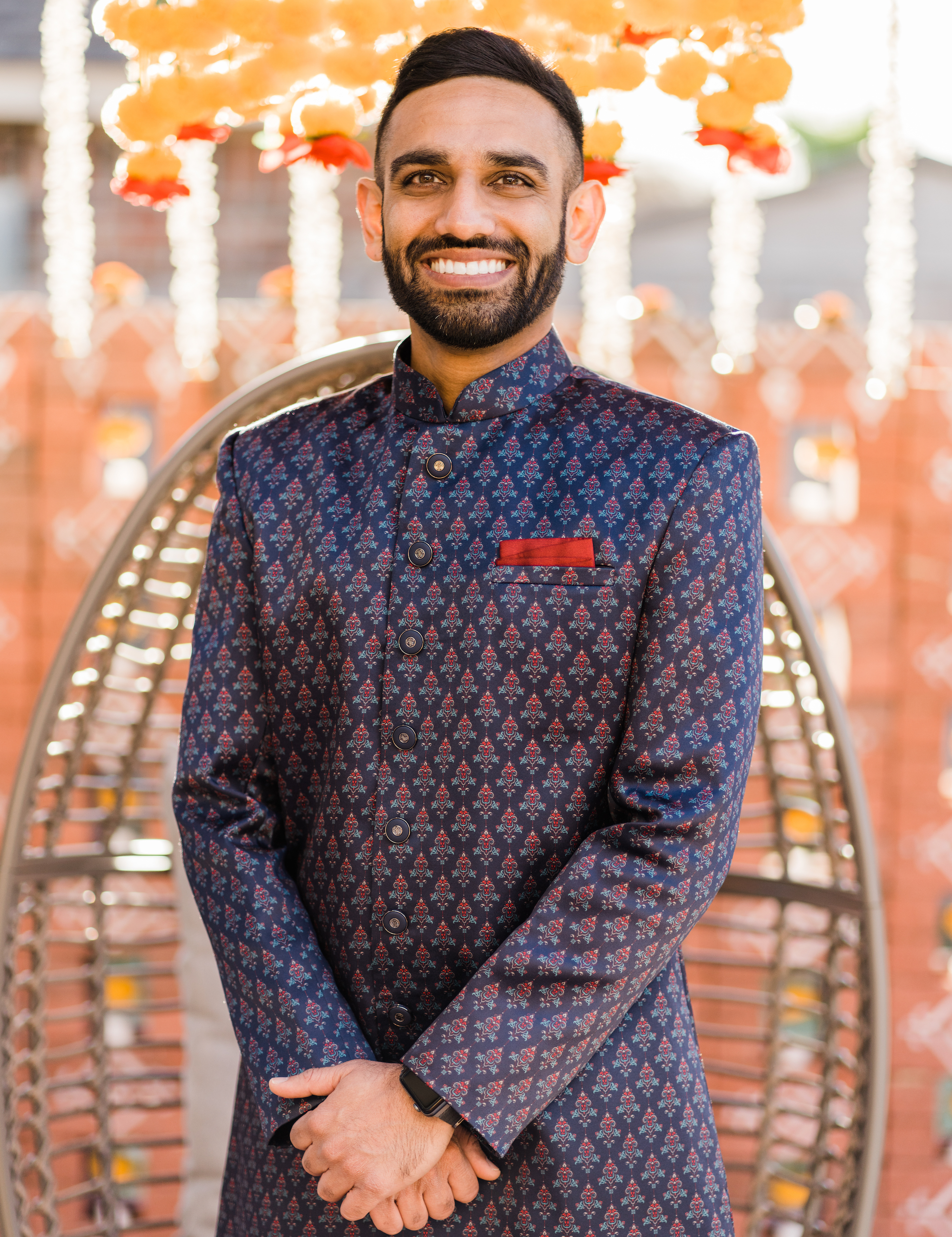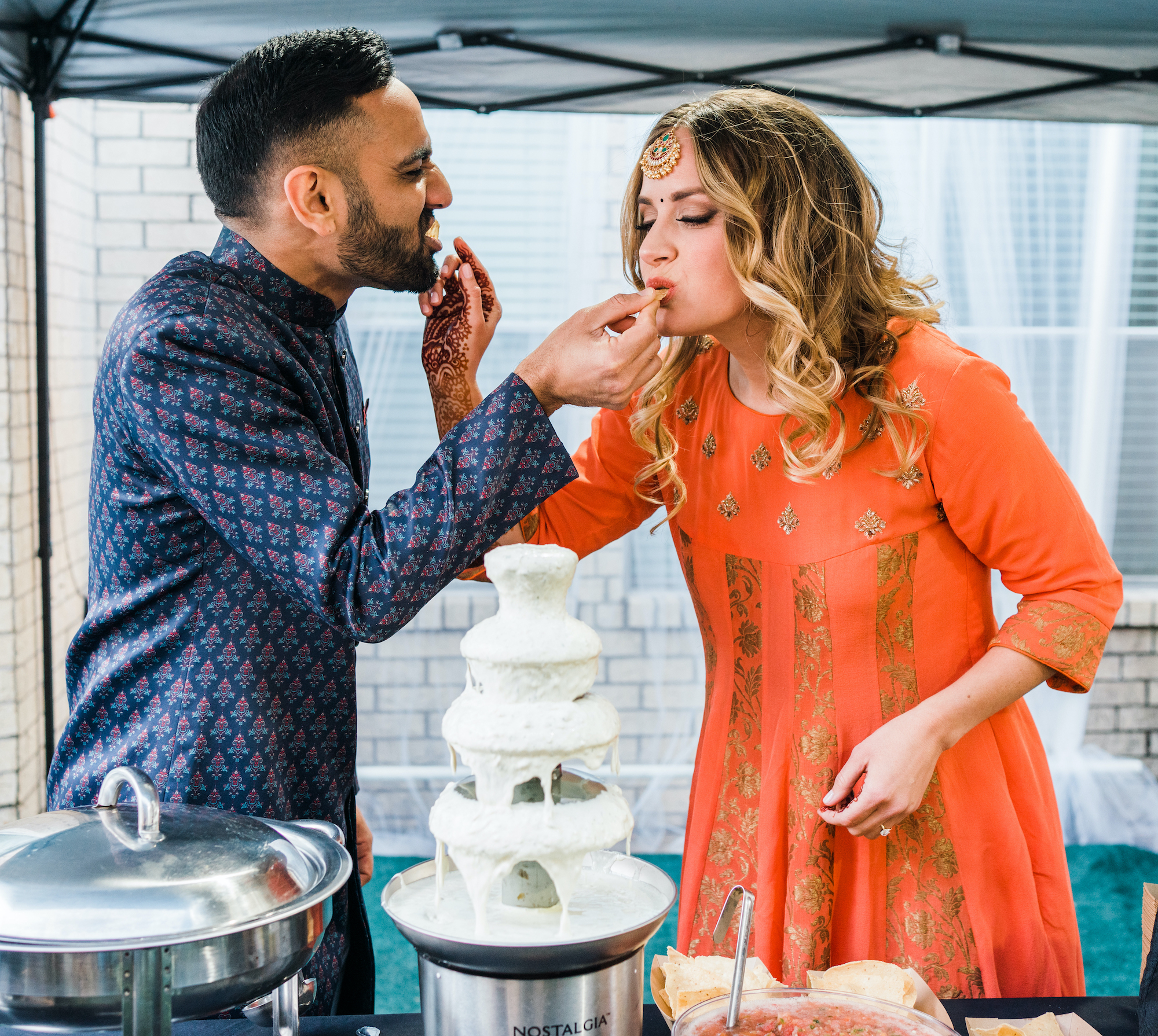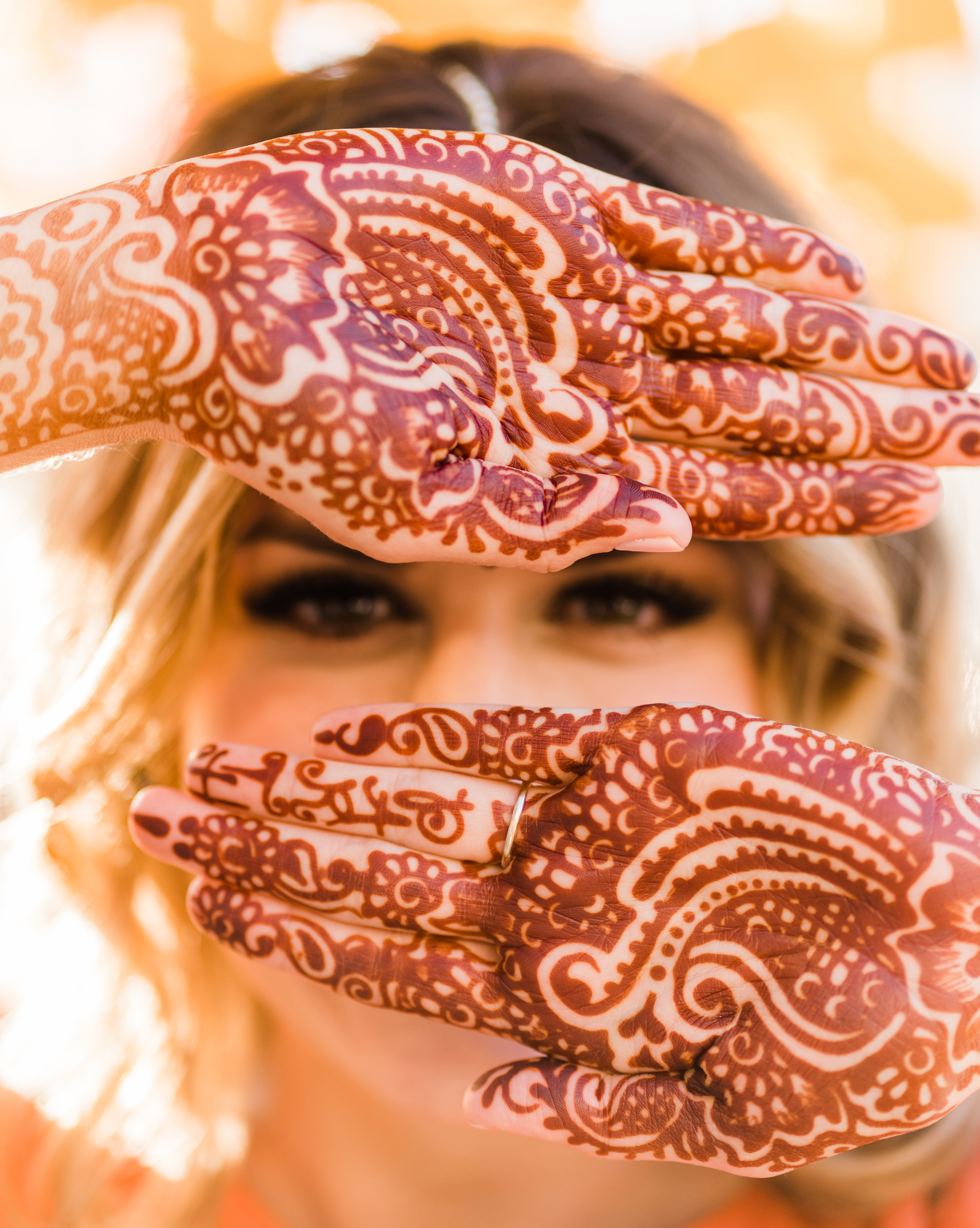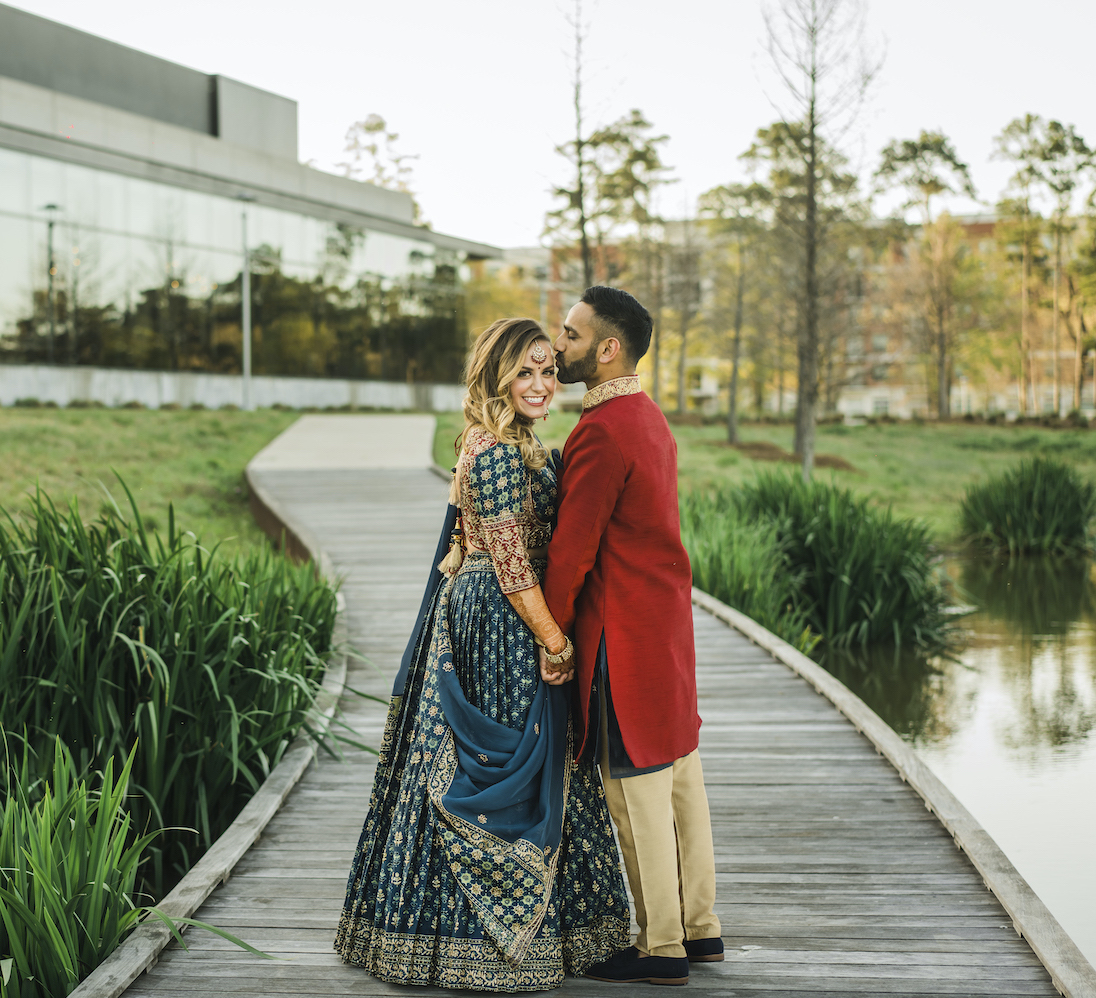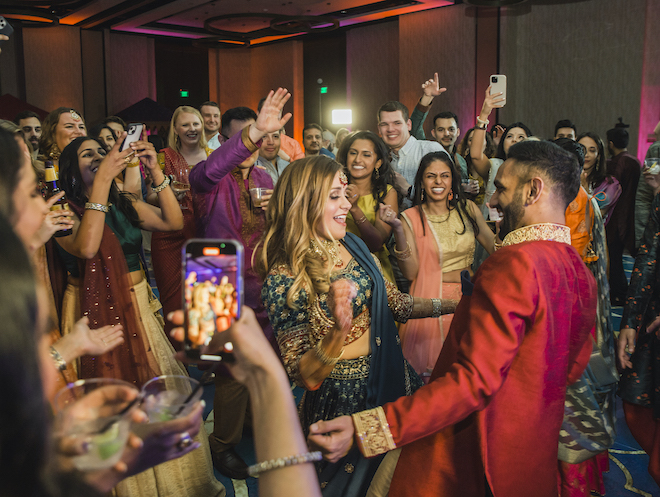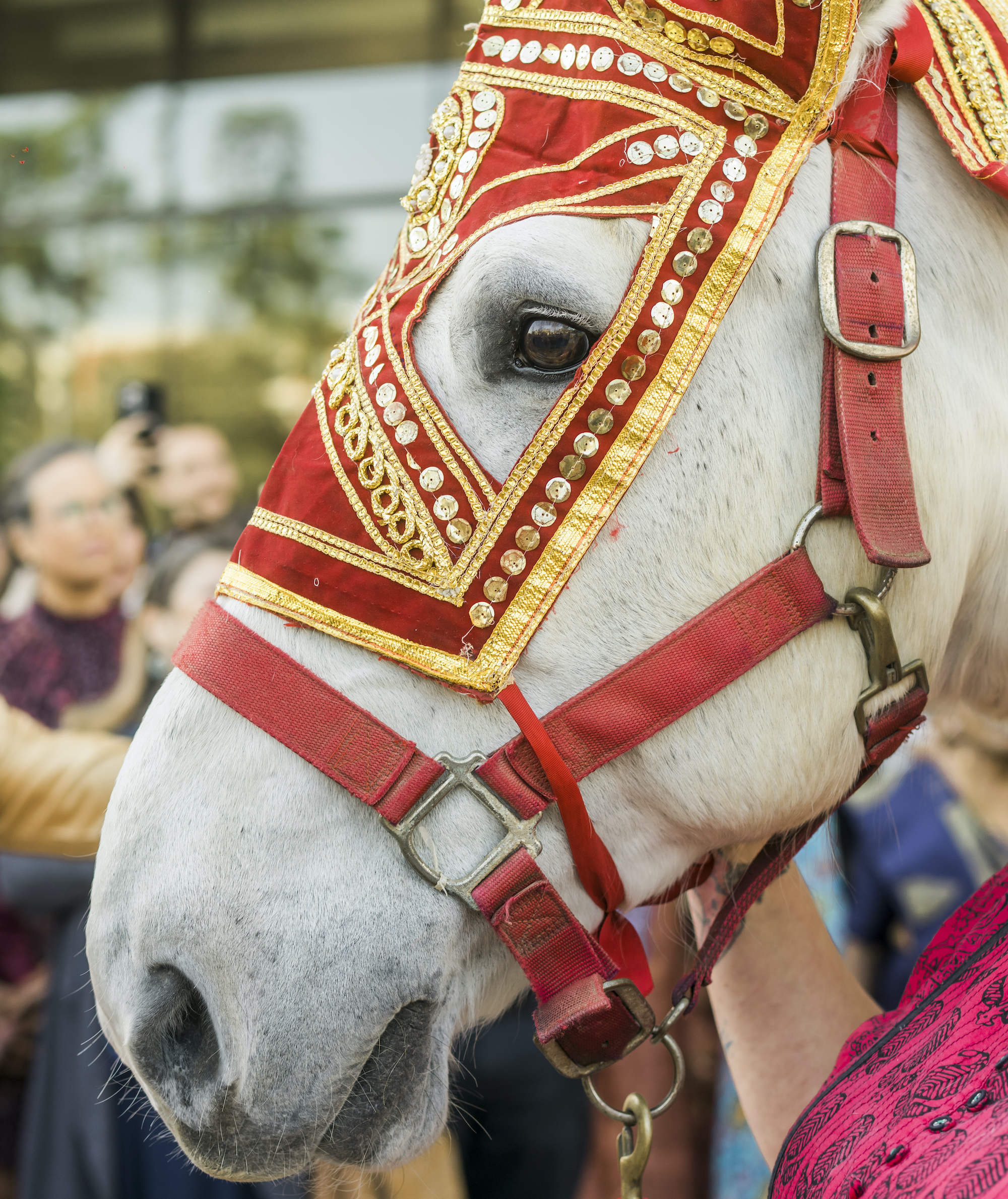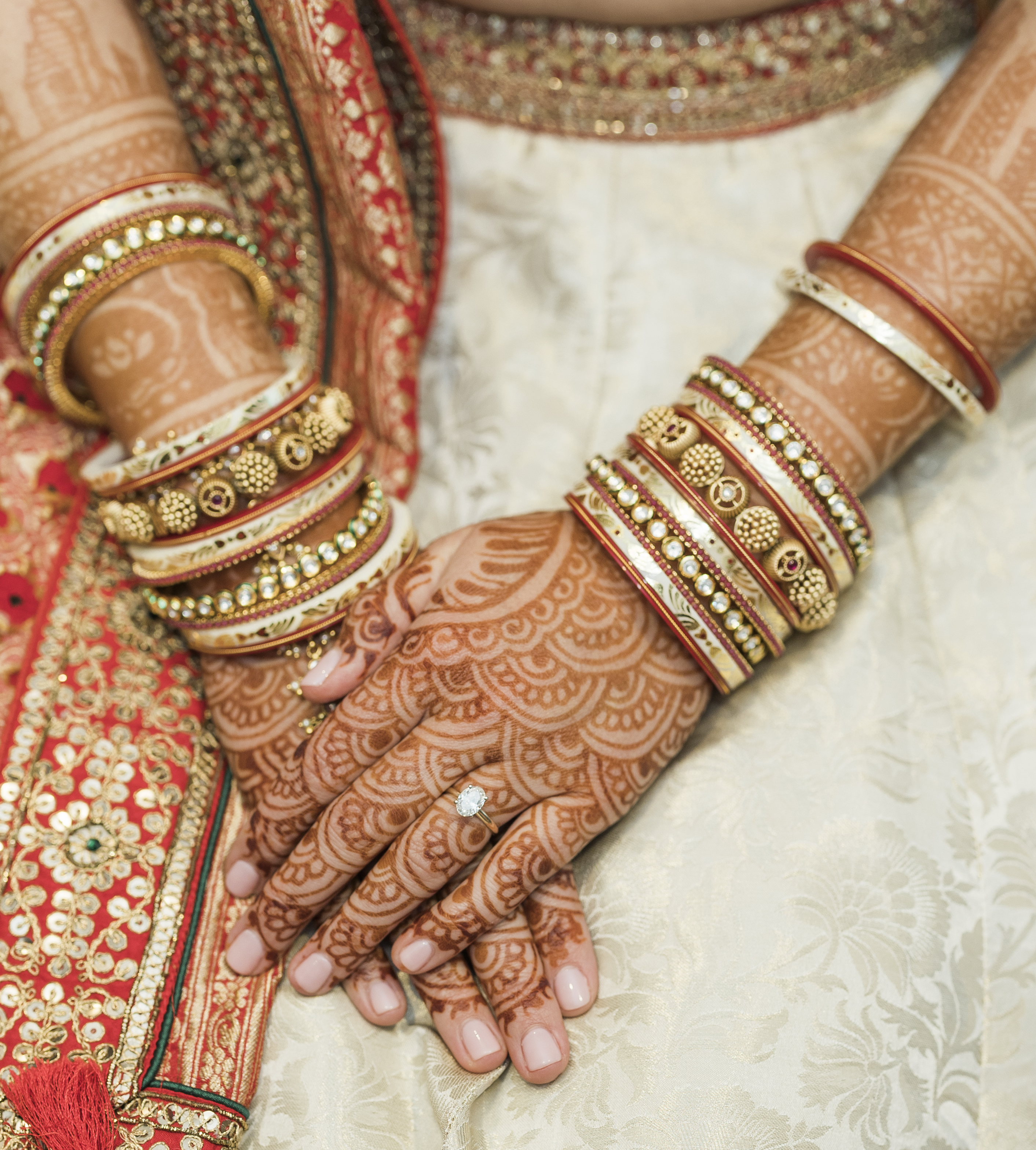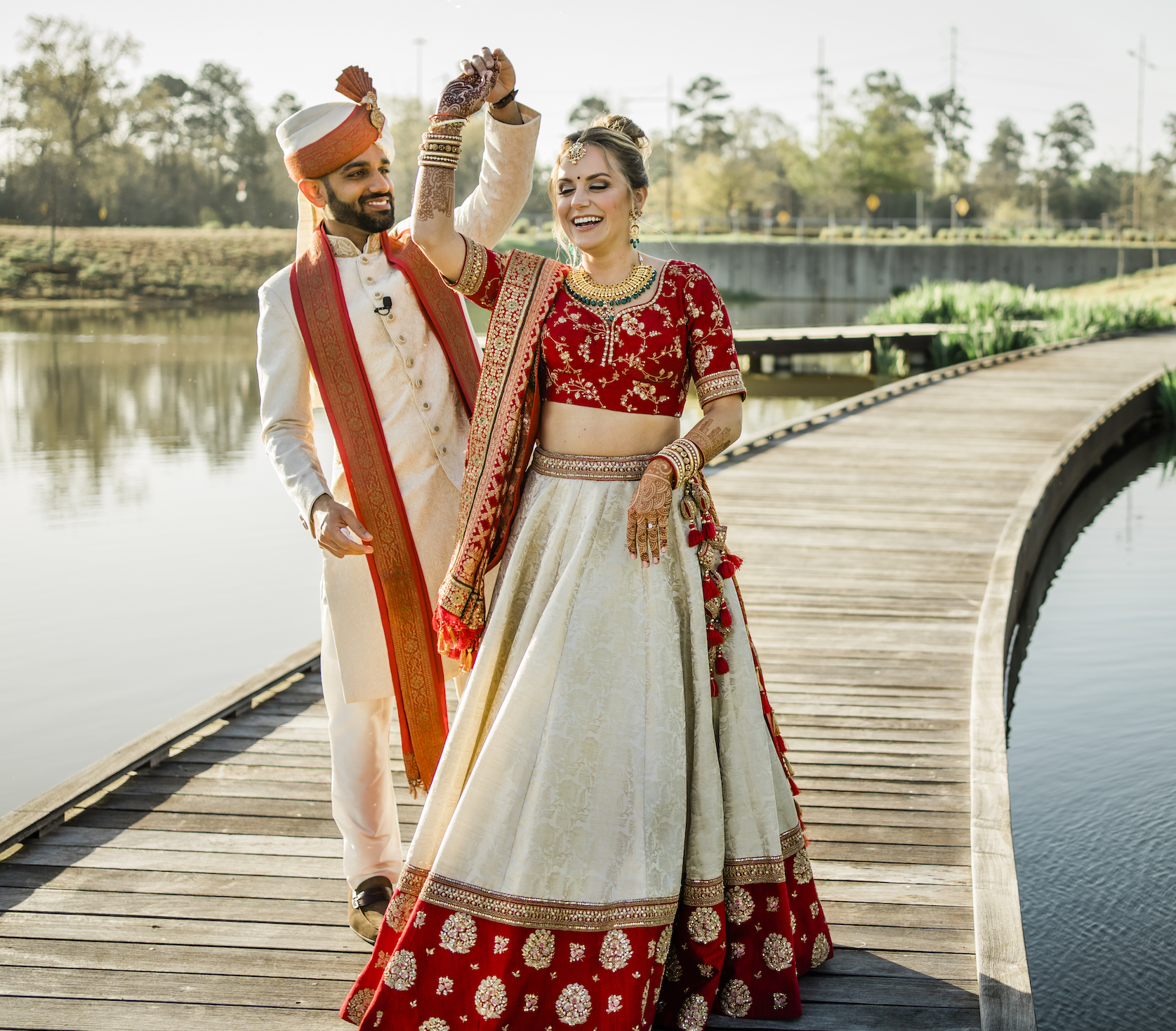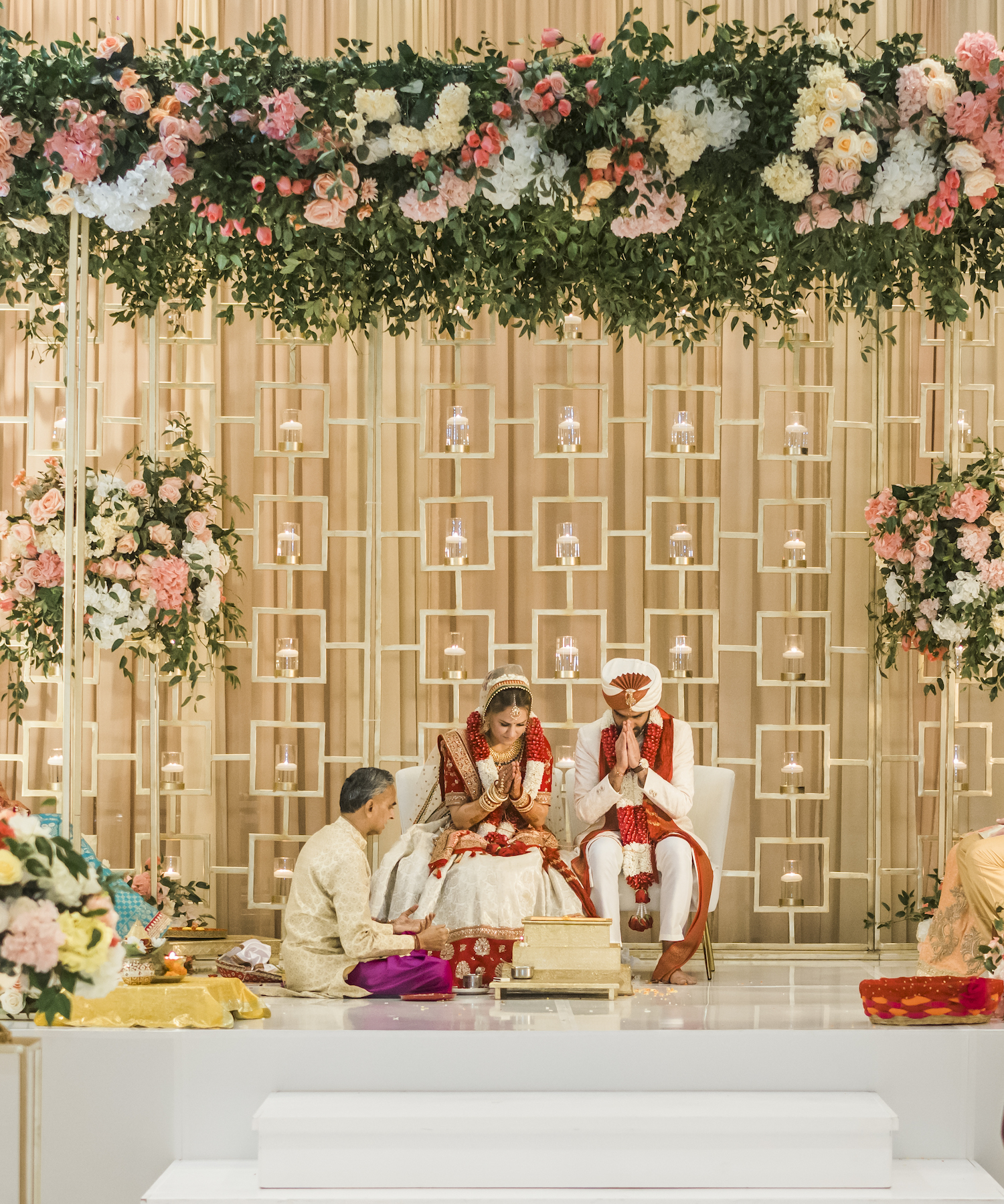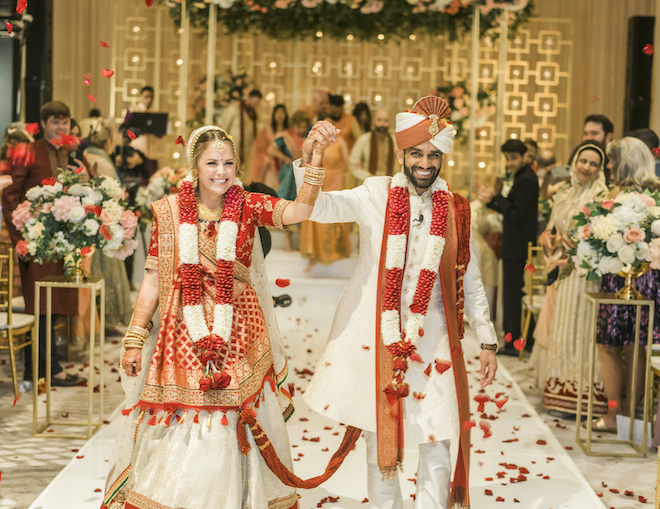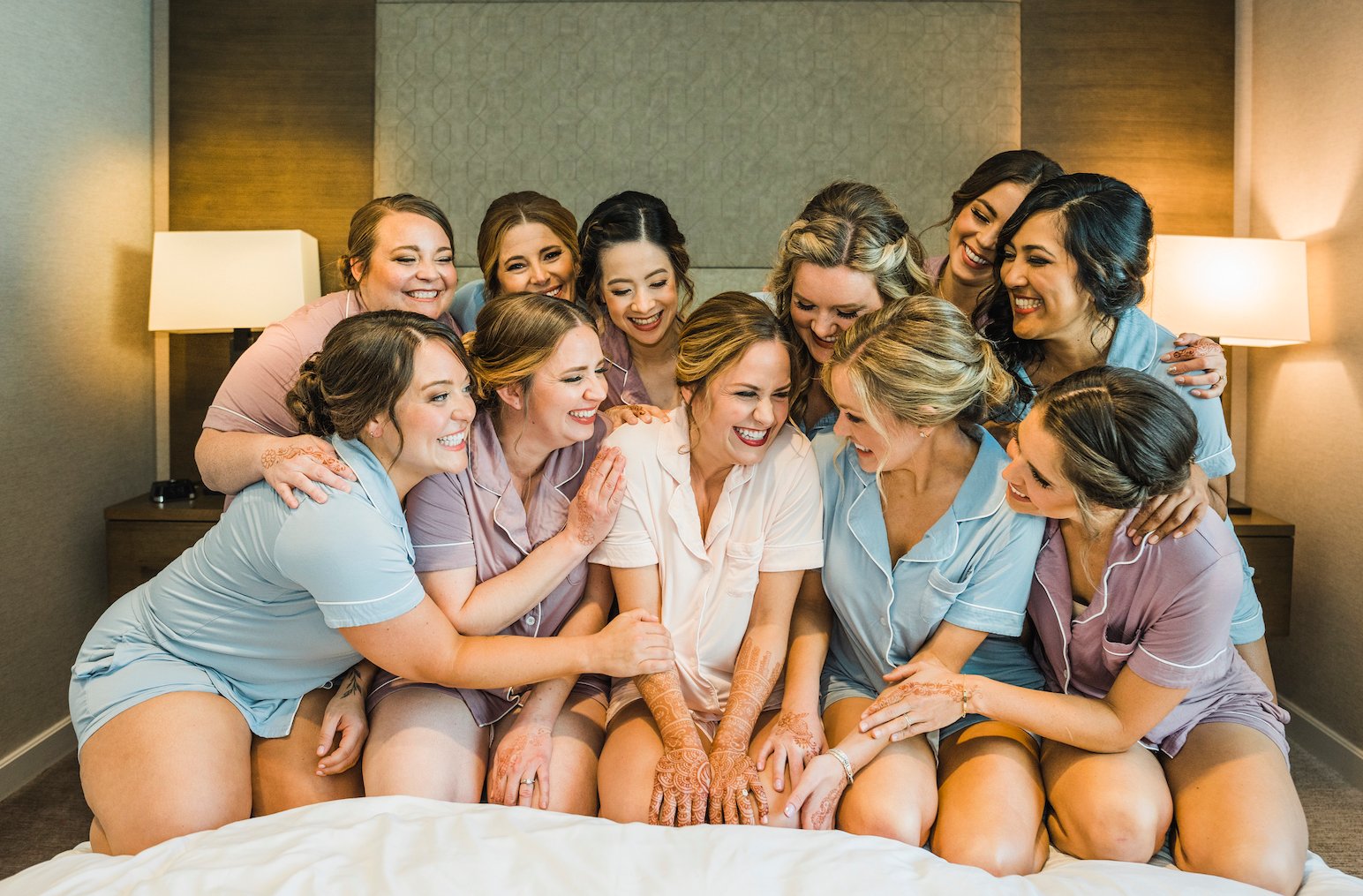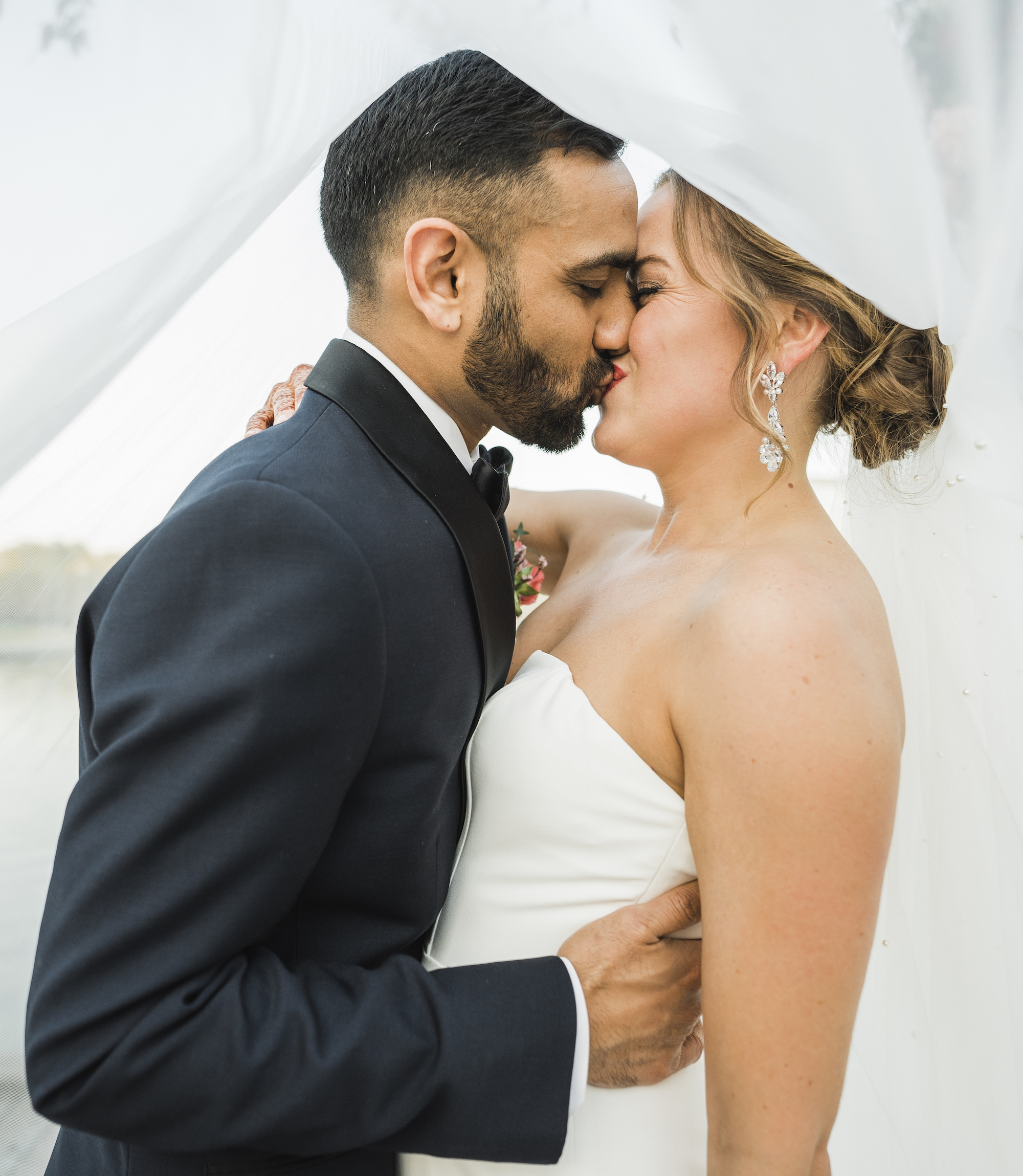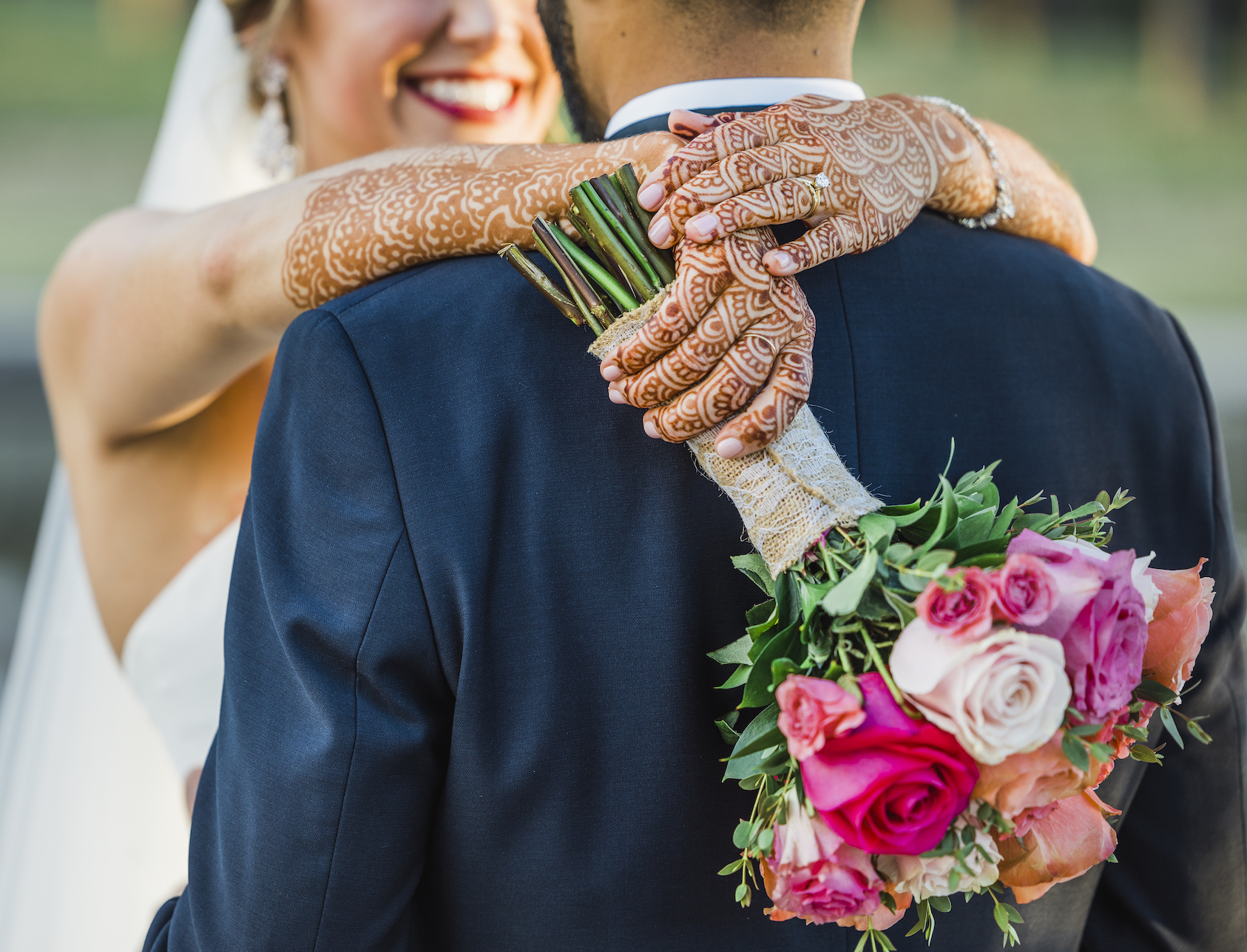 "Peach, Coral + Blue Indian American Fusion Wedding at Marriott CityPlace at Springwoods Village " Spotlight Weddings in Houston Vendors – Photography: Oryan Photo and Video | Venue: Marriott CityPlace at Springwoods Village
Contributors: NS Events / Floral Express / Dream Decor Designs / Bombay Brasserie / Supreme Kakes / Poshak Houston / BHLDN / Karma DJ's / MDasigns / Sunny Hair and Makeup Artistry / Divisi Strings / HTX Photobooth / Ash Printing / Chuy's