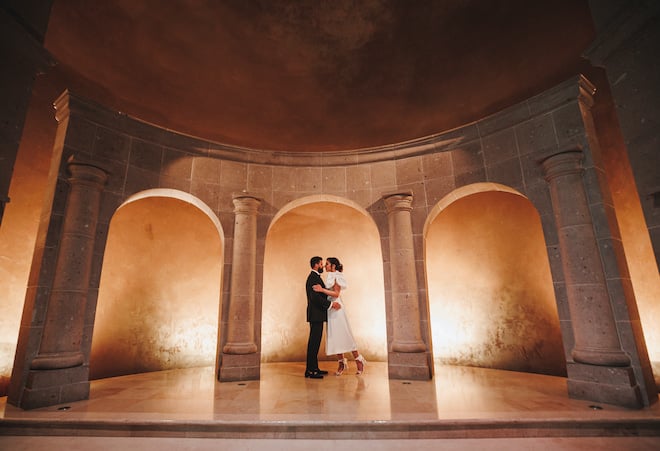 Step into Anita and Reshu's love story with a modern engagement session at The Bell Tower on 34th, expertly captured by Ama by Aisha.
The European-inspired venue, reminiscent of a movie set, offers dramatic indoor and outdoor spaces, like a grand staircase and verdant greenery, perfect for creating picture-perfect moments for the bride and groom-to-be.
Before getting engaged, Anita and Reshu were casually shopping when Anita fell in love with a vintage ring. Anita says she knew Reshu purchased the ring and was waiting for the big moment. Reshu, with a secret plan, held onto it for seven months before proposing in Mexico City during their first international trip since the pandemic. Anita reminisces, "I kept my nails proposal-ready for months, and when I finally gave up, he popped the question."
During their engagement session, Anita wore a purple lehenga and a sweet white dress, creating two distinct looks that resulted in awe-inspiring photos.
Scroll down to see the artful captures at The Bell Tower on 34th by Ama by Aisha, featured in the 2023 issue of Weddings in Houston Magazine.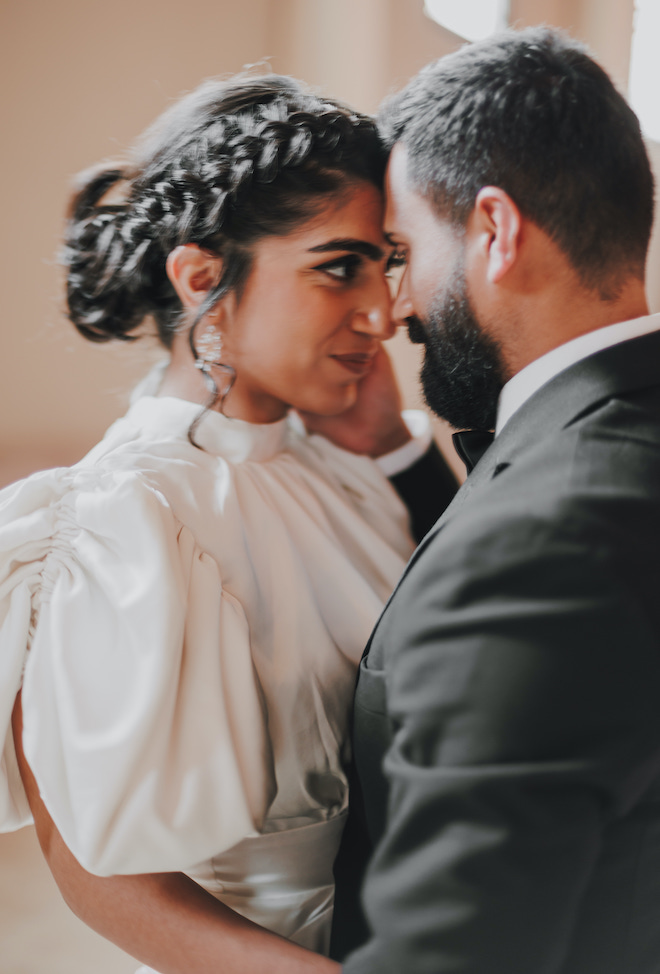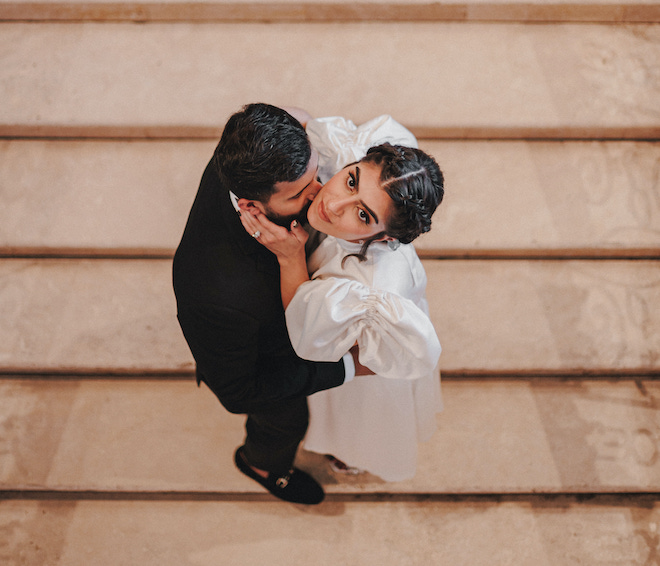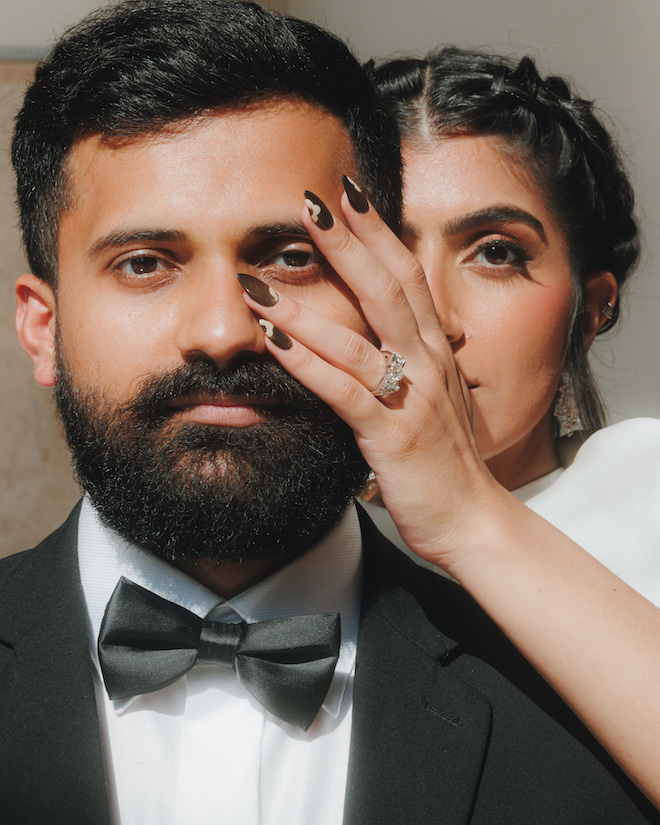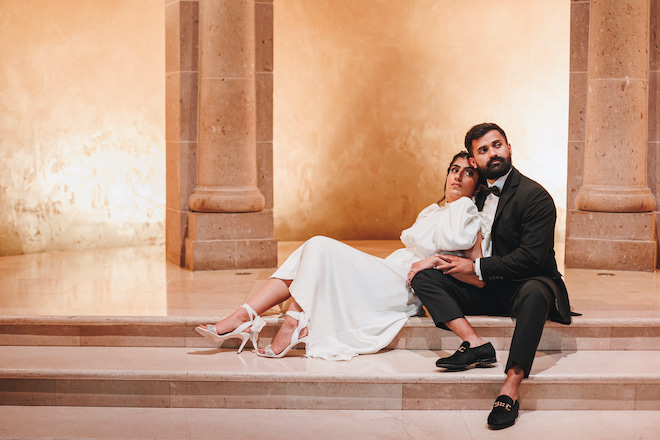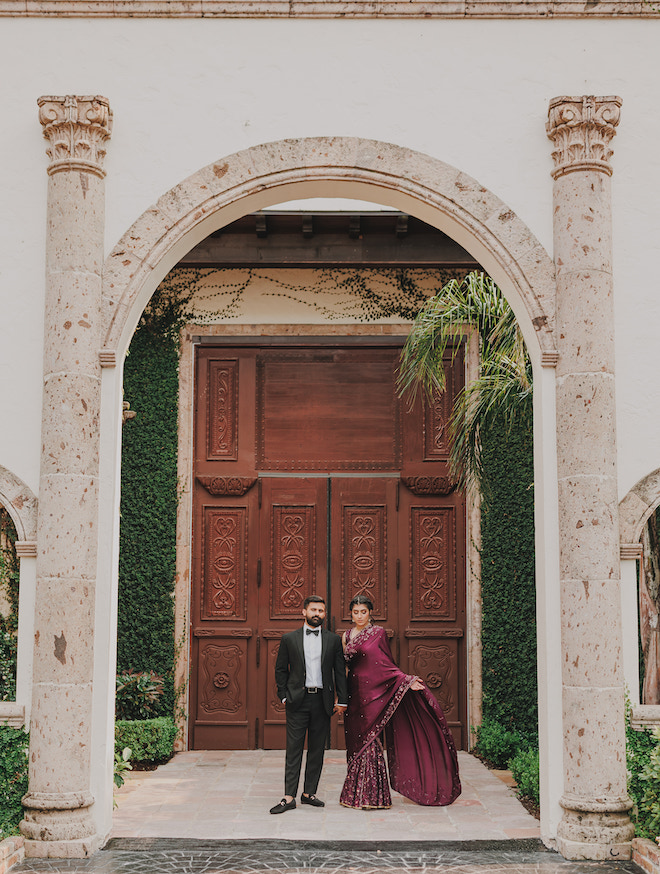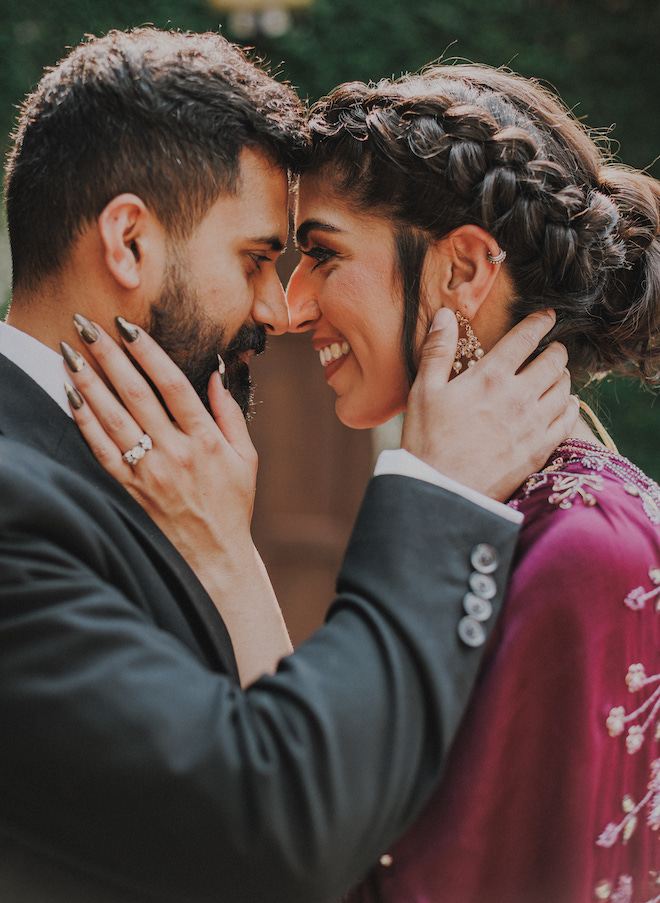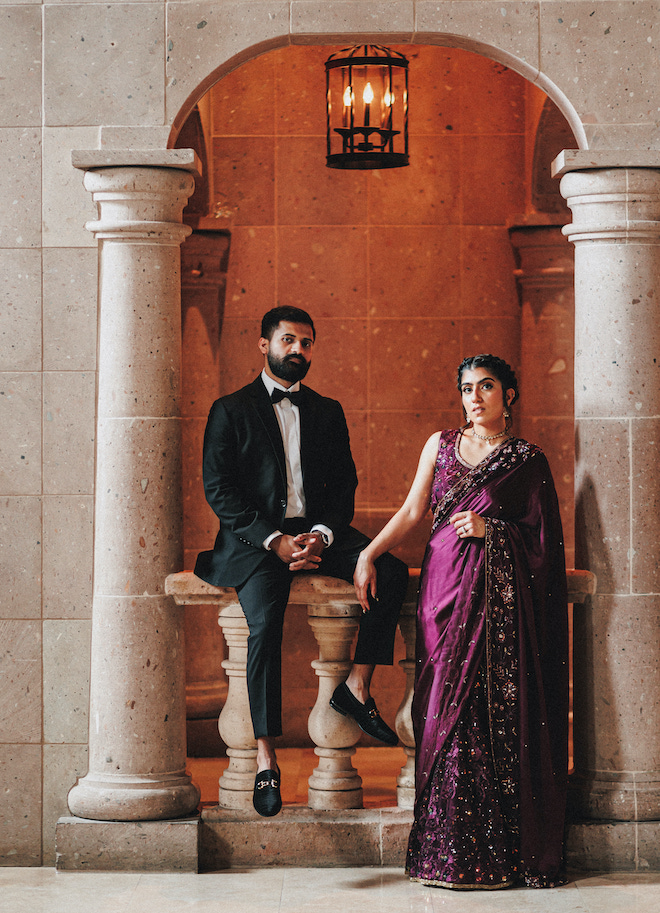 For more dreamy inspiration at this unique Houston wedding venue, check out "A Classic Black and White Fête at The Bell Tower on 34th."
"A Captivating Engagement Session at The Bell Tower on 34th" Spotlight WiH Partners- Photography: Ama by Aisha | Venue: The Bell Tower on 34th