Alex and Ryan both moved to Scottsdale, Arizona, at the same time and met on their first weekend there. They became best friends, which eventually turned into a serious relationship. The couple moved to Austin, Texas, in 2019 and began their lives together.
Ryan proposed to Alex on a trip to Scottsdale, where their love story had begun. The bride says, "We had a private dinner in the wine cellar complete with beautiful floral arrangements, bottles of champagne, and delicious food. It was the most amazing night!"
The couple kicked off the festivities the night before the wedding with an all-white welcome party, where guests wore all white while Alex and Ryan wore vibrant colors.
Alex and Ryan pledged their love on September 10, 2022, at an alfresco ceremony at the Omni Barton Creek Resort & Spa. Beautiful florals adorned the altar while the rolling greenery of the Austin hill country served as a beautiful backdrop for their nuptials.
The celebration moved indoors for a decadent reception with jewel-toned decor. One of the most memorable moments for the bride was her grandfather stepping in to dance with her since her father unexpectedly passed away in 2019. The bride says, "I am forever grateful that my grandfather was there to dance with me, and I know my father was there smiling with us!"  As the evening continued, Alex changed into a sparkly mini dress and sneakers to dance the night away. The festivities ended with a grand fireworks show overlooking the Texas scenery.
Continue scrolling to see more captures of the jewel-toned celebration in the Austin hill country.
Congratulations, Alex and Ryan!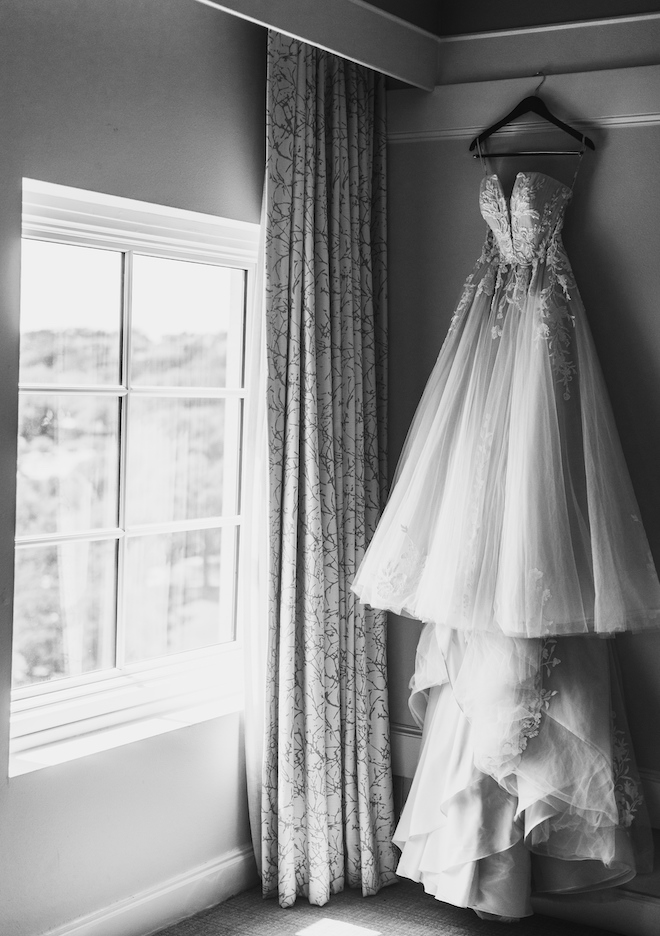 Want to have an Austin Hill Country Wedding of your own? See why we love Omni Barton Creek Resort & Spa.
"Jewel Tones Adorn this Austin Hill Country Wedding at Omni Barton Creek Resort & Spa" Spotlight WiH Partners- Venue: Omni Barton Creek Resort & Spa | Cake: Sweet Treets Bakery
Contributors- Photo: Christina Carroll Photography / Eclipse Event Co. / The Twisted Tulip / Table Manners / BBJ La Tavola / Loot Rentals / Whim Hospitality / Bee Lavish Vintage Rentals / Premiere Events / Mike's Dance Floor Rentals / Soto & Co. / Bronx & Banco / Mariée Bridal / That's Amore Films / Aidan Mattox / The Black Tux / John Prather Music / Terra Vista Strings / Blind Date / ILIOS Production Design / Fine Day Press / Design to Flourish / Lola Beauty Austin / Keith Kristopher Salon / Eliza Page / Half Off Fireworks LLC / Bobalu Cigar Company