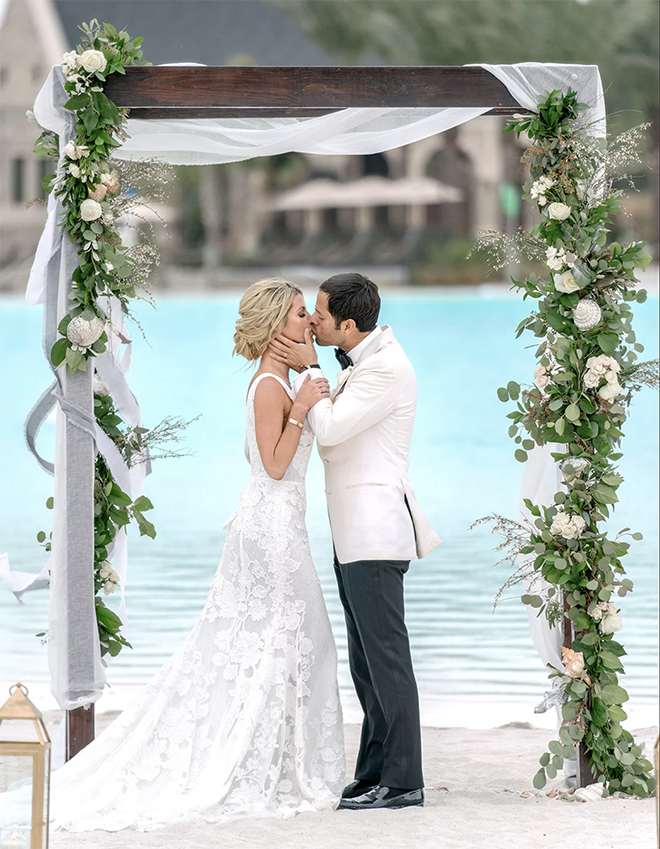 Considering hiring a wedding planner for the big day? You're on the right track! Read on to see why hiring a wedding planner is such an important part of the process!
1. The Big Picture
So many great ideas, beautiful themes, and the ever-changing scope of bridal fashion and design trends, are what make planning a wedding so much fun…and so overwhelming. Experienced wedding planners know how to take your Pinterest board, notebook of magazine pages, and Instagram collections, and pinpoint your true "core" style—the things you keep returning to over and over. From there, working with a team of expert vendors, your planner can design a truly personalized wedding, just for you!
Kat Creech, creative genius behind the stunning events designed by Kat Creech Events explains, "As wedding stylists, we are about creating a personal brand for your wedding day. Our firm focuses on the design storyboard…and that something special that you can't quite put your finger on. We look past the daunting checklists, the digital boards, the wedding color, and really get to know our clients—the foundation of what makes them who they are."
2. The Right Vendors
Of course you're doing your research and finding your favorite vendors through trusted places like Weddings in Houston and The I Do! Wedding Soiree (see what we did there?). However, a wedding planner can help narrow down your vendor "hot list" by offering insight and ideas gained from years of experience in the event and wedding planning industry. Your wedding planner may also be aware of packages or specials offered by certain vendors that you may not be aware of at a glance.
Claudia de Velasco, lead event planner for famed Houston wedding planning company A Day To Remember, notes, "I always ask my couples what their peace of mind is worth. Not only are we guiding our couples through the process, but we are also saving them hours of research, and ensuring we connect them to reliable creative partners. As planners, we become their best friend and confidante."
3. The Essential Details
It's finally the month (or week, or day!) of your wedding. You have probably said, "I just want this wedding to be over," at least twice, and your planner is on speed dial. It is here where your wedding planner truly shines, as they bring all the pieces together to create a beautifully cohesive celebration. "In the words of Charles Eames, 'The details are not the details. They make the design,'" notes Jim Gray of renowned Houston event planning firm Grayhouse Events Atelier. "From the first consultation to the the conclusion of a flawless evening, we will seamlessly bring all the elements together to create an unforgettable wedding."
Your wedding planner will be at the helm, confidently taking care of last-minute logistics, and communicating with your vendors, venue, family and wedding party, to make sure everything is on track and no detail is left to chance. You will be free to finish your pre-wedding beauty or grooming regimen, pack for your honeymoon, and welcome your out-of-town guests. As you spend time with the ones you love, serenely enter your breathtaking ceremony space, take a first look at your reception, and look back on your beautiful wedding photos, you will realize that your wedding planner was worth every penny.