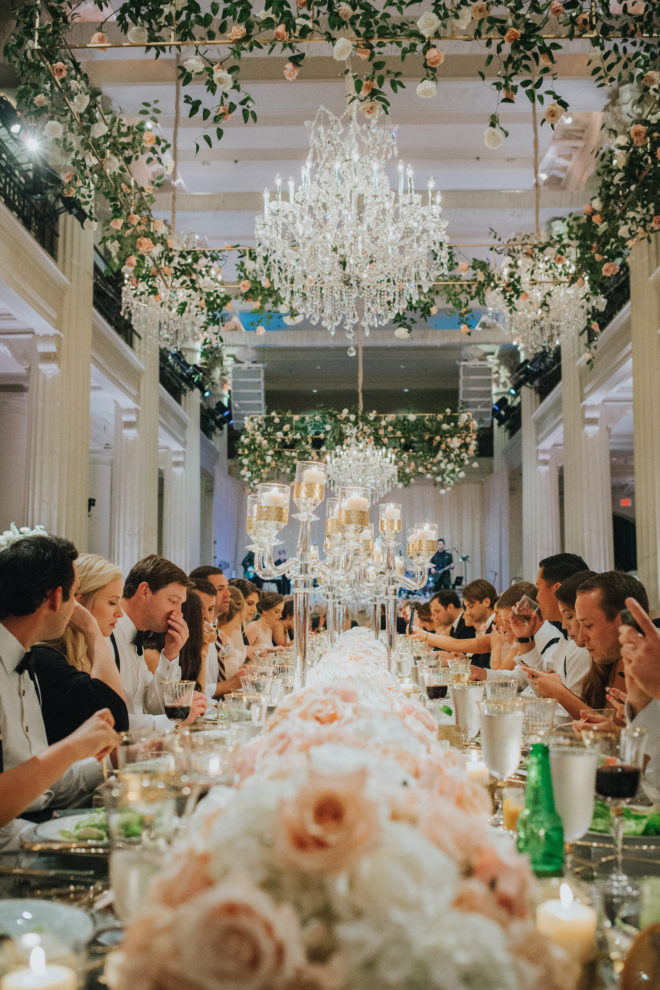 One of the most memorable parts of your big day—aside from saying "I do," of course—is the opportunity to celebrate with your guests at the reception! After an exciting and busy wedding day, you and your guests will be looking forward to taking a break to enjoy a delicious meal before celebrating the night away. Whether you envision a more formal sit-down dinner or a lively cocktail party, the key to making an impression with your guests—and making your reception memorable—is catering a wedding with the right catering company.
If you're looking to dazzle your guests with the finest food and service, local Houston wedding caterer Jackson & Company is ready to help you create the perfect menu for the reception of your dreams. Think thoughtful and creative dishes served on silver by a synchronized wait staff that's sure to make you feel like royalty on your special day.
Since 1981, Jackson & Company has stood out as one of the most respected wedding caterers in Texas, offering traditional five-star wedding catering services with a modern twist and flair. From planning to production, Jackson & Company specializes in exquisite events and has proudly served US Presidents, foreign dignitaries, and Houston's most prominent families, surprising and delighting each with their renowned white-glove service and specialized menus sourced from the finest ingredients.
While Jackson & Company's specialty is French cuisine, head chef Adam Paul's expertise spans many culinary genres. By training with an instructor from central India who spent time in the kitchens of the Taj Mahal, attending the Culinary Institute of America, working in 5-star restaurants in New York, and interning with restaurants up and down the west coast, Chef Paul has mastered techniques from traditional French to Asian, and everything in between.
A true culinary artist, Chef Paul takes pride in sourcing the finest and freshest ingredients from around the world to craft delicious—and beautiful—dishes. This freedom allows Jackson & Company to provide what most other catering companies can't: the flexibility to create a unique menu for your taste. That includes customizing a menu to accommodate a range of dietary restrictions. They've been known to fashion fully gluten-free, dairy-free, and vegan menus that leave guests begging for more!
Beyond the reception, Jackson & Company can cater to all your wedding food and beverage needs, from the rehearsal dinner to afternoon tea service for the wedding party before your nuptials, to specialized "thank you" treat boxes post-event. No matter which services you select with Jackson & Company, you're sure to be delighted by their attention to detail and dedication to serving the highest quality food and beverages to accompany one of the most important events in your life.
Don't take our word for it, though! See for yourself with this sampling of Jackson & Company's mouth-watering dishes and beverages:
First, let's start with these exotic miso vegetable spring rolls with red wine dipping sauce. We love the trendy botanical garnishes that make this appetizer pop!
To complement the first round of hors d'oeuvres, how about these refreshing Charlie's Tonics garnished with mint?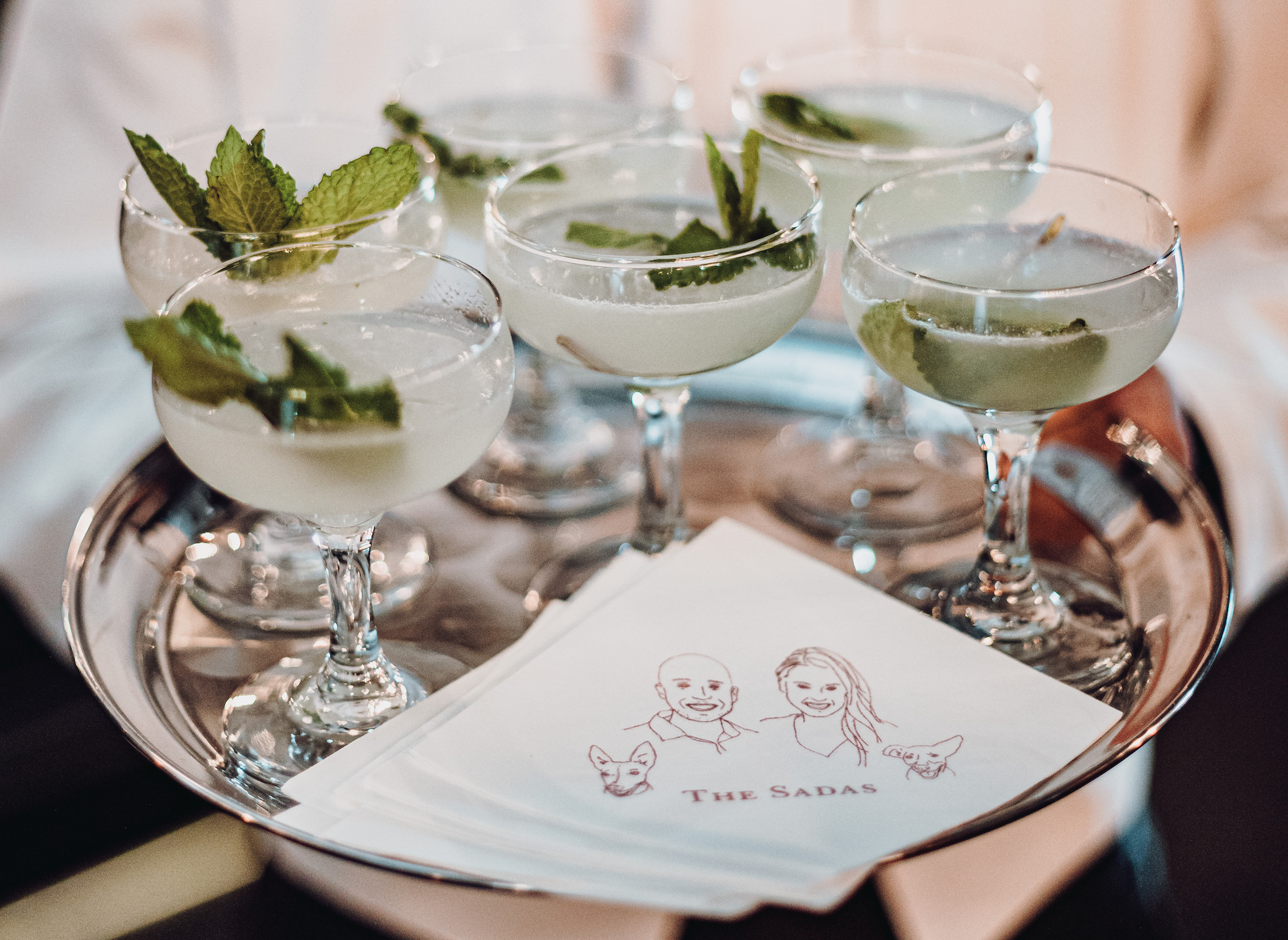 Next up are these darling flatbread bites topped with fig puree, mozzarella, aged prosciutto di Parma, and arugula.
Next up are two tasty desserts, starting with this champagne poached pear stuffed with walnuts and sundried fruits and served alongside local wildflower honey, Creme Anglaise, and honey gelato.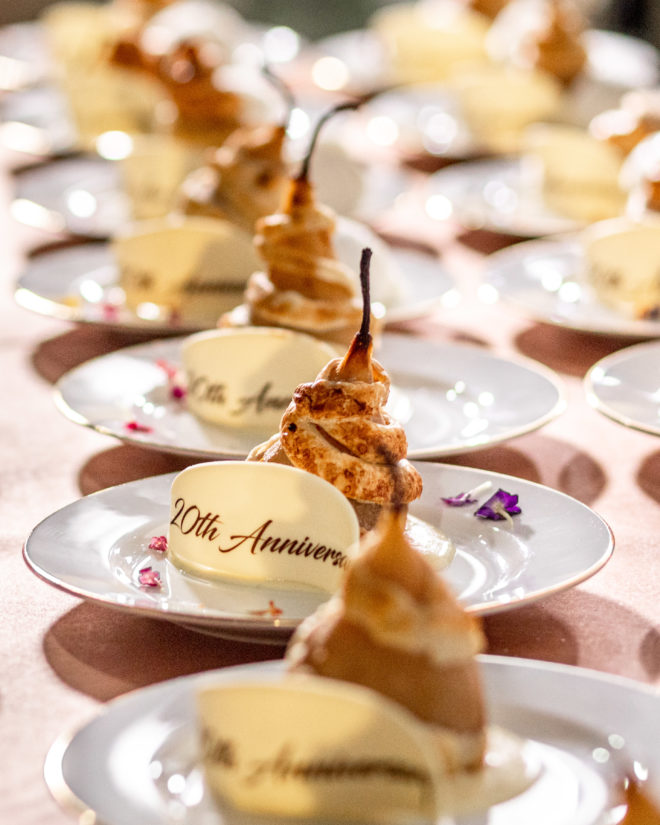 And how about this decadent dessert tower featuring raspberry canoilis and dragonfruit mousse with Chantilly in chocolate cups?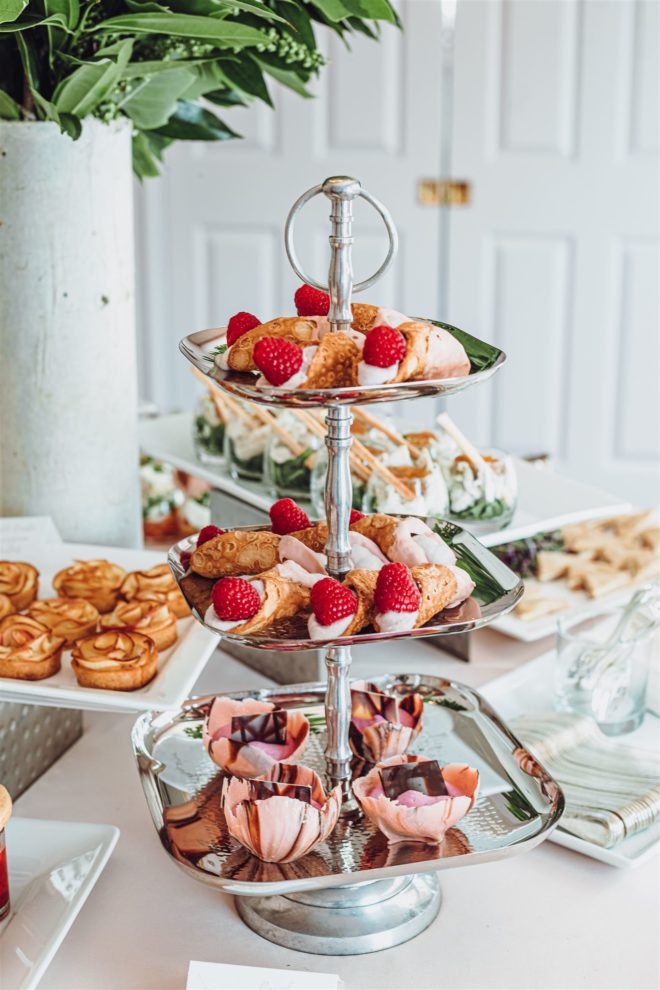 Finally, guests finish with a glass of champagne topped with gougère to toast the couple of the evening.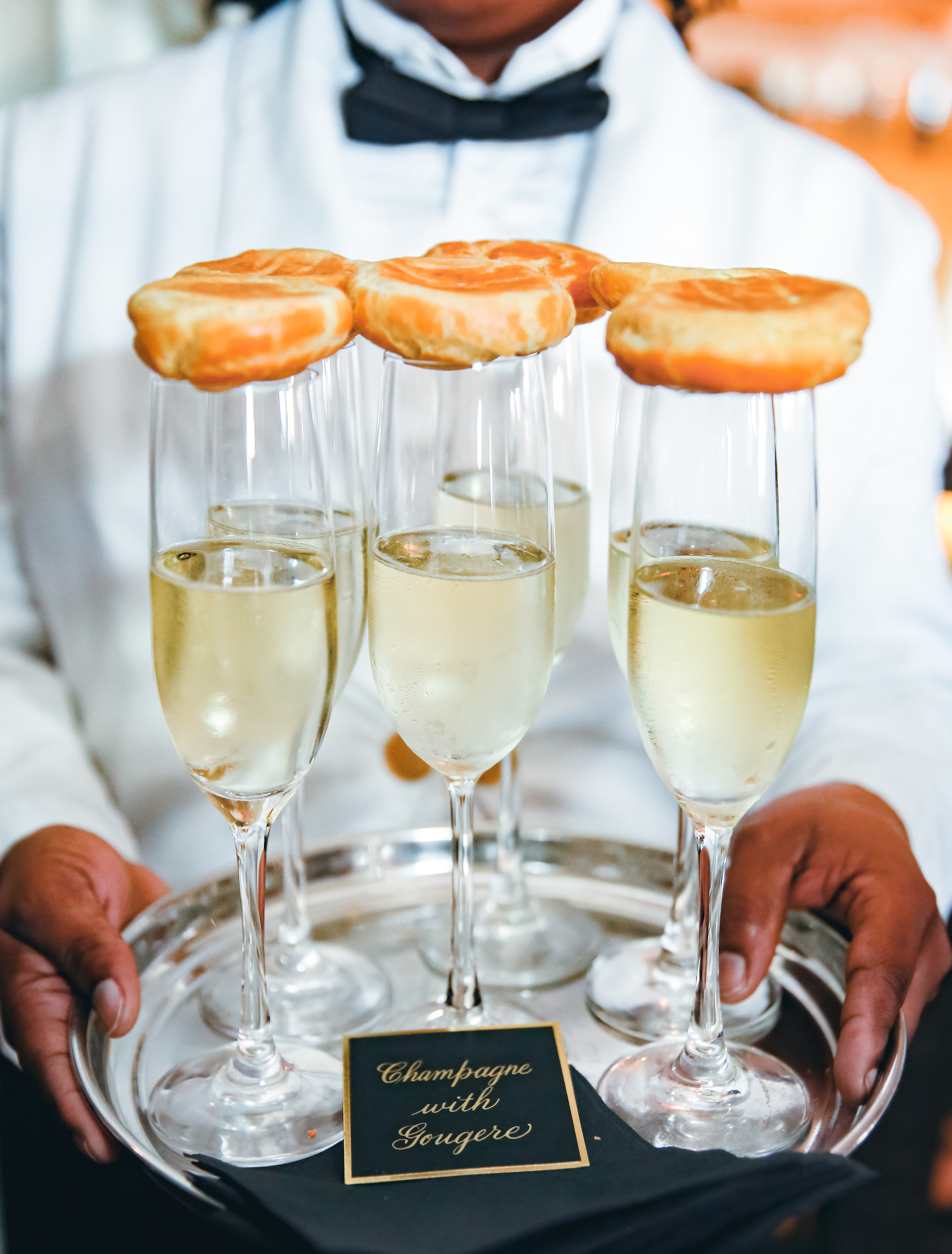 Already planning your dream wedding menu? Learn more about Jackson & Company, and request a quote to discuss your catering needs by visiting our Jackson & Company vendor page!
"Give your Guests a Five-Star Wedding Experience With Jackson and Company Catering" Spotlight Houston Vendors: Photography: Ama by Aisha | Venue: The Astorian | Corinthian Houston |
Contributors: Photography: Joe Cogliandro Photography / Venue: Jackson House / Florals: Bergner and Johnson Design / Balloons: Reverly Goods / Lighting: Premier Sound and Lighting /