The sky's the limit when it comes to Daniela and Fernando, quite literally. The two met shortly after jumping out of a plane at a skydiving drop zone, which eventually led them to start jumping together on the weekends.
When the time came for a proposal, Fernando brought Daniela to San Luis Pass for a romantic picnic at the beach. They were watching the sunset when he took her to shore and got down on one knee. "I still remember his heart pounding so hard out of his chest right before. Everything else after that was a blur, I think I blacked out from the shock, but saying yes was easier than jumping out of an airplane!" says Daniela.
On November 6, 2021, the couple pledged their love at Agave Estates, a venue with European flair and an oasis of lush palm trees and colorful gardens. For their alfresco ceremony, white blooms and verdant greenery complemented the warm hues of the natural stone paths and terra cotta walls in the sun-dappled courtyard. Guests headed inside for the reception, sitting under a canopy of twinkling lights and lush botanicals. A highlight from their night? "Our private last dance was very special, we were able to kind of stop at the end of the night and just enjoy a couple of minutes just the two of us," says Daniela. To end the evening, the newlyweds exited under a grand sparkler arch.
Continue scrolling for all the romantic moments of this greenery and bloom-filled courtyard wedding captured by the talented Ama by Aisha. Congratulations, Daniela + Fernando!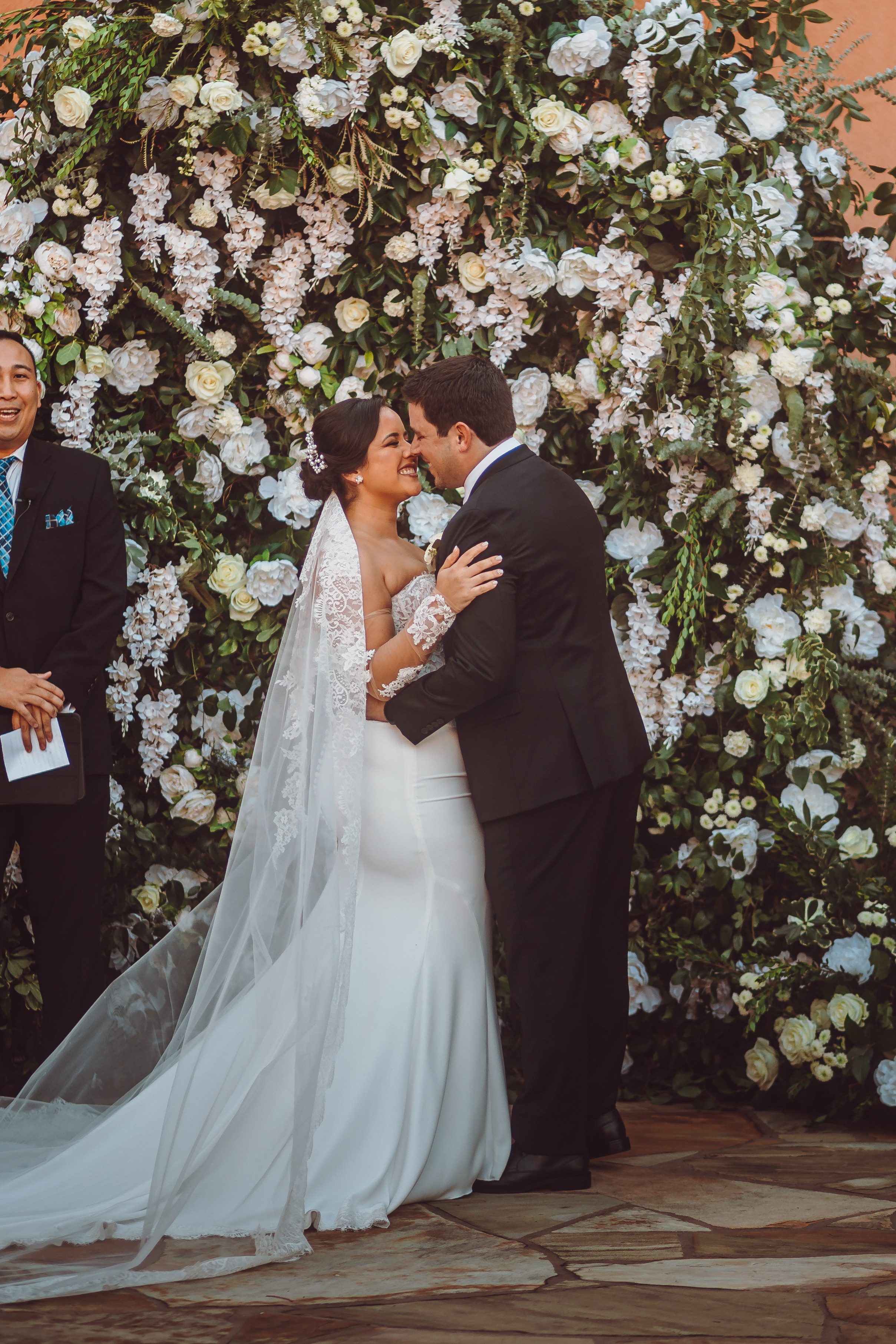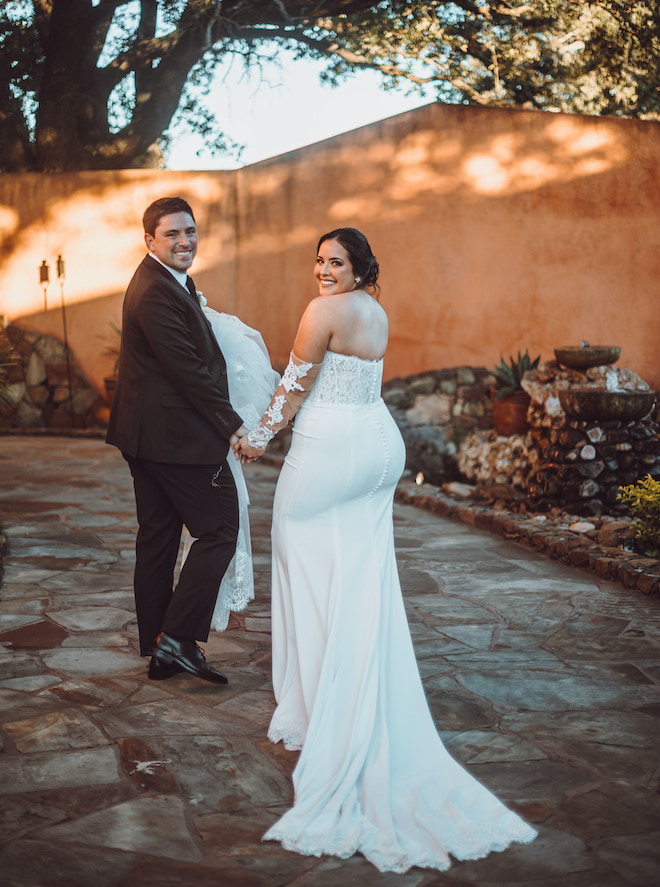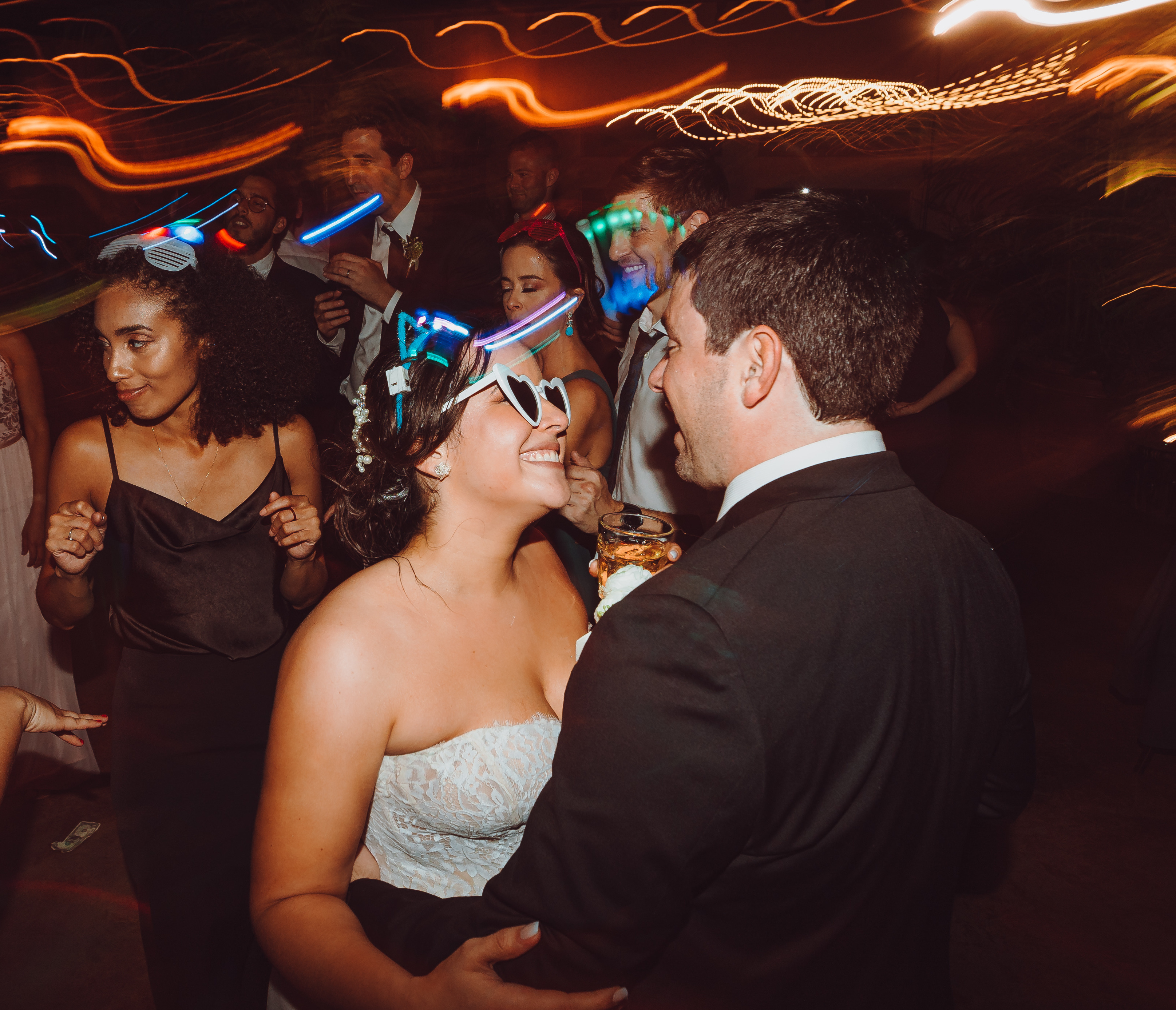 "Elegant Courtyard Wedding Filled With Lush Greenery at Agave Estates" Spotlight Weddings in Houston Vendors – Photography: Ama by Aisha | Venue: Agave Estates
Contributors: Bella Dia Floral / Two Forks Catering Company / Becca Cakes / Reverent Wedding Films / Harmony Strings / Misosa Makeup / Viva la Trenza / Fresh Bites / Sweet Almond Pastries