Wedding signs are not only a beautiful piece of decor… they are also a guide to direct your guests and help them know what to expect on your big day. Add fun, personal touches to your wedding by including creative wedding signs and stationery, which can be designed along with your invitation suite, to carry through your motif, monogram, palette and/or lettering style.
From ceremony programs to signature cocktail signs, don't forget to ask your wedding stationery and signage designer about these 11 wedding signage and stationery ideas!
1. Welcome Signs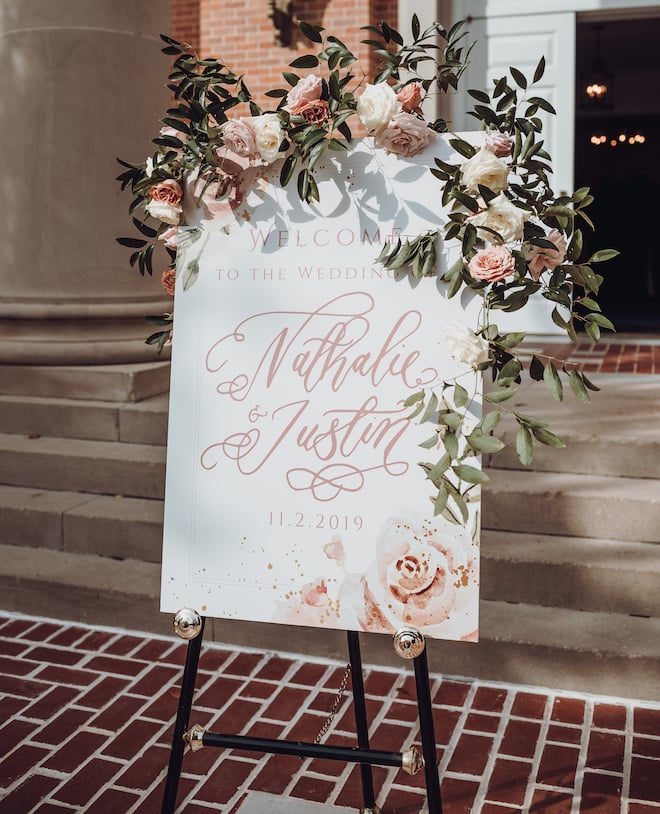 Give your guests a warm welcome and first look at your wedding theme by adding a welcome sign to greet them. We love how this floral adorned welcome sign perfectly gives off romantic wedding vibes.
2. Ceremony Programs
Ceremony programs are a great way for your guests to follow along with the ceremony order, introduce the wedding party, give special thanks, and direct them to the events after. We are especially a big fan of ceremony program fans to help keep your guests cool in the Texas heat if you're having an outdoor wedding!
3. Place Cards
Place cards are a formal way to place your guests exactly where you want them to sit at the reception. If you want to give your guests a sweet surprise, consider writing personal notes inside each of their place cards to show how much you appreciate them!
4. Dinner Menus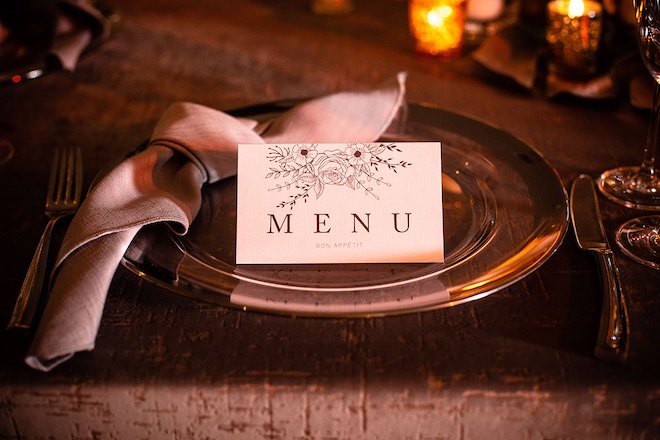 You've carefully curated your reception meal and now it's time to show it off. Get your guests excited for the reception meal by providing dinner menus with a full, descriptive list of what food to expect.
5. Seating Charts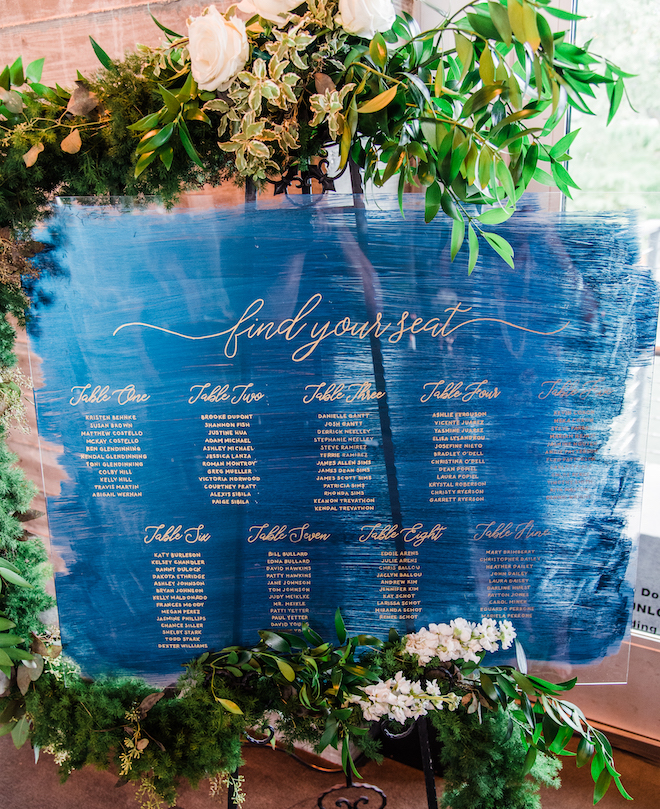 Help point your guests in the right direction by including a seating chart to direct them to their assigned table! Consider using a painted lucite backdrop or a repurposed mirror for your design if you're looking for a modern, whimsical look like this vibrant seating chart.
6. Table Numbers
This may be a small detail, but table numbers are largely essential to have at your wedding reception! From woodblocks to acrylic table numbers, there are countless different styles to choose from that will perfectly fit your wedding aesthetic.
7. Butler Tray Signs
Introduce your hors-d'oeuvres in style with butler tray signs that will have your guests snacking happily during the cocktail hour.
8. Station Signs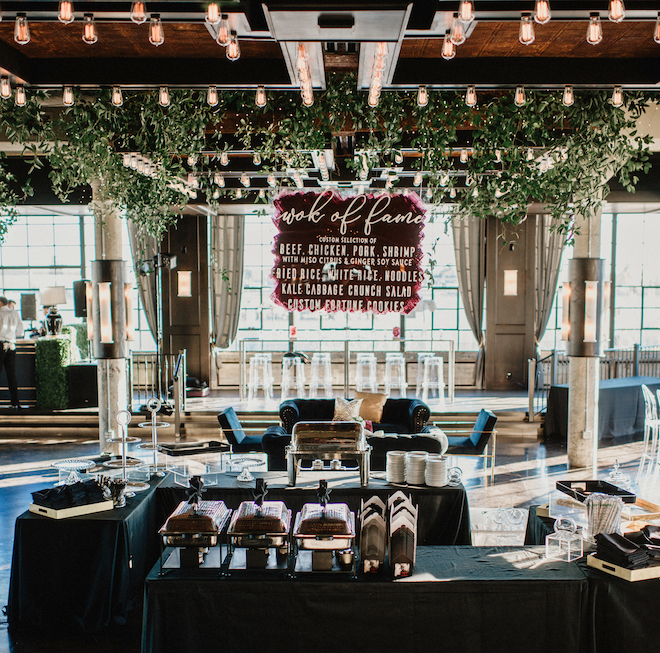 If you're opting out of a seated reception meal and going for food stations instead, make sure to include food station signs that display your different food options for guests to easily choose from.
9. Signature Cocktail Signs
If you're having signature cocktails at your wedding let your guests know what they're sipping on with an illustrated signature cocktail menu!
10. Favor Tags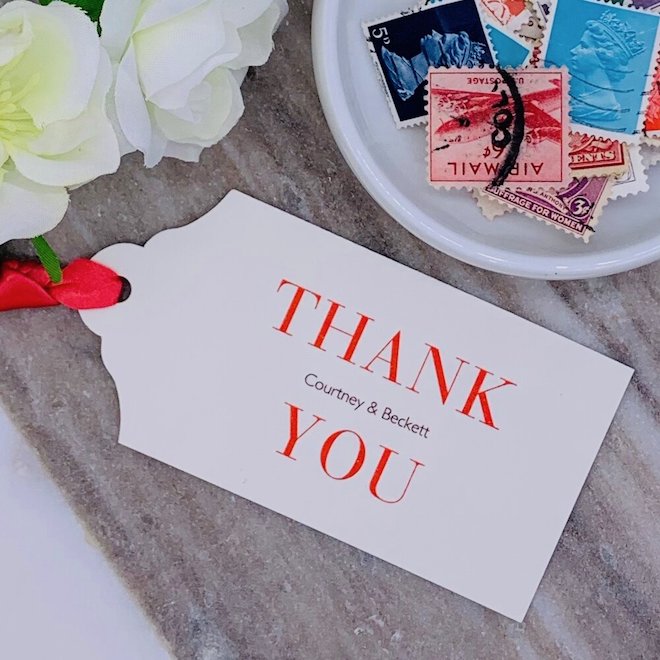 Be sure to add favor tags to your wedding favors to let your guests know how appreciative and thankful you are to have them celebrate your big day.
11. Welcome Basket Tags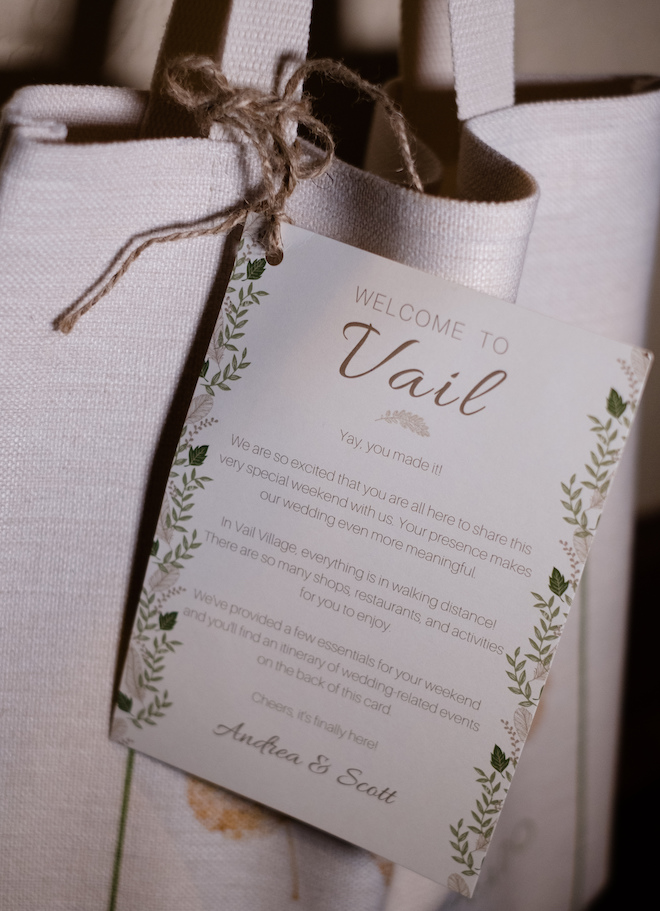 If you're having a destination wedding, welcome baskets are a perfect way to greet your guests. Don't forget to add tags to your welcome basket to give your guests a brief summary of what to expect and show how grateful you are that they made it to your wedding!
Need more inspiration for wedding signs & stationery? Be sure to check out our Wedding Stationery & Invitations Pinterest board!