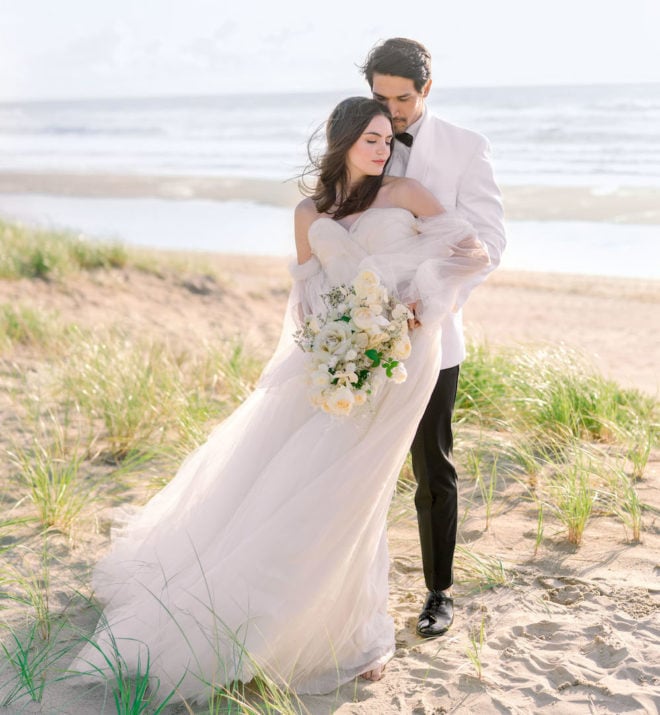 Breakaway from the summer Houston Heat with us for this stunning styled beach wedding shoot on the Oregon coast Stephania Campos Photography along with an incredibly talented team of professionals. The iconic Haystack Rock at Cannon Beach offers a spectacular backdrop for this dreamy destination wedding, and every element of the romantic minimalist theme honors the natural beauty of the Pacific Northwest coast.
The beach-inspired color palette of whites, creams, and golds embellish the minimalist wedding décor and perfectly complements the coastal scenery. Floral elements throughout the shoot serve as the focal point of the décor and evoke feelings of dreamy romance. The flower arrangements lining the aisle look like they've sprung up from the sand and blend effortlessly with the native beach flora. And we love the choice of backless wooden benches for seating! They make the ceremony feel intimate and don't obstruct any of the endless ocean views.
A repurposed vintage cabinet serves as the escort table, centered between native beach grass and a full floral arrangement. Gold-accented escort cards and lanterns add a perfect pop of modern glam and chic against the contrasting natural elements. The reception table is simply gorgeous with a flowing soft blue linen and coordinating blue glassware, an assortment of white flowers, complementing wood accents, and gold flatware. Amid the classic white flowers, we're head over heels for how the spruce sprigs and driftwood pieces in the floral centerpieces pay tribute to the Pacific Northwest's natural beauty.
Speaking of natural beauty, our bride's look steals the show in this shoot! From head to toe, she embodies natural elegance. The bride lets her hair down for the wedding with soft, beachy tresses. And her neutral makeup enhances her natural beauty! And, we adore how her off-the-shoulder, layered tulle wedding dress and veil flows beautifully in the ocean breeze. The groom's dapper yet beachy look is perfect alongside his blushing bride as he opts for a white suit jacket, bowtie and stunning watch.
Bringing this shoot to life is the oh-so-talented Houston wedding photographer, Stephania Campos. She so elegantly captured the authentic feel of this styled wedding with her signature soft, dreamy style. But believe us, you'll want to see every detail for yourself. Keep scrolling to be transported to the Oregon coast for this beachside shoot!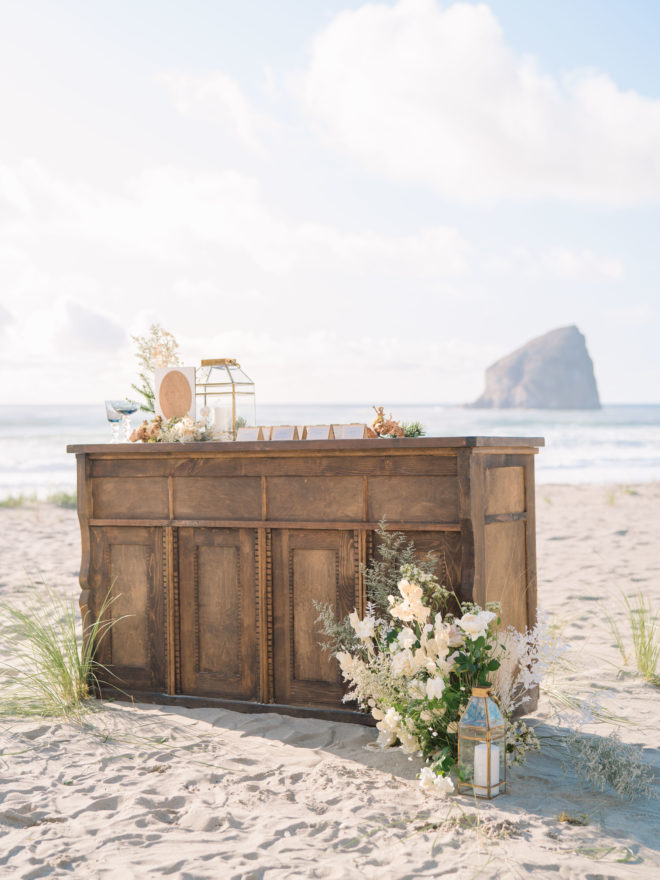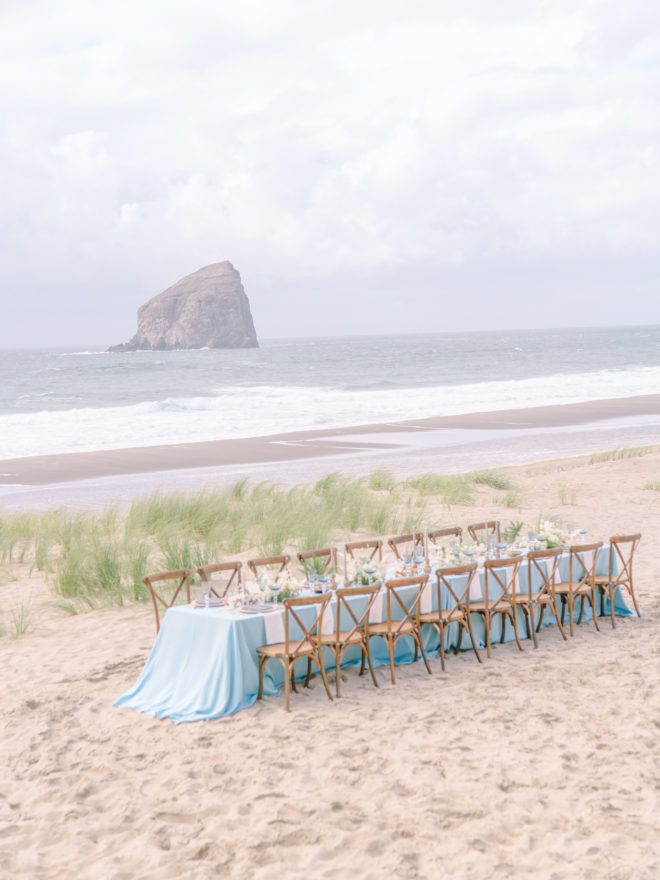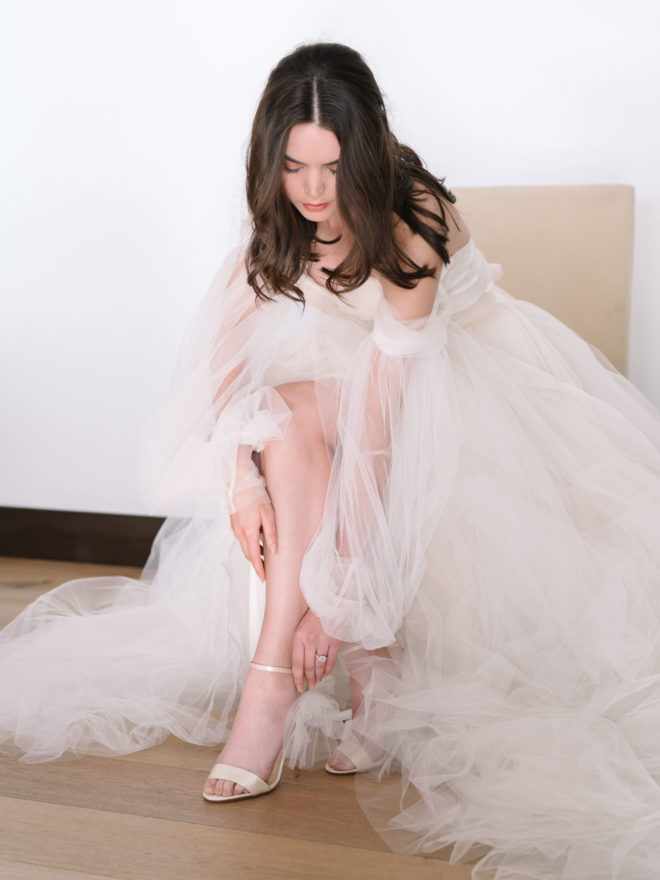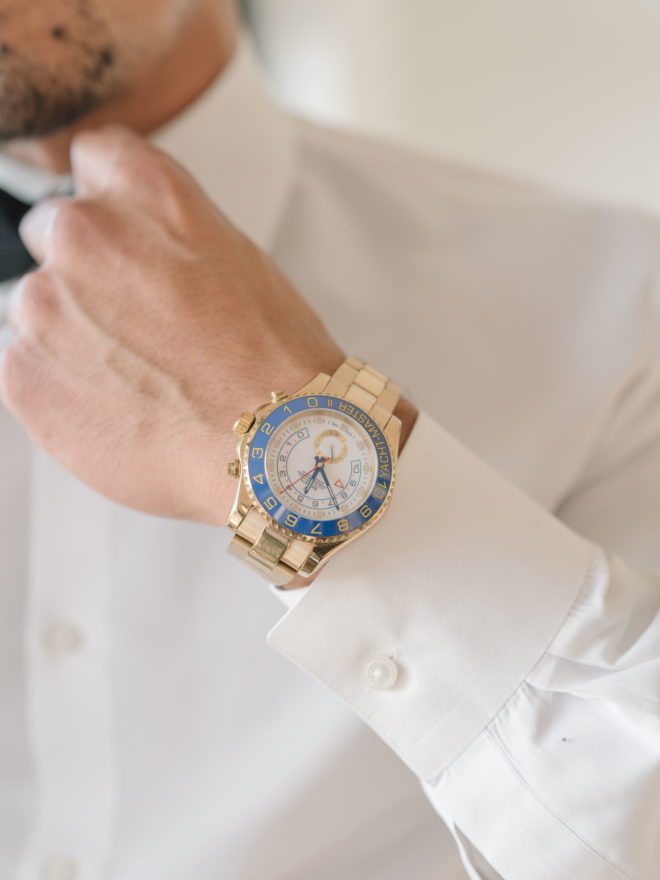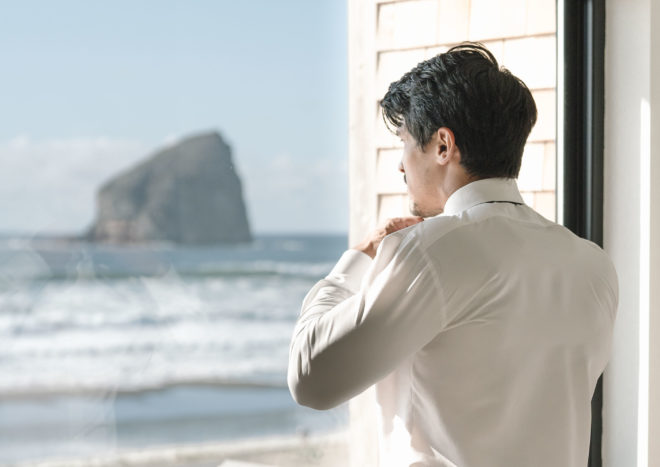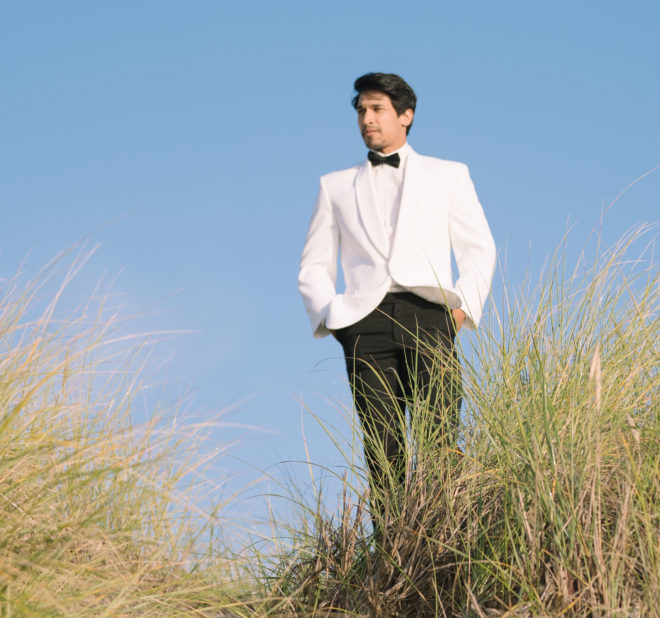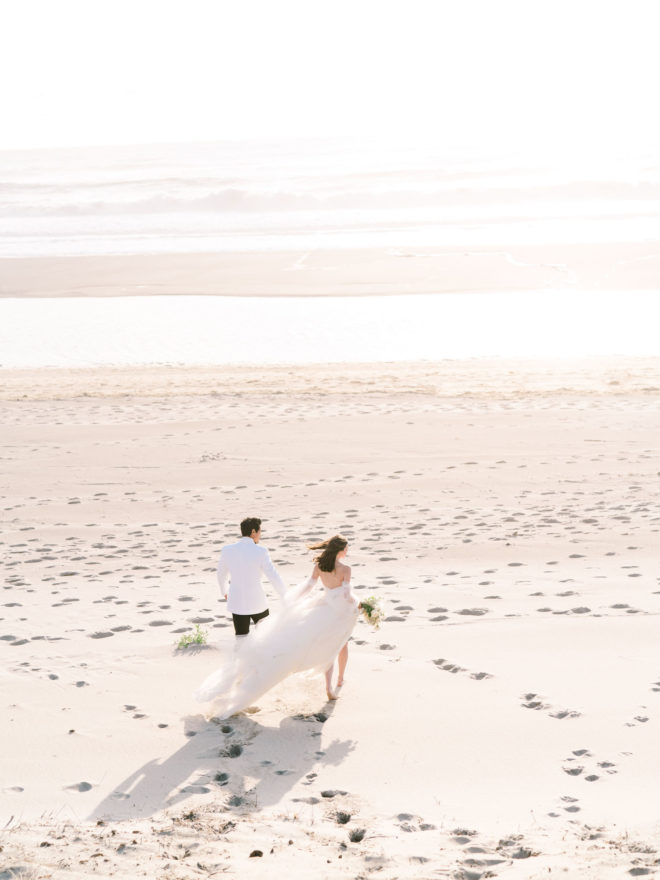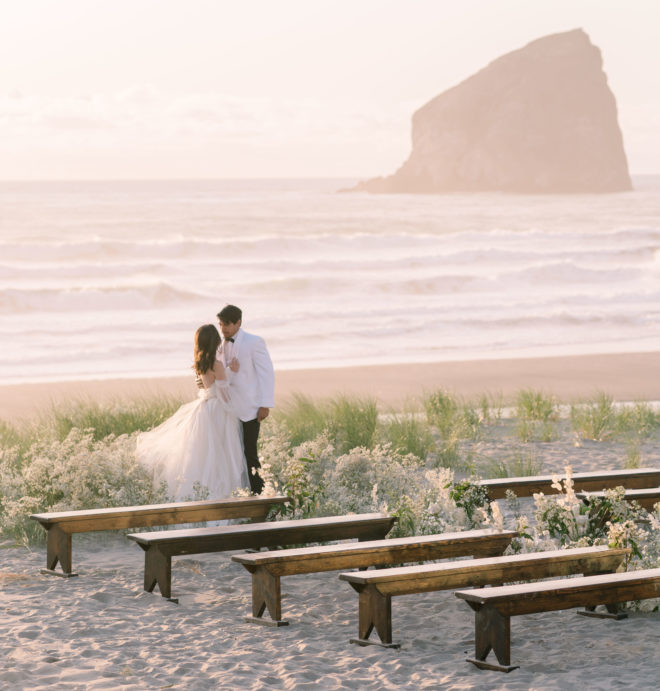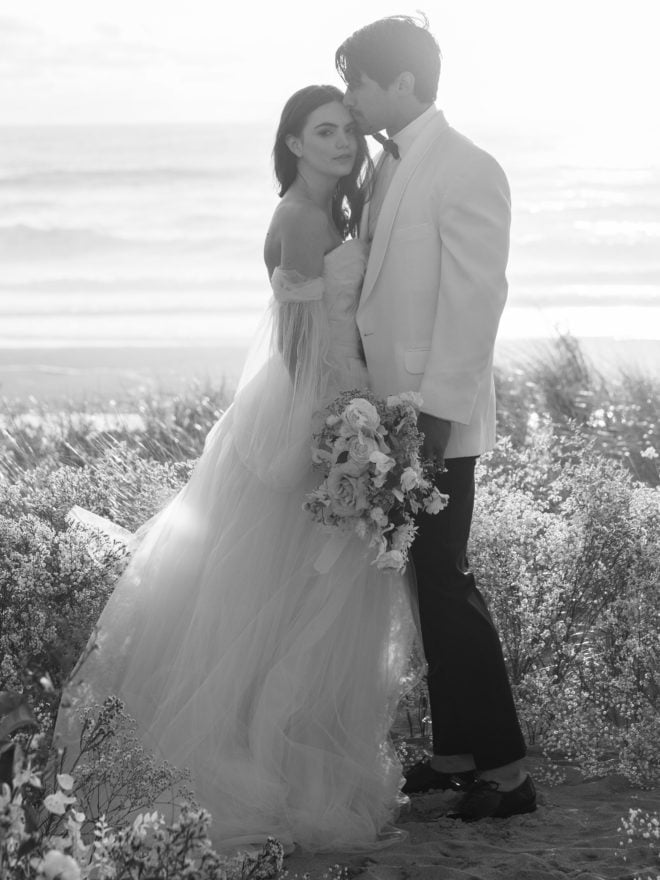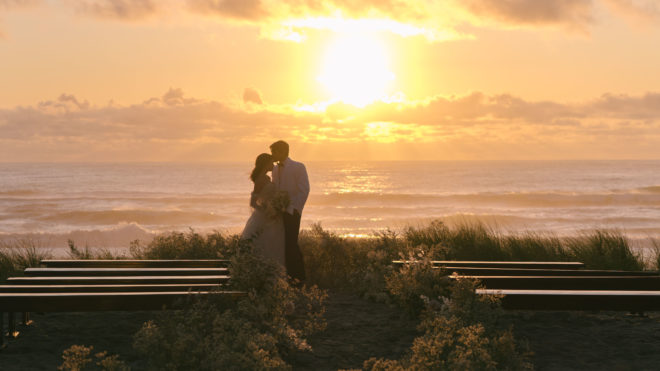 "Ethereal Destination Wedding Shoot on the Oregon Coast" A Styled Shoot – Spotlight Houston Vendors – Photography: Stephania Campos
Contributors: Joy Proctor Design | Kaleb Norman James Design | Donny Zavala Photography | Bows and Arrows Flowers | Classic Vintage Rentals | Cassandra Kennedy Beauty | The English Dept. | Latavola Linen | Claire La Faye | Guilder Cafe | Hillockburn Farm