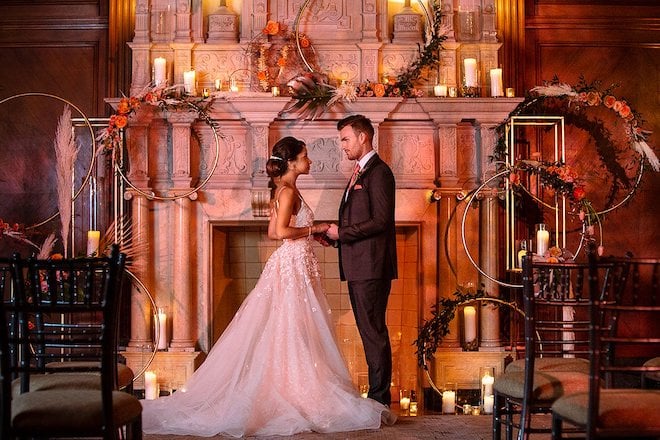 There are no do-overs with your wedding day. So it's important to make sure the wedding photographer you task with documenting your once-in-a-lifetime day is the right person for the job. Follow these 4 steps for finding the right wedding photographer with whom you really, truly click!
1. Research Potential Wedding Photographers
Starting your wedding photographer search with Weddings in Houston is a great first step. Once you've found a few photographers whose work speaks to your heart, reach out and introduce yourself. At the same time, check out photographers' Instagram profiles, blogs and online wedding galleries. Ask to see testimonials from real brides and grooms, and request referrals from their recent clients who would be willing to share with you their experience with your maybe-photographer. Friends and family members who have recently gotten married or know someone who has are also an excellent resource for photographer referrals. No matter how you start your search, remember that you want to find a photographer who is not just talented behind the camera, but is reliable and trustworthy, responsible and professional, and good with people.
2. Review Wedding Galleries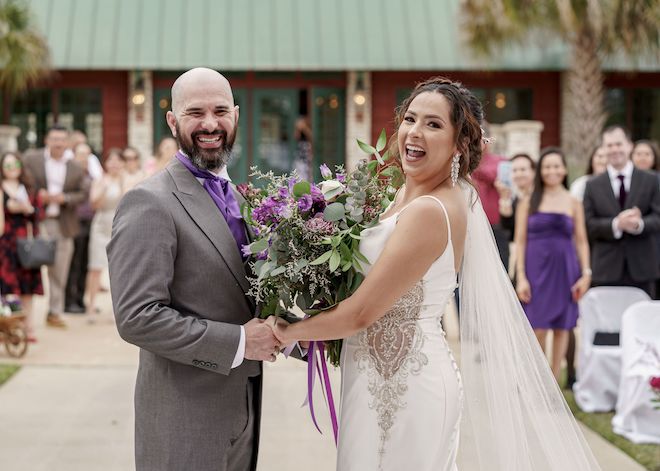 If you ask a potential photographer to send you a wedding gallery to look at, they might send you only their favorite one. Which may or may not be representative of their work as a whole. Do yourself a favor and request to see multiple galleries, and feel free to ask for a range of wedding sizes and types. Make sure they send you photos of the entire wedding day, so you can see how they deal with changes in light, how they capture details versus family portraits versus guests in action, and how their images tell the "story" of the day.
3. Meet Face-To-Face
Now that you've narrowed it down to the photographer you think is "the one," it's time for a face-to-face meetup. Schedule a time to meet your potential wedding photographer(s) in person or through a video call. How do you feel in their presence? Comfortable? Relaxed? Edgy? Uncertain? Does this person listen carefully and attentively to your questions? Do they respond in a way that makes you feel secure…rather than offering an overzealous, "Yes! Totally! No problem!" to every inquiry? Remember: You're going to be spending a large amount of time with this person, especially if your photography package includes engagement photography and/or bridal portraits, prior to the big day. You want that time spent together to be positive, and, hopefully, fun! And one more thing: Make sure to ask your wedding photographer how they would react to family and friends who want to take pictures on your wedding day. Your photographer should be able to balance the enthusiasm of Instagrammers and overzealous iPhone-clickers against the importance of getting the professional images you've paid them to capture. And they should always do so without scolding or alienating guests; a no-no, no matter how intrusive the amateur shutterbug may be.
4. Have a Pregame Session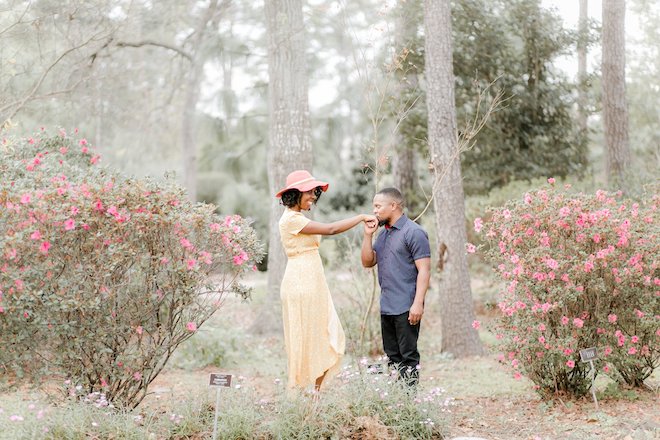 If time and your wedding budget allow, we strongly recommend doing an engagement session with your wedding photographer. There's no better way to really get to know your photographer and see them at work, and for your photographer to get to know you. Brides: Make the most of your session by getting your hair and makeup done professionally (don't forget your nails!). And both spouses should bring several outfits to change into over the course of the engagement shoot, to show off different sides of your personalities and relationship. It's never a bad idea to get a drink before the engagement session, to loosen things up and bond with your photographer. Expect your photographer to offer gentle guidance and posing tips throughout the engagement session; after all, this may be your first professional photo shoot, but it's far from theirs! On your big day, this understanding of how to pose (and when not to), and being comfortable in front of the camera, will help ease your stress and ensure flawless photography and timeless images.
Start your wedding photographer search here. In addition, view our Pinterest board for more photography inspiration!