Margeaux and Nick met at a mutual friend's birthday party and immediately connected after chatting and bonding over 80's music. The following weekend, they had their first date of many to come.
Distance made the heart grow fonder for Margeaux and Nick as their relationship began with many moves. The bride says, "Nick moved to Helinski, Finland, for a year shortly after we began dating, but we knew staying together despite the 5000+ miles separating us would be worth it!"
After several moves and the disruption of Covid-19, Nick surprised Margeaux with an intimate backyard proposal, followed by champagne and a homemade meal shared with family and close friends.
Margeaux and Nick wed in an al fresco ceremony on February 20, 2022, complete with twinkling lights and a chuppah decorated with blooming florals designed by Plants N' Petals.
The celebration continued with an elegant reception held in a ballroom decorated with grand floral arrangements in shades of coral, pink and orange. Above the monogrammed dancefloor, greenery and flowers created a romantic atmosphere. The couple enjoyed a simple yet stunning 4-tiered cake from Susie's Cakes as they danced their first dance as husband and wife.
Dancing and laughter filled the room before the couple's confetti send-off. However, the party was still ongoing. The couple and guests continued celebrating at the hotel bar and had pizza delivered for a late-night snack. The bride says, "Everyone sat sprawled out in the lobby, still in black tie, enjoying pizza and laughing until the wee hours of the morning."
Scroll on to see all the details from Margeaux and Nick's sophisticated wedding, from the floral adorned chuppah to the elegant invitations from Bering's.
Congratulations, Margeaux and Nick!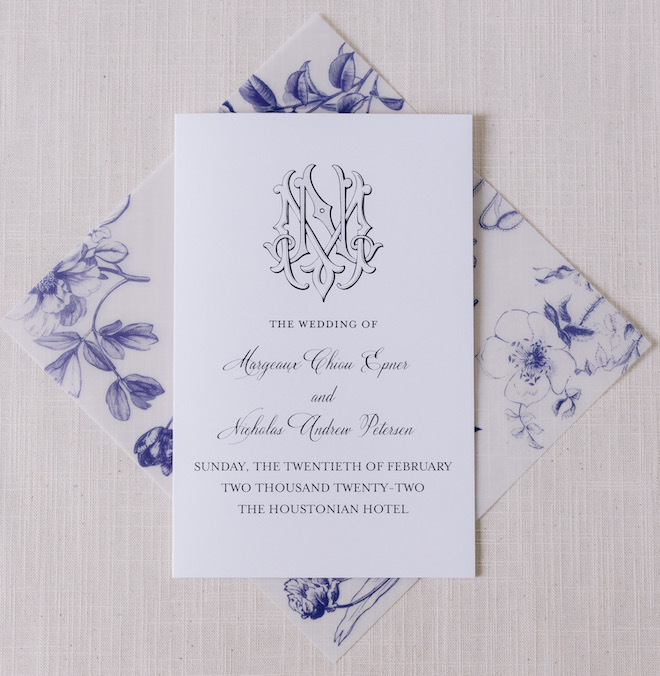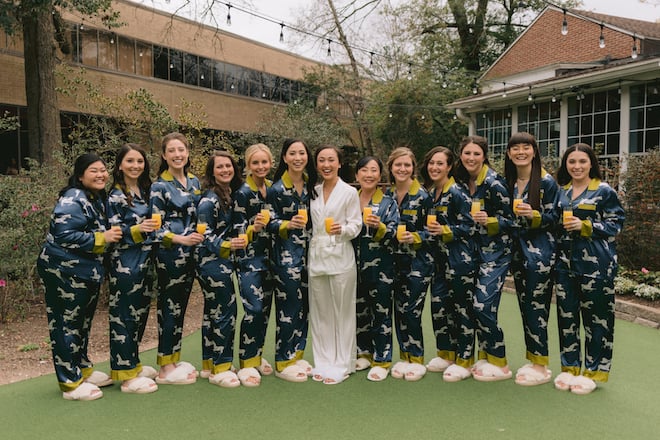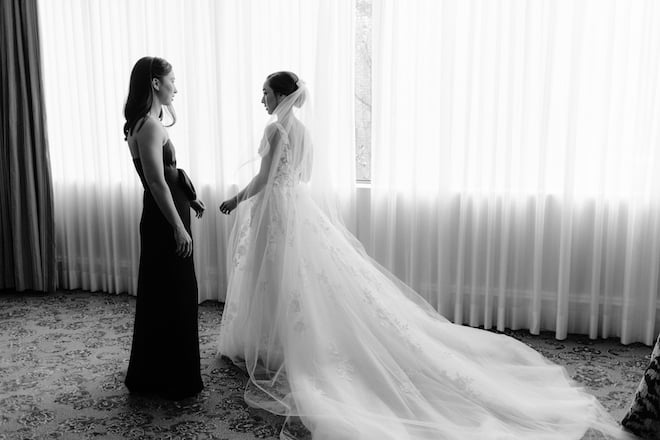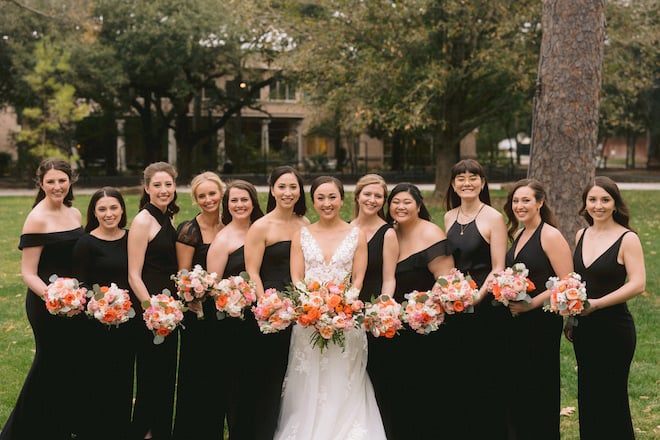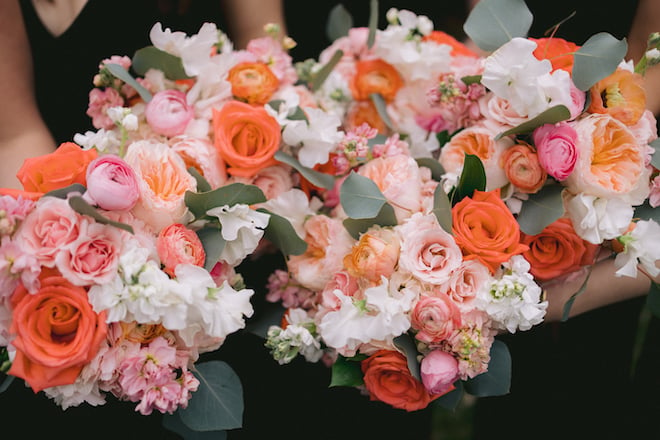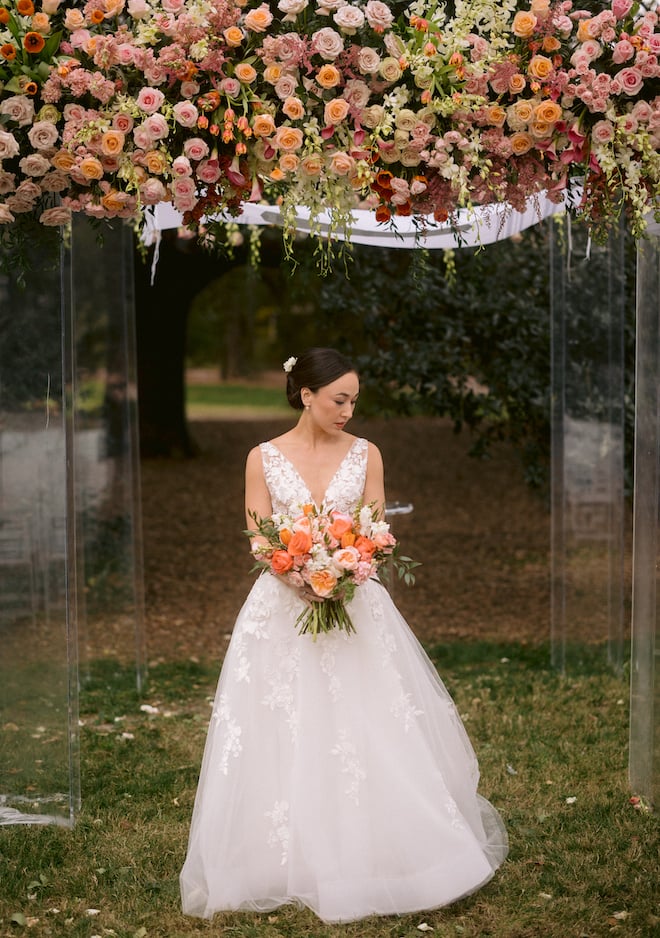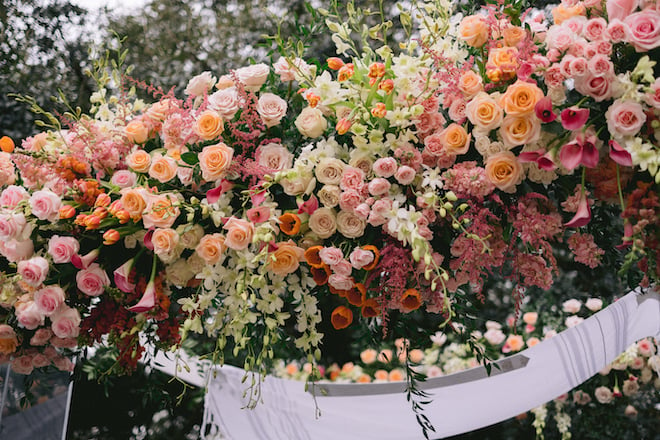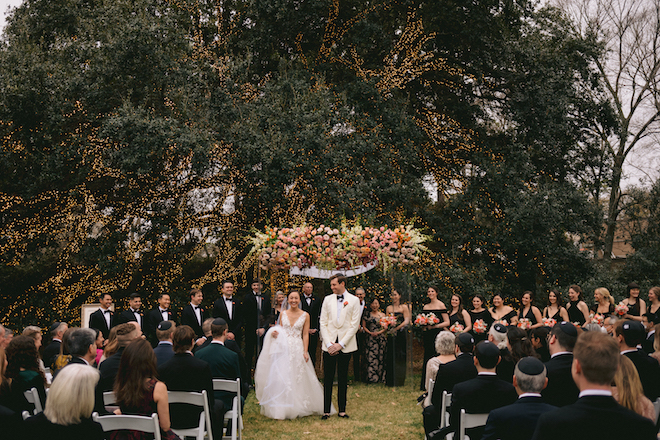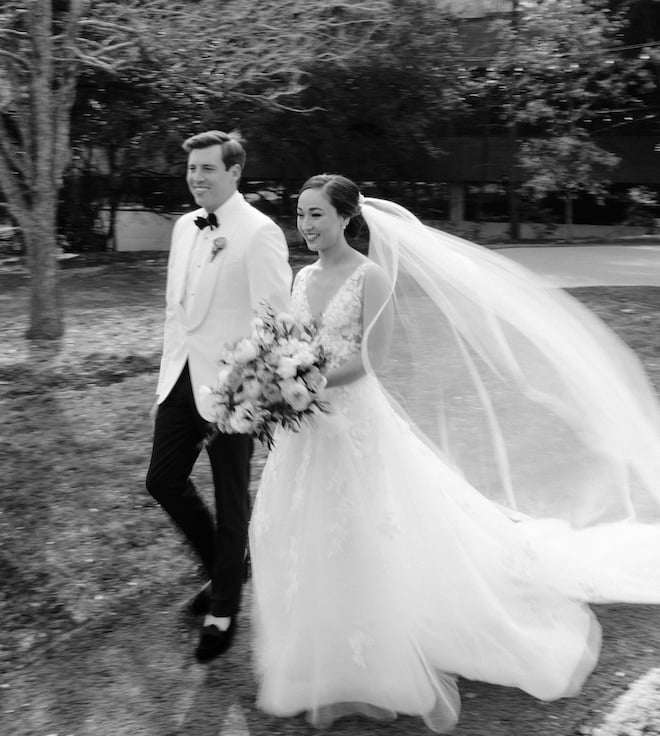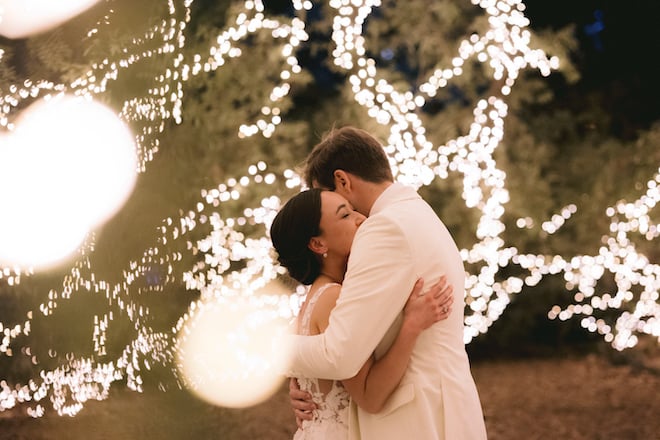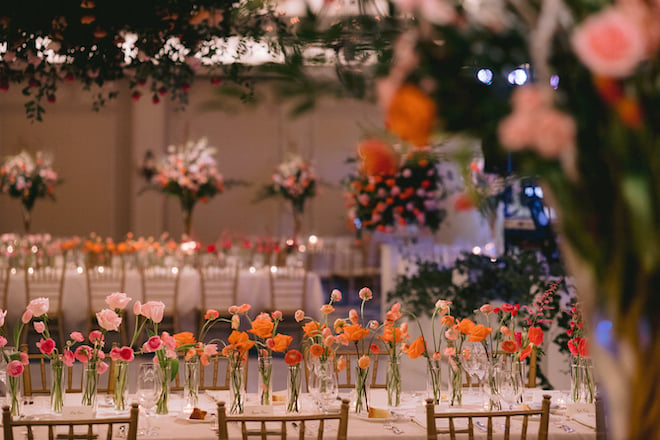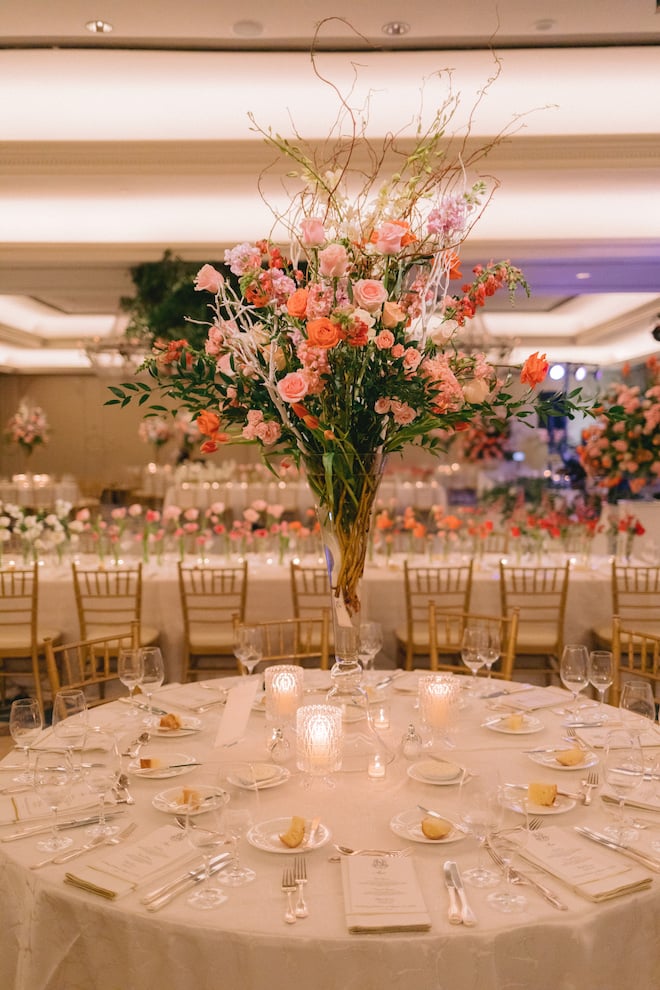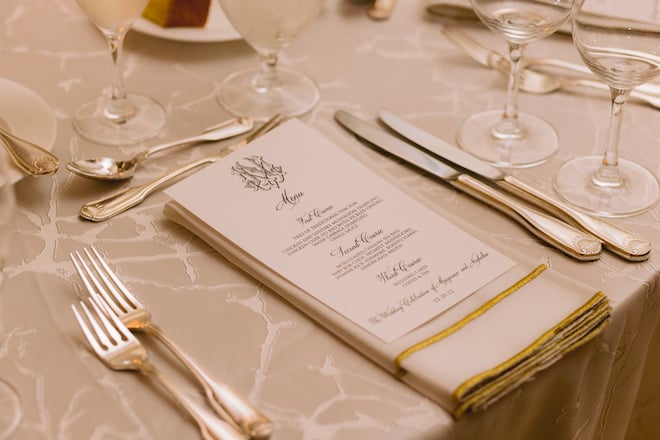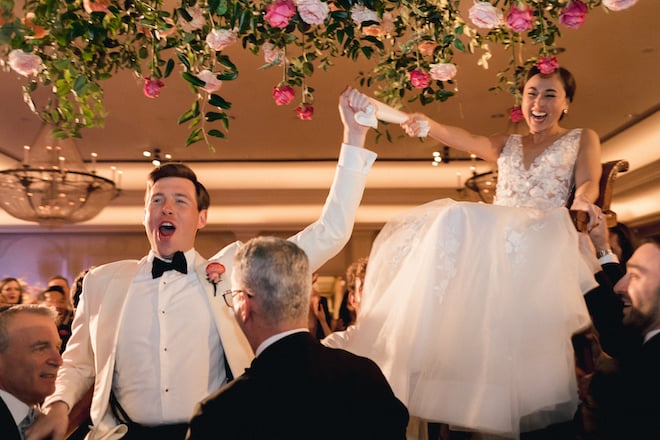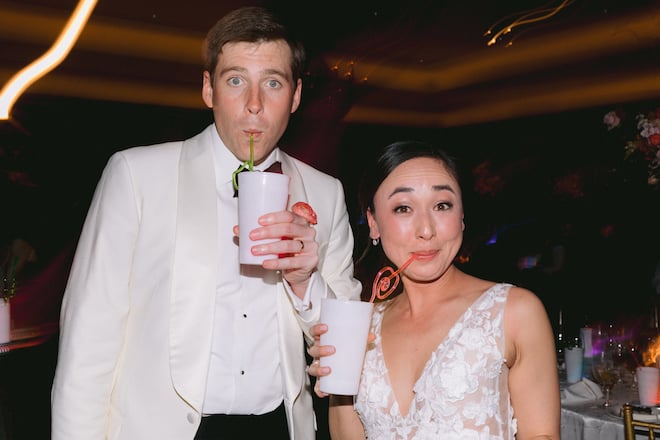 "A Floral Adorned Chuppah and Twinkling Lights Created A Magical Ceremony For This Houston Couple" Spotlight WiH Partners- Florals + Decor: Plants N' Petals | Registry + Stationery: Bering's | Cake: Susie's Cakes | Rehearsal Dinner Venue: Ouisie's Table
Contributing Vendors: Photography: Marco Wang Photography / Ann Whittington Events / Houstonian Hotel, Club & Spa / Jet Set Band / Divisi Strings / Crescent Films / MIMIR / 360 AV Design / Façade Privé / Laced Vinyl Shoppe / Booking With Char / Gratitude Salon / Jenny Kim Couture