Faraz was a friend of Aziza's family but had never met her. So he was excited but nervous when he found out she was attending his sister's birthday party. The groom says, "The entire night, we were bouncing off each other's energy and having so much fun. I knew this was going to be something special."
Faraz pulled off a surprise proposal. After Aziza said yes, the couple went to her parent's house, where all their loved ones were gathered to celebrate.
The couple pledged their love on November 18, 2021, at a beautiful Nikkah in Aziza's parent's garden. The aisle was lined with lush white roses, leading to the altar covered in verdant greenery and bountiful florals artfully designed by Richard Flowers with The Events Company. The tables were topped with grand centerpieces and glowing candles for the al fresco ceremony creating a romantic atmosphere.
The bride says, "It was truly surreal walking down the aisle to my now husband, in front of all my closest family and friends at the house where so many memories were made. It could not have been a more intimate and meaningful moment for me- from getting ready with my mom in my parent's bathroom to jumping in my childhood bed with my best girlfriends in my wedding dress after all the guests had left."
The couple continued the festivities throughout the weekend, including an extravagant Mehndi at The Post Oak Hotel at Uptown Houston, followed by a beautiful reception the next day.
Keep scrolling to see more details from Aziza and Faraz's backyard garden ceremony and opulent celebrations.
Congratulations, Aziza and Faraz!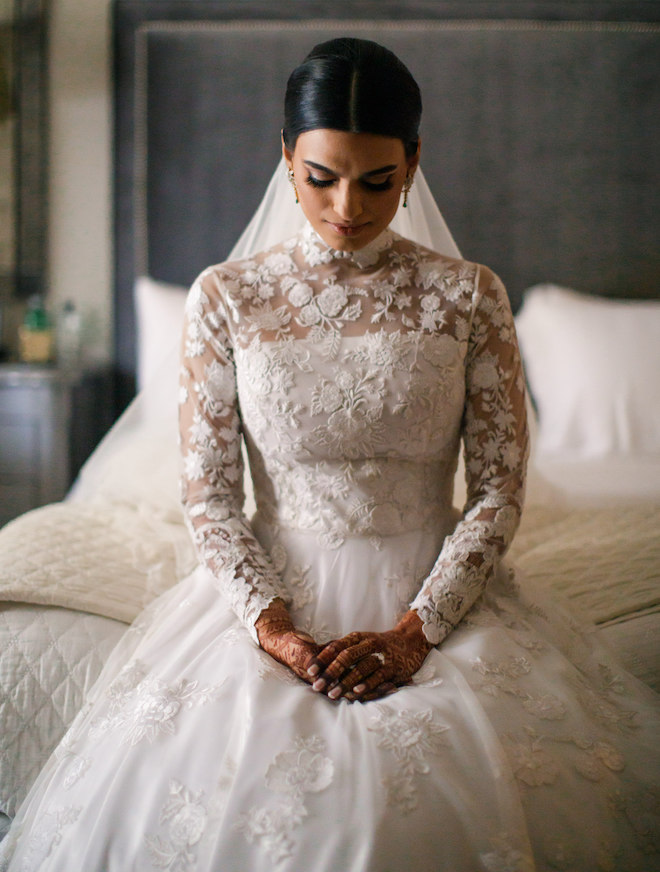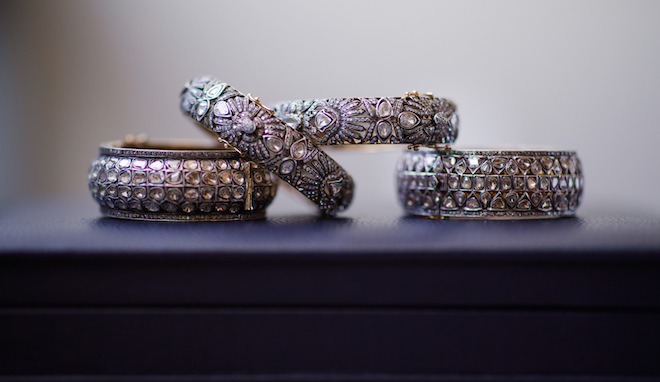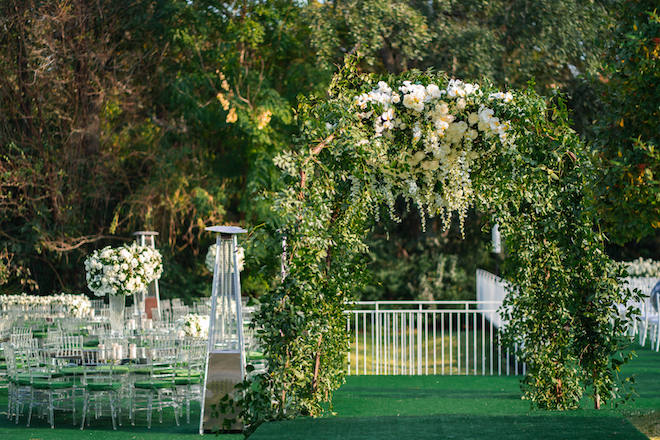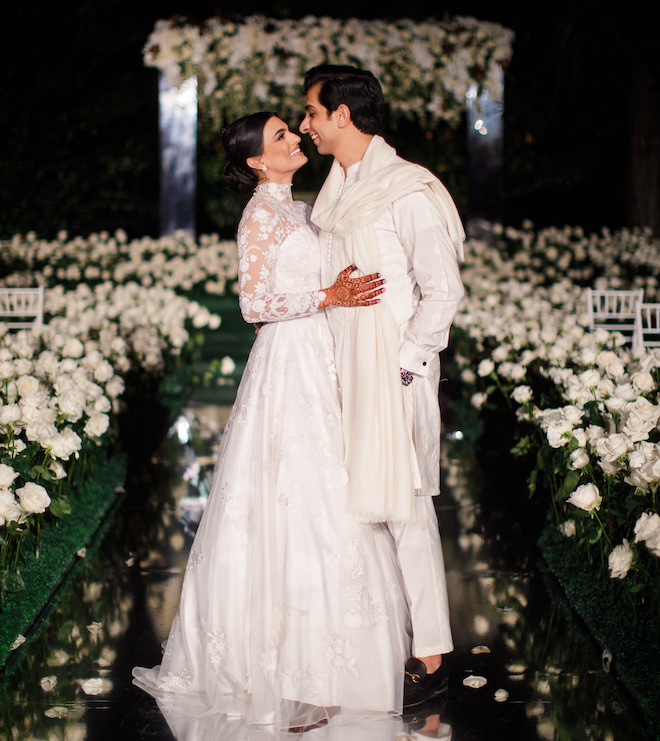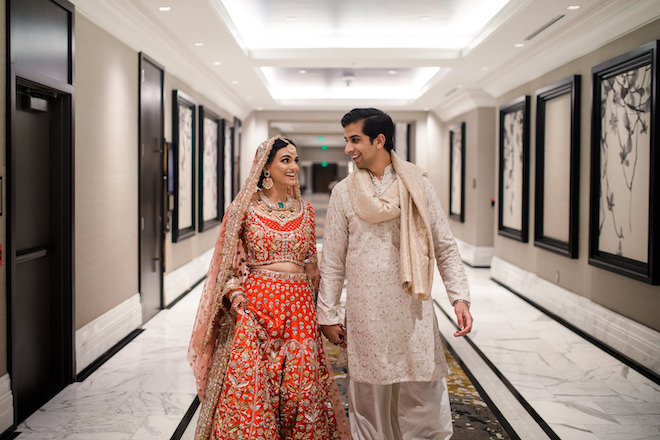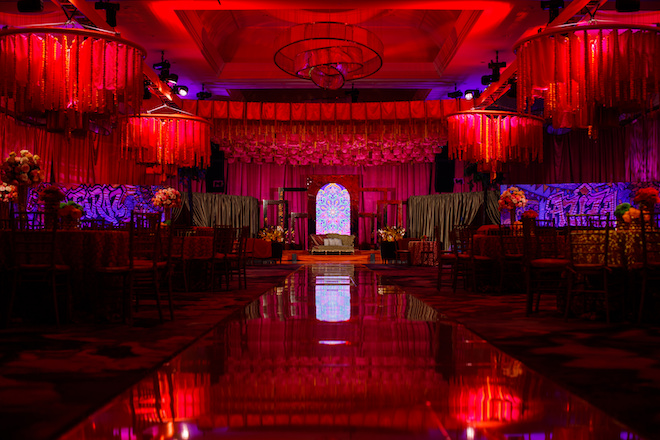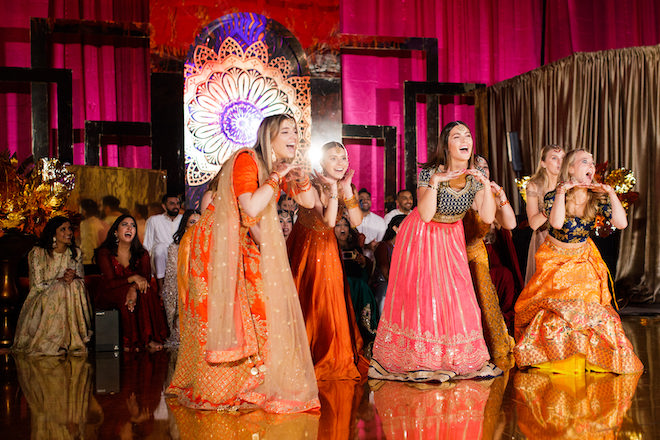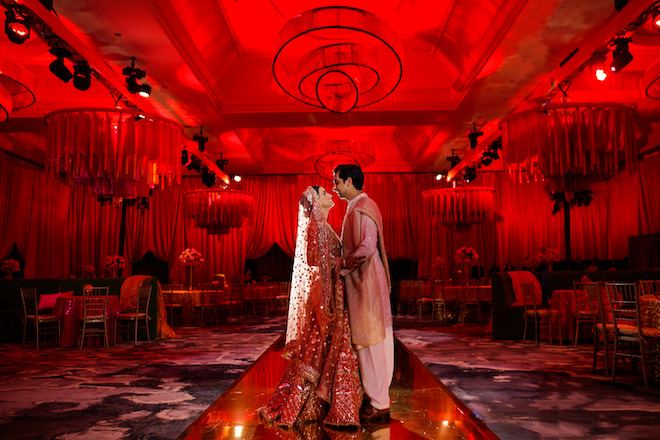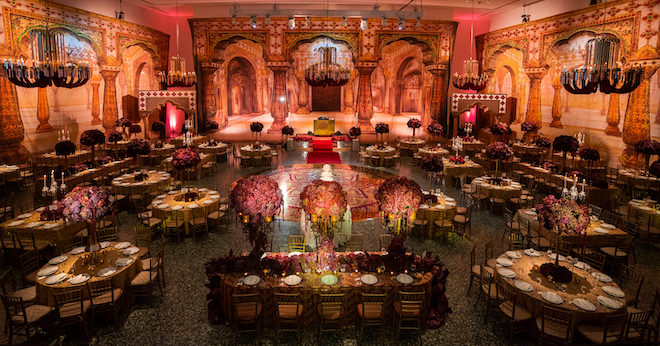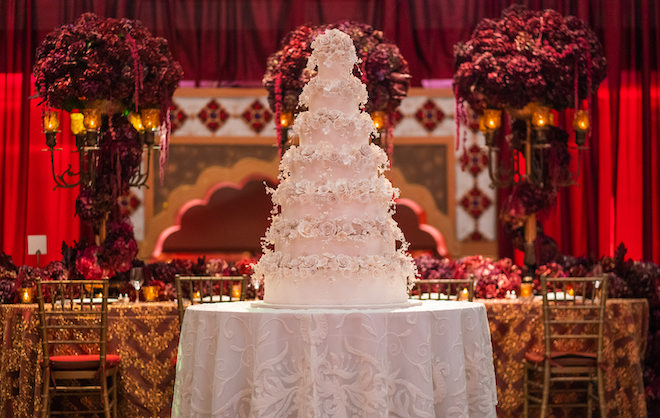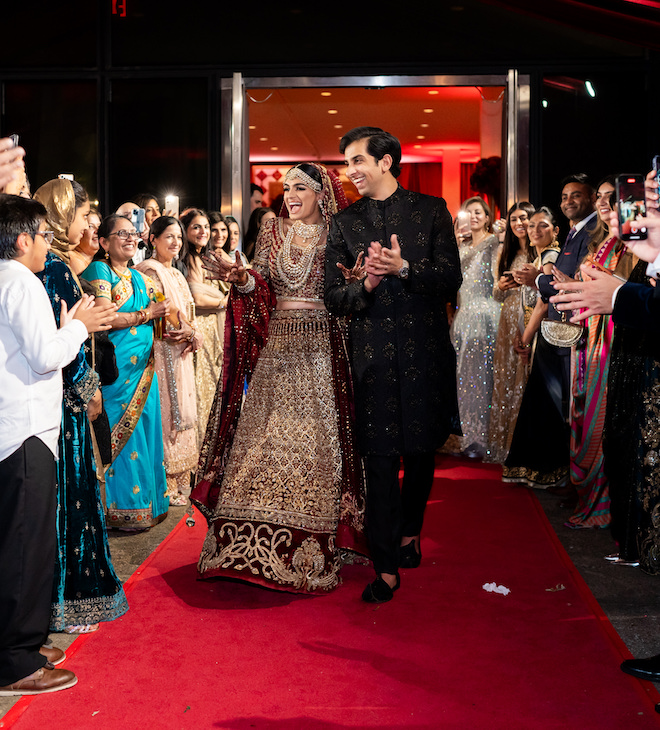 Contributors- Photo: Wandering Woo Photography / Museum of Fine Arts Houston / Kuhl-Linscomb / CE Paperie / Fashion Face Beauty / Mir Anwar Studios / Bismillah Restaurant / Himalaya Restaurant Houston / Miri's Kitchen / Aga's Restaurant & Catering