Of all the wedding decisions you make, this one's a biggie, you guys. Your wedding photographer won't just snap pix of smiles, pretty dresses, "I do's" and first dances. He or she will tell the narrative of your day, and the love story behind it, with wedding photos you'll cherish forever. Here's our advice for finding a photographer that will do all this and, quite possibly, become a good friend in the process!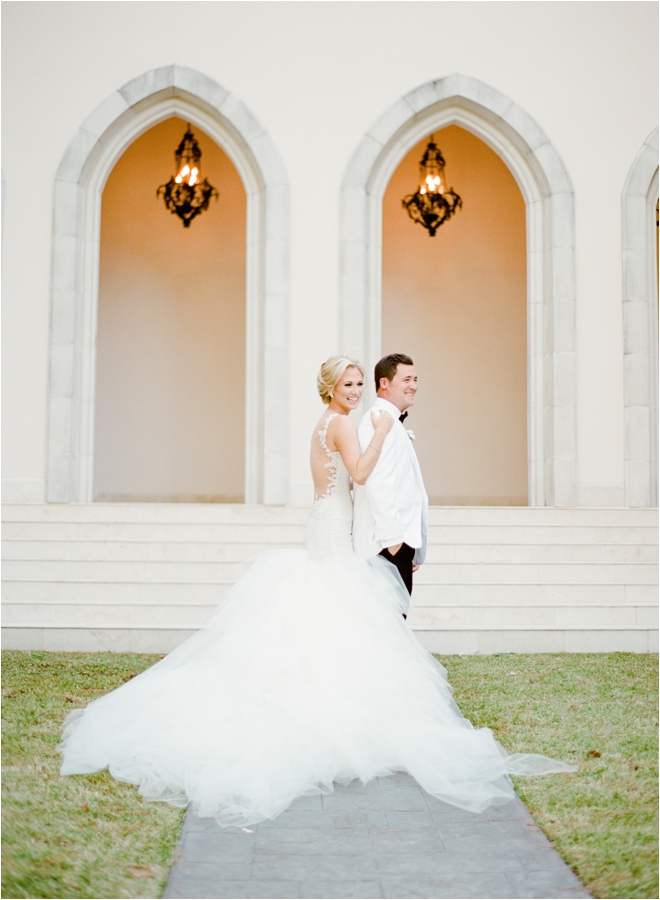 Photo: Kelli Durham Photography
1. Get A Reference
Once you've settled into the bliss of engagement, it's time to plan. And that planning includes selecting the photographer who will document your wedding, as well as possibly your announcements and Save the Date photos!
You want someone who is reliable and trustworthy, with a positive attitude (even in the most stressful situations), and who truly gets you. Photographer  Adam Nyholt says it's a good idea to ask for referrals. "This could be a friend who was recently married or your wedding planner," or a trusted resource such as Weddings in Houston.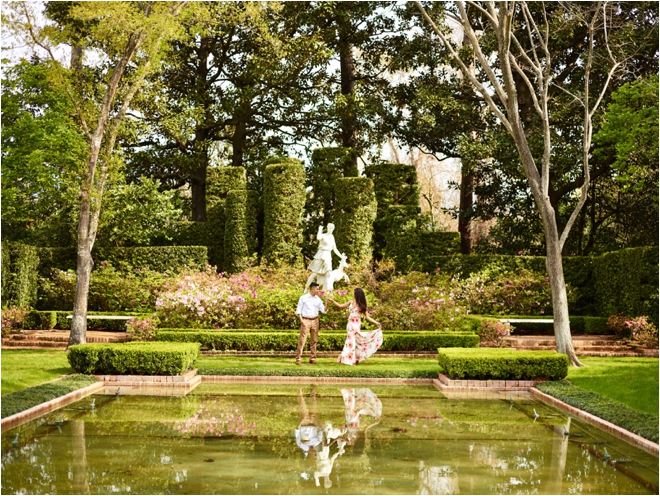 Photo: Civic Photos
2. Compare Portfolios
Most professional photographers have their own website and blog, which makes it easy for curious couples to peruse photos, read testimonials, and get a feel for their artistic style.
Aisha Khan of Ama Photography & Cinema recommends asking a prospective photographer for more than one sample wedding to view: "If you ask for one, they might send only their favorite one—it's important to see what varies from wedding to wedding."
Adds photographer Kory Fontenot of Addison J Weddings: "Ask to see the full portfolio of a wedding from beginning to end. What you see on a website or in an album is a photographer's top choices from a wedding. Looking at a full portfolio will give you a better idea of your photographer's style, creativity and consistency." After all, "It's always good to see the good the bad and the ugly before you make such a huge investment."
Lindsay Elizabeth Strode of Lindsay Elizabeth Photography says that the easiest way to determine your favorite photography style is by "picking images you're drawn to. If a couple would love to see bright, clean and airy photos of themselves, they should look for a photographer who specializes in shooting natural light."
Eric Yeh, who co-owns Serendipity Photography with wife Alice Lin, agrees that the lighting question is critical. "Experience with different lighting is really important," he notes. "Some photographers excel in outdoor lighting, but don't have much experience with indoor lighting, which can be really tricky to shoot in."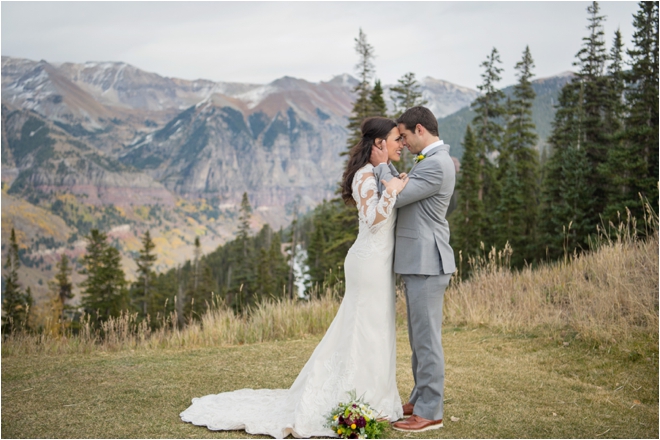 Photo: Lindsay Elizabeth Photography
3. Spend Some Face Time
When you're ready to reach out, it can be tempting simply rely on email. This is fine for introductory inquiries, but David Jones of D. Jones Photography encourages couples to "interview or meet with the photographer" in person ASAP. Aside from being confident in their photo-taking abilities, you also want see if "you truly feel comfortable, since there are a lot of emotions on the big day."
Christine Wright, of C. Wright Photography advises couples "ask them what their favorite part of the wedding is—you can get a feel for their work through what they deem to be most important."
"Ask your photographer how they would react to family and friends who may want to take pictures on your wedding day," advises Barett Henry, of Civic Photos. "We are very easygoing, and I don't mind if people who have known you your entire life want to take photos—as long as they don't get in the way of our professional shots!"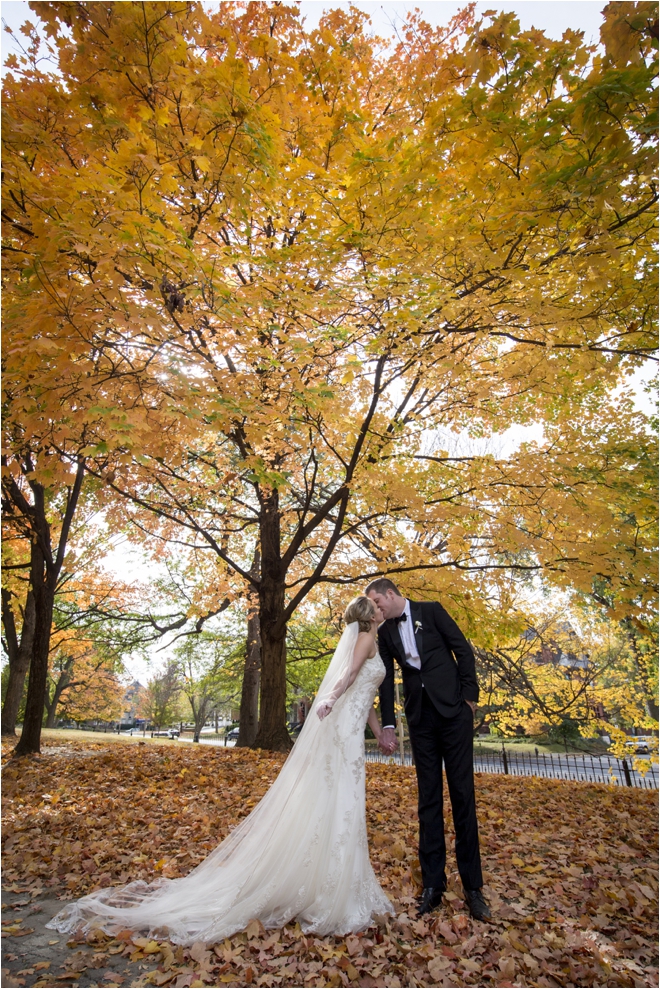 Photo: Taylor Golden
4. Have a Pregame Session
If time (and budget) allows, consider scheduling an engagement session or a Save the Date session. This is an opportunity to really get to know your photographer, see their work, and for them to get to know you. "I recommend that they get their hair and makeup done professionally, and chose two to three outfits that show off their personality and their relationship," says photographer Shiva Saadi of Dream Photo & Video. She adds, "Maybe also have a couple of drinks before. Trust me, it helps."
"The engagement session is a great time to get to know your photographer better, and to get used to their style of shooting, so that the wedding day flows more smoothly, and you are comfortable throughout the day," adds wedding photographer Taylor Golden. "Something I like to do for my couples is shoot their session in another city, such as where they got engaged, or where they vacation."
Photo: Ama Photography & Cinema
5. Perfect Portraits
Golden reminds couples to ensure your photographer is committed to shooting the wedding day in its entirety, including, perhaps most importantly, those classic family portraits that will become heirlooms. "Remember, your wedding is likely to be an activity-filled day, and you may not be around your family members all that much," she says.
To ensure excellent portraits, prior to your wedding, "It helps to create a list of the different family groupings you want to document. Your planner can assist by calling out names for each picture and crossing them off your list to ensure you don't miss anyone."
Adds Strode: "Years from now when you're looking back at your wedding photos, you won't remember the tiny details, but you will be reminded of the beauty and fun of your big day," two things that the right wedding photographer will capture completely.
Photo: Kelly Hornberger Photography
Writer: Natasha Garber