This week, super-talented Houston wedding photographer Taylor Golden returns to the blog, with expert tips on what to expect from your photographer on your wedding day, and how to make the most of your photographer relationship, at your wedding…and beyond!
Photos: Taylor Golden Photography
The Wedding Day
For the wedding day, most couples need 8-12 hours of coverage. Of course, every event is different, so be sure to work with your photographer and planner on your timeline. I typically suggest to my couples that they plan to have photography coverage start at about three hours before the ceremony to document the bride and groom getting ready. If the couple is doing a "first look," then coverage typically starts five hours before the ceremony.
I like to break the day into five sections
Bride Prep (1-1.5 hours)
Groom Prep (1-1.5 hours)
Ceremony (1-1.5 hours, includes family formals)
Creatives (bridal party and bride/groom alone- 1.5 hours)
Reception (3 hours)
Once the reception starts, you'll typically need coverage for about 3 hours to document all of the important moments, including the cutting of the cake, dances, bouquet toss, etc. If you're planning a dramatic exit, you'll want to hire your photographer to stay through the very end of the wedding, as that image will be a great way to conclude your wedding album.
Beyond the Big Day
After the glitz and glam are over, life does not end…I promise! You'll be busy picking out pictures for your wedding album and decorating your home, but beyond that, most of you will start a family.
Many photographers offer continuing programs; I call mine "Client for Life," and I offer couples the opportunity to purchase a one-time package that covers all their sessions, to document their growing family.
If you had a good experience with your photographer, this should be a natural extension as you will already be comfortable working together and know exactly what to expect. This is one of my favorite parts of my job—I get to document the happiest times in people's lives and become a part of their family as they grow!
Thinking about everything involved in the months leading up to and years after a wedding can be daunting. The key is to hire a professional you trust and whose work you love, and to consider what is most important to you for your pictures. From there you should be able to consult with your photographer on what you want and then enjoy the beautiful journey of life you are on!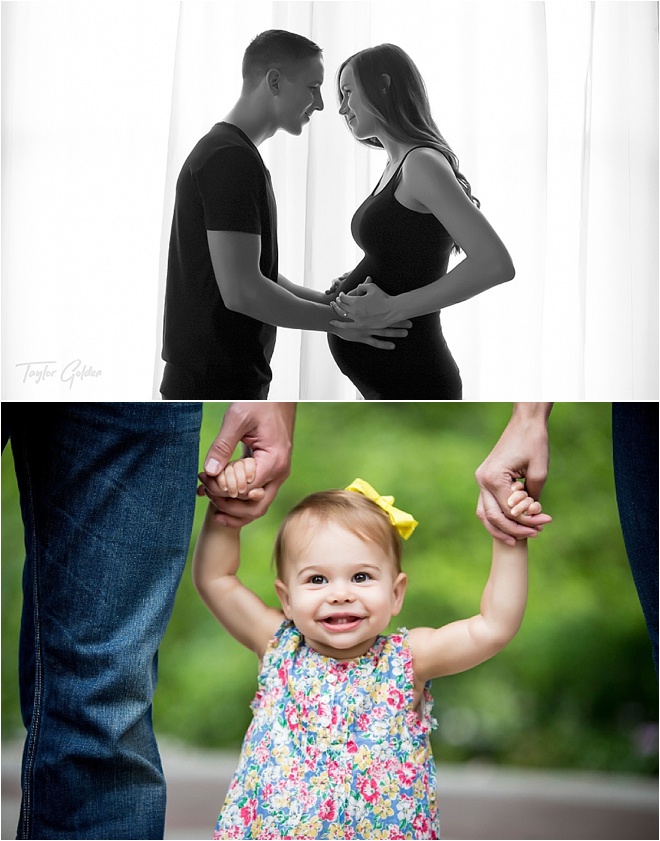 Photos: Taylor Golden Photography
Multi-international-award-winning photographer Taylor Golden counts politicians, professional athletes and celebrities among her clientele. Newly returned to Houston after a long Midwest hiatus, Golden is HOT on the wedding scene. Find out more about Taylor Golden Photography & check out her gorgeous pix right here.