Listen up, loves: If you're lucky in love, you only get to do this once. Which means you've got one shot at capturing every amazing moment and detail of your big day–including the small ones, the off-to-the-side ones, the humble ones and the big ol' in-your-face displays of love and friendship! We highly recommend you use this handy list of must-have wedding photos to guide your photographer as he or she snaps away before, during and at the close of your big day.
Photo: Thomas & Penelope Photography
First Look. 
One of the most memorable moments of an already momentous occasion, this emotion-packed photo is one no bride and groom should be without.
Hair & Makeup.
Behind the scenes is often a delightful scene unto itself. Let your photographer click away while you and your bridal party get made up, done up, dressed up and bustled up for the big day.
Dress Details. 
There will be plenty of pictures of you in your gown, but be sure to capture the fine metallic embroidery on the bodice, the pearls woven into the train or the magnificent lace overlay of your skirt.
Bride's Shoes & Jewelry
Girls love their shoes! Be sure to document your fancy footwear, perhaps taking the opportunity to snap your wedding rings encircling the heel of your shimmering pumps.
Photo: Jenna Christine Photography
Flower Girl/Ring Bearer.
Images such as these are always sweet because young kids grow up so fast—and tend to be so spontaneous and adorable on the wedding day.
Bridal Party. 
These are your closest friends and family members, so of course you want photos with them. Leave time for at least one traditional and one unique shot (think: offbeat locations, making funny faces, the groomsmen carrying the bride, etc.).
Photo: Lindsay Elizabeth Photography
Bride's Processional. 
Depending on the type of wedding and where it is held, this shot may be a bit tricky. "In Texas, many churches do not allow photography during the ceremony," explains David Jones of D. Jones Photography. "We can get in to shoot for about 20 minutes afterwards, so we have learned to be efficient and follow their rules."
Altar Exit.
"Getting the bride and groom coming back down the aisle together is a very important shot," photographer Adam Nyholt says. The elation and happiness of the moment are always evident in the couple's expressions.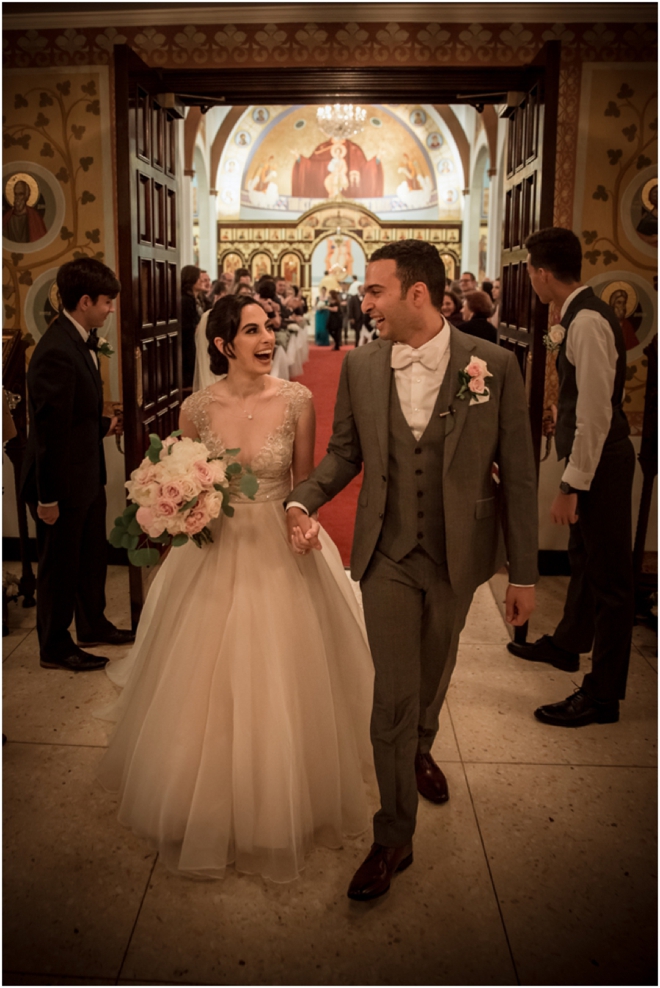 Photo: Dream Photo & Video
First Dance.
During this heartfelt, unpracticed performance, "I can capture truly candid and sweet moments between the bride and groom," says photographer Steve Lee. "At this time, they tend to really show their emotions."
Father/Daughter & Mother/Son Dance. 
This shot provides yet another glimpse at profound emotion, and is a lovely moment of connection between generations.
Photo: Steve Lee | Cake: Susie's Cakes and Confections
The Cake.
Typically photographers go for photos of the cutting of the cake. That's great, but don't overlook the cake itself. Many are intricate pieces of art and should be remembered as such, with shots of both the entire cake, and its many fine details.
Reception Signage.
A great way to open or close an album, attention-grabbing signage sets the tone for a entire book of beautiful photos!