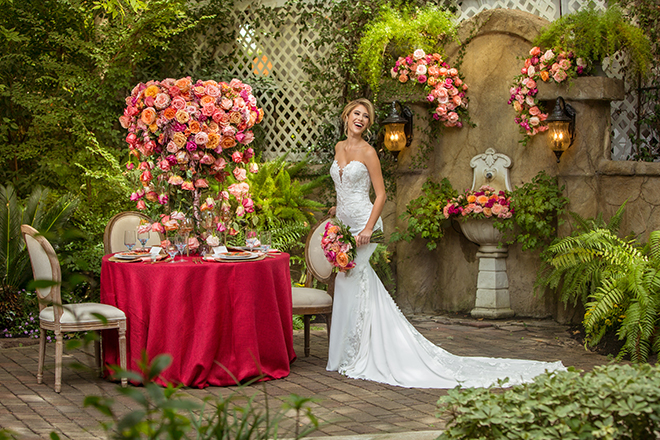 If you're looking for romantic outdoor micro wedding inspiration, look no further than this vibrant garden-themed styled shoot at Heather's Glen!
Floral watercolor invitations and stationery by Bering's offer the first glimpse into this garden-themed styled shoot. Lush blooms in a vibrant palette of red, orange and pink by Kirksey Gregg Productions add a striking pop of color to Heather's Glen, enhancing the venue's lush green grounds. The bold red linen perfectly pairs with the tall, dramatic floral centerpiece and elegant place setting featuring foliage detailed dinnerware and gold flatware. From the verdant surroundings to the abundance of florals, this intimate table setting radiates a secret garden vibe. The vibrant palette continues in the three-tier, pink marble wedding cake with delicate flowers and specks of gold by Susie's Cakes. The flower-bedecked gazebo is an enchanting setting for the beautiful bride in a strapless wedding gown with floral embroidery from Belle Âme Bridal.
Scroll down for more inspiration from this vibrant garden-themed styled shoot at Heather's Glen and all its picture-perfect details. Ready to plan your own garden wedding? Schedule a tour at Heather's Glen today!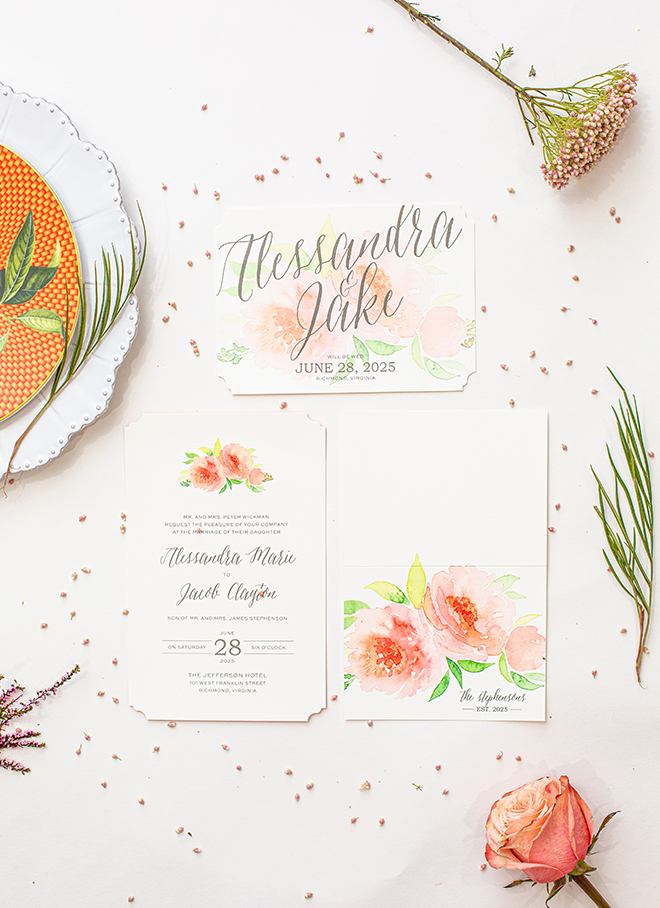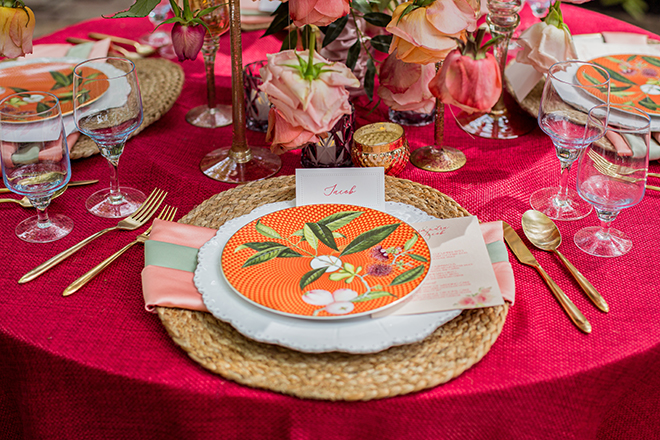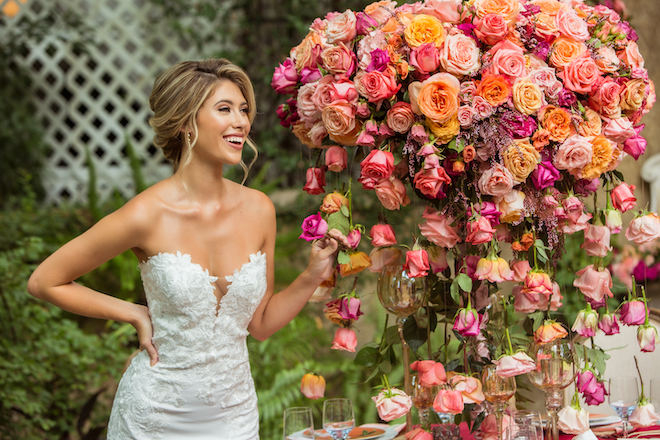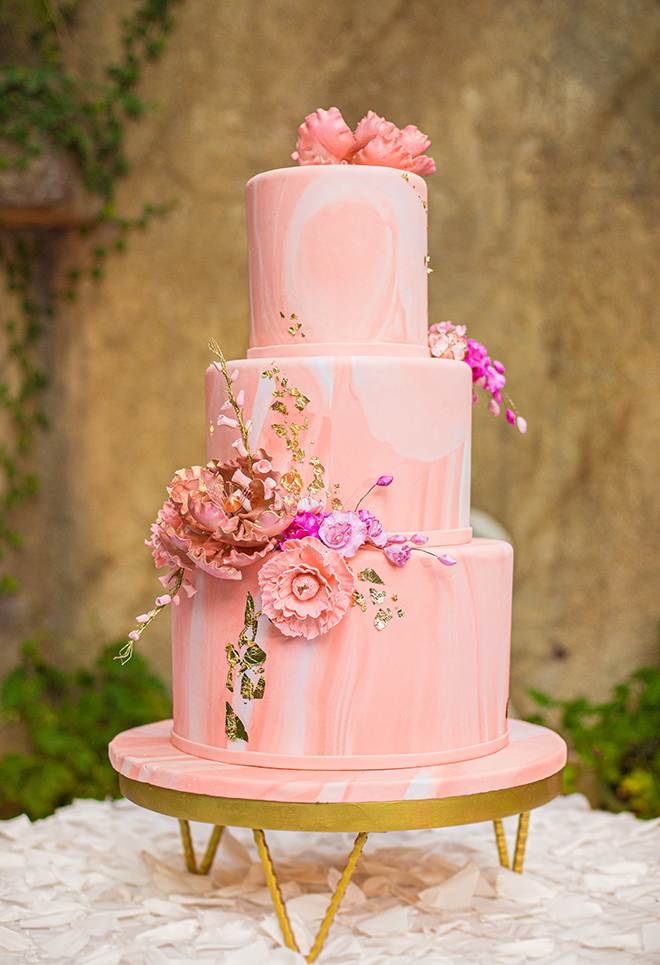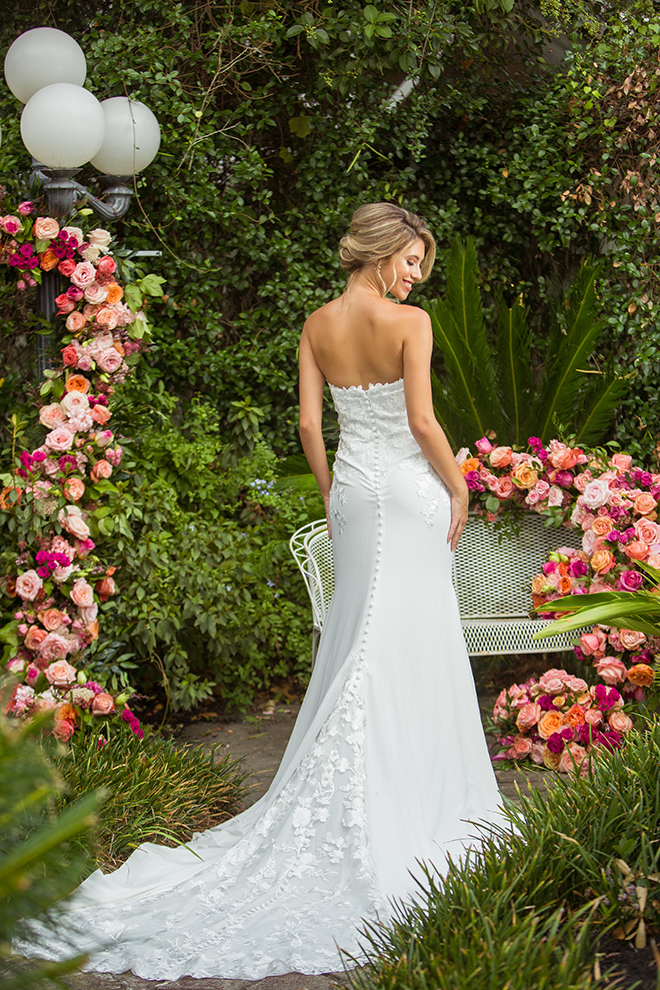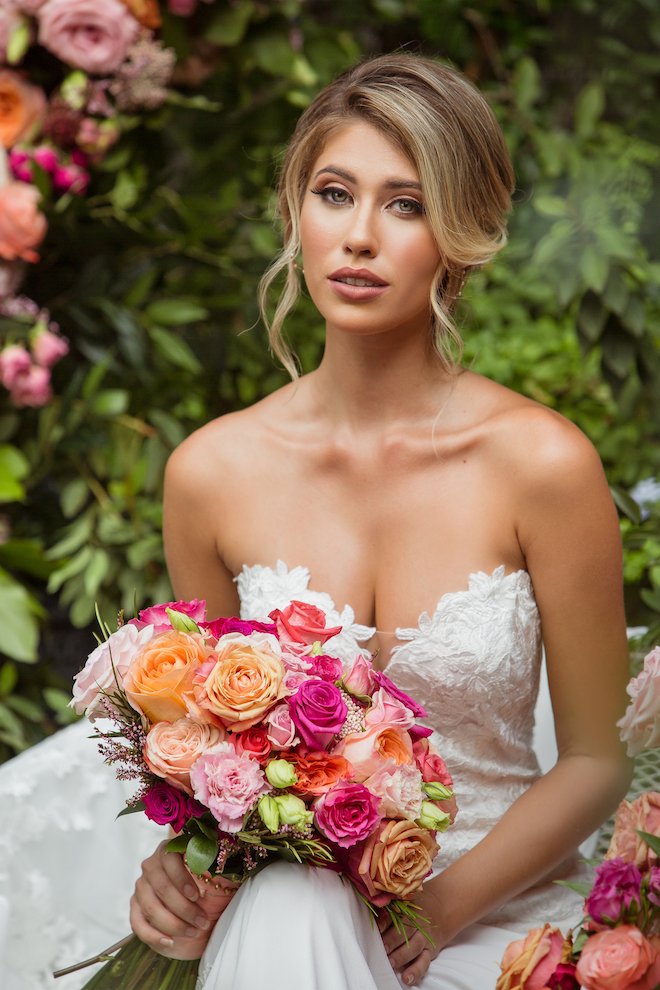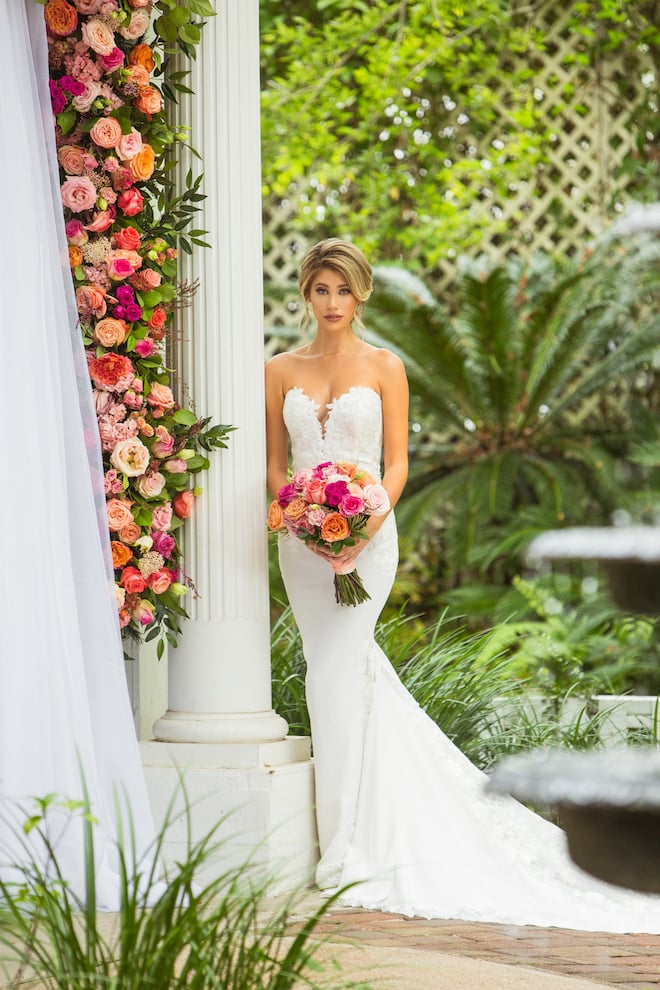 Photography: Blanca Duran Photography / Contributors: Your Butler's Pantry