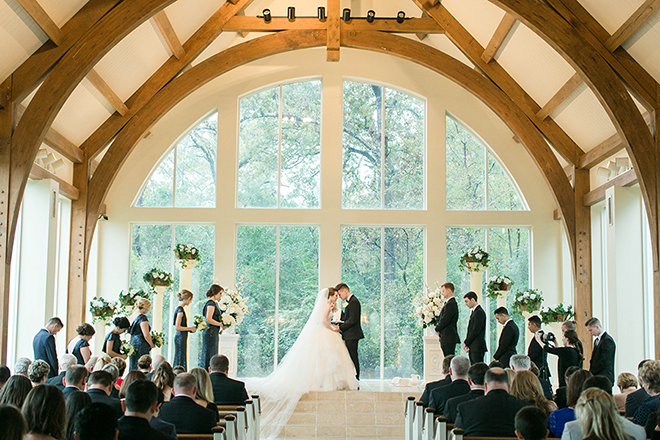 Who says Houston couples can't have the feel of an outdoor wedding venue but with the climate-controlled comfort of the great indoors?
If this is the wedding vibe you're going for, we'd like to introduce you to Ashton Gardens, which seamlessly blends the beauty of nature's bounty with classic ballroom wedding ambiance.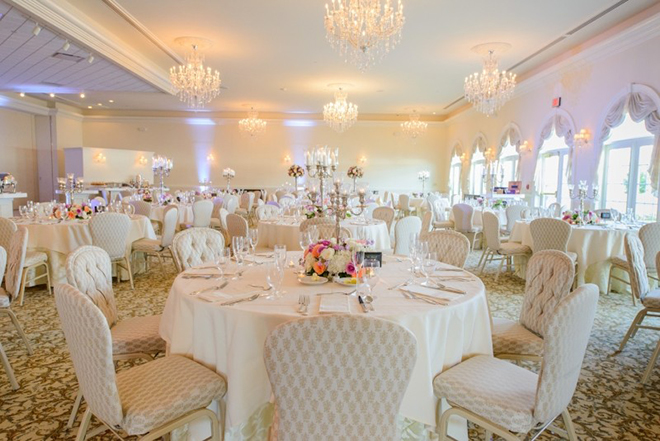 Ashton Gardens is actually two nearly identical venues (one in North Houston, one in West Houston).
Both offer a blend of forested splendor and romantic ballroom chic that's a perfect fit for couples who want the feel of an outdoor wedding venue, but without the unpredictability of Mother Nature. Say, "I do," in front of a backdrop of soaring windows looking out on lush trees, in Ashton Gardens' lovely on-site chapel, with its country-church feel, and state-of-the-art technology. Then venture into the venue's party space, enclosed in windows for wonderful sense of serenity, and accented with crystal chandeliers for an even more wonderful sense of…celebration!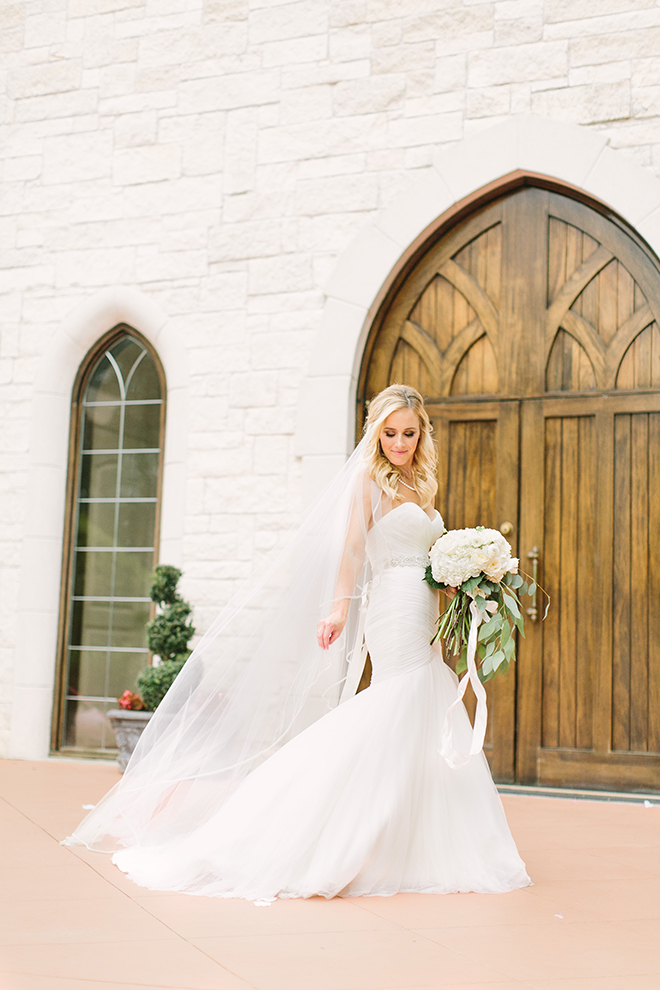 Visit Ashton Gardens North on Saturday, June 23, from 1-3 p.m. for your chance to tour the lovely chapel, twinkling ballroom and beautiful grounds. Talk to in-house wedding experts, and learn more about the venue's full-service wedding packages, which include ceremony and reception space, rentals, dance floor, lighting, and fine cuisine. We can't stress enough how little stress you'll experience if you put your wedding in the hands of the experts at Ashton Gardens. Can't make it on 6/23? No problem! Take a moment to schedule a tour at your convenience…and make sure to tell them you found them on the Houston Wedding Blog! Happy planning, loves.